Last Friday (December 18th), Buddha Air flight bound for Janakpur, Nepal, accidentally flew 69 of its passengers to Pokhara, 255 kilometers away from the intended destination.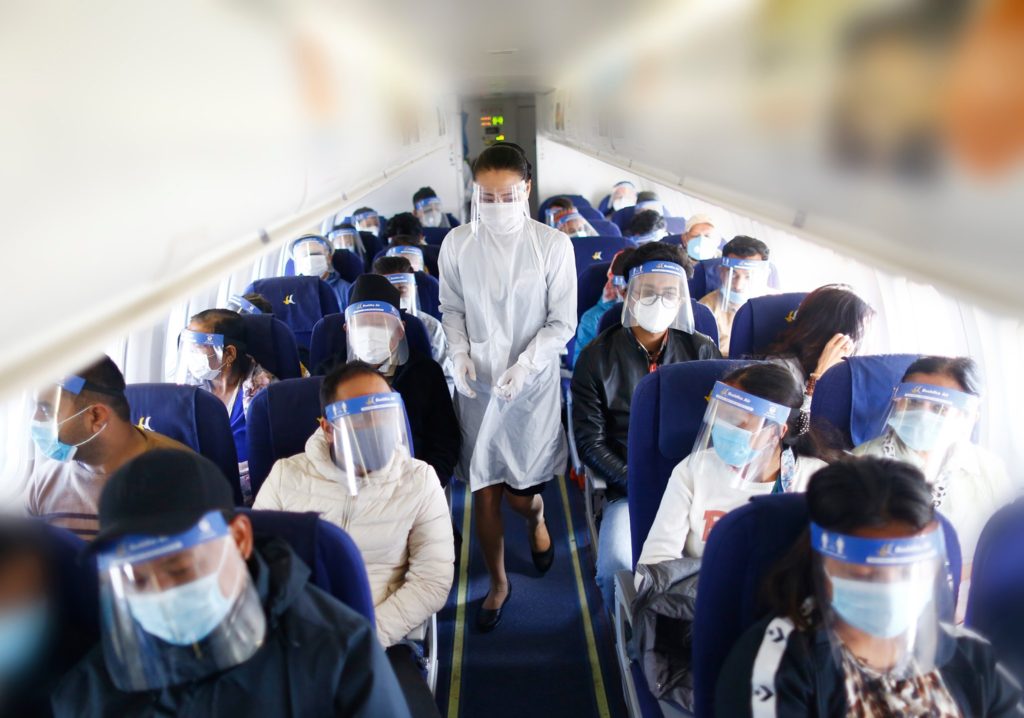 As quoted in The Kathmandu Post, Buddha Air official said, "The weather was already causing flight delays and to make up for the flying time, Buddha Air officials decided to fly to Pokhara first." 
"There was miscommunication between the ground staff and the pilots," said the official. "The flying pilots also did not look at the passengers' manifest."
This change of plans caused a series of miscommunications among the ground staff and flight crew, which ultimately resulted in the mix-up.
Everything was in the right order but the ground staff and the flight attendant failed to brief the flight's captain and co-pilot that the flight's number had been changed, according to the official.
Although the incident did not endanger the safety of the passengers, it did inevitably cause them frustration and inconvenience.
The airline issued an apology on its Facebook Post, and said the investigation has started.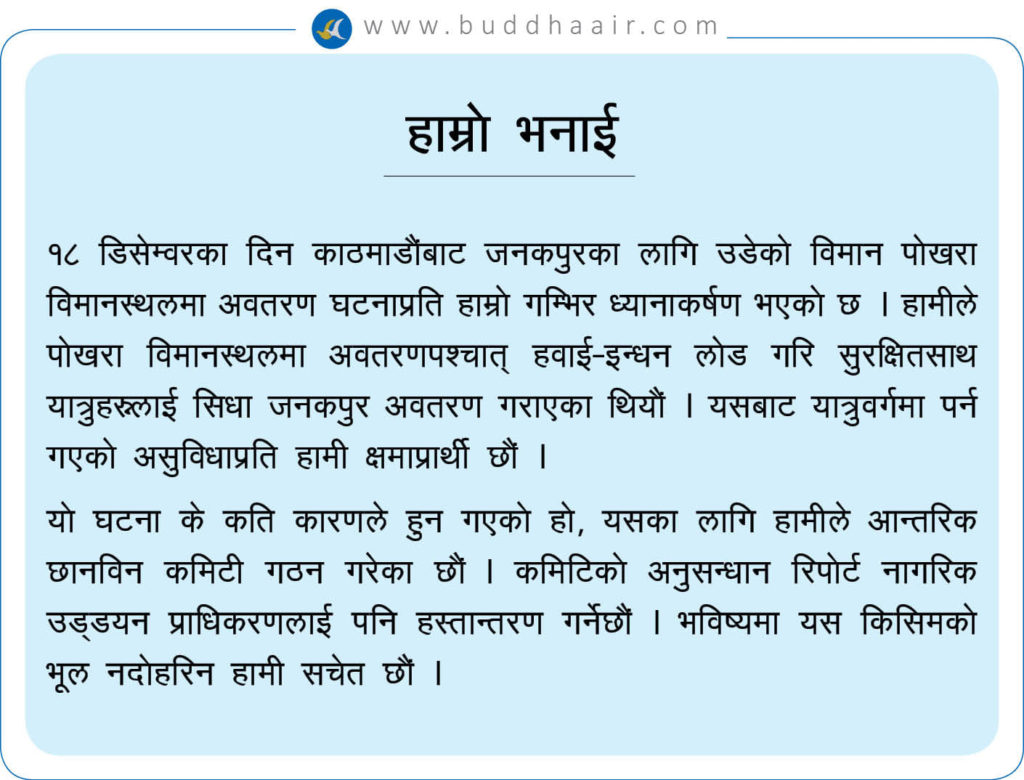 More on The Kathmandu Post.
At least the plane didn't land in a different country like British Airways did in 2019, when it was supposed to land in Germany, instead landed in Scotland.