First of all, let us congratulate our uncle KP Oli for getting to Baluwatar for the second time. Let us hope that he will do what's right for the country instead of only taking care of his near and dear ones.
Yes, we do understand that our netas have to take care of their cadres and cousins but at least The first thing he should do is tell his brother-in-law to stop acting like the King of Kathmandu and do his job as the Mayor instead.
Please tell the Mayor to not destroy our temples and turn them into fun parks. Yes, we do need green spaces for our couples and coffee shops, theaters and other recreation facilities would be nice but not inside Rani Pokhari.  How about turning our Narayanhiti Palace into a park , so that it could be our 'Central Park' like the New Yorkers have theirs.
I think our politicians should not forget our history. We have to thank the late Kings of Kathmandu, Lalitpur and Bhaktapur for our temples. If it weren't for our Durbar Squares in these three cities then our bideshi tourists would not even stay a day in Kathmandu.
They would just land at TIA and then head to their trekking routes or safari or anywhere outside the valley so that they can enjoy their vacation instead of getting used to Dustmandu!
And our mayors here think that they are doing us all big favors by turning our national heritage sites into food courts and destroying our historic buildings to build concrete towers.  After all, it's all about the commissions. Contractors pay big bucks for new construction projects while renovation stuff doesn't make much money for our politicians or anyone involved.
The last time Oli was our Prime Monster more than two years ago, he promised to replace all tuins in the country with safer suspension bridges and even allocated more than 3 billion Rupees. But it seems that nobody really cares about the promises made by our politicians.
Even the media wallahs don't do any follow ups and the public doesn't care much about what our netas say because we all know that our clowns always over-promise and under-perform.
And this time around, Oli has come up with his six point things to do list in his first cabinet meeting. Yes, thank everyone for making our elections a success. Yes, remember our martyrs both known and unknown.
And the promise to build industrial zones, sports stadiums, and vocational schools all across the country is possible but will not happen anytime soon because our bureaucrats are always slow and looking for making that extra money instead of working hard to implement the projects planned by our politicians.
Well, we have to thank Oli for at least appointing a woman to head the Ministry of Women, Children and Social Welfare. Let us hope that Tham Maya Thapa will do her best to make sure that our government agencies work to help our women and children instead of exploiting them. We have heard recent stories about our cops acting like dalals instead of protecting women who have been sexually assaulted.
Our Nepal Police Chief should take action against such police officers instead of acting like a mute spectator.  We hear that Prakash Dai is a tech-savvy hakim saheb. Why not install cameras in all police stations so that our cops who are there to investigate cases are recorded as well so that they do not have the opportunity to make money by asking the victims to take financial settlement instead of punishing the culprits.
It's about time we ask our men in authority how they can continue to be deaf and blind to the exploitations of women and children? How can they be happy and proud when their daughters attend foreign universities in government scholarships and get access to resources and opportunities here and abroad while majority of our women still face obstacles in every step of their lives?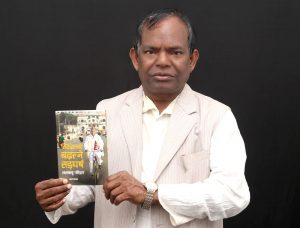 And once again, our hero, Lal Babu Pandit is a mantri. I hope Pandit will do a good job as our minister for Environment and Population. The first thing Panidt can do is go after all our contractors who think they can just dig our roads in the name of Melamchi Water Project and leave big holes and make our streets dusty for weeks and months.
We need more walking spaces in the valley, not big wider roads. We need more lanes for our cyclists instead of eight lanes for our trucks so that they can speed and hit us all. Pandit can make it happen and our activists who have been working for a cycle city should visit Pandit every day and make our valley, a cycle-friendly capital.
Our "Meowists" have not sent any comrades to be part of Oli's cabinet yet. Our Emperor tells us that Oli and his friends should be clear on the 'unity' nataks first. Well, Oli will be our Prime Monster first and then our Emperor will get to live in Baluwatar for the third time.
Yes, it's all about sharing power and applying the 60-40 formula to keep comrades from both parties happy. We don't know how long the romantic affair will last but let us hope that Oli and Prachanda will finally work for the people as they have been promising for ages.
And Oli can do us a big favor if he provides a million Rupees each to our cricketers for taking us to the World Cup Qualifiers and provide extra bonuses to Lamichane, KC and other players who made that extra effort to take us there.
Our cricketers are the only ones who are keeping us alive for now!
This article is published with permission from Guffadi who is a grumpy old man who blogs at guffadi.blogspot.com. You may contact him at maguffadi@gmail.com
Please connect with us if you are interested in submitting your article/opinions via nepalisite.com/contact or via Facebook