World famous Hard Rock Cafe will be opening soon in Kathmandu, Nepal.  However, The Rock Shop in Kathmandu has already opened its doors for business since July 15th, 2021. "The Rock Shop is the exclusive store experience of Hard Rock Hotels featuring a diverse collection of clothing, accessories, and music-inspired souvenirs."   It is located in Sherpa Mall, Durbar Margh, Kathmandu.
Take a look inside the highly-anticipated Rock Shop below.
The shop has variety of Hard Rock T-shirts, hoodies, Pins, Scarves, Glasswares, including Lionel Messi Hard Rock Jerseys.  "On June 10, 2021, HardRock announced Lionel Messi as its Hard Rock brand ambassador as the company celebrated its 50th anniversary." (wikipedia).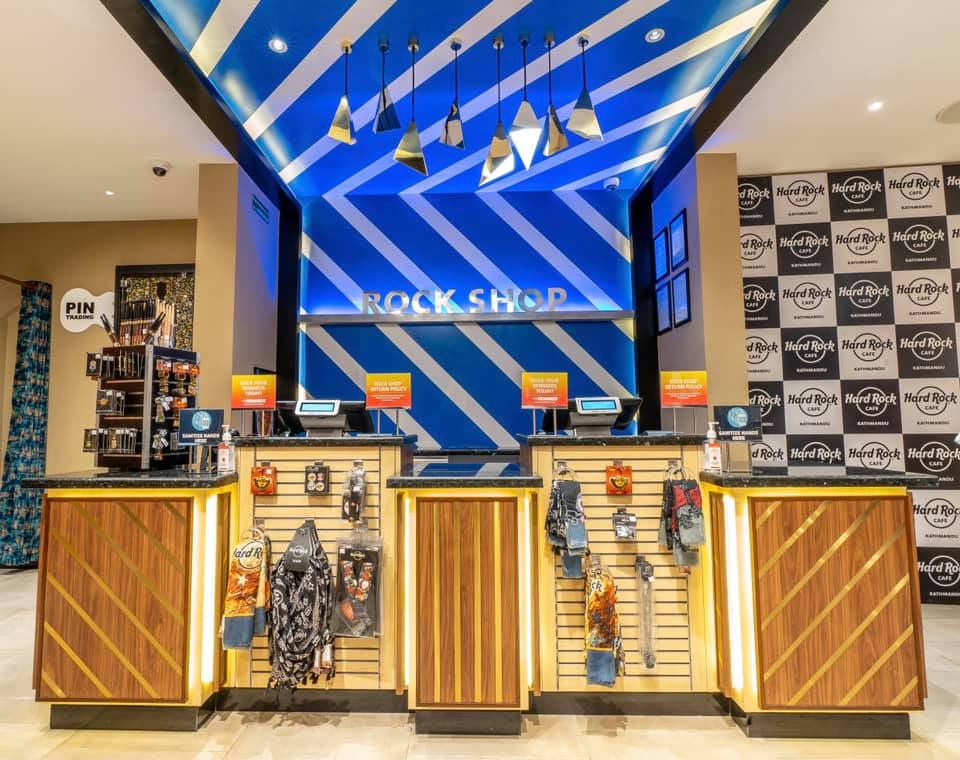 "Hard Rock Cafe, Inc. is a chain of theme restaurants founded in 1971 by Isaac Tigrett and Peter Morton in London. In 1979, the cafe began covering its walls with rock and roll memorabilia, a tradition which expanded to others in the chain. In 2007, Hard Rock Cafe International (USA), Inc. was sold to the Seminole Tribe of Florida and was headquartered in Orlando, Florida, until April 2018, when the corporate offices were relocated to Davie, Florida.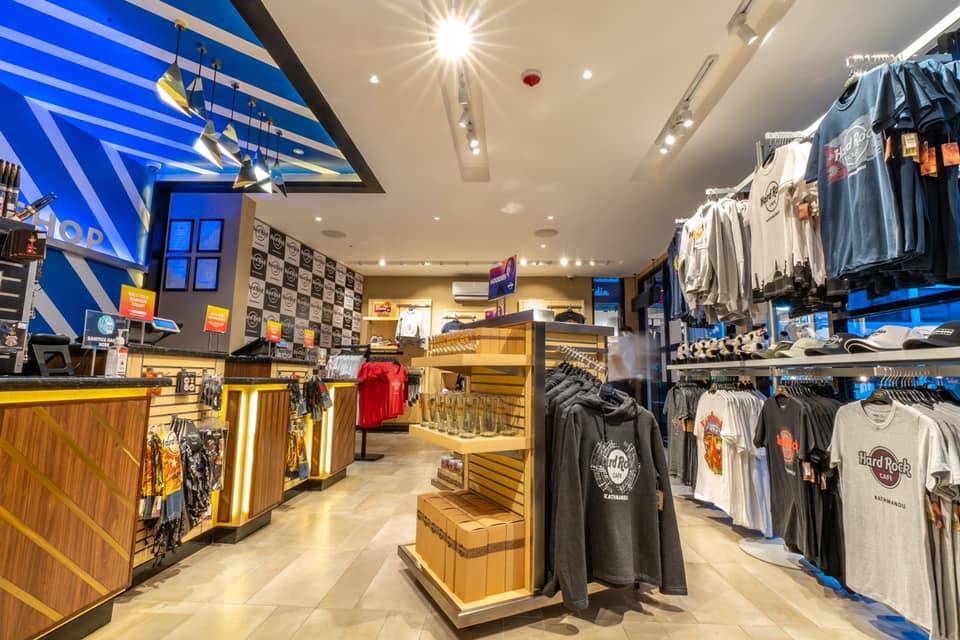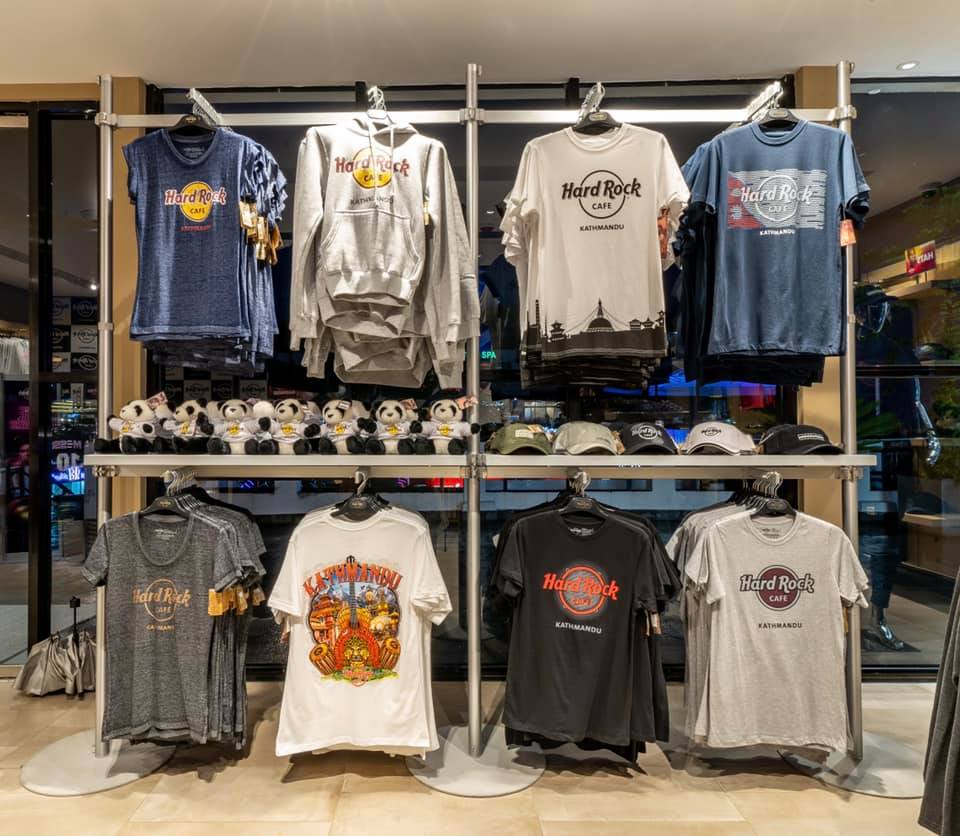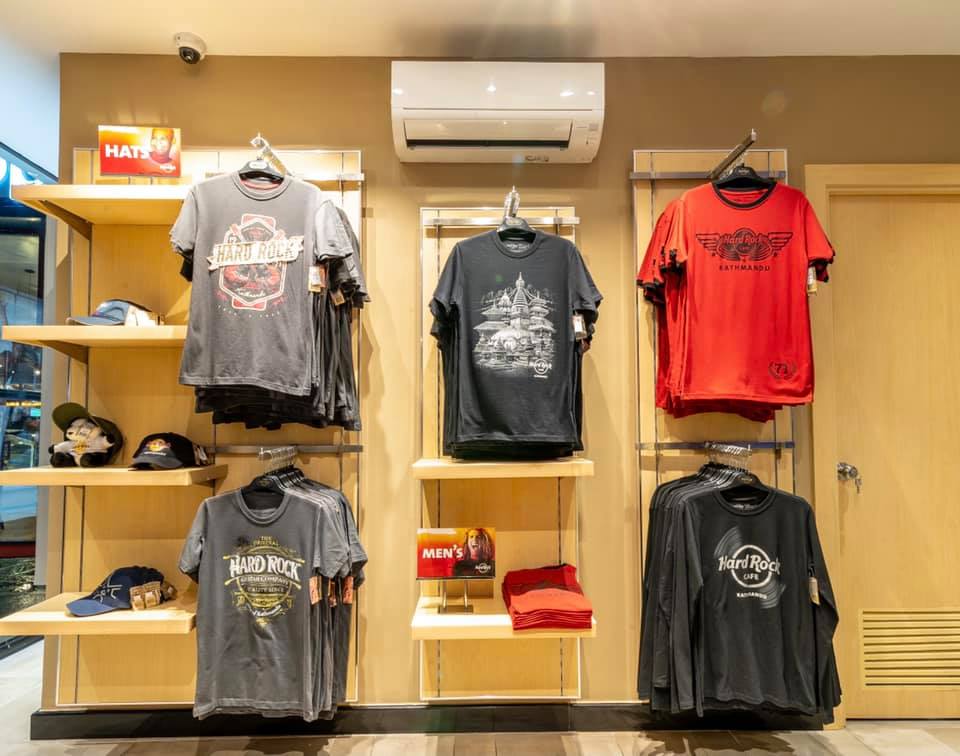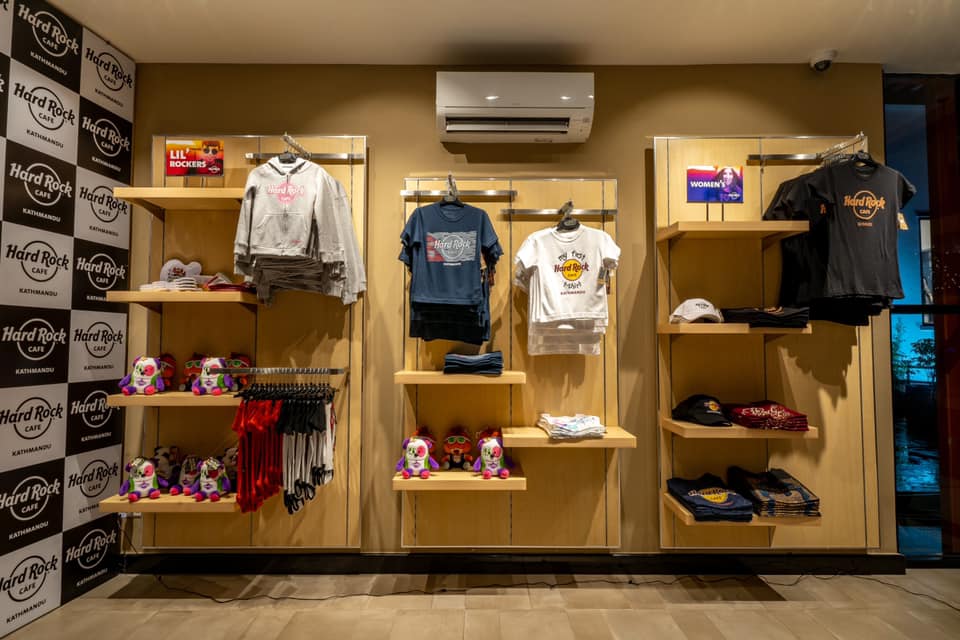 Click to visit Facebook Page of Hard Rock Cafe Kathmandu