"Winning the first place trophy is not the only win. I have won the hearts of the judges and all Nepalese."
A humble son of Nepal from a small village of Karjanha, Siraha told in an interview after being the runner up, and confined to top three chefs in the Reality Cooking Show Master Chef UK 2020. His dream has already been fulfilled because he had never anticipated to win but was seeking a platform to introduce Nepalese cuisine to the world. That has been achieved as judges were all praise for his unique food. But are the judges really the experts on the world food besides the Western tastes? That is also a question to ponder.
Final Annoucenment Video
It is not surprising that Nepalese contestants are not declared as winners on the global stage and such shows. If you recall earlier in 2020, Arthur Gunn also did not win the American Idol. It is not because they lack talent but because they come from Nepal. The reason is because Nepal has a small population, so economically these events do not get an economic benefit by having a Nepali winner compared to winners from economically powerful countries. They are not there to find the real talent. They are there to promote their own economic benefits. So, Santosh went as far as he could to keep things interesting for the international audience. He is already a winner for being in the finals.
What did he cook in the final episode?
Now he can improve upon his goals and really do something great for Nepali cuisine and for Nepali hospitality industry. He is a genuine son of Nepal than any of those "topi dhari" Nepali politicos who wear the national symbol every day, maybe even when they sleep. As you might have seen, they are even congratulating him in the social media. That means he has arrived. Its just a shame that while the leaders are engaged in activities that bring infamy to the country, a son of Terai, a group mostly discriminated and maligned as Indians while in Nepal by the "Pahadiyas."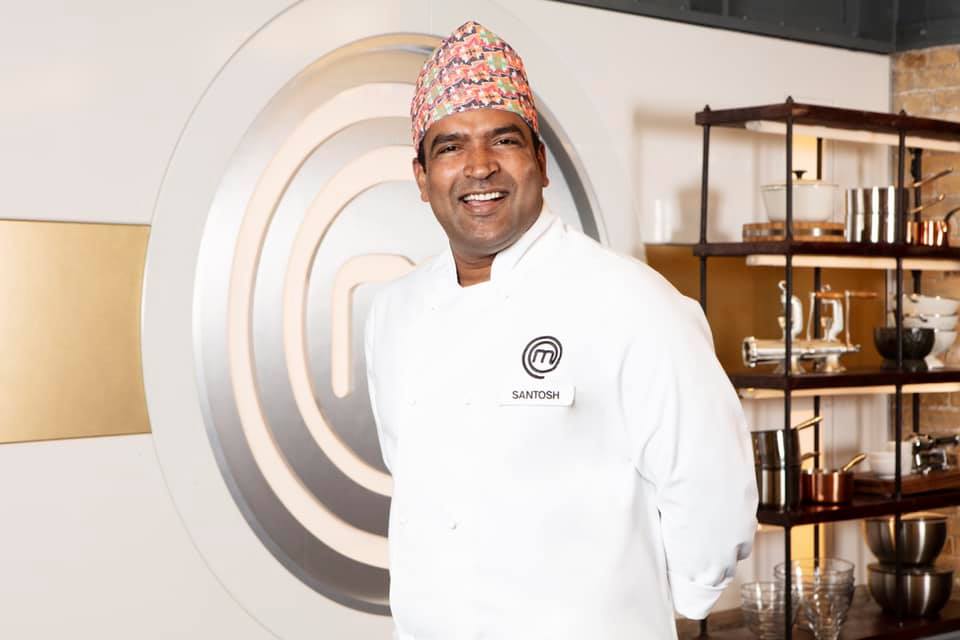 Despite having worked in India for 10 years learning and moving up in the food business, he did not compete as an Indian and introduce Indian foods in the contest. He could easily have done that and even increase his chances to win because Indian is a lucrative market for any international business.
Final 3
Santosh is right in his estimation that Nepalese cuisine can challenge and even be better than the French cuisine, the admittedly the best food in the world. He has researched so many ethnic food and been "enlightened" by the variety and benefits that our ancestors left for us. He is right to assert that while the Westerners rely on research about food now, we have thousands of years of heritage and practice that has shaped our habits and food. It is only our own ignorance and inferiority complex that makes us overlook the depth of wisdom in the culture and its byproduct food that we chase after Western food to look modern and to feel better about ourselves. What could be more ironic than that? As Buddha has also taught us ignorance is the cause of suffering.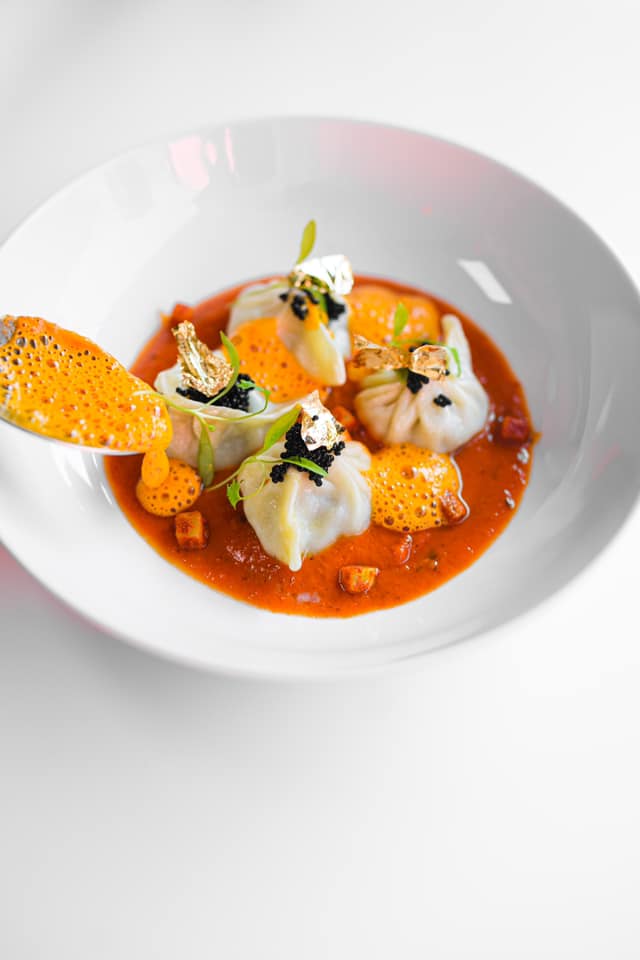 After the show and his being a runner up, some people have found faults with his many aspects of cooking. But small mind can never comprehend the magnanimity of people like Santosh. He is the chef, a professional trained in the art so needs to innovate as the time and taste changes. That does not mean he has done injustice to the Nepali cuisine. The name of the game in life is to constantly evolve. That is where life becomes blissful and relevant.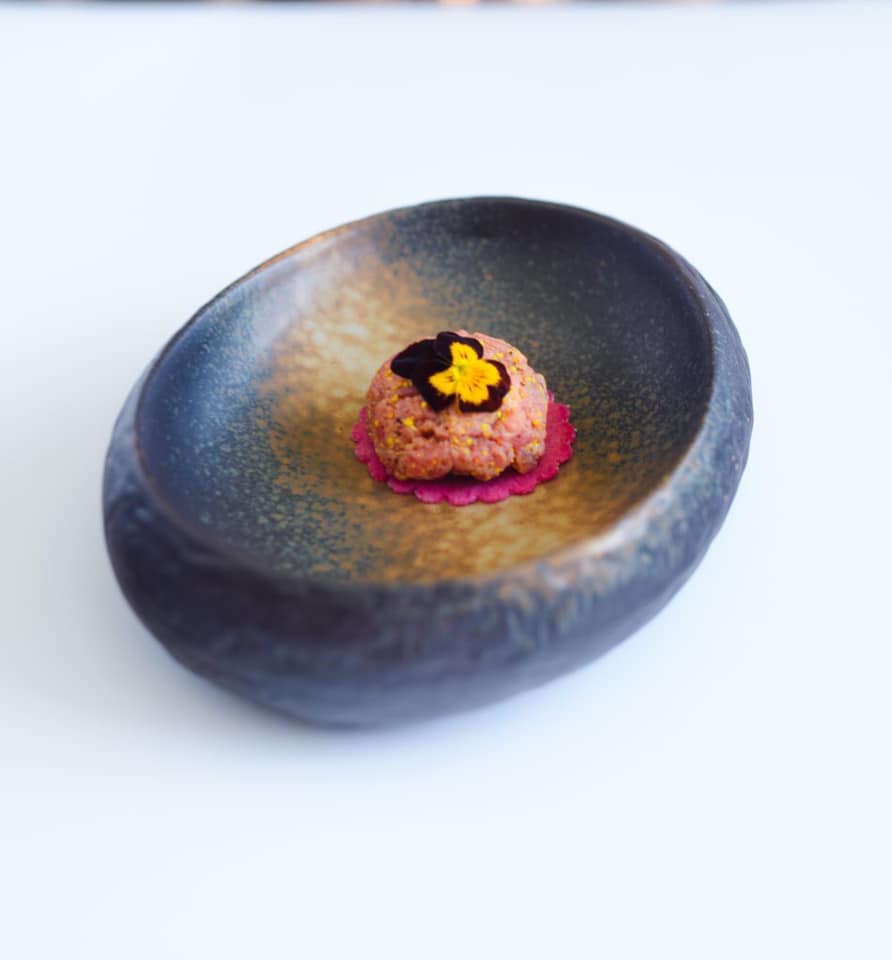 Those people who live a higher life and higher purpose can connect to Santosh's sentiment, struggles, dreams and achievements. He is a true son of Nepal. He has done more for Nepal with a simple act of cooking than those politicians who claim to have been in prison. Just like there is a song about a Madhesi girl about her being a Nepali even when she does not wear "patuki" in her waist, and carry a basket and sickle to cut grass, Santosh is the true son as true as they come. It is a matter of pride that he has been able to put Nepal on the international cuisine map. Kudos to him and greater success to come.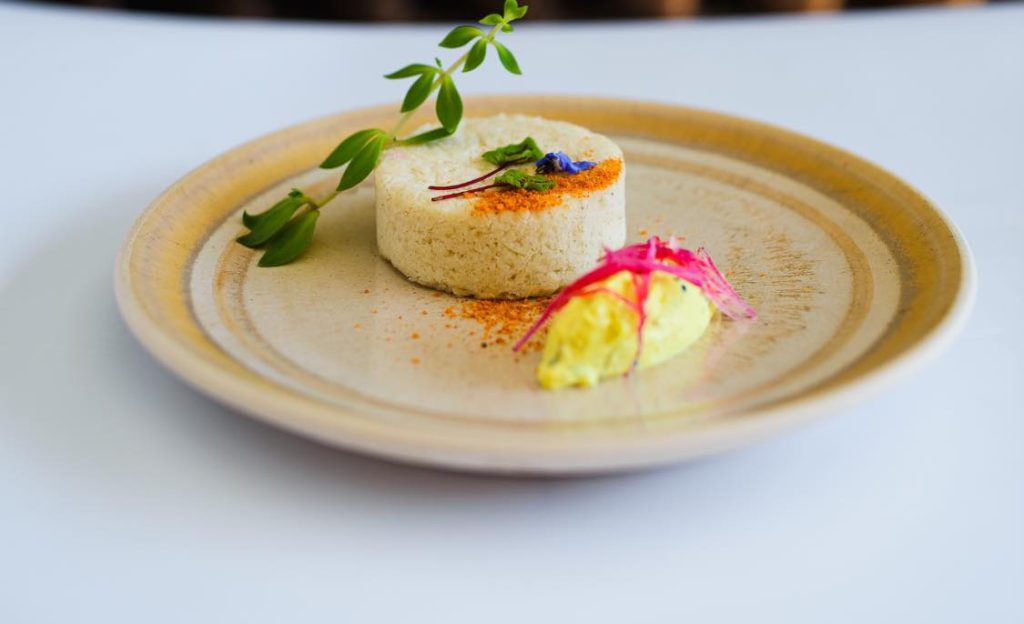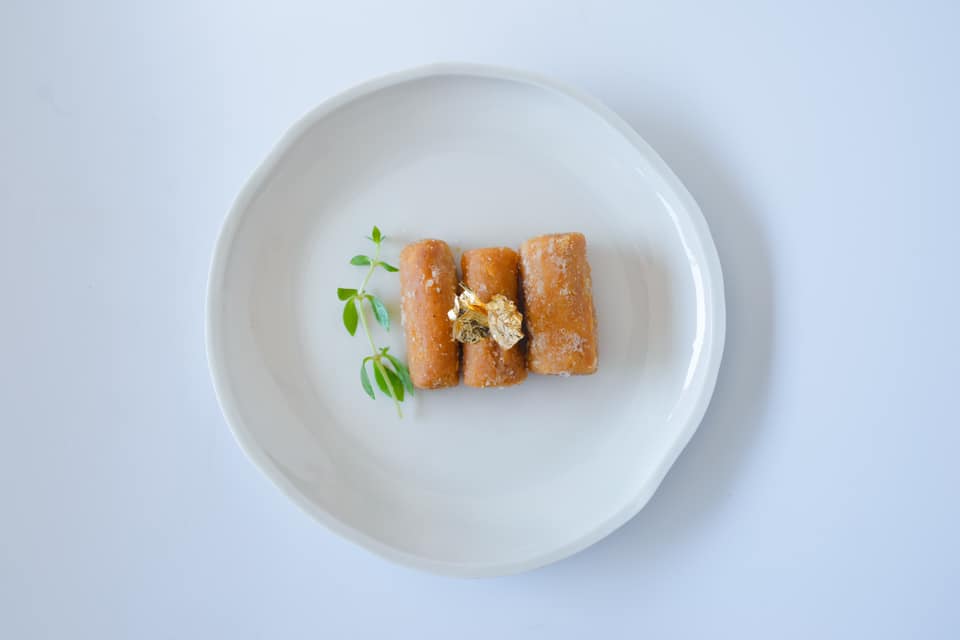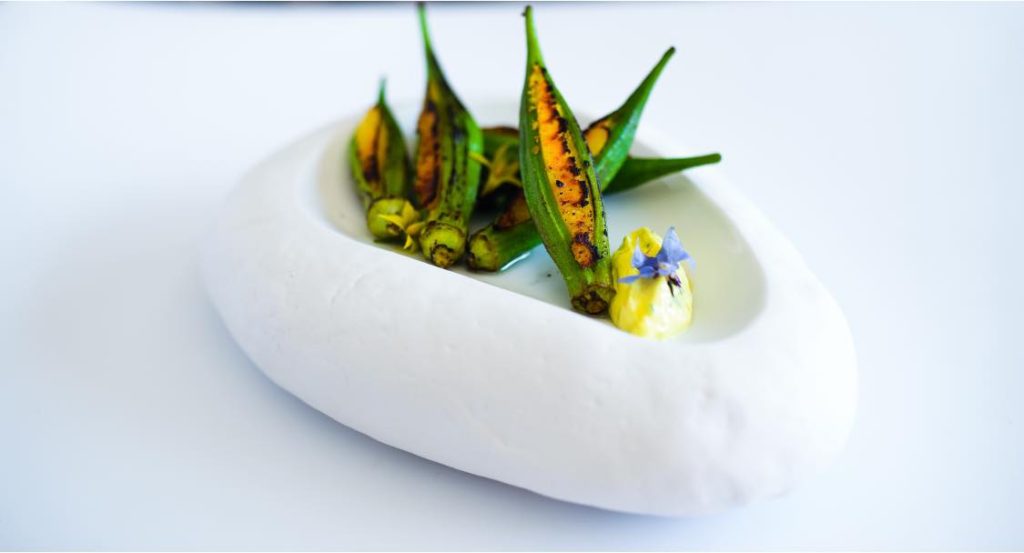 Santosh Shah on Social Media
Instagram: https://www.instagram.com/chefsantoshshah//
Facebook: https://www.facebook.com/chef.santossh/
Youtube: https://www.youtube.com/user/chefsantosh
Twitter: https://twitter.com/chefsantoshshah
The writer is a graduate of Arizona State University in Political Science. He is working as a social activist and motivational speaker for students across Nepal since 2007.  He also blogs at Strong Blog.
The views and opinions expressed in this article are those of the author and do not necesarily reflect the official policy or position of Nepalisite.