There is always a good side and a bad side to everything in this world. That is the nature of creation. Just need to think and ponder to reveal that duality. Just the similar case can be made of a funny post that is getting a lot of attention now. It is of a Rolls Royce, a historical gift given by the UK Queen Elizabeth to Nepal's King Mahendra in BS 2017, more than 60 years ago.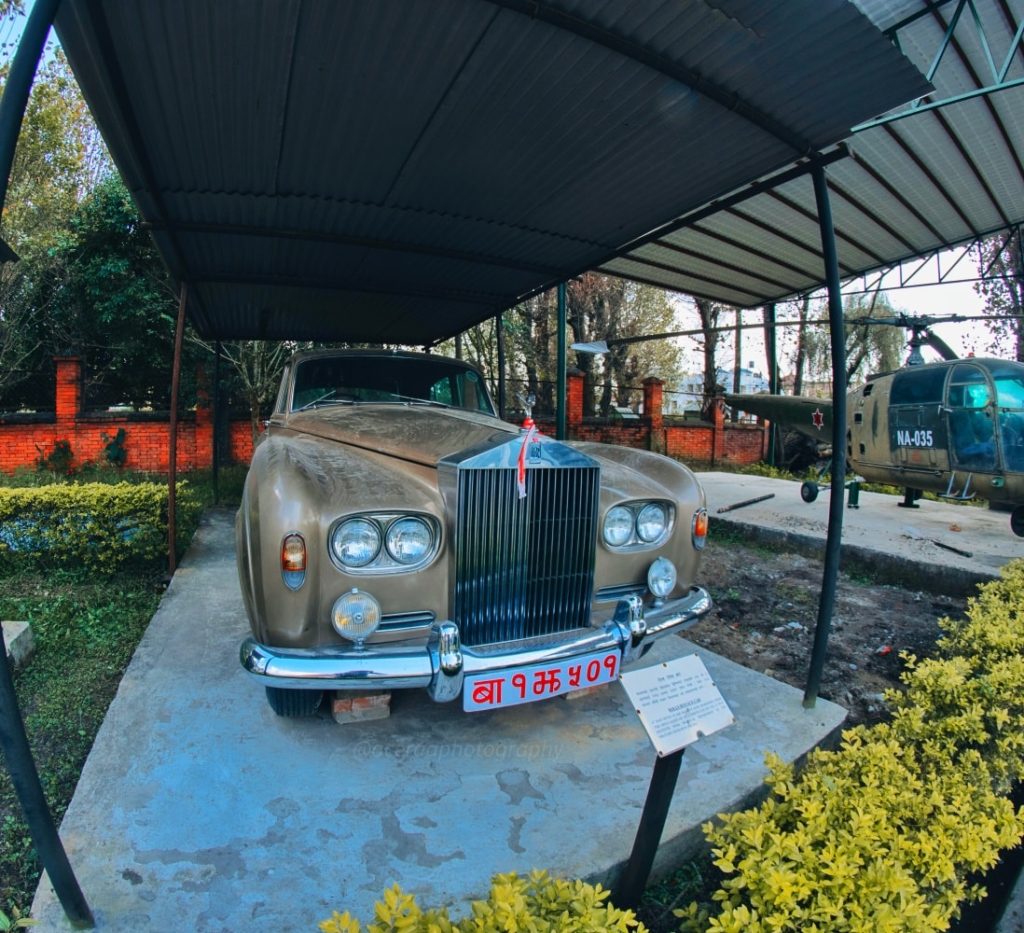 In the post by "Routine of Nepal Banda" the image shows the Rolls Royce kept outdoors in the Chauni Museum under a tin shade. It is really worth a million dollar smile. It reminded me of the joke I had heard in school days. It is about the Nawab of Lucknow who had gone to visit London and was checking out Rolls Royce in the showroom. Looking at the Indian Nawab he did not get good treatment from the sales people. "Just look at him. How dare he even thinks he can afford such a luxury?" That was probably the thought. Of course, they had no idea about the royal status of the Nawab, and his appearance and dress did not exude such extravaganza they has set in their little mind. After feeling humiliated by their attitude, the Nawab decided to pay them back. He had few Rolls Royce purchased and delivered to Lukhnow, and then…… guess what…. He had them pull the trash to the dumping site. When the company in UK heard about the humiliation upon their prestigious Rolls Royce, they apologized to the Nawab and requested the end to that humiliation. Now, I am thinking what about the Nawab of Nepal? What's the story behind this tin shade exhibition? 
Some comments would give us a moment of mirth. Here are some for you, and you can check out the rest in the page link, all 768 of them, at the time of this writing. 

"Rolls royce lai tin ko chapro..!!! This is what happens when you gift invaluable gift to the valuable person..!! miserable..!!"

"Poor car. A car is meant to ride on road. Unlucky to live whole life in a garage.
Rightly so. If the Rolls Royce were a person, she would definitely feel humiliated and probably suicidal. Imagine her face with tears pouring down and the make up all washed away.
Here are some more:

"My next youtube search:"How to steal a rolls royce from a museum without letting anyone know"

"(Wow.. Rolls Royce Car was gifted by Queen Elizabeth II in 2017 BS to the King Mahendra. Now It is in Chhauni Museum.) Your description doesn't make sense. Hire me for sensible work
…."

"At least this RR is in better place and also people could see it admire it than getting rusted and rotting in the back yard junk garage of the old palace or somewhere at the govt. office building"
That last guy makes a lot of sense.  There are thousands of government vehicles that are rusting away in many government compounds with no one giving a hoot. Let a smart guy come forward and make a museam of all such dilapidated vehicles and generate some income. 

"My destiny and this car same thing."
See, how compassionate this guy is? Maybe he should receive this car in a competition. And the following comment points to a deeper problem in Nepal's current politics since ""bahudaliya parjatantra's" debut.

"Wow…
Salute to all those leaders…..
…who didnt sell this"

"Its kinda funny tho . Its not even that old to keep it in museum, its just seems normal car to me lol and i don't know what kind of outdoor museum is that … Big L to this guy who had an idea to keep it out and add it to museum … Btw i have my grandpa shoe from that time, is it worth to keep in museum"
Some people seem to know what they are talking about though and even corrected the RONB posting.

"Not in chauni museum
It's in military museum 
"
So, you see the post is generating lot of interactions and amusing comments, and that is a feat that is not easy to come by in these days. So, check out these other comments and go to the page for a full doze of Rolls Royce.

"Oh Lord won't you buy me a Mercedes Benz." Janis Joplin"

"Queen Elizabeth ll is still working better then the car tho"

"The fact that there's still a numberplate there means they are wasting money on a museum item
"

"First & last Rolls Royce in neapl ho ki kyho😎"

"How u come to know that It was the same Car
"

"This depicts the power of kings. Not even some celebrities are able to buy Rolla Royace"
So, now the best thing for all to do is to join the fun. Try to come up with some witty comments and make everyone laugh. That would be a great service to all. Click here now.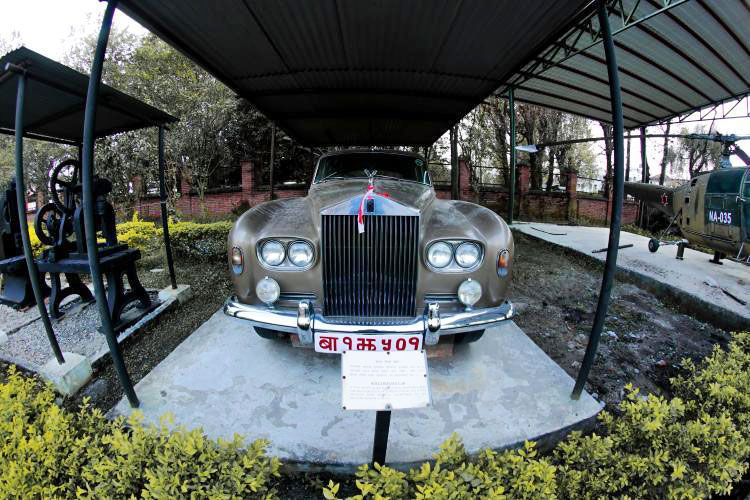 The writer is a graduate of Arizona State University in Political Science. He is working as a social activist and motivational speaker for students across Nepal since 2007. 
The views and opinions expressed in this article are those of the author and do not necessarily reflect the official policy or position of Nepalisite.