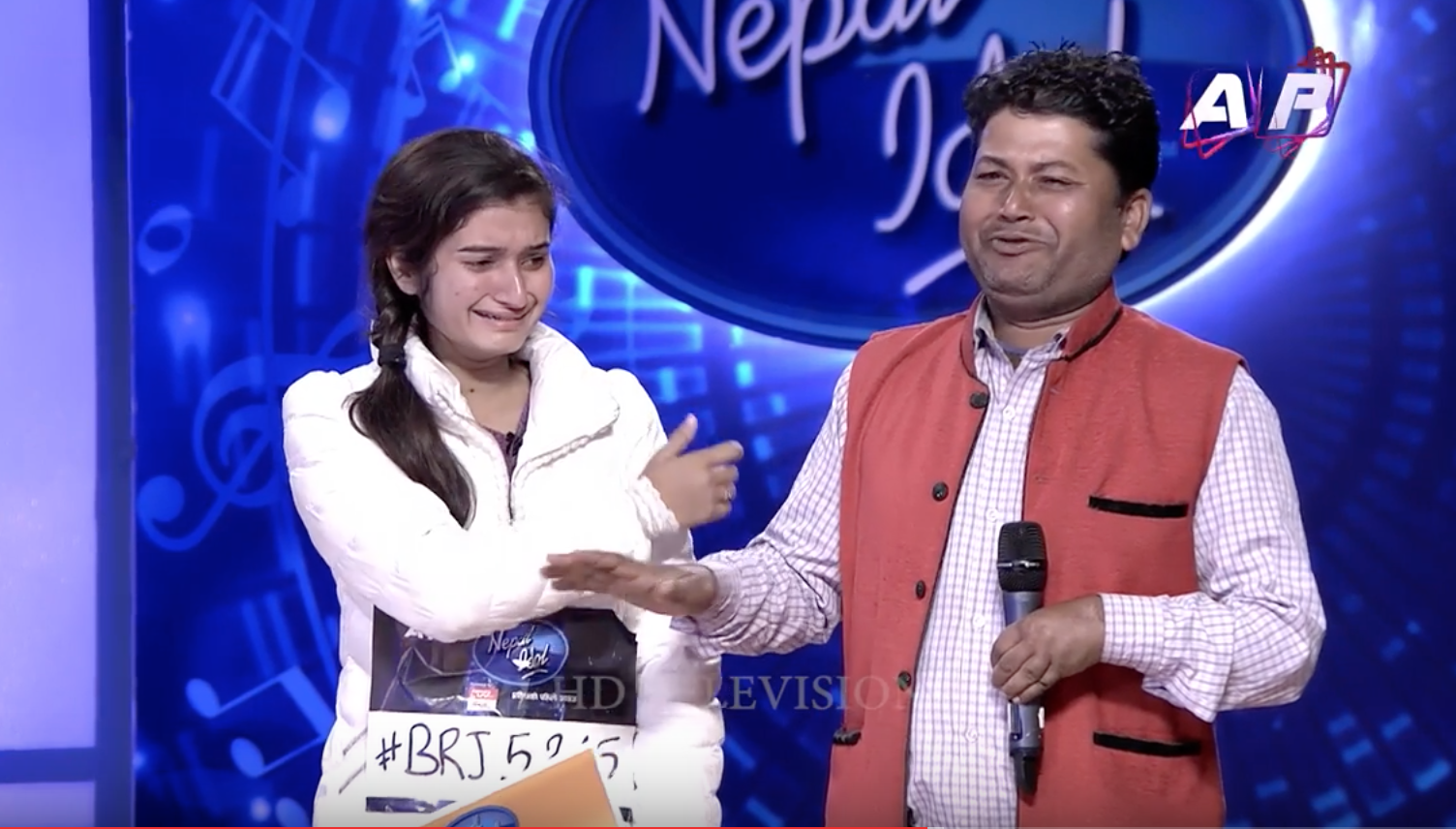 Fourth episode of Nepal Idol is from Birgunj.  Judges were emotional in this episode specially after hearing the story of 18 year old Shiwani Bhagat from Janakpur.  She was joined by her father upon request of Nhyoo Bajracharya.  Indira Joshi was into tears after hearing the story from her father.
Click here to watch Shiwani Bhagat.
Nhyoo Bajracharya, Indira Joshi and Kali Prasad Baskota are the judges for Nepal Idol, the first Idol franchise in Nepal.  First audition round was from Pokhara, while second audition was from Nepalgunj. Third Episode was from Nepalgunj and the fourth episode was from Birgunj.  Nepal Idol is broadcasted by AP1 TV.
Click here to watch the fourth episode.