Government of Nepal had banned adult/porn websites towards the end of September, and as a result, there was a big drop in traffic to such sites.  However, from the graph below (provided by Xhamster Data/Boingboing), the traffic soared back up in October.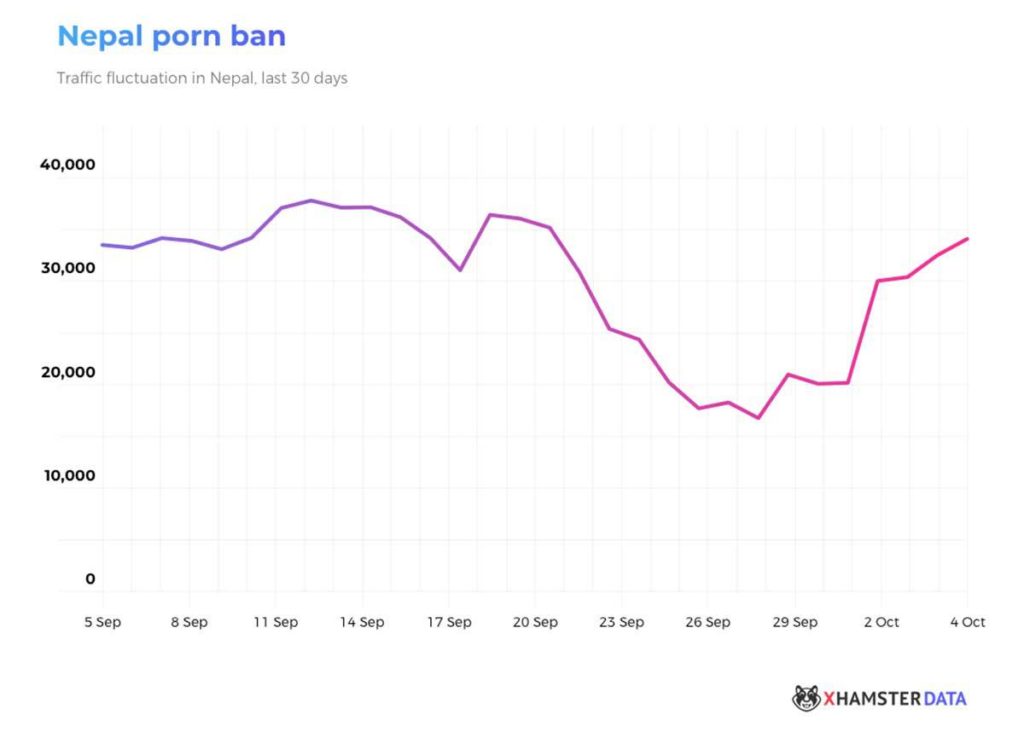 Mark Frauenfelder of Boingboing.net couldn't have said it better.  "Lesson learned: when faced with online censorship, people learn how to use VPNs. This knowledge will come in handy for things other than pornography."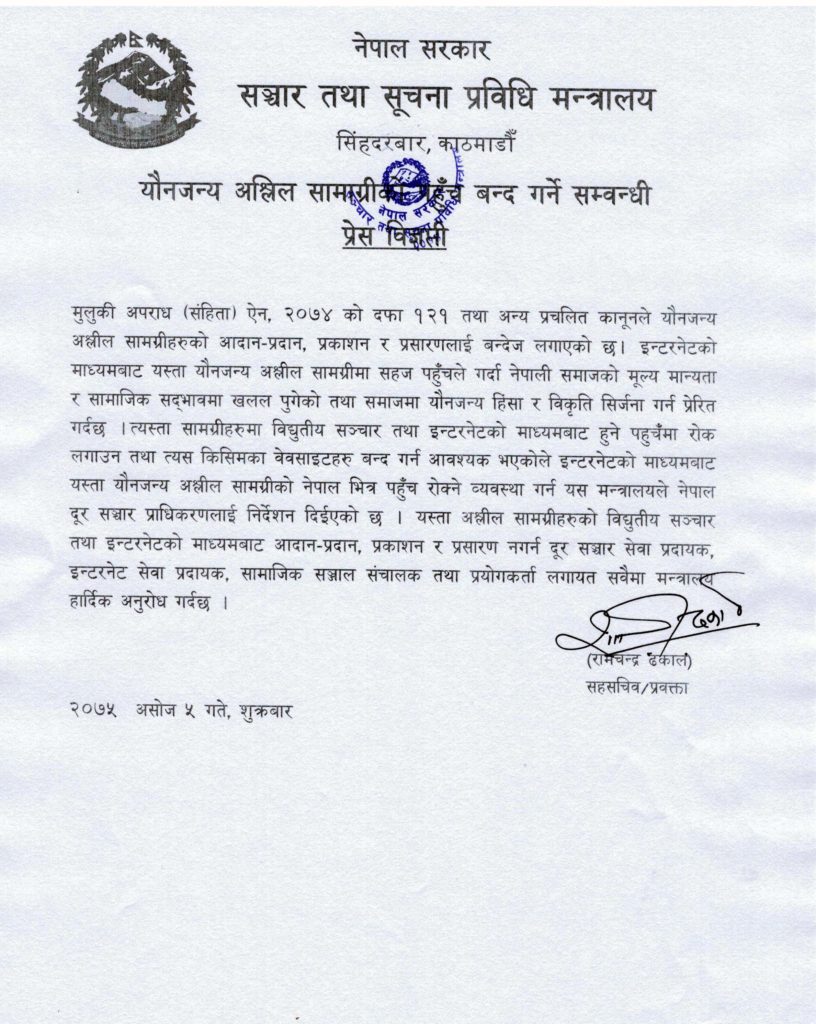 The Criminal Code 2071 article 121 and other prevalent laws prohibit the production and dissemination of sexually obscene contents, reads the statement.
Thanks to Mark Frauenfelder of boingboing.net for allowing Nepalisite to share this news/story.