Grand finale of Miss Pokhara 2018 was held on Oct 6th, 2018 at Pokhara City Hall.  Sara Bajimaya (Contestent #5 ) won the title of Miss Pokhara 2018.
Please scroll down for the Video of Miss Pokhara 2018.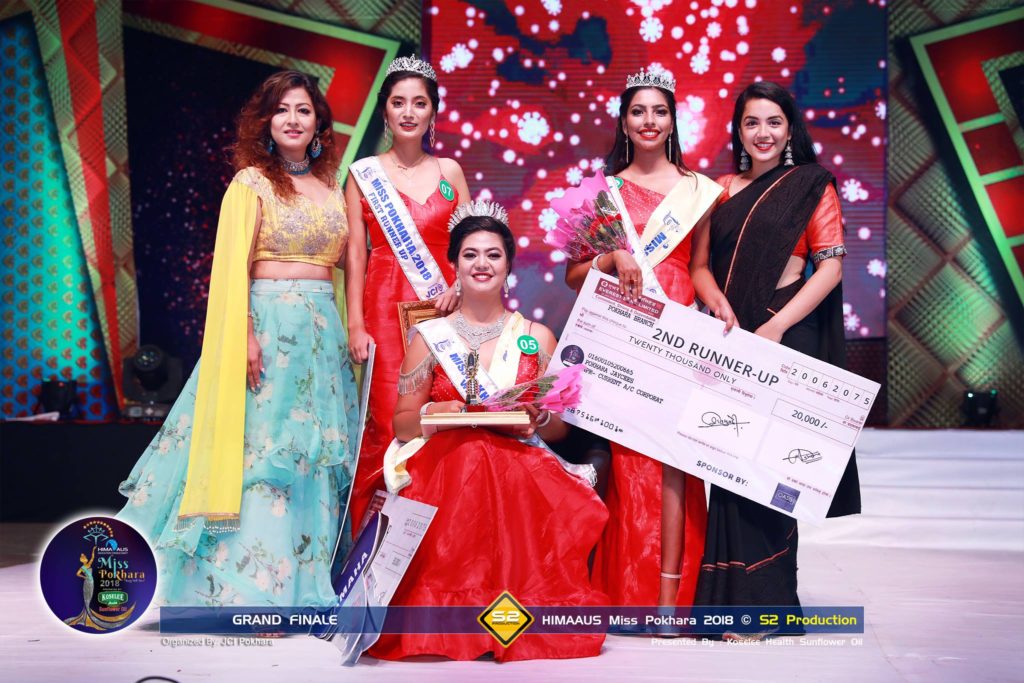 23 year old Sara was crowned by her predecessor, Miss Pokhara 2017 Mamata Joshi.  She was awarded Nrs 50,000 along with the scooter.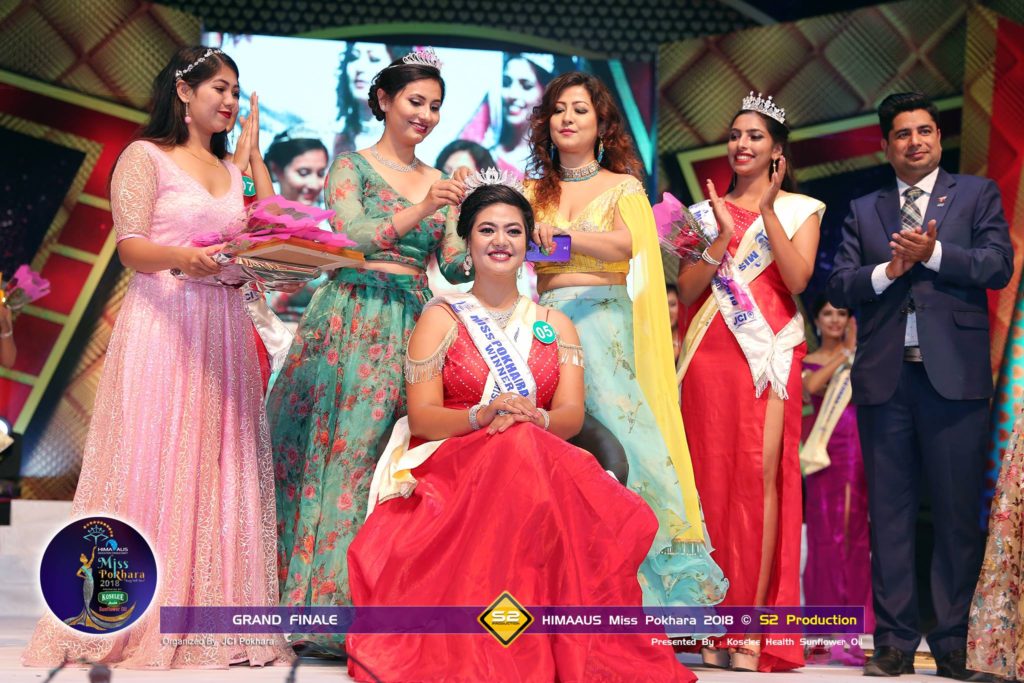 First runner-up was Sujita Kc (contestent #7) and Meenashi Pokhrel (contestant #9) as the second runner-up.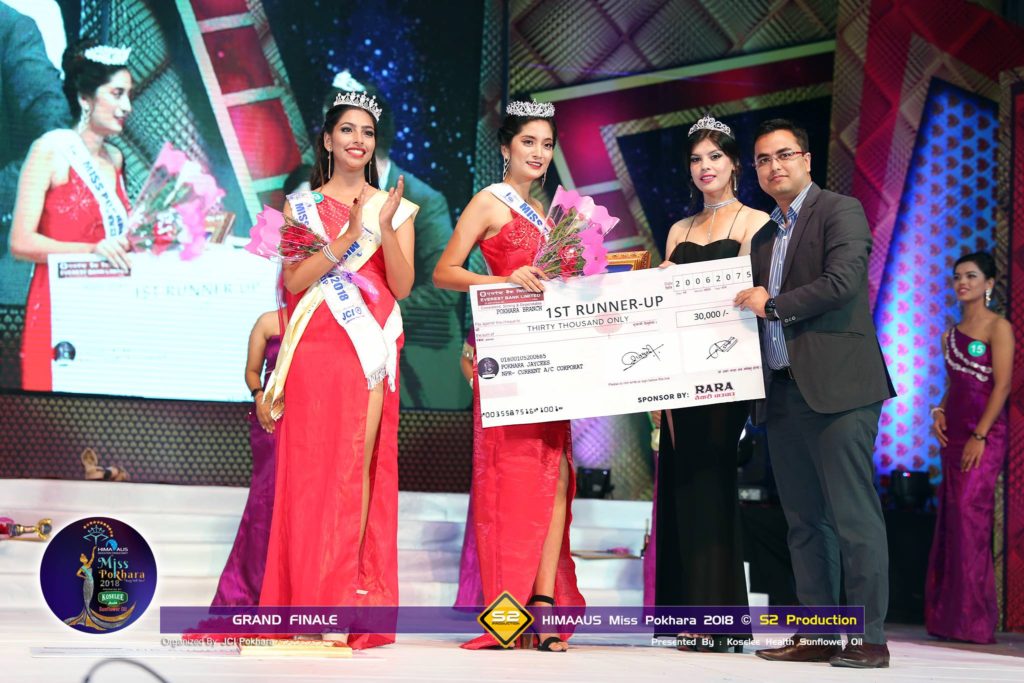 Both first runner-up and the second runner-up won the cash prize of Nrs 30,000, and Nrs 20,000 respectively.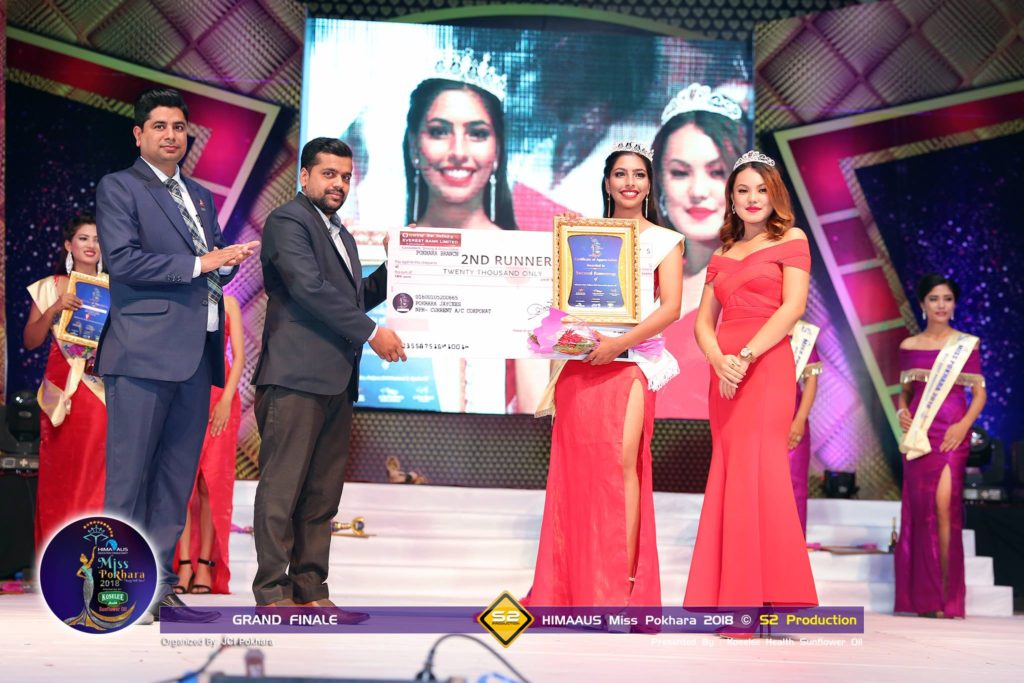 Miss Pokhara 2018 was organized by Pokhara Jaycees.  This was the 10th edition of Miss Pokhara that was started in 1995.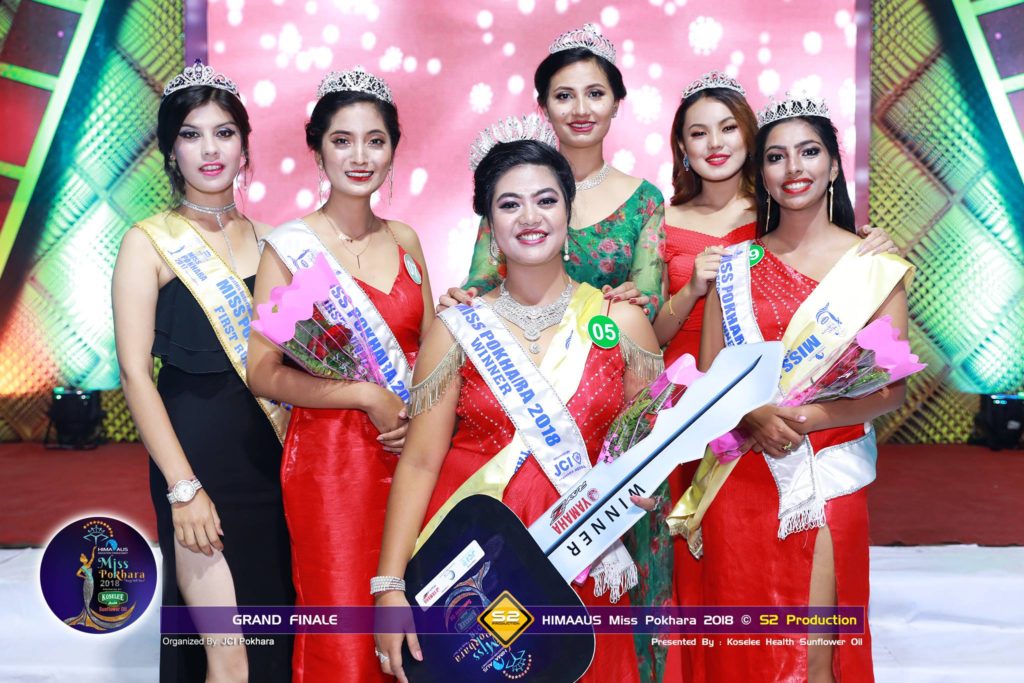 The objective of Miss Pokhara is  "to impart its social presence through youth empowerment and enhancement to leadership quality in youths, especially to women of the society," says Deb Raj Sharma, chief coordinator.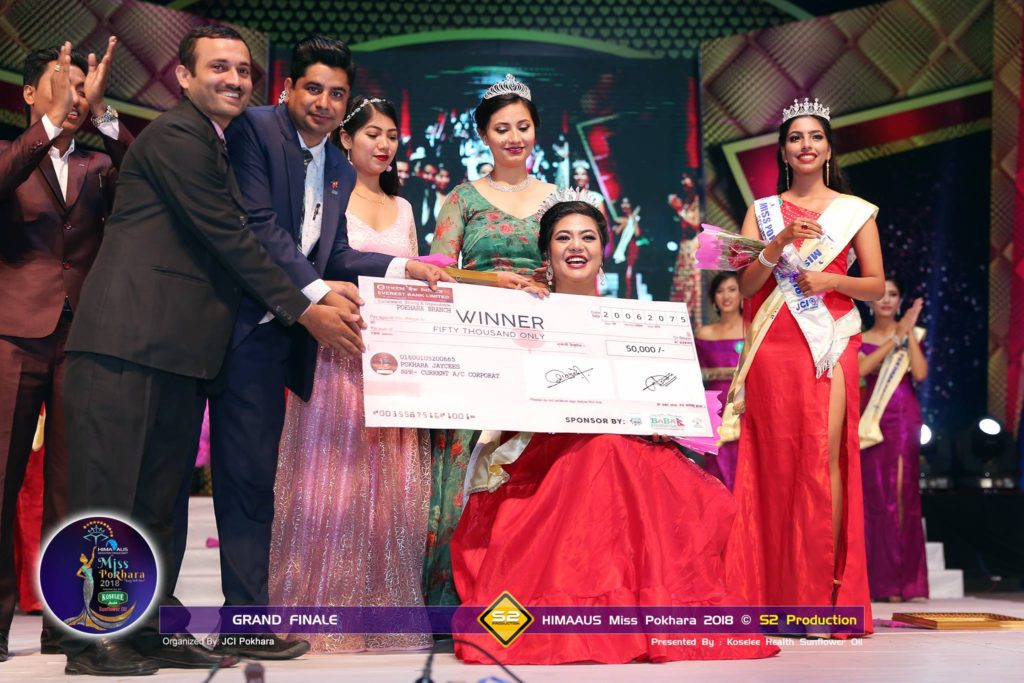 "Though the event is formatted as a competition, the only reason to organize such event is to offer platform to women in the society and provide them opportunity to prove the best in themselves." – Deb Raj Sharma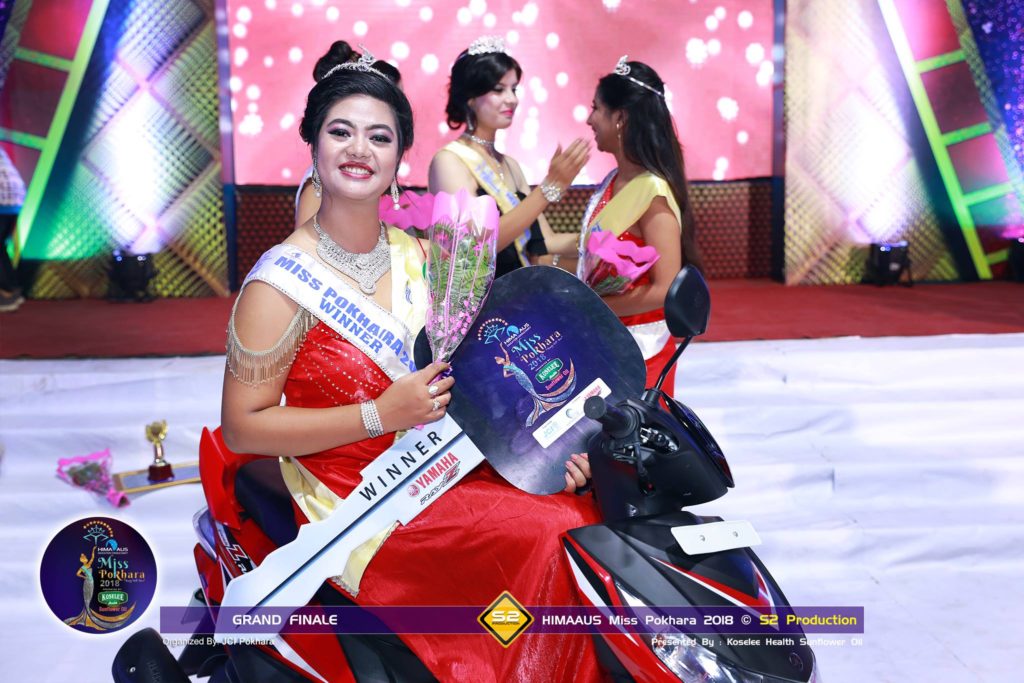 "Through participation in this program, the contestants will experience important societal   issues, develop professional and personal skills and showcase their talents." – Deb Raj Sharma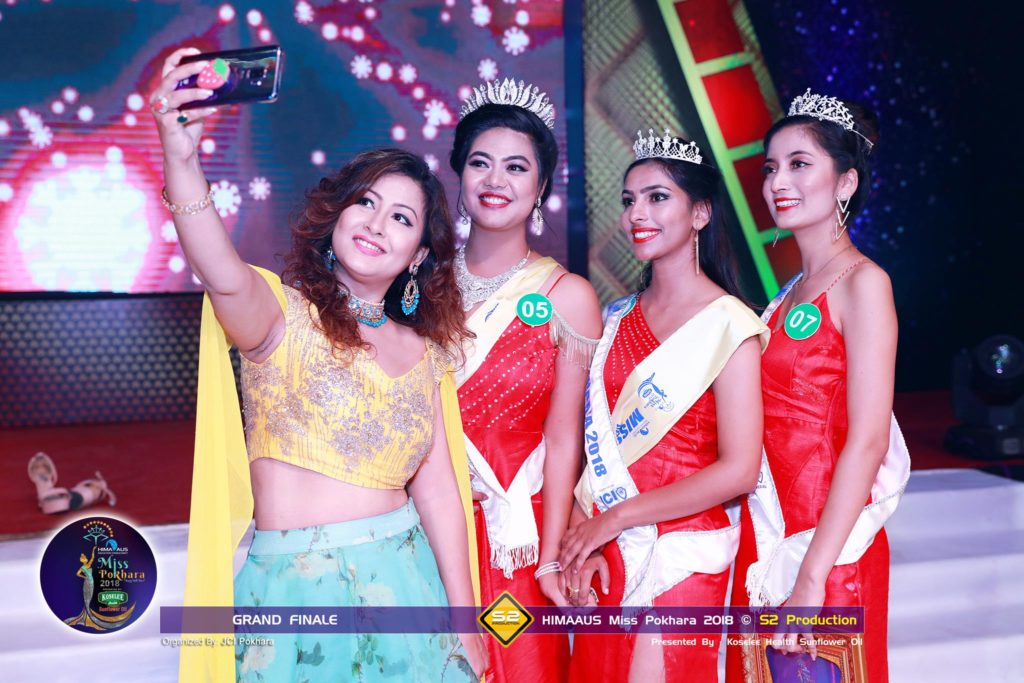 Miss Nepal 2000, Usha Khadgi was the choreographer whereas Miss Nepal 2010, Sadichha Shrestha was the MC for the event.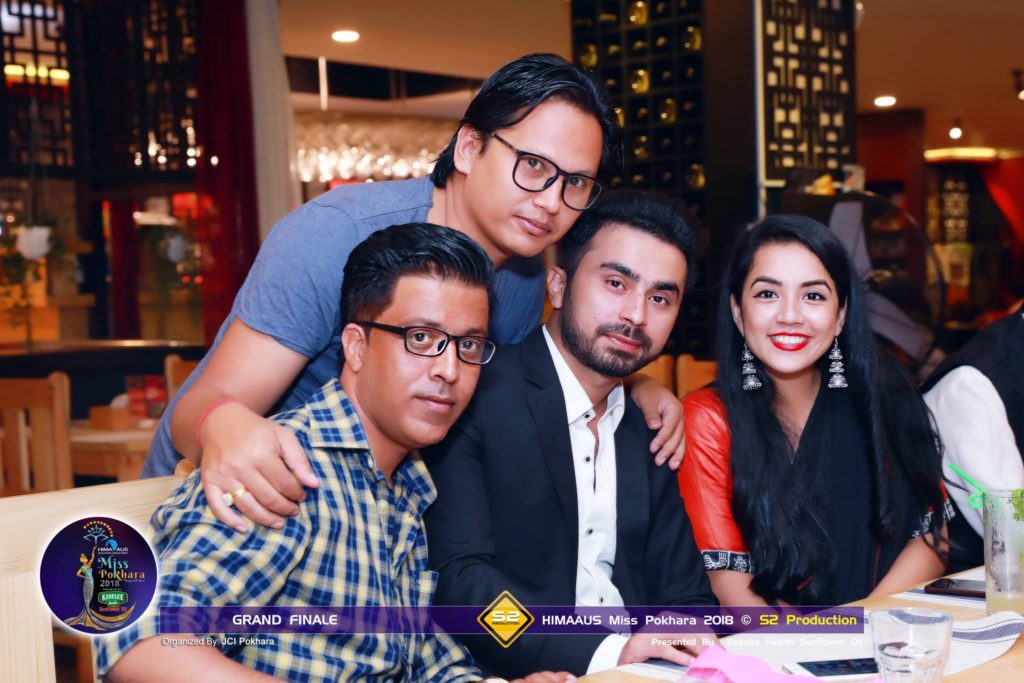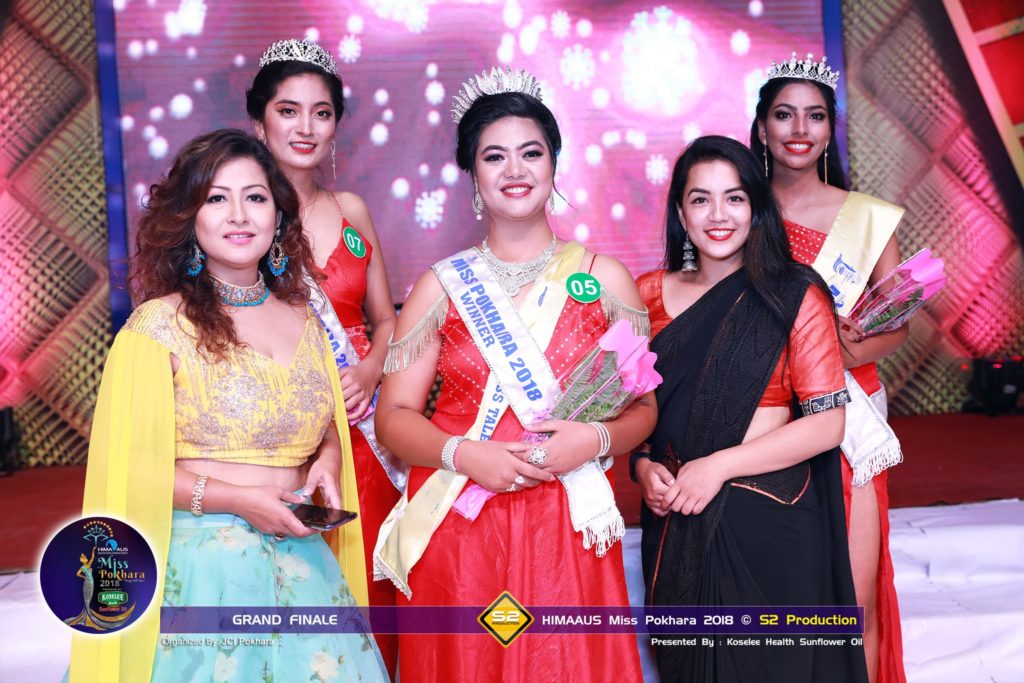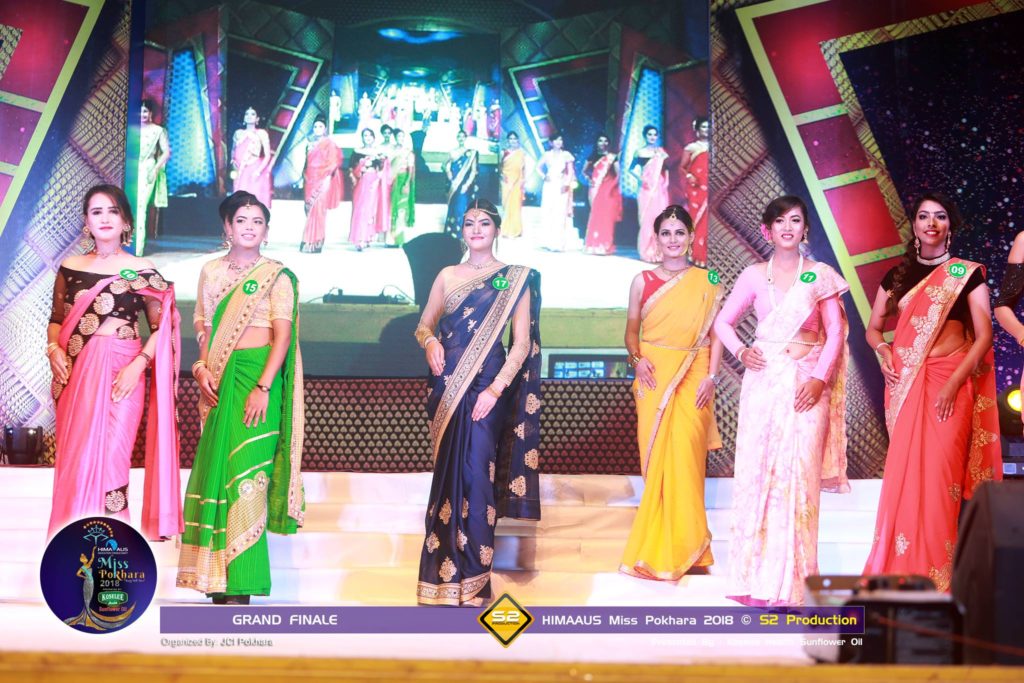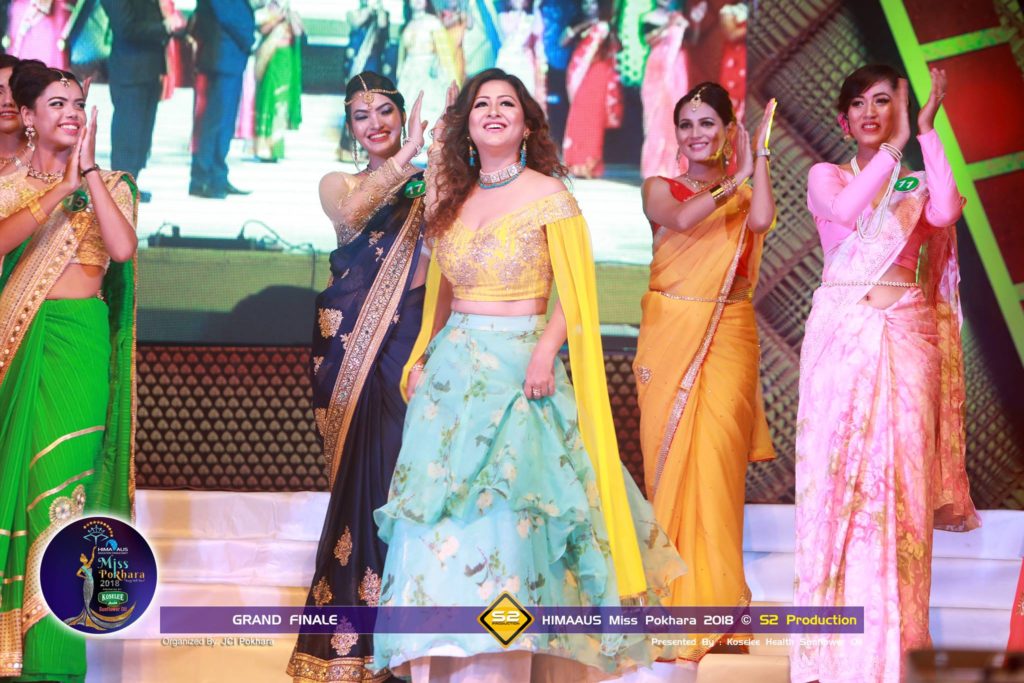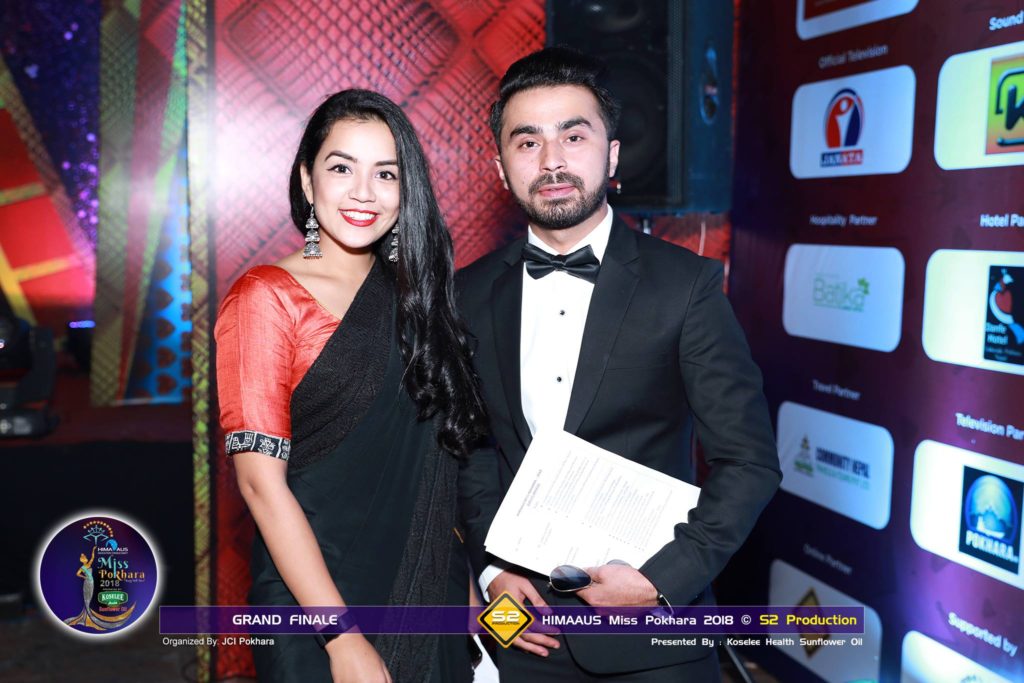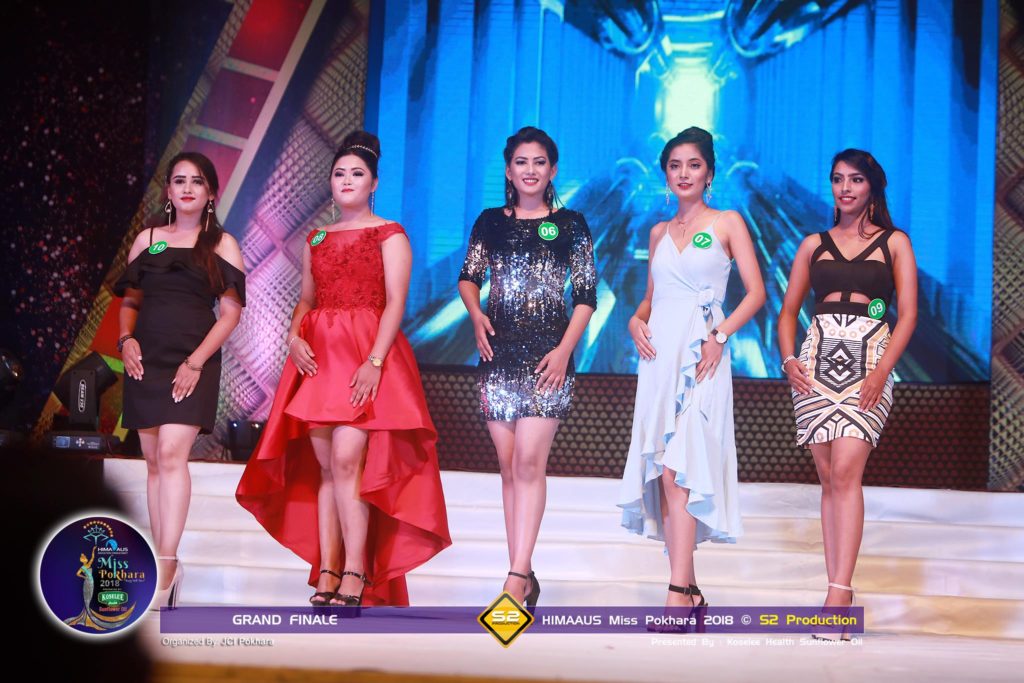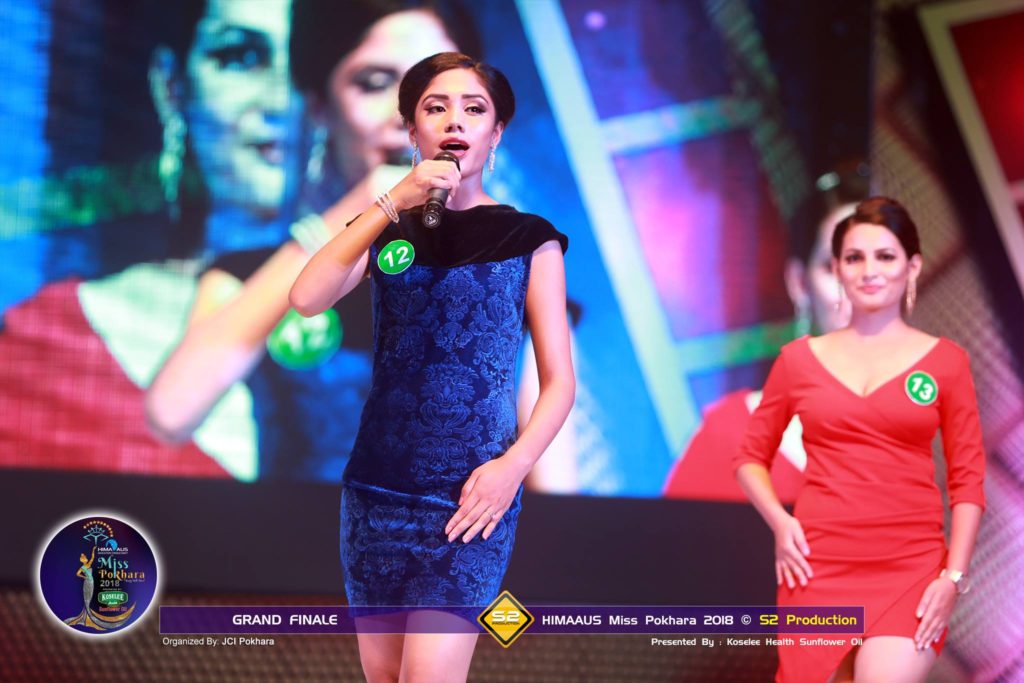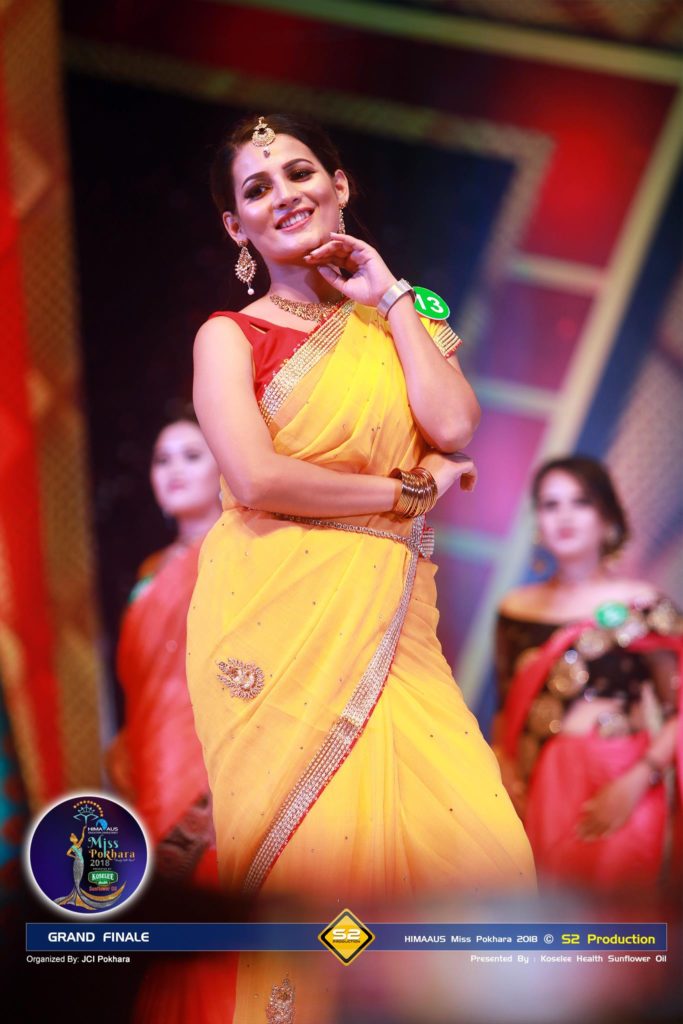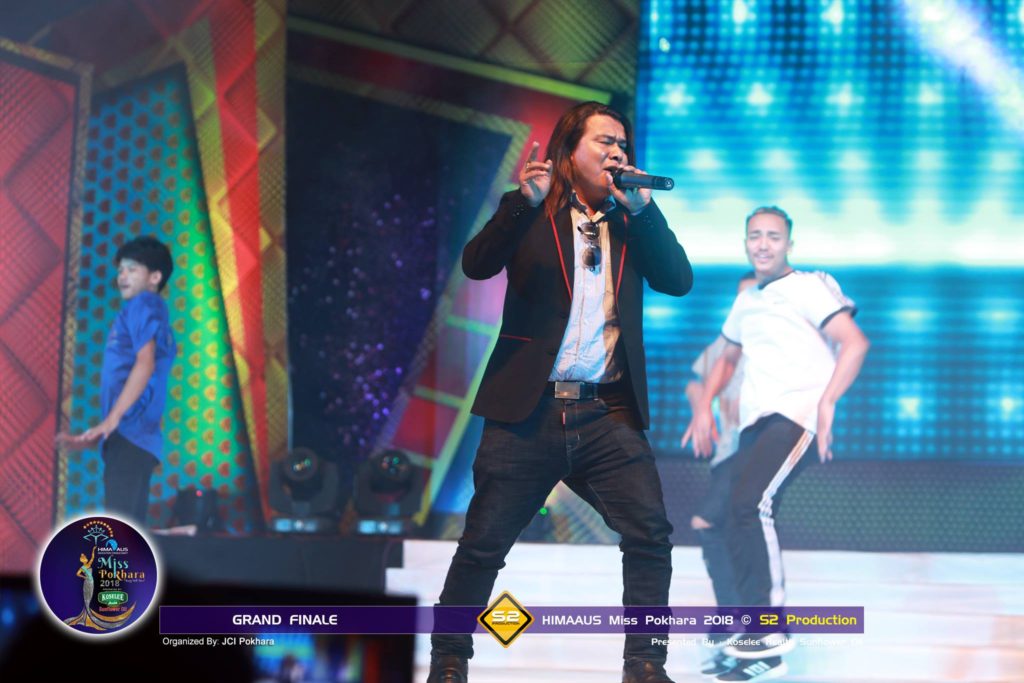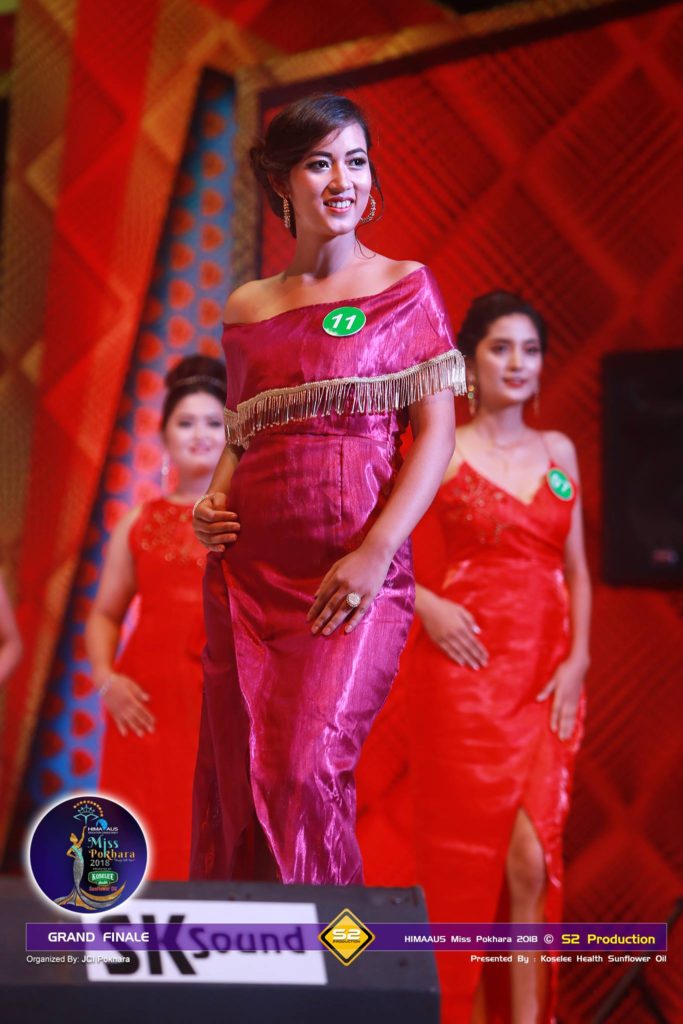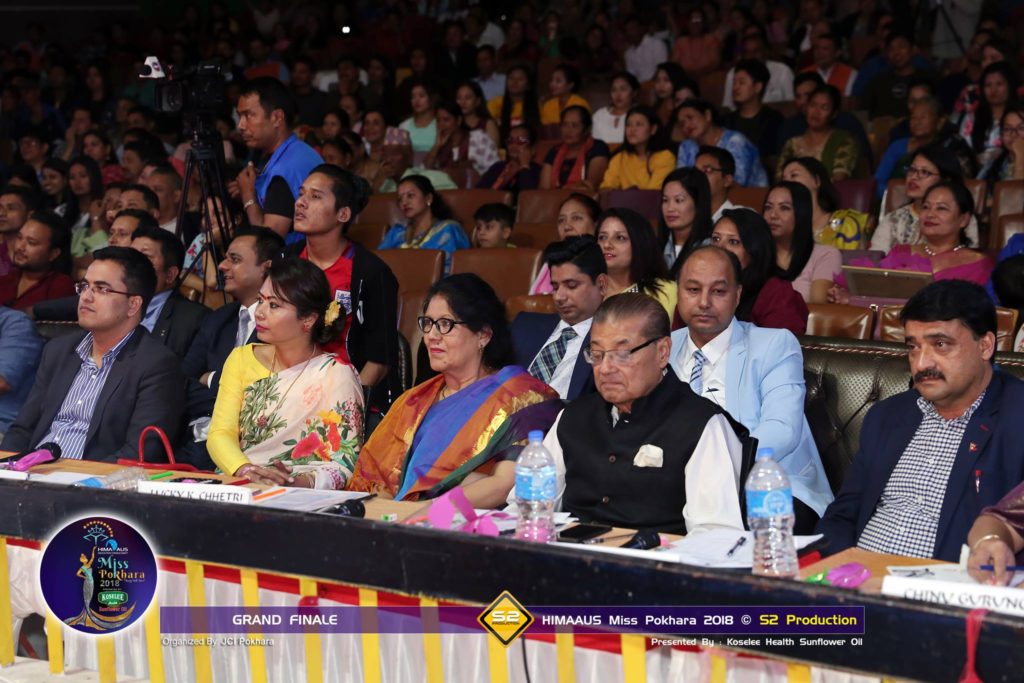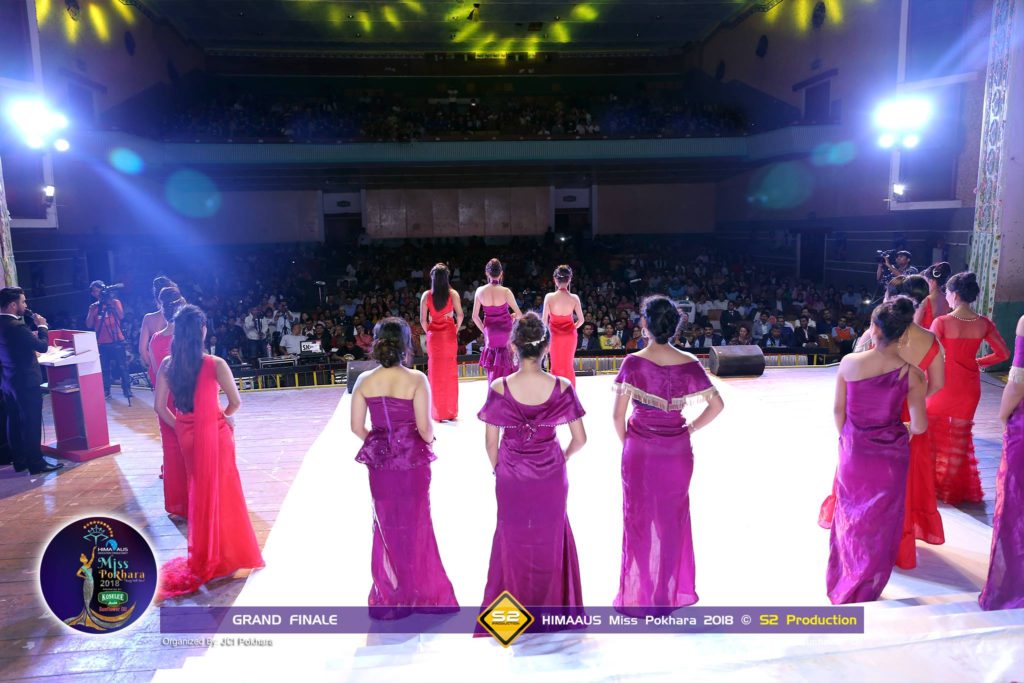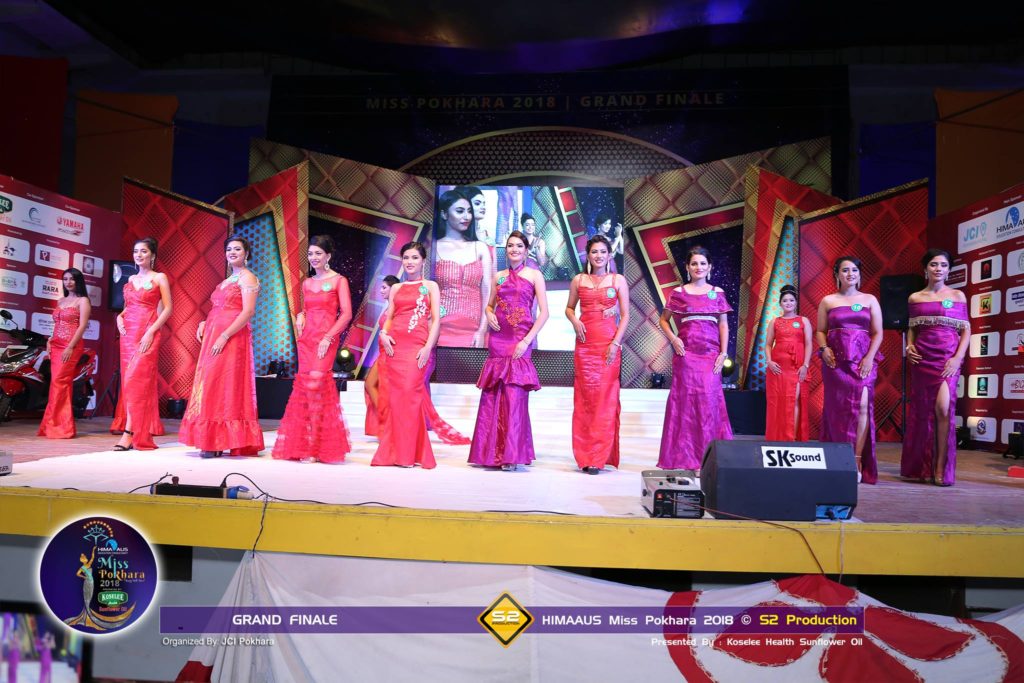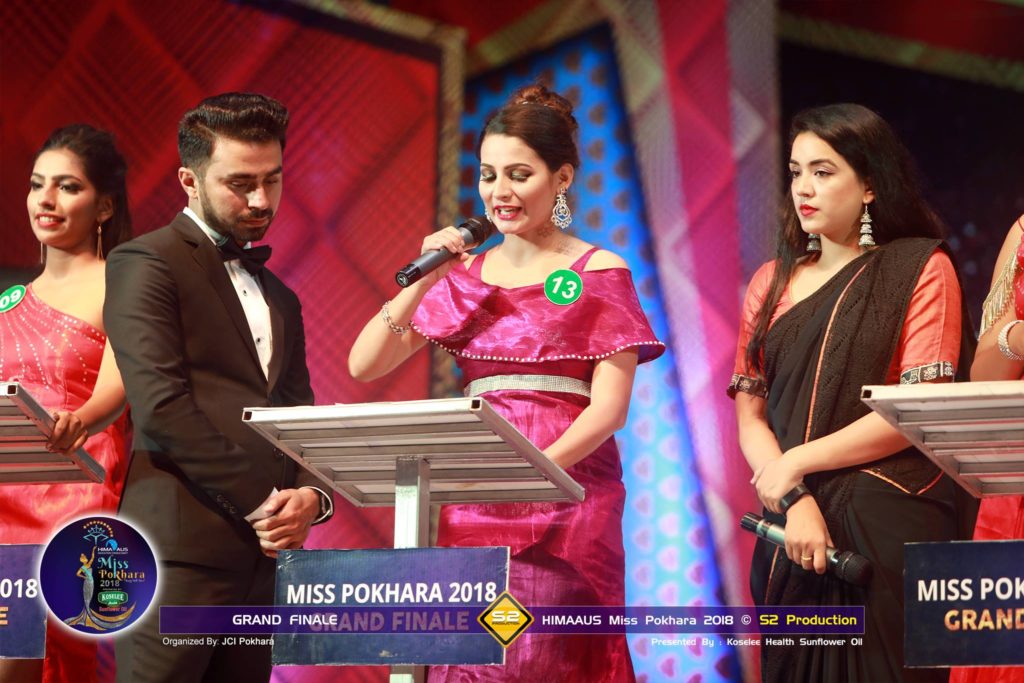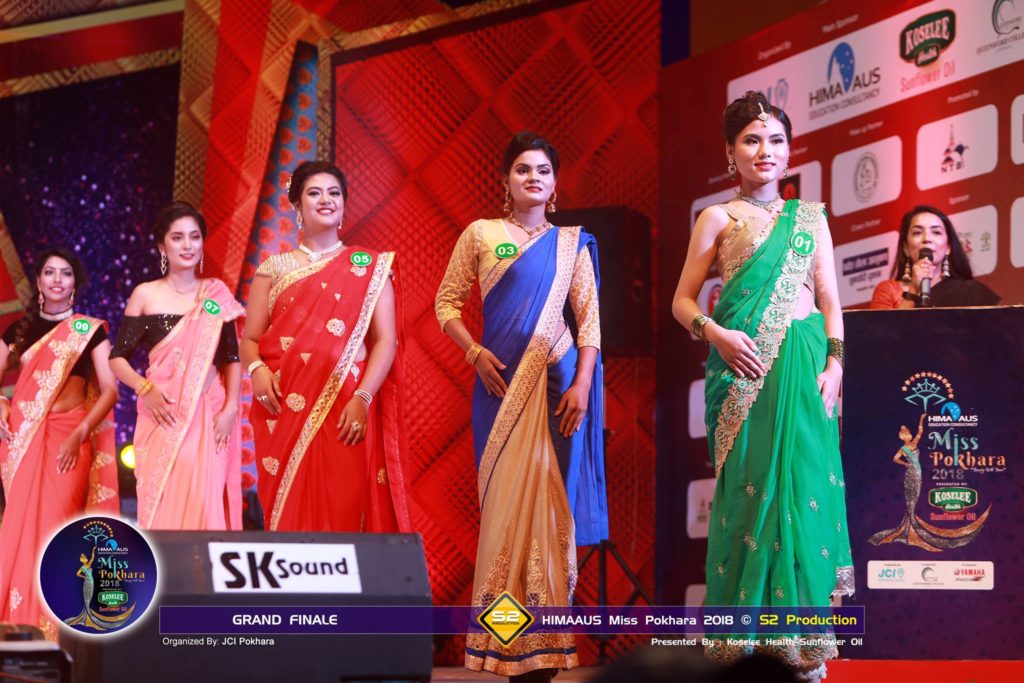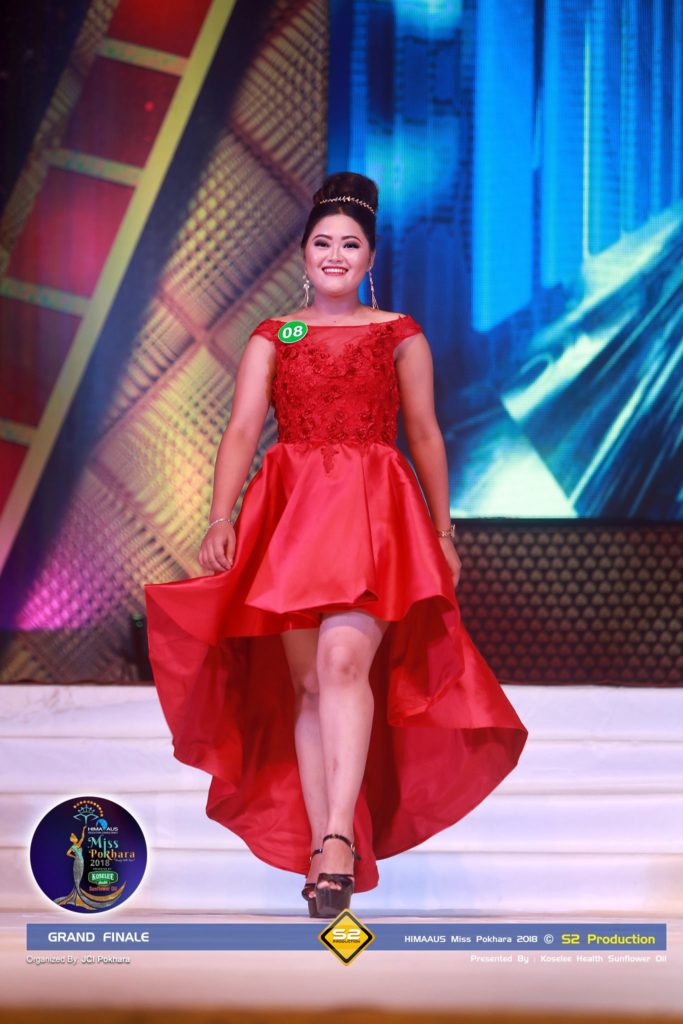 All photos by S2 Production.  Please visit Facebook page of S2 Production for more photos and videos.
Video of Miss Pokhara 2018
Contestants of Miss Pokhara 2018