If there were a shining star that is blinking through the darkness of corona crisis and political storm, then it would have to be Santosh Shah of Siraha, Nepal who is competing in the MasterChef UK, a competitive cooking show, at the moment, having made it to the Final 3. Nothing could flare our imagination than a poor village boy struggling through life and coming out on the top in a global stage.  Even Hollywood movies could not beat this story. We should not be surprised if a movie is actually made about him in future. 
Clip below is from the episode that put Santosh into the Final 3.
The life story of Santosh has a potential to inspire every Nepali. He has proven to all that true education does not come in school, but the school of life. After failing in SLC, he decided to start his life as a dish washer in an Indian hotel for Rs. 900/month. For him that was also a grand success considered what he was earning back in his village in Siraha. He said he was making a year's salary he made in Nepal in one month as a dishwasher. It shows how bad things were when he was growing up, especially because he had a large family.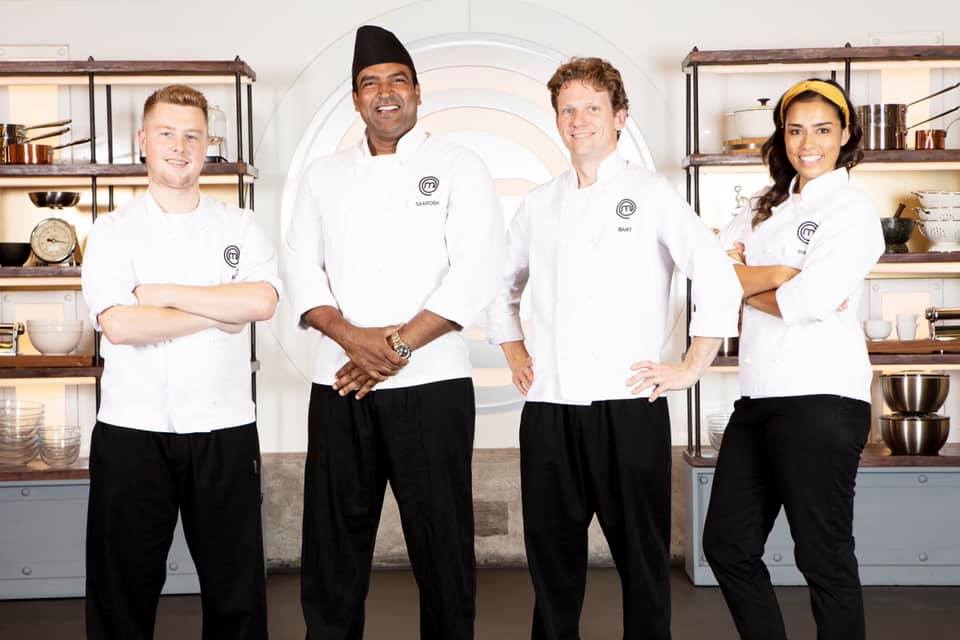 Losing a father when 5 years old is never good for any child, however, Santosh had to go through that ordeal and start working when he was 9-10 years old selling off produce from his farm that his family share-cropped. When he followed his brethren to work in India as is the custom, and the only opportunity (take note you master politicians of Nepal) available, he had not expected working in a 5-star hotel. That was his first beak in life, and an eye-opener to larger things. That probably opened up the dreams for him. What could beat having a dream?
Soon, his passion to learn cooking and be a chef was realized and then things started happening for him. Passion is the true ingredient for success and he proved it once again for the world. His education came on his own initiative so took computer classes and hotel management training while achieving to become a chef in seven years. Then his work in foreign countries landed him in UK.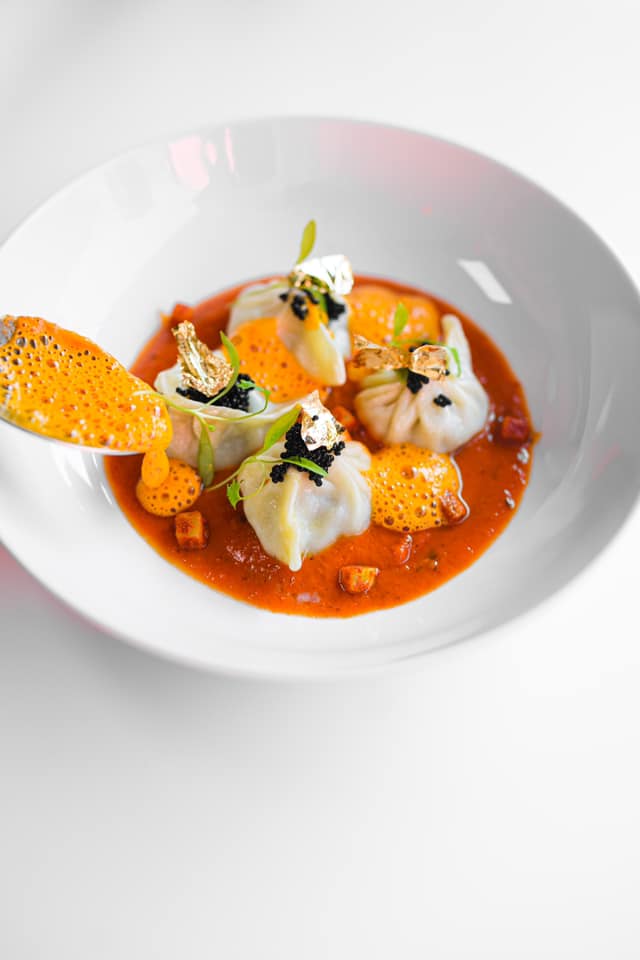 What made him stand out was his never-ending thirst for learning and keep improving. He did not even hesitate to take half of his salary to work under a French chef who was a celebrity. Unnecessary ego was never his weakness. Taking risk and trying out new things was probably was his strongest asset. He organized a food festival in India that brought him media attention and then that led to him being invited to work in a London restaurant.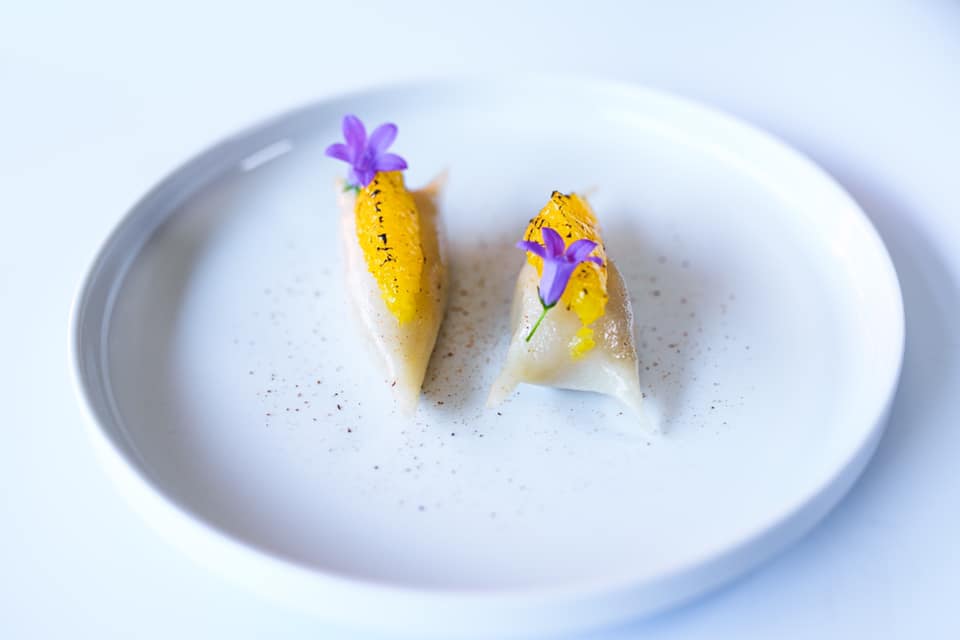 From there it was just another step to appear in the famous cook show. What certainly helped him and is going to be in his favor is the unique historical richness of Nepali cuisines that we do not fully understand. Santosh has understood the richness of the Nepali tradition and ethnic cuisine with a scientific cooking style. He is not afraid to experiment and take risk so he substituted rice with millet in the semi final show to march on to the final four. His gamble paid off. 
Yomari, Newari Dish prepared by Chef Santosh Shah – Masterchef UK 2020
Now, his wish has been fulfilled in the show. He wanted permission to be wearing Nepali Dhaka topi in the show to show his national pride. He has already become a celebrity with modesty and a big heart. His fan based has grown and now his dreams are all over the internet in social media. He will be a great asset to Nepal's hospitality industry from now on. Looking at his frankness, his dreams and his search for the next thing in his life, he has set an example to Nepalese and the world. If only our leaders could be a fraction of what he is, we would have a different story to tell, one as inspiring as 35 year old Santosh Shah from Siraha, the boy who beat the world. 
Santosh Shah on Social Media
Instagram: https://www.instagram.com/chefsantoshshah//
Facebook: https://www.facebook.com/chef.santossh/
Youtube: https://www.youtube.com/user/chefsantosh
Twitter: https://twitter.com/chefsantoshshah
The writer is a graduate of Arizona State University in Political Science. He is working as a social activist and motivational speaker for students across Nepal since 2007.  He also blogs at Strong Blog.
The views and opinions expressed in this article are those of the author and do not necesarily reflect the official policy or position of Nepalisite.