The New Hampshire Union Leader reports that "A Colby-Sawyer student from Nepal said he was kicked out of the liberal arts college after he was charged with criminal threatening."
"This person was mistaking what I was saying," Supragya Rijal said.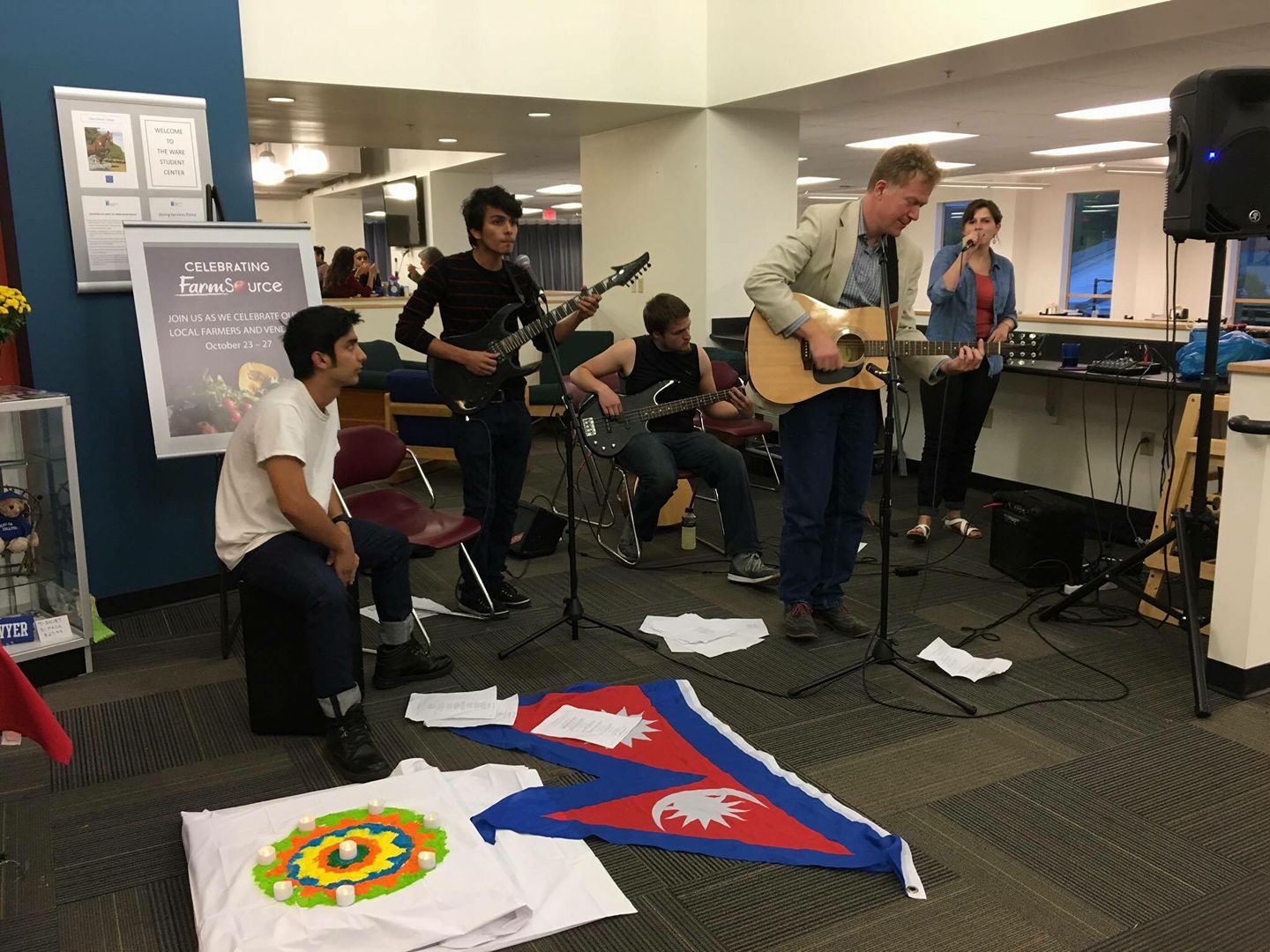 The Story
Rijal, 21, was arrested on Oct. 3, subjected to a strip search and held in jail for two days after he had a dinner conversation with another student about hunting. Rijal said he was trying to talk about his childhood and his grandfather.
"My grandfather used to hunt, back in Nepal, and he taught me how to shoot guns," Rijal said. "I'm very good at it."  Read the full news.
Rijal have created a GoFund page to cover the cost of hiring an Immigration lawyer and a civil rights lawyer.
I was arrested by the New London Police Department (NLPD) on Oct 3rd. Prior to my arrest, I was having dinner with a white student on campus. I was trying to have some conversation with him and we ended up talking mostly about hunting. I was telling him about how my grandfather used to hunt back in Nepal. The student somehow misinterpreted the whole conversation and got the idea that I was planning a mass shooting and reported it to the Campus Safety. After receiving the complaint from that student, the Campus Safety officer without even questioning me once reported the case straight to the NLPD and added a completely false and fabricated statement saying that "I've seen him intoxicated and spouting off things about America and that he hated white people". The NLPD found no weapons or any such evidence in my apartment. However, I was dragged by the NLPD with loaded guns at midnight, stripped searched, subjected to a body cavity check, and locked up in the county jail for two nights. Instead of acknowledging its mistakes and attempting to make things right, Colby-Sawyer College has expelled me. As a result, I am left with no other option but to take this matter forward legally and fight for my justice.

While this happened, Colby-Sawyer College failed utterly on multiple fronts – 1) my emergency contact was never informed about my arrest. 2) the Campus Safety made false and racist allegations against me by saying that I hate America and white people. 3) the Campus Safety sent a self-congratulatory email to the entire campus community following the incident. 4) Instead of making any effort to understand my situation, the College has disingenuously attempted to conceal its mistakes and attempted to silence me by dismissing me from the college.

I received outpouring support from friends in the community – students, alumni, and professors alike who wrote emails to my attorney, which subsequently were used as my character references. As a result, I was released on personal recognizance (no bail payment) on the 5th of October because the judge declared that I was not a threat to the community even though my court hearing date had not been fixed. My public defender has told me that, from the legal aspect, she is currently reaching out to the prosecutor to try and get the charges settled. She mentions that there is a very high chance that the case will be resolved on its own. Colby-Sawyer, however, has dismissed me for being "more likely to have violated the campus policy Endangering Behavior" just based on a single person's accusation.

At this point, my hope is to get justice. Since every student has the right to request for appeal a hearing process, I have already initiated the process. However, I do not think that the decision will be in my favor. Therefore, I need to hire an Immigration lawyer (else I will be deported within weeks) and a civil rights lawyer to get things right, hence I am reaching out to the wider community for financial assistance.

To sum up the case – a white student felt threatened just because a student of color had a conversation about his grandfather's hunting hobby. However the campus, on the other hand, solely relying upon a single person's hearsay, reported it to the police and further added up false allegations to the case. In this racially tinged campaign, the college remained utterly silent throughout, and in the end, decided to dismiss me and conceal its misconduct. I believe that running away from this situation and returning back to Nepal is not the right thing to do at the point because this could have happened to anyone of us – any international student in an undiversified community. Thus, I believe, this is a case, not just for the sake of my justice but rather for the whole international community. I strongly believe that Colby-Sawyer College has severely violated my fundamental civil rights and that it is not willing to take any responsibilities for its mistakes. GoFund Page by Supragya Rijal
Anna Masters, student of Colby-Sawyer have also raised the concern via her Facebook post.