Kathmandu Valley experienced a rare snowfall in 12 years on Feb 28th, 2019.
Although Nepal is home to some of the world's highest mountains in the world including Mt. Everest, Kathmandu situated in a valley has not had snow since Feb 14th, 2007.
Normal lives were affected due to this rare snowfall, but it didn't stop the residents of Kathmandu to share their photos of snow-clad hills surrounding Kathmandu on various social media.
Enjoy some of the best photos taken of the snowfall.
Photo below was taken by Surya Chataut using D750 and Nikon 105 mm 2.8 lens.  Photo was taken from a rooftop in New Baneswhar, Surya told Nepalisite.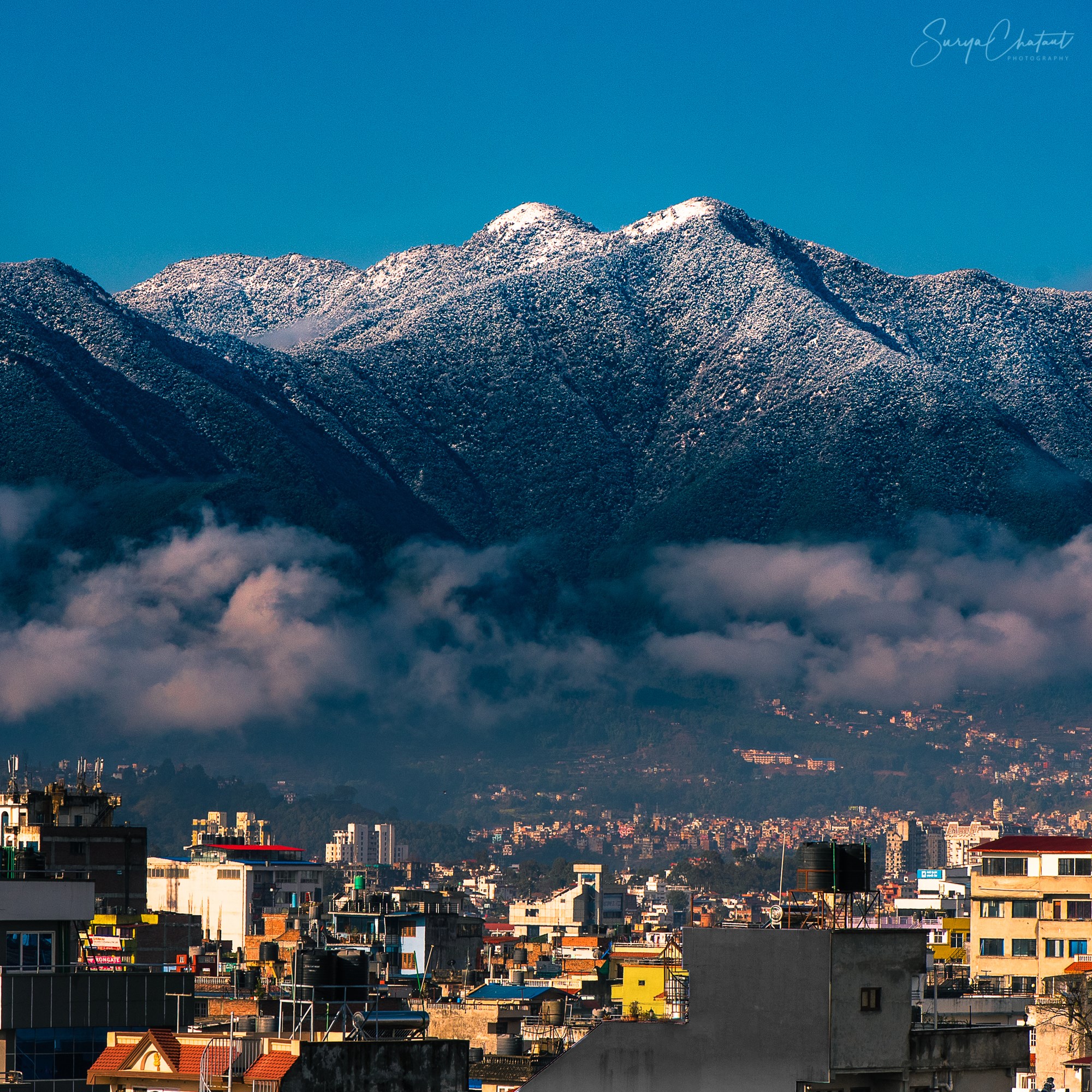 Panoramic View

The photo below was taken by Narendra Shrestha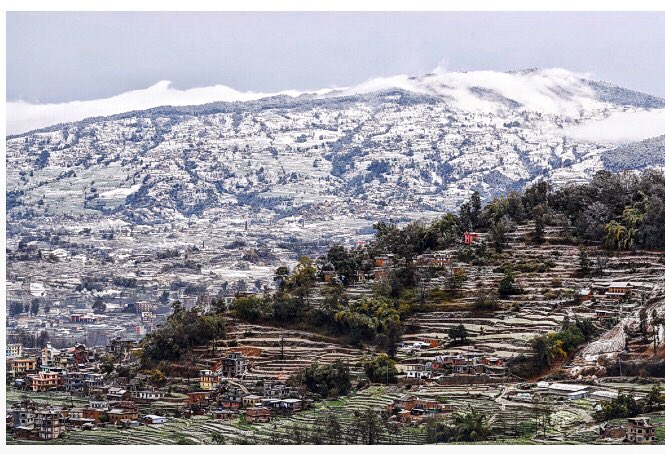 View this post on Instagram
Snowfall in Dattatreya temple, Bhaktapur
Snowfall at Dattatreya Square in Bhaktapur

Posted by Jaya Ram Prajapati on Wednesday, February 27, 2019
Champadevi and Chadragiri hill south of Kathmandu valley.
Snowfall in Banepa