By Emile Young,
You know you've met them. Maybe you're even one of them.
With the 2018 trekking season drawing to a close, let's take a look back at the five trekkers you'll definitely meet on the trails in Nepal.
1. The Dirtbag Backpacker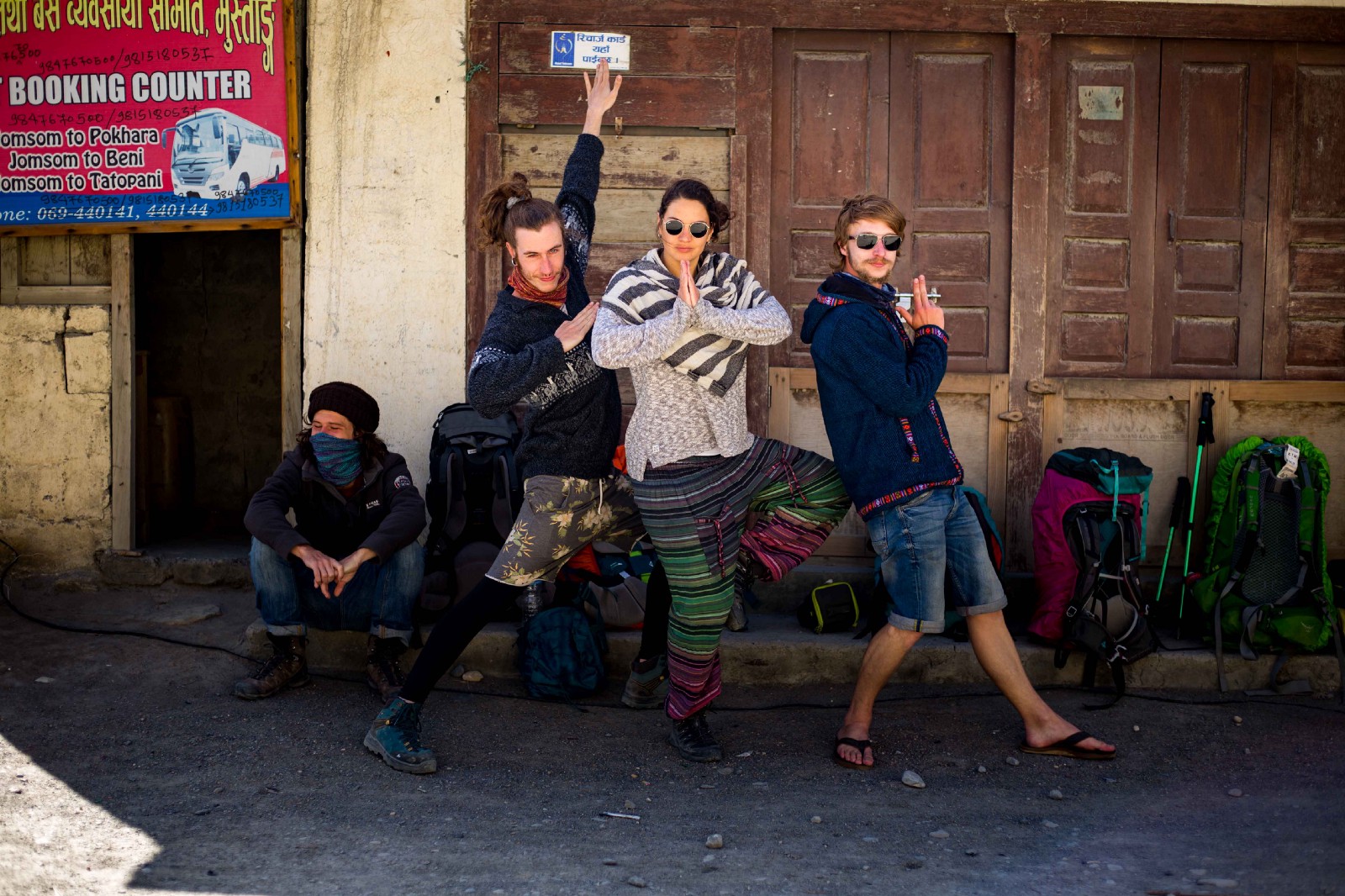 "It's just snow blindness," he said with bravado.
I cringed from the table next to him. We were two days out from Thorong La, a 5416m high altitude pass on the Annapurna Circuit and the backpacker was telling a story about how he'd walked through snow without sunglasses. Which were in his backpack, he admitted.
Meet the Backpacker. He's a bit of a dirtbag: this isn't a judge of his character — he's just probably a bit scruffy and unwashed from being on the trail for so long.
He's done the bit through Southeast Asia and caught a bus to India. And, just as his money was running out, he realized Buddha's homeland is just to the north, and Nepal was just too close to miss before returning home.
Besides, he read somewhere that you can walk the Annapurna Circuit in sneakers. So he does, in his Vans.
He's probably not the most prepared trekker — he might try to walk through knee-deep snow in jeans — and he's definitely not the richest, but his youth and bravado will carry him through the high pass.
When you meet the Backpacker, say hi and offer to share your food or beer. You'll probably hear a story or two of the close scrapes he's gotten out of and have a friend for the rest of your trek.
2. The Instagram Influencer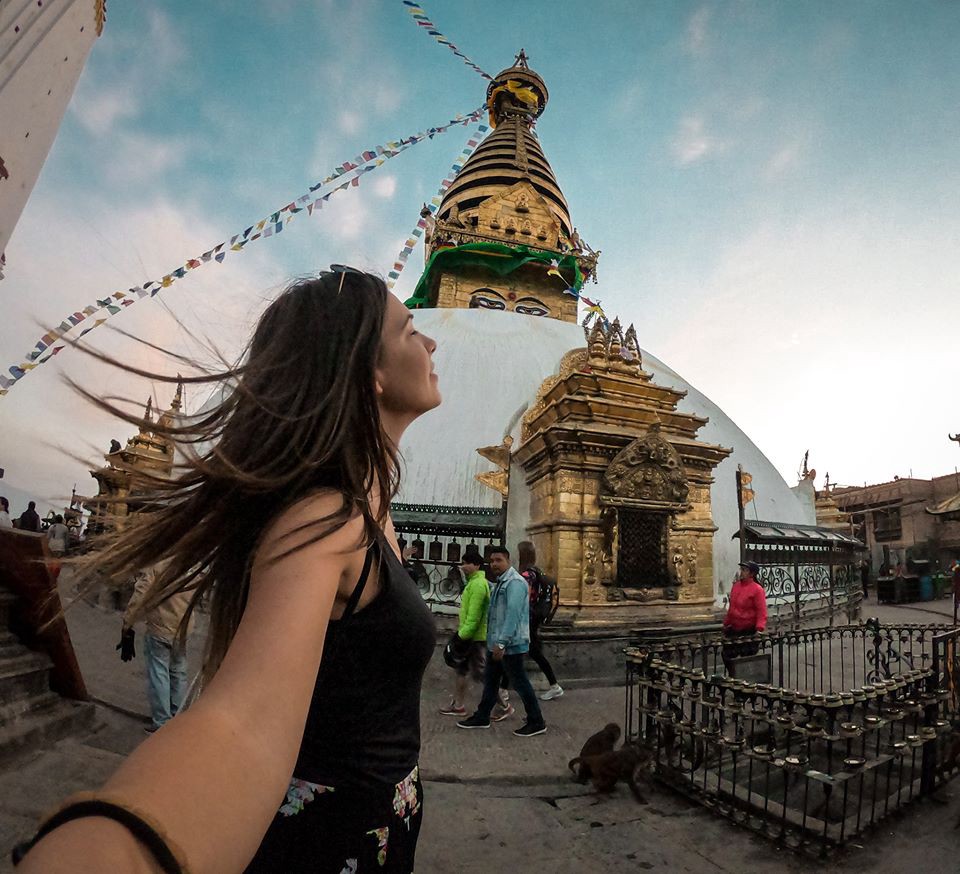 On my first trek, I only had two days of WiFi in 20 days. But, I hurried to reassure my friend, I think you'll only have two days without signal on yours.
She shrugged and said it was part of the experience. If there's signal, she'll post an update. If not, there will be months of material to milk.
Meet the Instagram Influencer. She's got more people following her than you'll probably get to know in your lifetime, and her social media says she's constantly flying from one picture-worthy location to another.
But, she's down-to-earth and friendly and tanned from last week's stop in Bali.
Don't get too attached to your walking companion though — because that mountain peeking over the horizon is the perfect backdrop for that perfect selfie. She excuses herself and sets up her DSLR. She'll catch up with you later on the trail unless the sunset is too distracting.
When you meet the Instagram Influencer, add her once you catch some signal. You'll get the best trip tips and start daydreaming about your next vacation before you've finished this one!
3. The Thru-hiker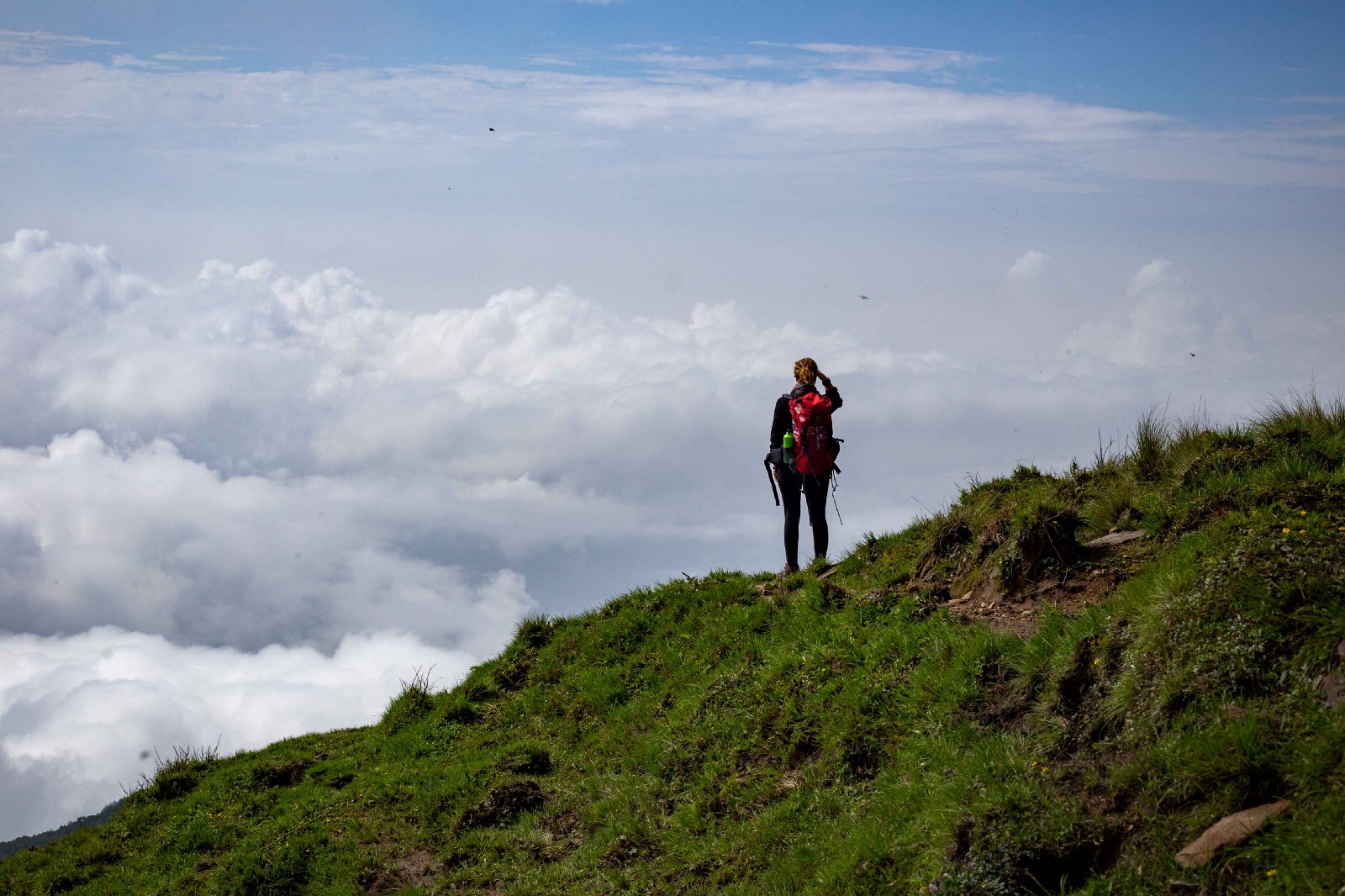 He tucked his toothbrush into the pocket of his hipbelt.
"Is that…?" I asked.
Yes, it's half a toothbrush. But he's not an ultralight hiker, he reassures me. It's just to make the toothbrush fit better into his hipbelt.
Meet the Thru-Hiker. He's hiked big mountains before and is tough as nails.
After doing this warmup in Nepal, maybe he has his eye on the Pacific Crest Trail (PCT), Appalachian Trail (AT), or the Continental Divide Trail (CDT) — three treks in the US which make the Annapurna Circuit look luxurious. True, they don't come with the same tough altitudes as the Himalayas, but there, you have to carry your food, shelter, and fuel. There's no comfortable teahouse or hot food waiting for you at the end of the day.
The Thru-Hiker knows his gear. He's got half a toothbrush and repurposed SmartWater bottles to save weight, but he makes up for this with a camping stove, fuel canisters, and a bivouac sack.
When you meet the Thru-Hiker, stay close by. He might give you crap for the extra weight of your paper map, but he'll also make you hot chocolate on his camping stove when you're too sick to eat more dal bhat.
4. The Honorary Local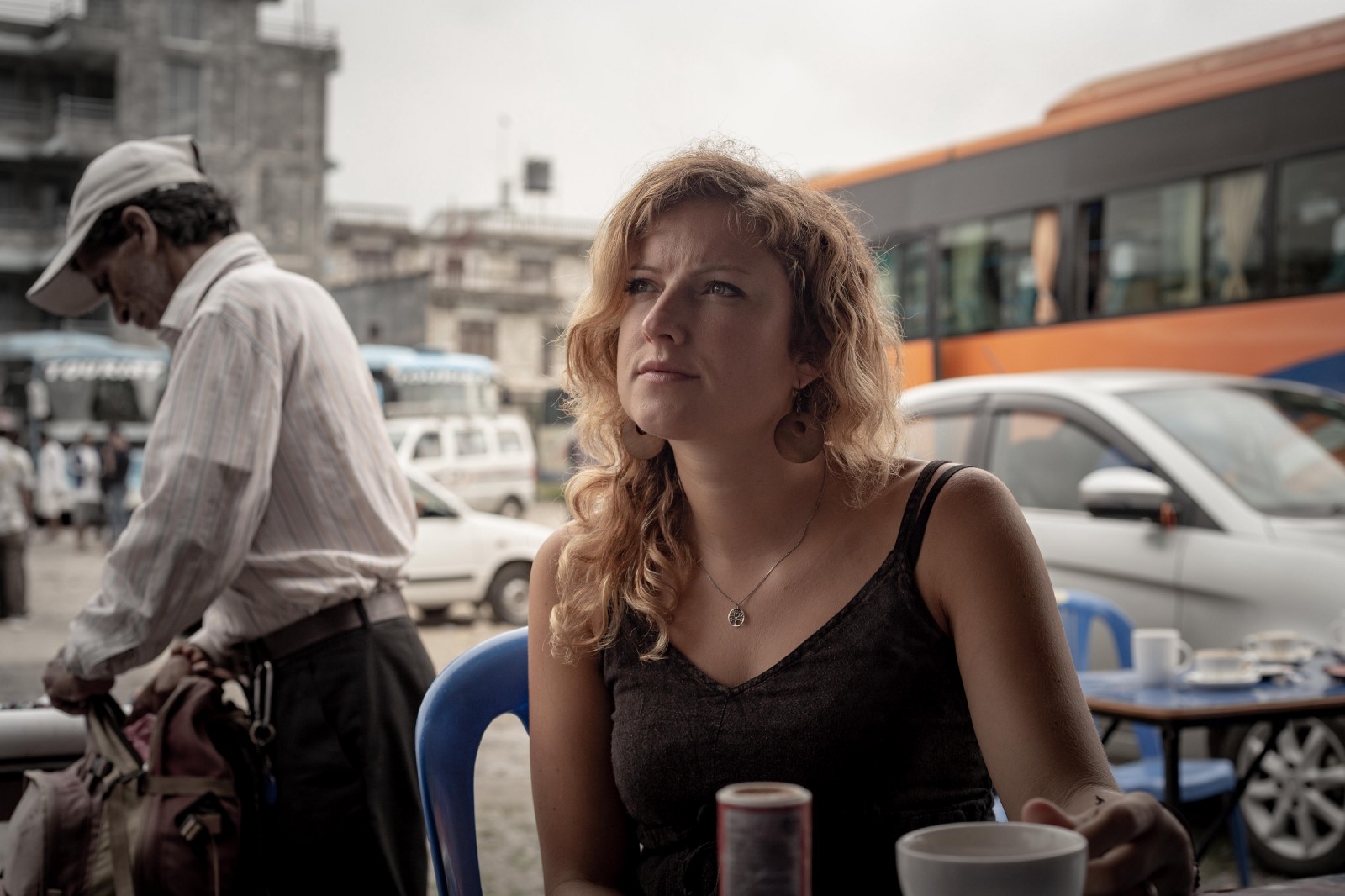 "The first time I hiked the Annapurna Circuit…"
"Wait," I cut in. "Exactly how many times have you hiked the Annapurna Circuit?"
Three times, she said. This is the fourth time.
Meet the Honorary Local. This is the rare unicorn of the Himalayas.
She's solo-hiked all the treks on your Nepal wish list and is practically Nepali — or so she thinks! I mean, it is her 4th time in Nepal in four years.
She's got enough Nepali to get by and sometimes the store owners in Pokhara even know her by name. She smoothly navigates through guesthouses, directions, and knows all the trail etiquette.
If you're an Adventure Rookie, stick close to the Honorary Local. She can be a bit of a lone wolf, but she might just help a newbie out.
5. The Adventure Rookie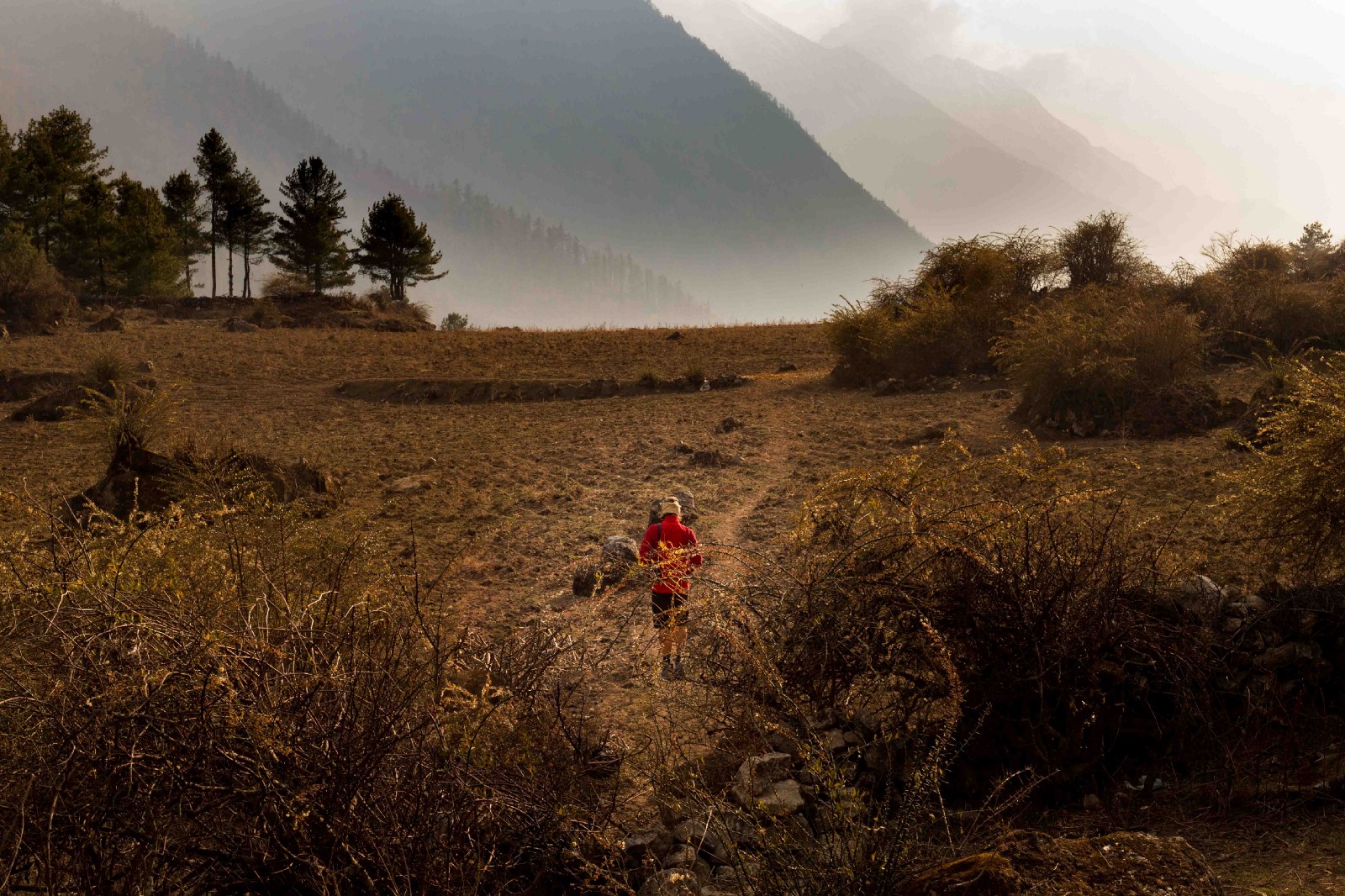 "Can you help me pack? I think I brought the wrong stuff."
That was a trekking buddy I'd just met. The day after, we were heading out from Kathmandu to start the Manaslu Circuit. There was a slight look of panic on his face.
Okay, truth be told, we're all a bit out of our comfort zones while trekking in Nepal. Nothing can ever truly prepare you for the experience.
Meet the Adventure Rookie. He has a whole lot of heart but not a whole lot of experience. While the Dirtbag Backpacker's all about taking things as they come, the Adventure Rookie does not share his sense of bravado. In fact, the Rookie is worried. Really worried.
He finally got a few weeks off from that demanding desk job and wants to have an adventure. He's been training for a year, but he's never actually hiked.
The first day is rough. He thinks about turning back. But he's in this for the adventure, he's not going to throw in the towel now.
If you meet the Adventure Rookie, give him a kind word. We were all there at some point. And soon enough, he's going to get his trail legs. That's actually the best part about walking with an Adventure Rookie: you get to see someone slowly realize he's got this. He's going to make it.
---
And that's it! I don't know about you, but I'm definitely some blend of all these trekkers — mostly the Adventure Rookie and maybe a bit of the over-prepared thru-hiker because I obsess about gear.
---
Emile is a part-time writer and photographer currently pursuing an MA in Migration Studies in Copenhagen. She is an avid rock climber and adventurer with a passion for connecting people and learning about different cultures. Check out her website or find her on Medium.