Population Health and Environment Project concluded today amongst a closing workshop today.
Press Release,
Kathmandu, Nepal – A project closing workshop on Population Health and Environment jointly organized by Family Planning Association of Nepal (FPAN) and WWF Nepal concluded successfully today.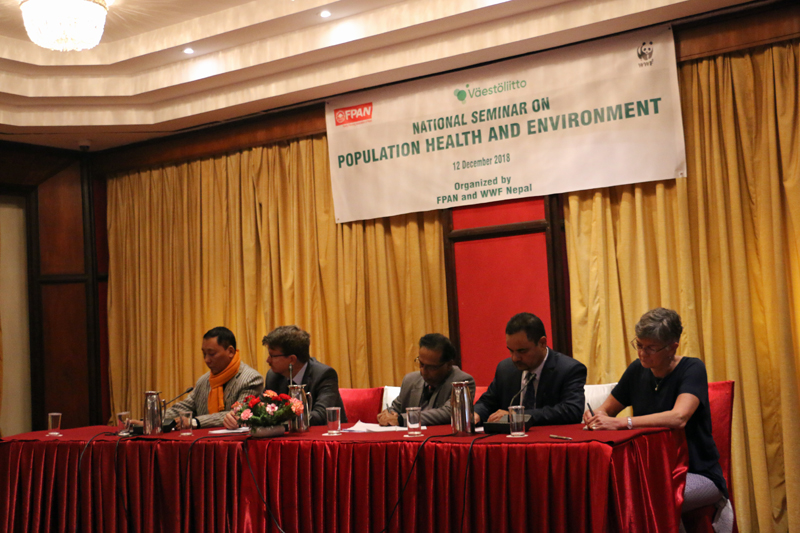 WWF Nepal, WWF Finland, The Family Federation of Finland (Väestöliitto) and Family Planning Association of Nepal (FPAN), together started a multisector PHE (population, health and environment) project in 2011. Along with the objective of natural resource conservation, the project aimed to contribute to health (sexual and reproductive), education (PHE) and livelihood improvement of the conservation communities residing in Terai Arc Landscape (TAL). 
In his address, the Finnish Ambassador to Nepal, Mr. Pertti Anttinen said, 'this kind of cross-breeding approach among helps break the silos in development work among Civil Society Organizations.'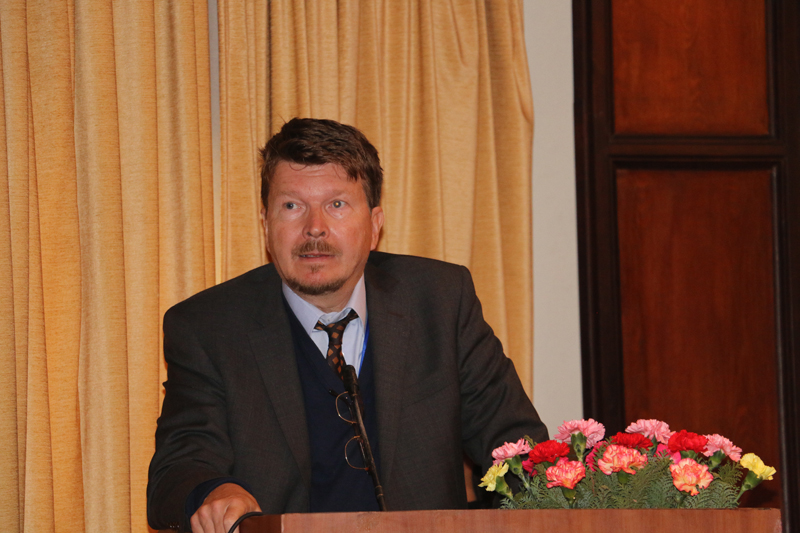 Population growth coupled with widespread poverty in TAL has led to increased dependency on forests, which has resulted in the degradation of natural resources. However, through various interventions, the five-year project successfully contributed to giving communities an access to SRH services, while creating awareness about sexual and reproductive health rights among the community members and also controlling rapid population growth in Terai Arc Landscape. Awareness and capacity building of young people were the key achievements of the project which has contributed to the larger goal of wildlife conservation in Nepal through controlled illegal wildlife crime and restoration of degraded forest in community based natural resource management regime. Overall, the project was able to create a positive impact in strengthening the local institutions while ensuring the sustainability of the project in the long-run.
The objective of the session was to share the key learnings and experiences of combining environmental conservation with sexual and reproductive health education, and services, based on the partnership between WWF Nepal, Family Planning Association of Nepal, community-based organizations and youth.
'The successful completion of the project which has generated some significant results and impact could serve as an encouragement to other stakeholders to replicate a similar approach,' stated KP Bista, Director General, FPAN.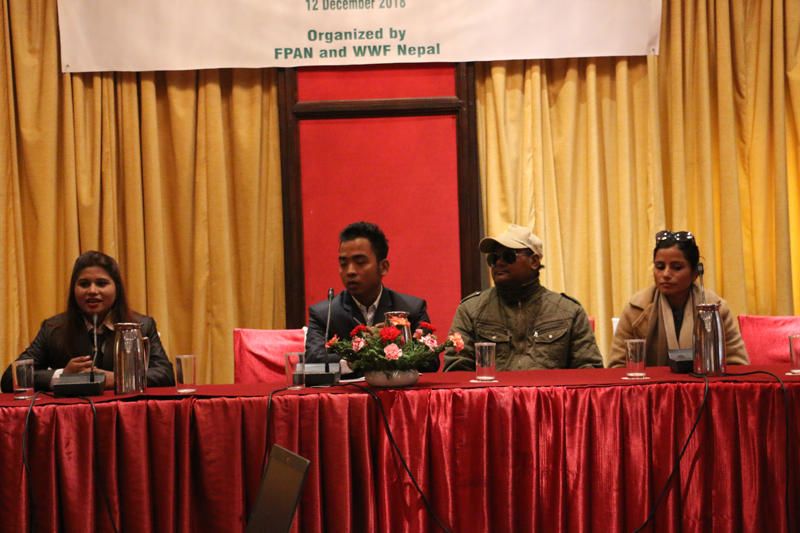 The experience sharing seminar saw the participation of representatives from various Civil Society Organizations working in health and conservation sector, community based organizations, local youth, media personnel among others.
 Project beneficiary, Simon Mahato, a youth volunteer who is currently working as a Community Based Anti-Poaching Unit (CBAPU) member said, "It would not have been possible to achieve nine years of zero-poaching of rhinos in Amaltari Buffer Zone Area, had it not been for the PHE Project support to mobilize local youth. Additionally, the youth were encouraged to engage in near-by forest restoration through Multi-Purpose Resource Center (MPRC) which gave people like me the access to SRH services, information and technology.
About WWF
WWF is the world's leading conservation organization, working in 100 countries for nearly half a century. With the support of almost 5 million members worldwide, WWF is dedicated to delivering science-based solutions to preserve the diversity and abundance of life on Earth, halt the degradation of the environment and combat climate change. WWF has been active in Nepal since the 1960s and remains committed to the vital work being done in the region to save its unique and irreplaceable biodiversity.
Learn more at www.wwfnepal.org