10 years after Nepal was declared a Federal Republic, the public will now be able to view the Royal Crown, scepter, and sword used by Shah dynasty kings at Narayanhiti Museum in Kathmandu.
Even though the Shah dynasty ruled Nepal for 240 years, "the tradition of the kings wearing the crown started in Nepal since the time of King Rajendra Bikram Shah." (The Himalayan Times)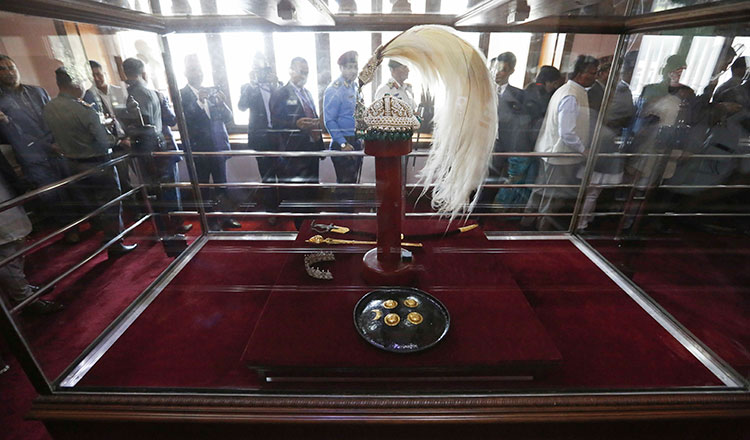 Nepali Prime Minister, KP Sharma Oli, unveiled the royal crown scepter, tiara, sword and other regalia.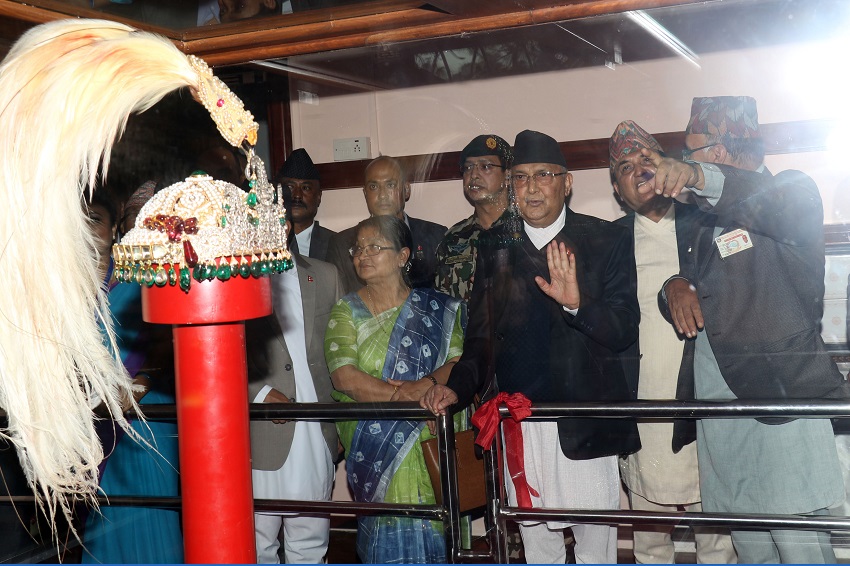 According the government, the crown consists of 730 pieces of diamonds, over 2,000 pearls, precious rubies and other gems and stones.
As reported by the Himalayan Times, "Culture expert, Satya Mohan Joshi informed that the plumes used in the crown of Nepali kings used the plumes of the bird of paradise found in Australia."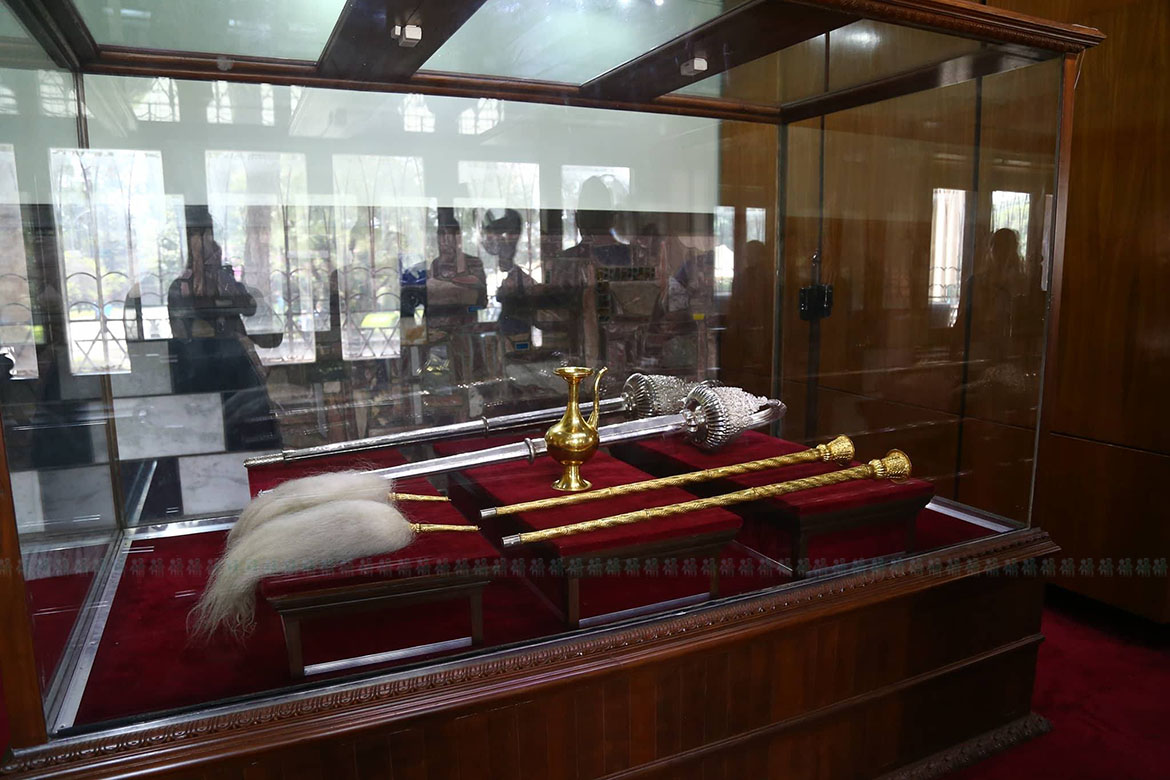 The last King to wear the crown was Gyanendra Bir Bikram Shah.  Monarchy was abolished in Nepal in 2008.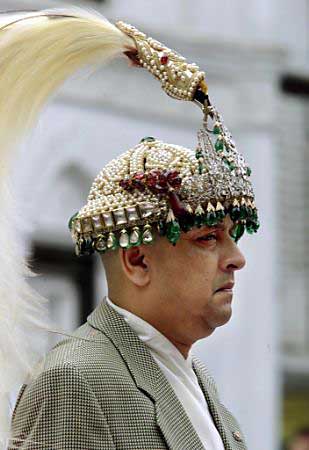 First time after #Nepal became a Federal Republic, Royal Crown, scepter and sword used by former Kings placed for public display. Nepal's Prime Minister K P Sharma Oli inaugurated the exhibition at Narayanhiti museum in #Kathmandu pic.twitter.com/Uhs1HIJ0jg

— AIRnDDNewsNepal (@AIRnDDSpCorresp) October 15, 2018