Photo Courtesy of SKS Photography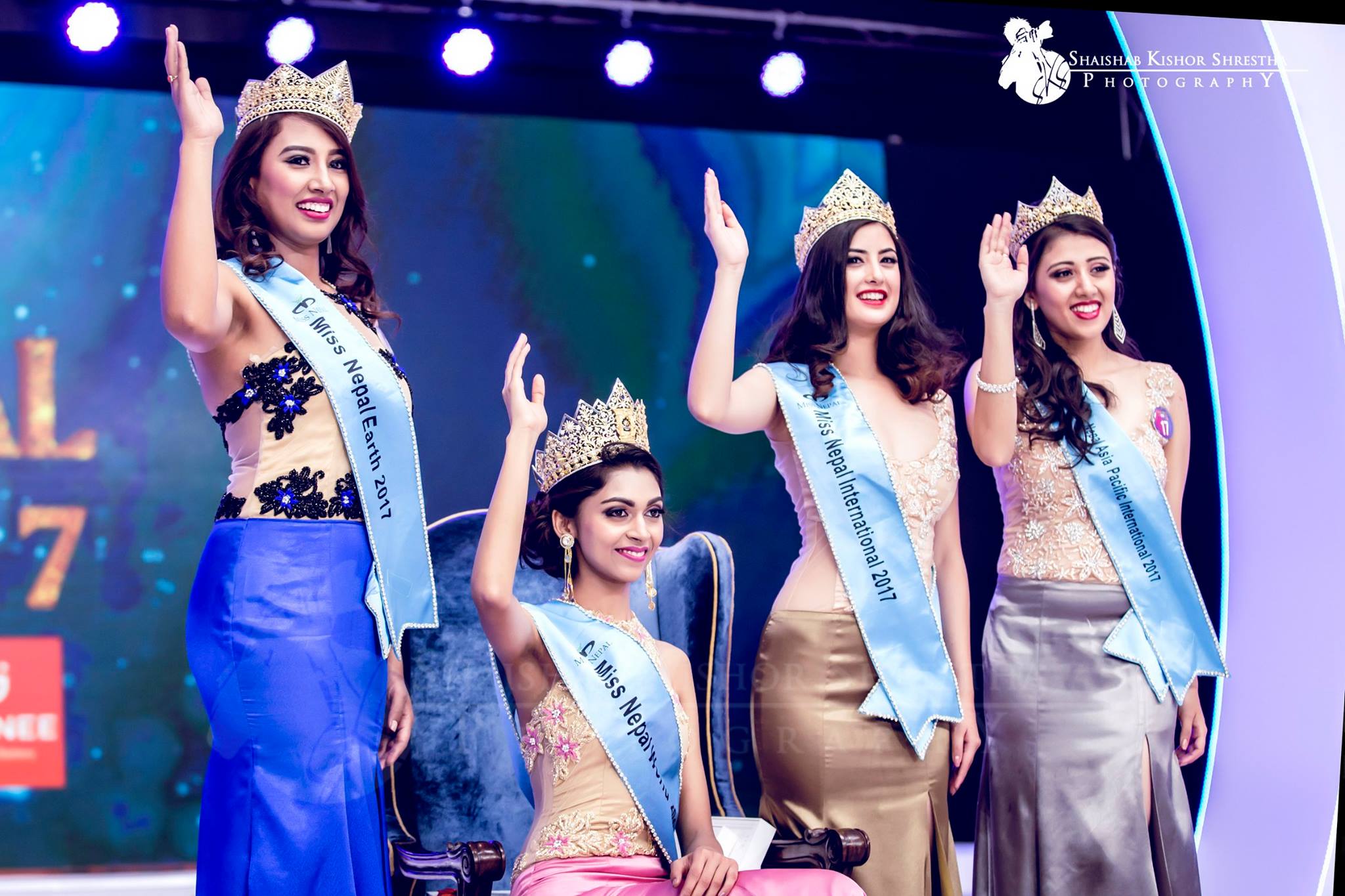 22nd edition of "The Hidden Treasures Miss Nepal 2017" was held on June 2nd, 2017 at Hotel Annapurna in Kathmandu.  Niti Shah was the favorite contestant of many, but 20 year old Nikita Chandak from Urlabari, Morang won the title of Miss Nepal 2017.   Rojina Shrestha won the title of Miss Nepal Earth 2017 and Niti Shah as the Miss Nepal International 2017.   New Title for "Miss Nepal Asia Pacific 2017" was awarded to Sahara Basnet.  Former Miss Nepal Ruby Rana Shah (1994), and Subin Limbu (2012) were among the judges for 19 contestants.
Crowning of Miss Nepal 2017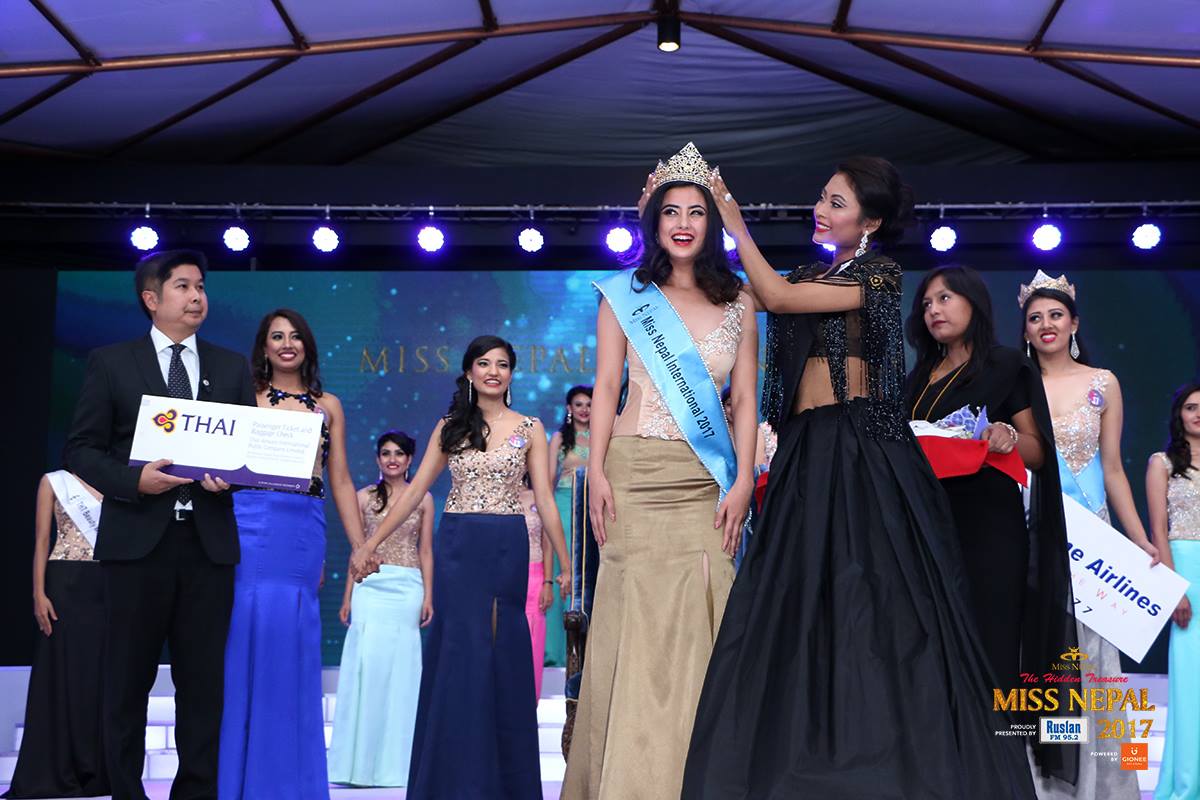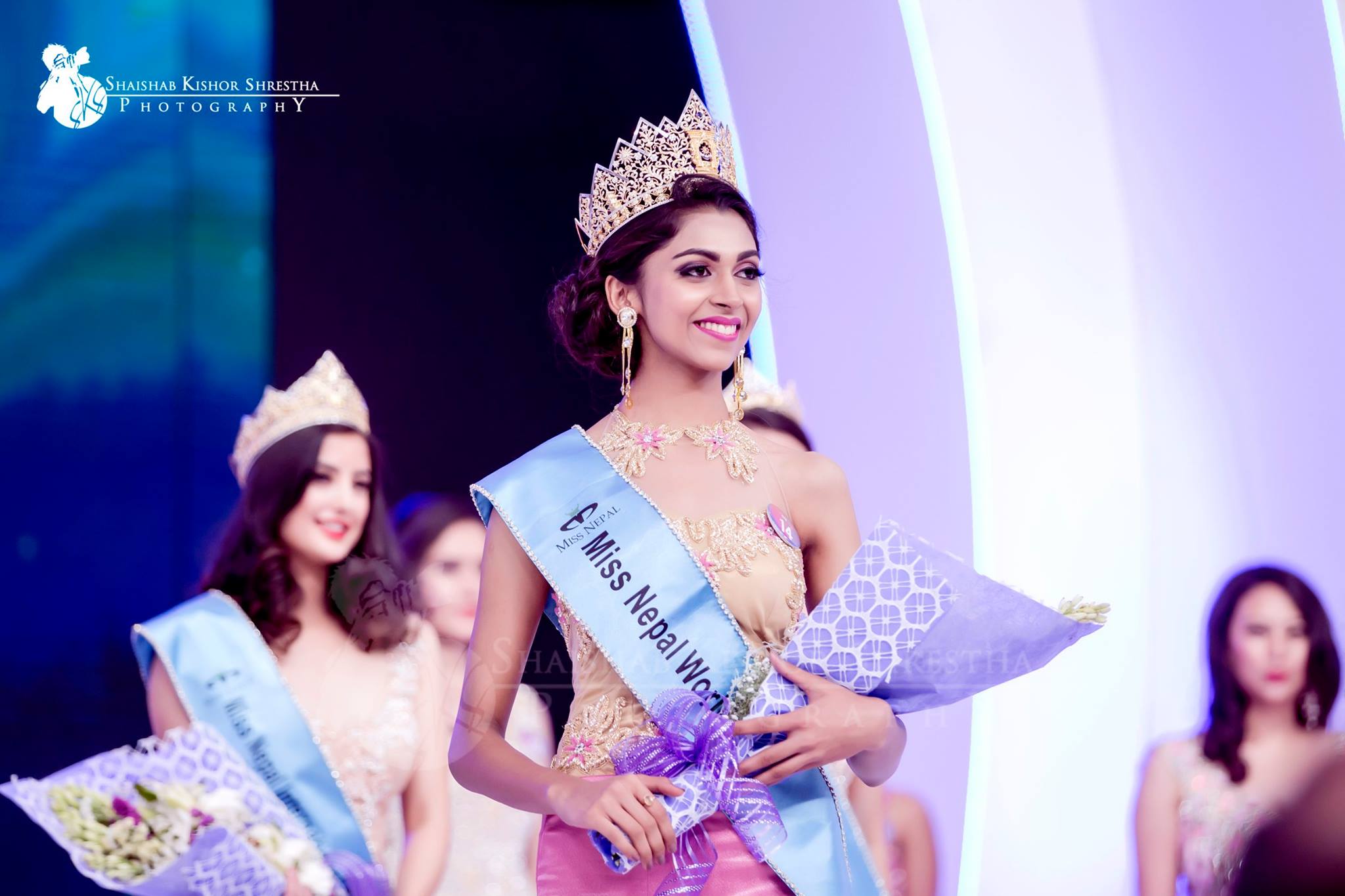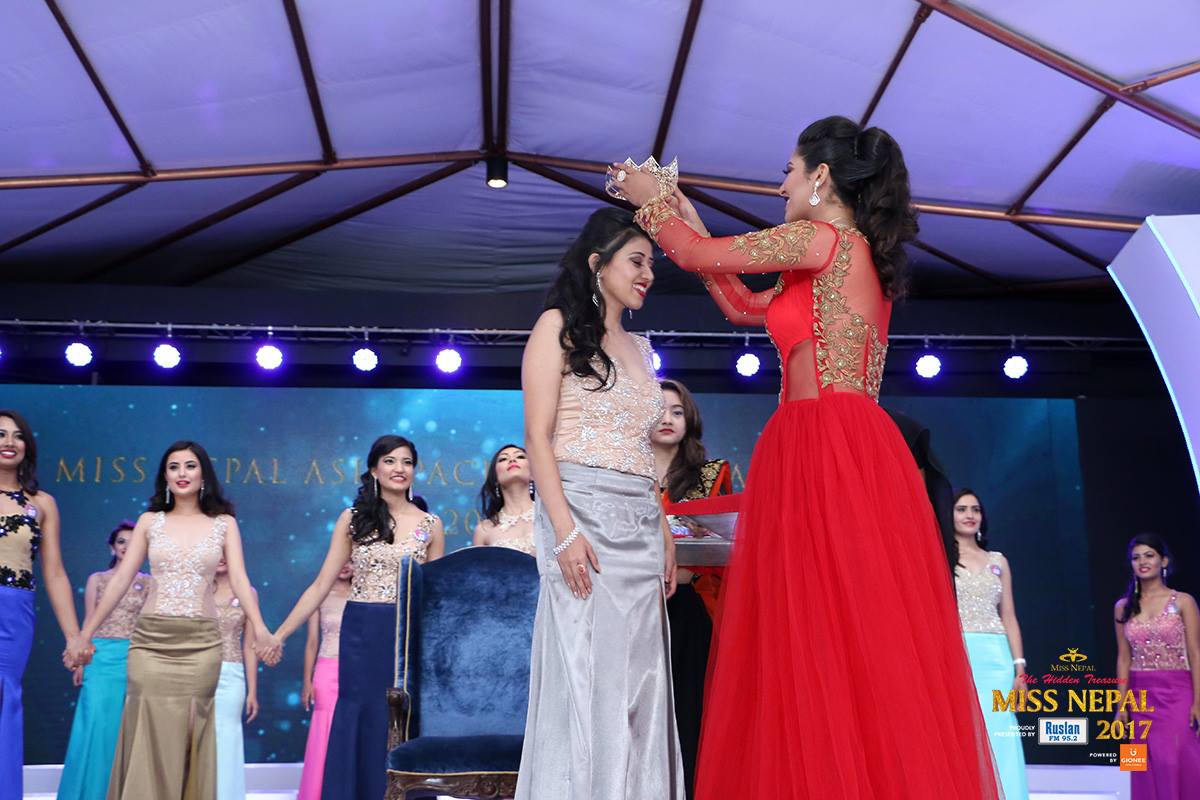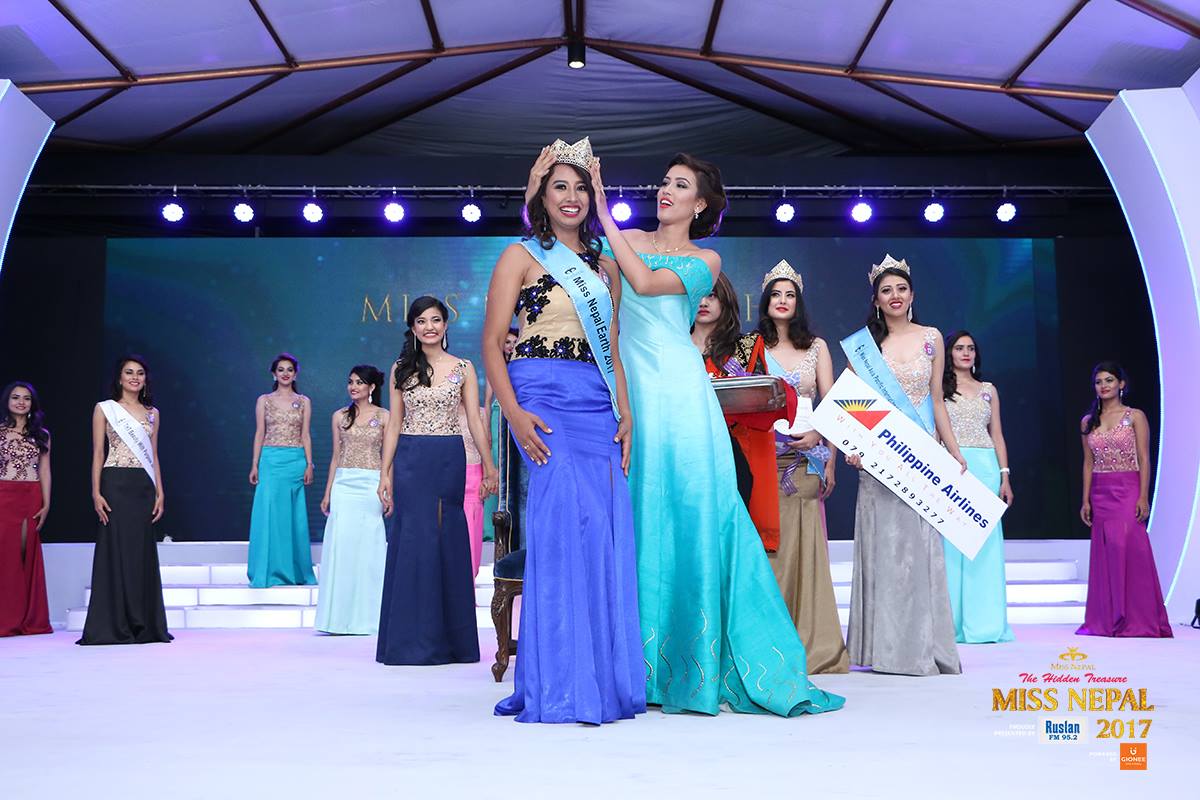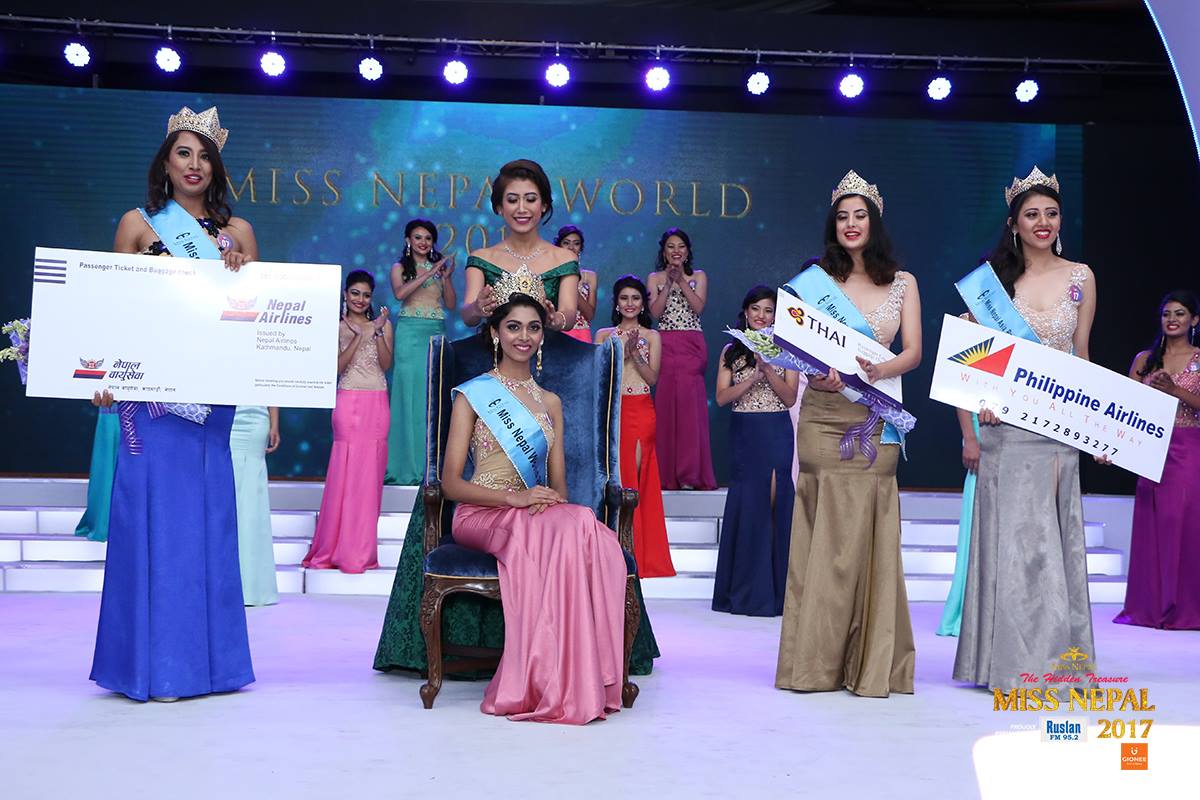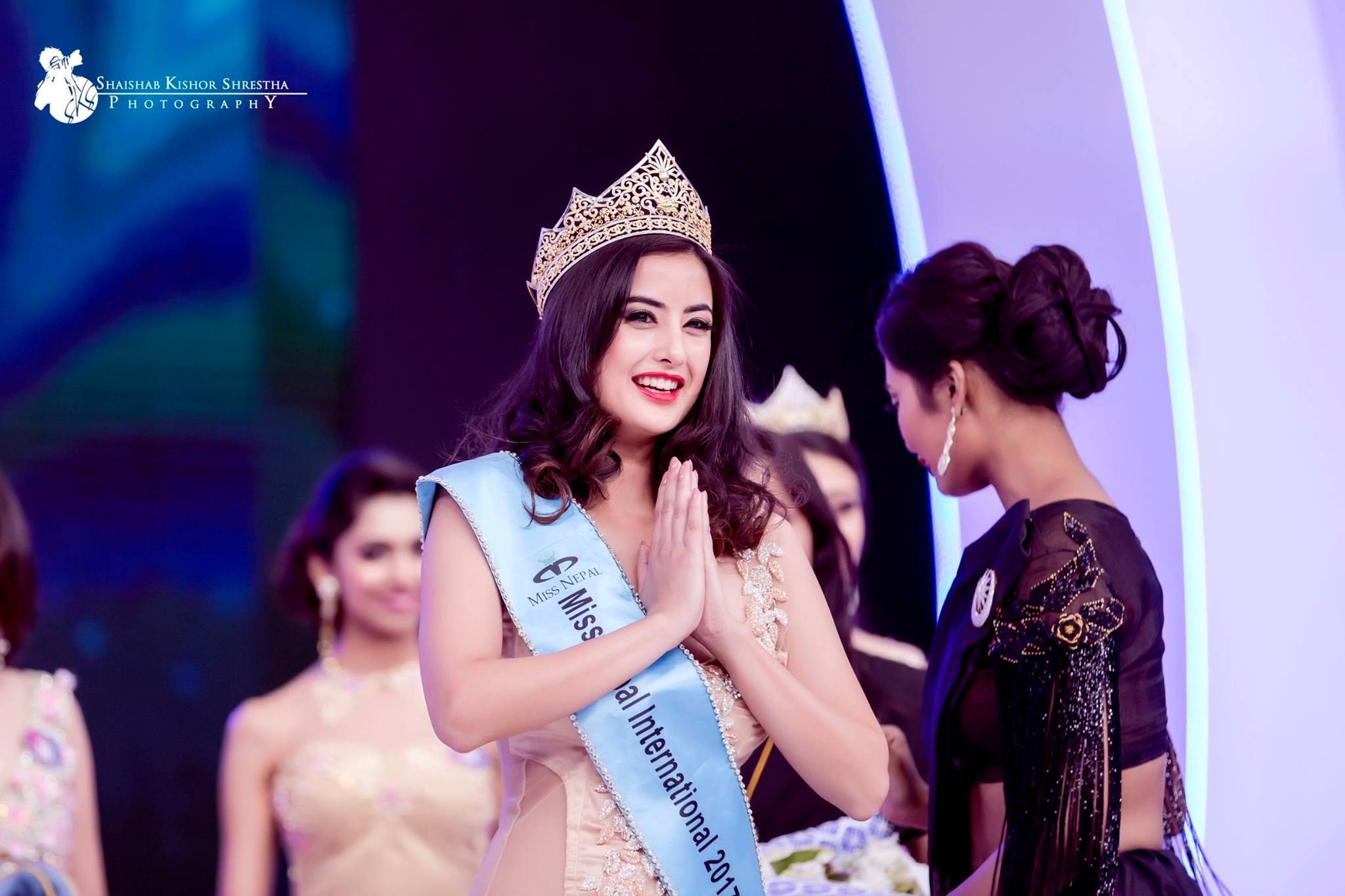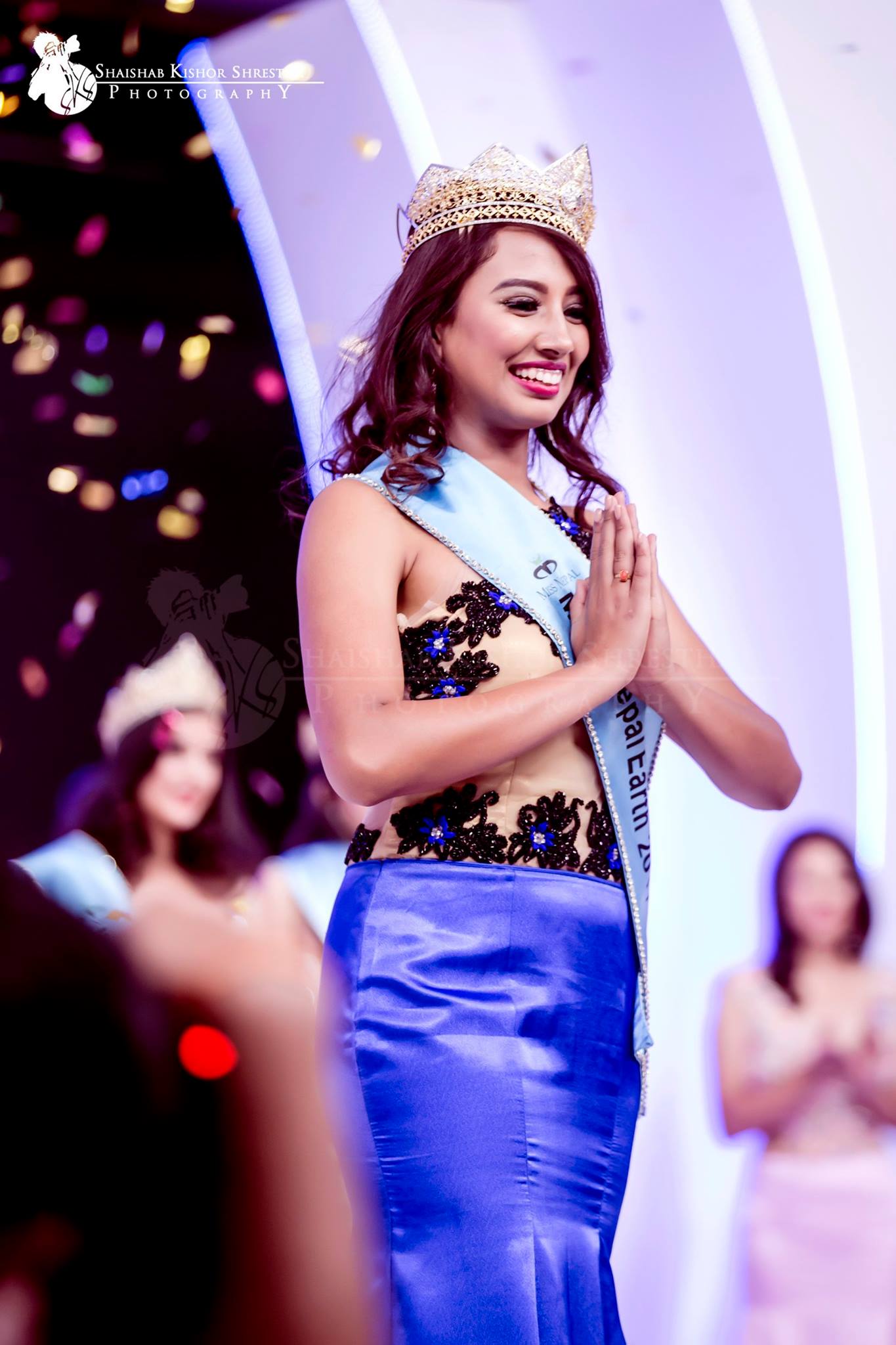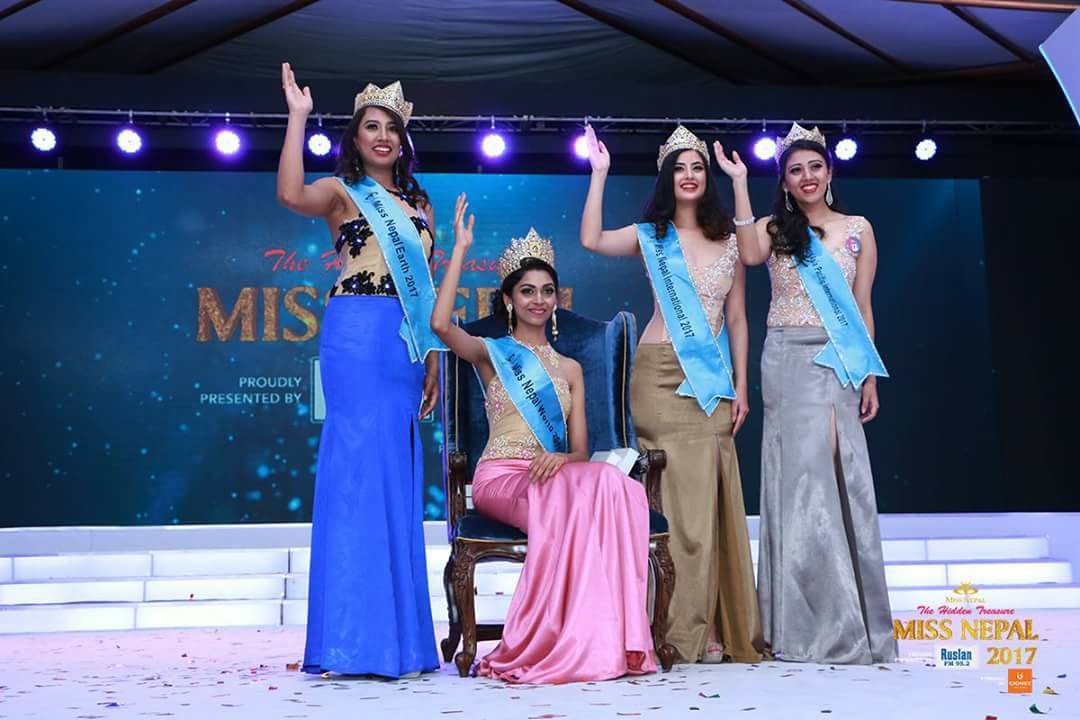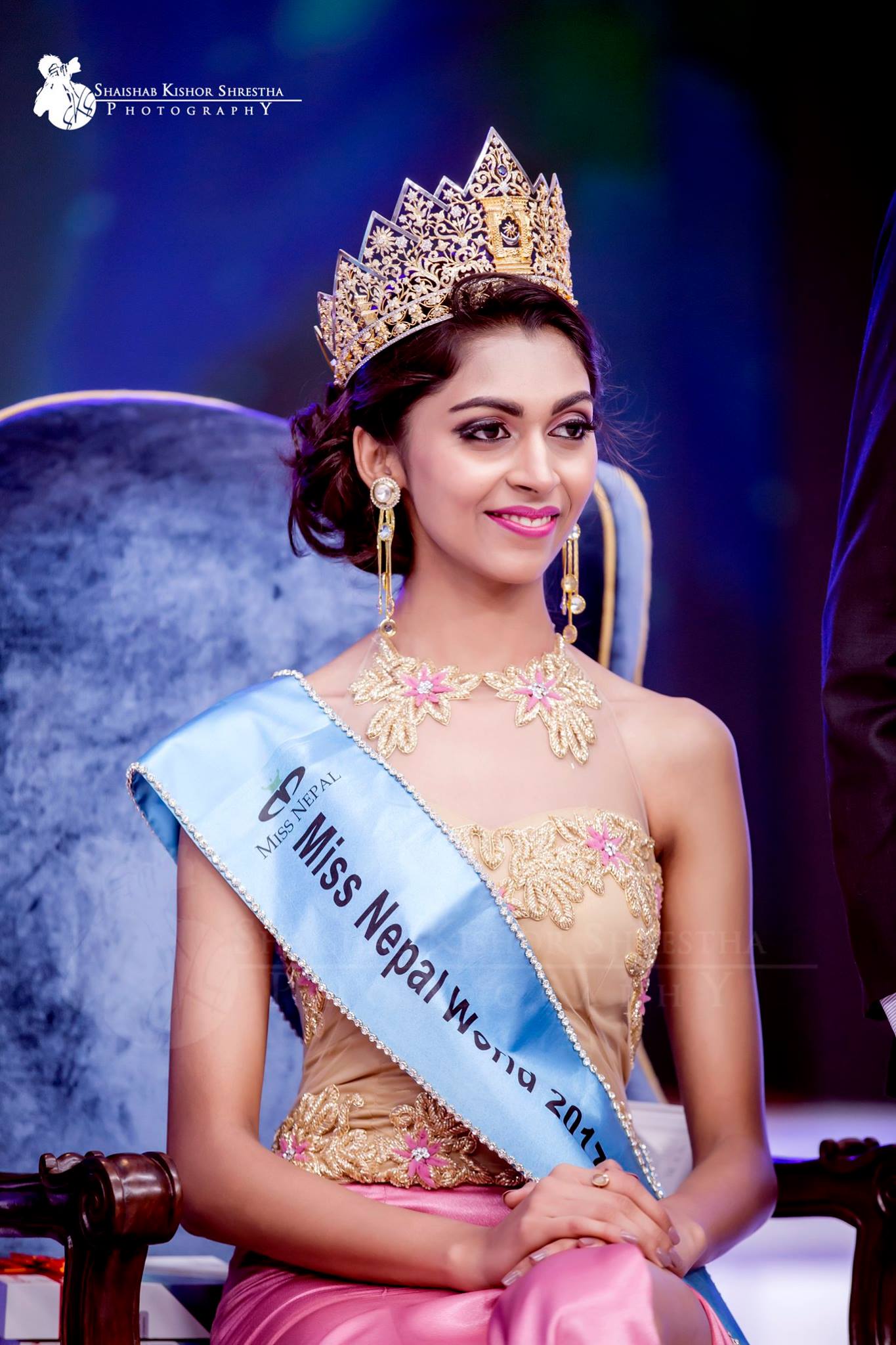 Full Coverage of Miss Nepal 2017
Little Introduction of Nikita
Full results of Miss Nepal p2017 below.
 Berger Miss Talent 2017 – Miss Narmata Gurung
The Kathmandu Post Miss Intellectual – Miss Sahara Basnet
Yamaha Miss Fascino – Miss Niti Shah
Hyundai Miss Friendship – Miss Rojina Shrestha
Hair N Shanti Miss Best Hair – Miss Barsha Pokharel
Creative D Studio Miss Photogenic – Miss Anusha Lamshal
Brij Cement Miss Confident 2017 – Miss Nikita Chandak
N-MAG Miss Popular Choice 2017 – Nikita Chandak
GoldStar Miss Athlete 2017 – Manzari Singh
Color Me Beautiful Miss Best Complexion 2017 – Niti Shah
The Hidden Treasure Beauty with Purpose 2017 – Dristi Katwal
Top 7 Finalists
07 Rojina Shrestha
10 Rakchya Karki
17 Sahara Basnet
11 Niti Shah
13 Manzari Singh
06 Rojina Shrestha
14 Nikita Chandak
Semi Finalists (Top 14)
Rinku Bajracharya, Rojina Shrestha, Urusha Adhikari,Barsha Pokharel, Nikita Chandak, Rakchya Karki, Priyanka Khadka, Anusha Lamshal, Rojina Shrestha, Aashina Baral, Manzari Singh, Sahara Basnet, Narmata Gurung, Niti Shah.
Check out the videos from Miss Nepal 2016 below