Talk about being at the right place at the right time, but vice versa, there are times when people are at the wrong place at the wrong time. For instance, what if you were choosing a project inspired by your teacher and decide to climb Mount Everest, or your family dissuades you but you are hell bent on summiting the Everest for the thrills? Great way to challenge yourself, right? Then, suddenly it is the 25th April and Nepal finds the biggest earthquake hit the country in quite a while, and there is just devastation all around. The worst place probably is to be climbing Everest, fighting to breathe while avalanche is tumbling towards you. 
That is the story of the Netflix 3-part series that was released on October 6, 2022. 
Everyone in Nepal at that time has a story to tell. But can you compare your stories to the people in that series? It is worth understanding their ordeal and maybe prepare for the future calamities? Since Nepal has not experienced any war for centuries, this could give us an idea why we should not be hungering for one. It felt like a bomb went off, says one person. Unprepared, nightmare, unimaginable. These are the words people felt about the impact of the incident. The toughest decision one has to face when making a life or death decision at any phase or time of life. Now, imagine having to do that when you are at Everest where even natural breathing is a challenge.
Click here to watch Aftershock: Everest & The Nepal Earthquake on Netflix
The series puts a great highlight on the most memorable calamity we have experienced, and brought the whole country together. We can learn and the best part of learning is to be prepared. A series like this is priceless in rekindling that feeling.
So how did this project come about? In fact, the original idea was conceived by director Olly Lambert, and UK-based production company called RAW hired Pooja Pant to be a co-producer, Pooja told Nepalisite.
Pooja is a Nepali filmmaker, working also as a video journalist and the correspondent for Channel News Asia. She runs a film company called Final Take Films, and is also the founder director of Voices of Women Media. For her it was a natural proposal that fit into her work and got involved in the project and now has tasted her fruit with its airing.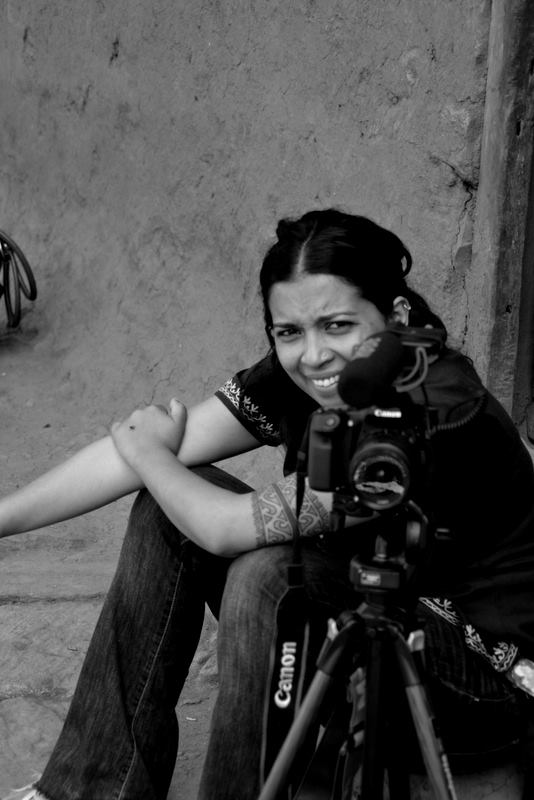 Here are some photos from private screening of "Aftershock: Everest and The Earthquake" in Kathmandu. All photos were provided by Pooja Pant.
The writer is a graduate of Arizona State University in Political Science. He is working as a social activist and motivational speaker for students across Nepal since 2007.
The views and opinions expressed in this article are those of the author and do not necessarily reflect the official policy or position of Nepalisite.