Nepal has now surpassed India in per capita daily new confirmed cases. A month ago on April 10, 2021, India's per capita rate of new confirmed cases was 10-times higher than Nepal. The country surpassing India's infection rate in a matter of 4-weeks is an indication of a faster rate of spread of the virus in Nepal than India.
It should be noted that the reported cases are an underestimate of the actual cases in both countries due to limited testing. Comparison of infection rate in two countries can be problematic, if the testing rates are differential.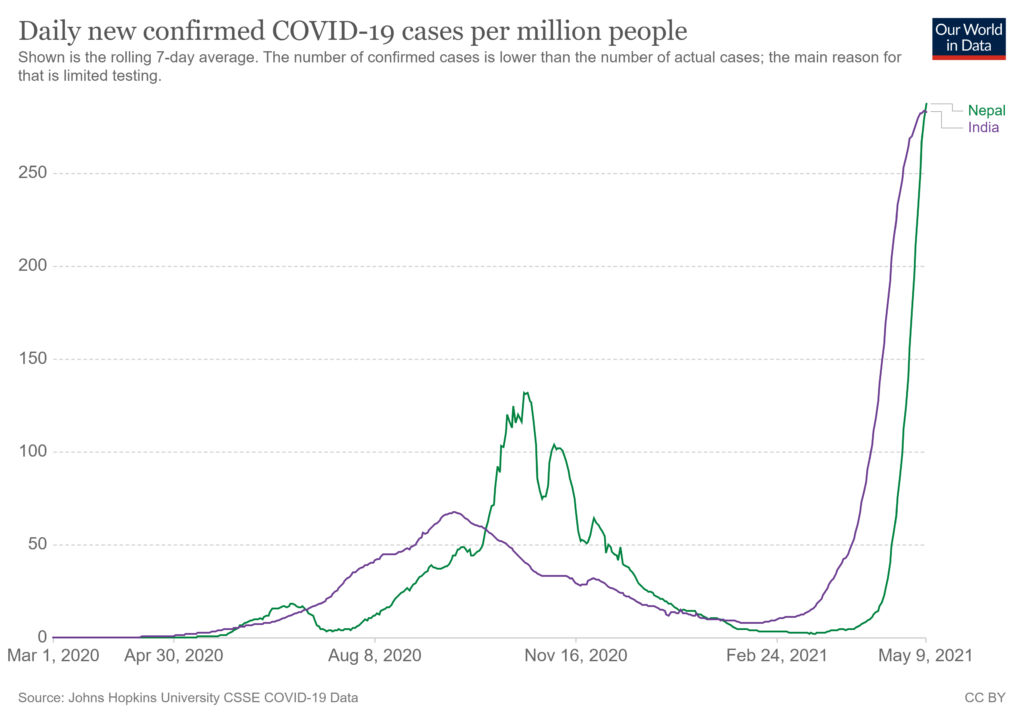 Nevertheless, these figures provide a glimpse of the dire situation in Nepal. The country's COVID-19 trajectory is far from slowing down.
Read:Second Wave of COVID-19 Outbreak in Nepal—Following India's Grim Trajectory
Mitigation measures have to be implemented immediately to stem the tide of new infections.
COVID-19 cases that likely could be managed with supportive care are turning deadly in Nepal because of the lack of basic health infrastructure.
Check out this article at The Guardian – "A hopeless situation': oxygen shortage fuels Nepal's Covid crisis "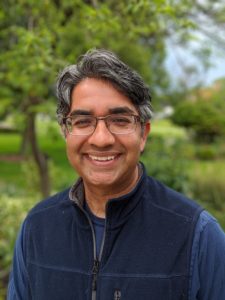 Madhav P. Bhatta is a Professor of Epidemiology and Global Health at Kent State University College of Public Health. He received his Bachelor's degree from the University of Pennsylvania and Masters of Public Health (Epidemiology and International Health) and PhD (Epidemiology) from the University of Alabama at Birmingham. He was born and raised in Nepal.
https://www.facebook.com/madhav.bhatta.90
https://www.linkedin.com/in/madhav-bhatta-093b3314/