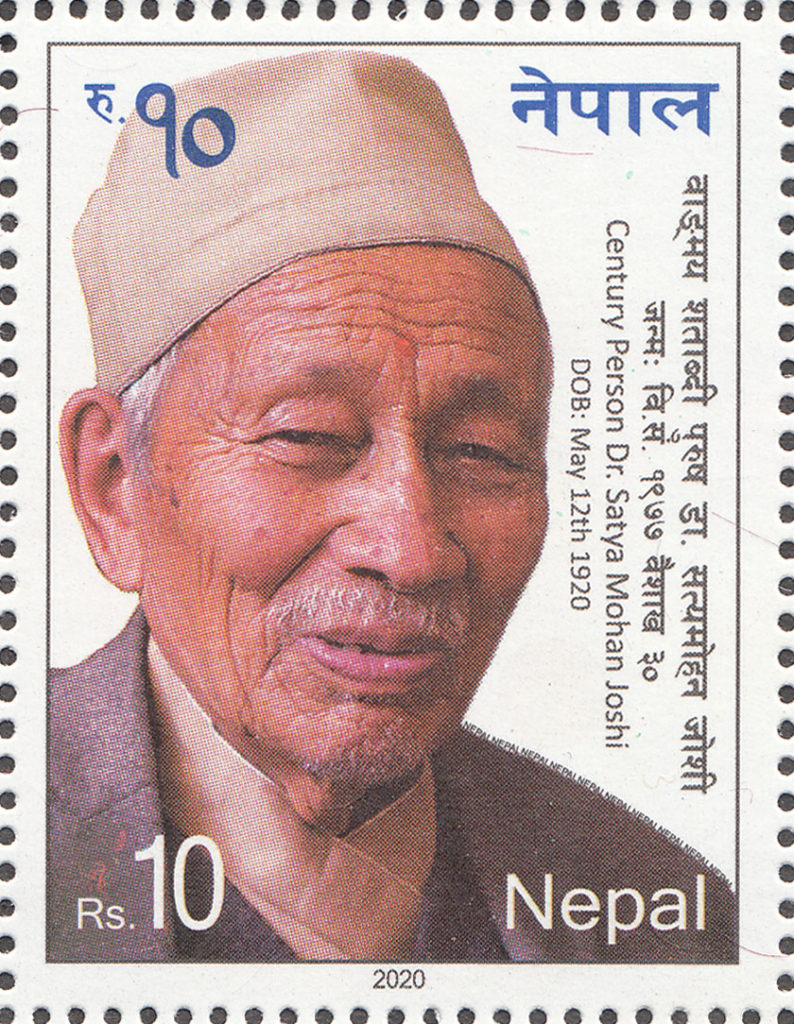 Satyamohan Joshi the renowned historian is a familiar name for most Nepalis, but few can tell his contribution and his achievements. So since he passed away at the age of 103 on October 16, 2022, a true patriot worth emulating, we should learn about his contribution to Nepali society, culture and other national aspects. He was a rare gem the like of which are few and far in between. His example might be able to inspire others to follow his noble footsteps. Here are some facts:
In its tribute to him Nepali Times labelled him "Man of the Nepali Renaissance," and brought out many of his contributions, some of which are presented below:
He was an authority on the Newa Civilisation and of the folk culture of the Karnali.

 

As a numismatist he investigated historical coins from the Licchavi, Malla and Shah era.
He was the first Nepali to visit New Zealand, about which he wrote a travelogue in which he informed Nepalese about the International Time Zone and Maori culture.
He wrote the book हाम्रो लोक संस्क्रिति (Our Folk Culture) for which he won the Madan Puraskar in 1959. He won Madan Puraskar two more times, making him the only Nepali to win the award 3 times.
Satyamohan Joshi was also instrumental in reviving the Kartik Nach dance festival, which had not been performed in 60 years.
Among his so many path-breaking feats one truly stands out. He made Arniko a household name in Nepal. When he was in China after the King Mahendra's coup in 2017 BS, he started teaching Nepali while working at Peking Broadcasting Institute. He did research on Arniko, the Malla Dynasty sculptor who had gone to China in 1260 AD. When he returned to Nepal, he established a gallery in Kirtipur to highlight his work.
Satyamohan Joshi was also the first Nepalese to visit New Zealand in 1959.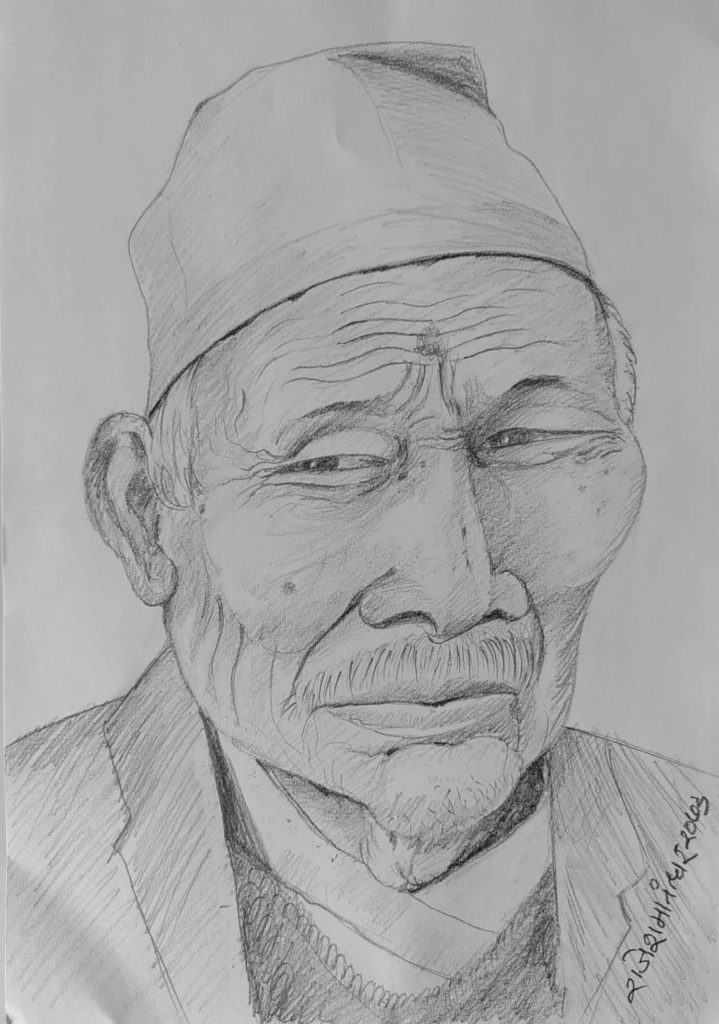 Other accomplishments listed in Wikipedia are:
The Nepal Rastra Bank issued three new coins of denominations Rs 100, Rs 1,000 and Rs 2,500 in September 2019, featuring Joshi's portrait, to commemorate his 100th birthday
On 17 November 2021, Joshi became the first person to receive Nepal's electronic passport.
Kantipur also highlights his feats: "Joshi is celebrated for his achievements in the field of literature, history, and culture with more than 60 books on music, drama, culture, and history to his name." The Kathmandu Post called him "the true giant of history."
The Lasting Gift – Available on Amazon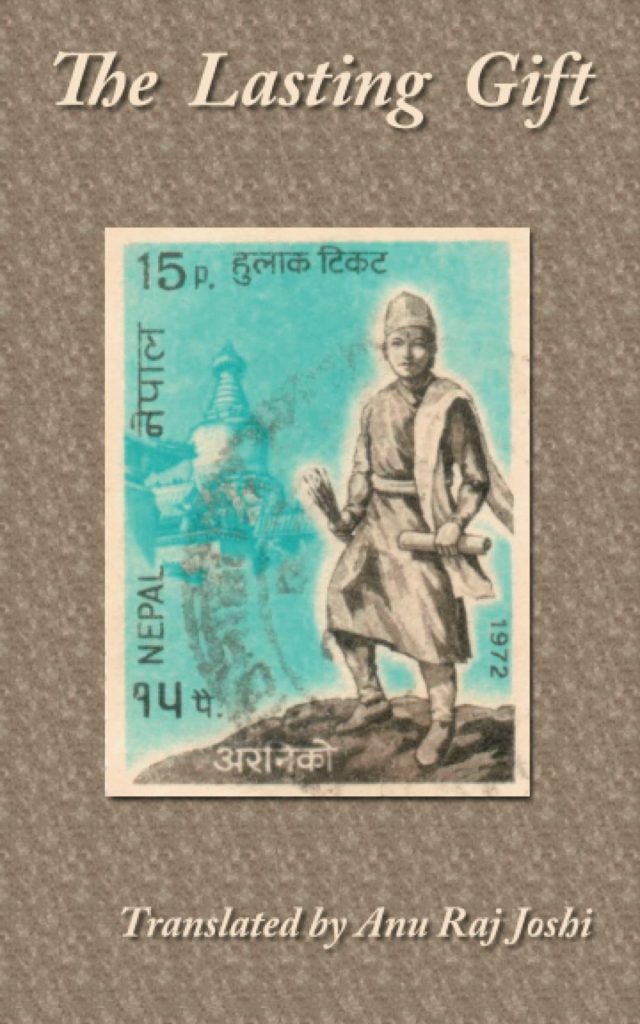 It might be a good idea to place his biography published by Book Hill Publication and authored by journalist Girish Giri in a reading requirement in college courses, as well as chapter about his life in school texts. Rare as he is, a living heritage until his demise, his memories must be kept alive and nothing could be better than to plant that seed in the young minds. 
Satyamohan Joshi was born on 12 May 1920 to Shankar Raj and Raj Kumari Joshi, in the Lalitpur district of Nepal.
Joshi died at age 102 on 16 October 2022 at KIST Hospital in Lalitpur. As per his wishes, his body was donated to a hospital for research. Prime Minister Sher Bahadur Deuba, the Mayor of Lalitpur Metropolitan City Chiri Babu Maharjan and other politicians paid their tribute. The funeral of Joshi was accompanied by state honours.
His astrological birth chart (china or janma–kundali in Nepali) was cremated, in place of his body, at Shankhamul Ghat by his sons Anu Raj Joshi and Purna Raj Joshi. The ashes were then dispersed on the Bagmati river, according to Hindu customs.
सत्यमोहन जन्मकुण्डली अन्त्येष्टीको भिडियो रेकर्ड आवश्यक परेमा यता छ।

भिडियोग्राफर: गिरीश गिरी pic.twitter.com/VgoIY9aDOx

— Girish Giri (@Birgunj) October 17, 2022
A one-day public holiday was provided on 18 October 2022, to mourn his death, by the Government of Nepal.