"Miss Little Idol 2018", Neriska Sthapit performs a KUMARI Dance.
The KUMARI dance is one of the most ancient classical dances of Nepal.  The dance is dedicated to the living goddess KUMARI of Nepal.
Kumari Jatra, which means the chariot festival of Kumari, coincides with Indra Jatra. It was started in 1756 AD during the reign of Jaya Prakash Malla.  It is when the living goddess Kumari decorated with splendid ornaments would be taken around the old Kathmandu in a chariot.  Thousands of Hindus and Buddhists devotees pay homage to her.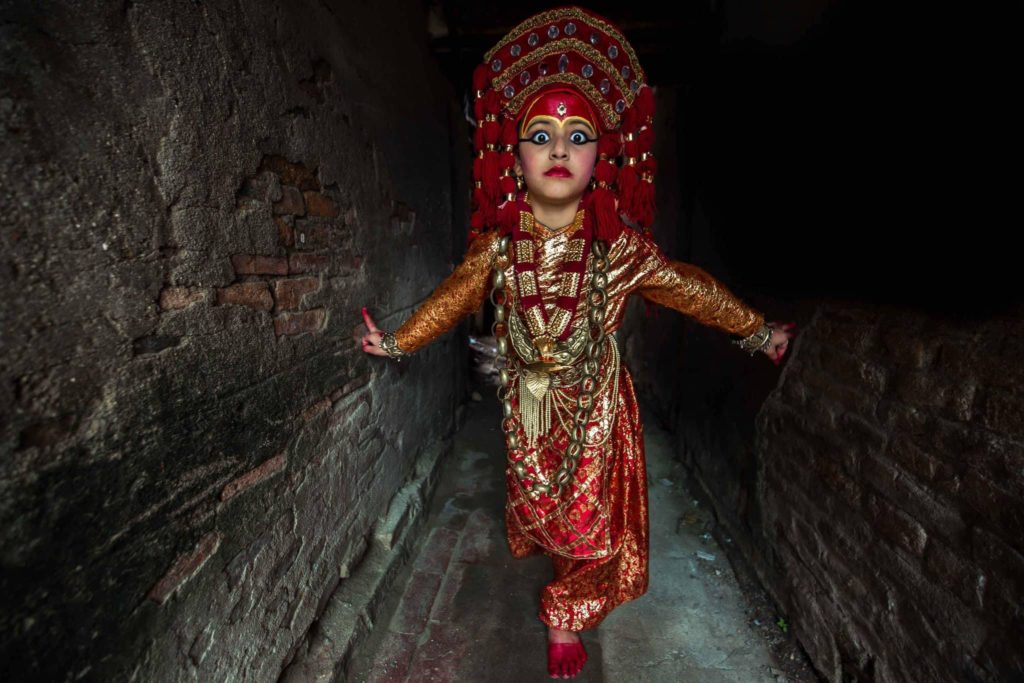 Video and photo: Rashik Maharjan (Stock Photography Nepal)
Edit: Srijana Bhatta
Logistics : Anuj Sthapit and family
Camera and lens used : Canon Mark iii with 15-30 mm lens and DJI Osmo