Nepal is ranked as the 100th happiest country in the world according to United Nations Sustainable Development Solutions Network's 2019 World Happiness Report.  However, it is also the 3rd happiest country in South Asia after Pakistan, and Bhutan.
Nepal was at 101 last year.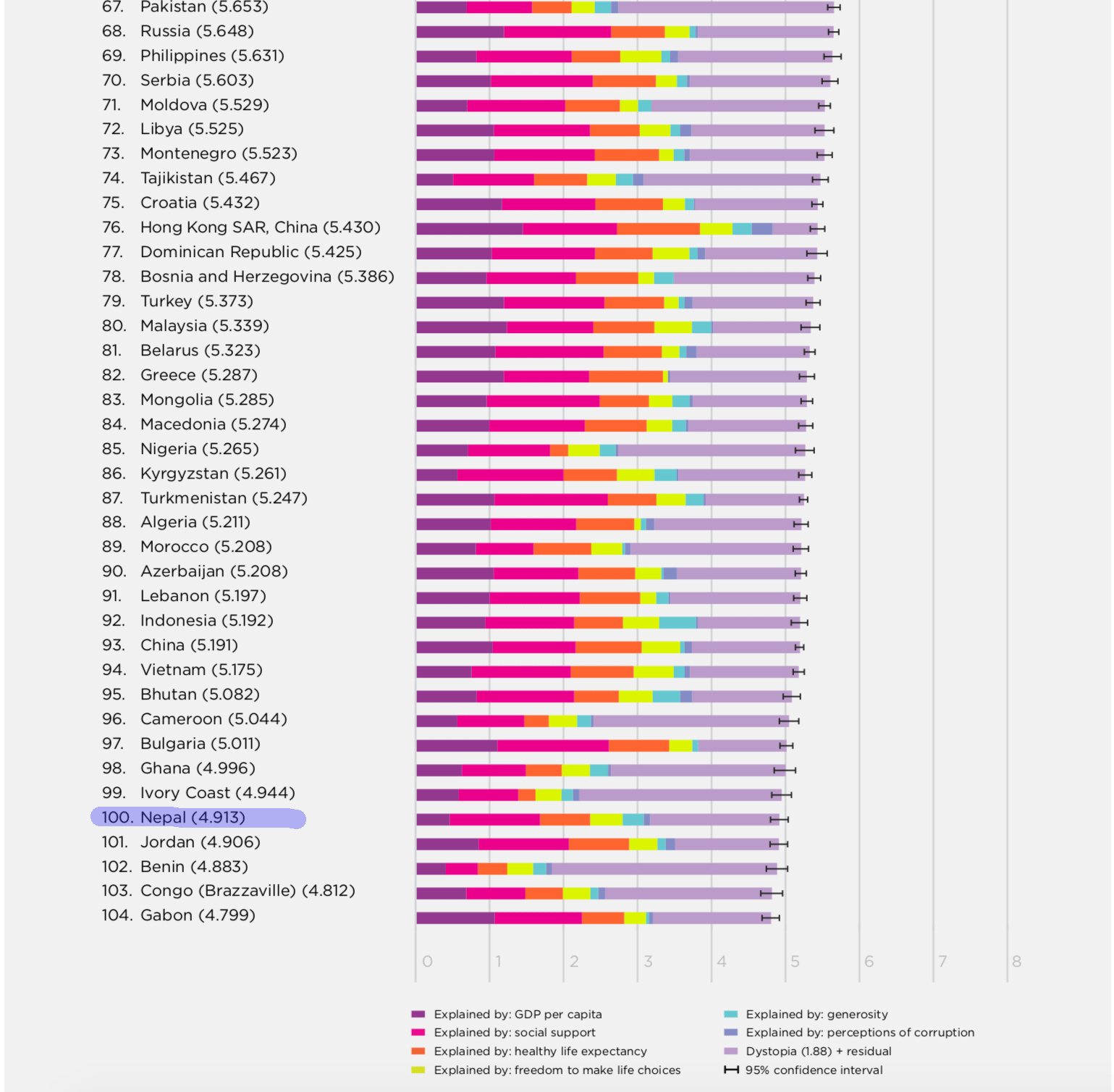 Finland ranked for the second time in a row as the most happiest country in the world followed by two other scandinavian countries, Denmark (2nd) and Norway (3rd).
South Sudan was ranked as the least happiest in the world according to the report that ranked 156 countries.
The World Happiness Report is a landmark survey of the state of global happiness that ranks 156 countries by how happy their citizens perceive themselves to be. This year's World Happiness Report focuses on happiness and the community: how happiness has evolved over the past dozen years, with a focus on the technologies, social norms, conflicts and government policies that have driven those changes. World Happiness Report
Happiest Countries in South Asia (SAARC) are listed below:-
Pakistan (67th in the world)
Bhutan   (95th in the world)
Nepal (100th in the world)
Bangladesh (125th in the world)
Sri Lanka (130th in the world)
India (140th in the world)
Afghanistan (154th in the world)
Top 10 Happiest Countries
Finland
Denmark
Norway
Iceland
Netherland
Switzerland
Sweden
New Zealand
Canada
Australia
Check out the full list at The World Happiest Report.