Reported COVID-19 death rate in Nepal is now twice that in India and 4-times the US rate. The actual difference is likely higher, especially compared to the US, due to underreporting of COVID-19 cases and deaths in Nepal.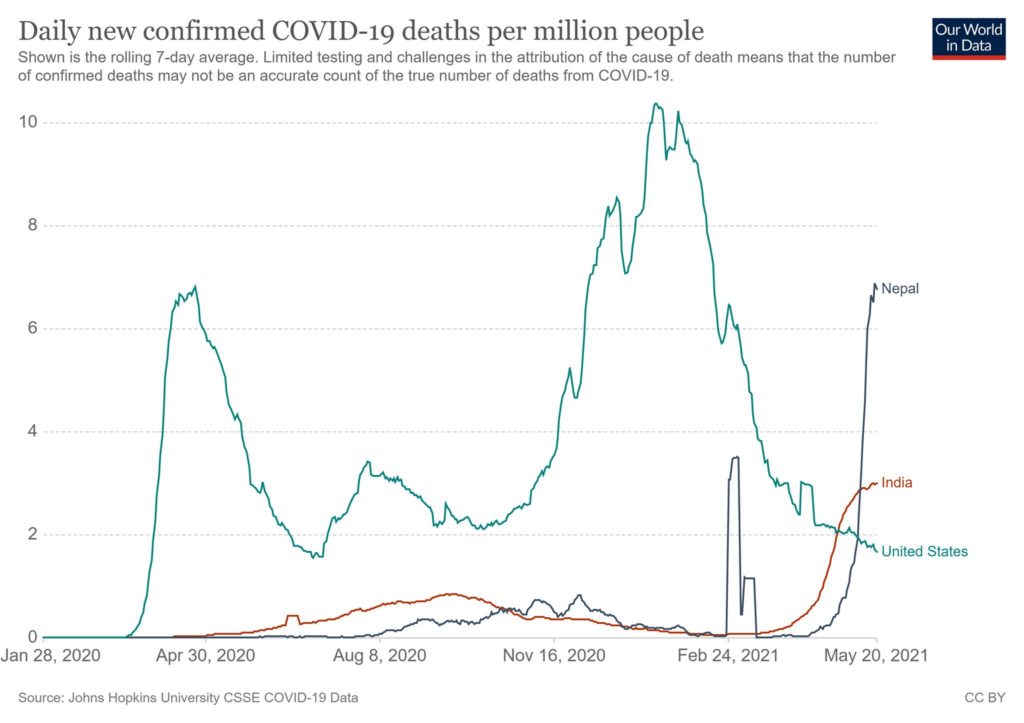 Unless sufficient proportion of people are vaccinated, the country will likely go through a third and a fourth wave. Within a span of a year, the US went through three waves and vaccination is the reason it will unlikely have another massive surge. There is no reason to believe Nepal will not have more surges in absence of vaccination.
Immediately, Nepal needs to control the rampant spread of the virus using the available effective non-pharmaceutical mitigation measures to prevent more deaths. That should be followed by efforts to increase vaccination. The question of where the country gets the necessary vaccine doses remains a difficult one to answer.
Finally, the country needs an honest assessment of its public health and medical infrastructure and make decisions on whether or not to prioritize health. This epidemic will pass. The generous contributions from outside the country will save many lives but not enough. Unfortunately, the history will repeat again and again, if things do not change locally.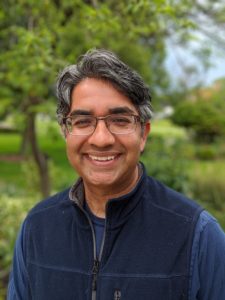 Madhav P. Bhatta is a Professor of Epidemiology and Global Health at Kent State University College of Public Health. He received his Bachelor's degree from the University of Pennsylvania and Masters of Public Health (Epidemiology and International Health) and PhD (Epidemiology) from the University of Alabama at Birmingham. He was born and raised in Nepal.
https://www.facebook.com/madhav.bhatta.90
https://www.linkedin.com/in/madhav-bhatta-093b3314/
As of this writing, according to Ministry of Health & Population, 7598 new cases have been reported in the last 24 hours with 7664 recovery, and 193 deaths.  Total number of cases has reached to 513,241 with 391,348 recovery and 6346 deaths.