Click Here to Watch the Grand Finale of Nepal Idol 2017
Much awaited grand finale of Nepal Idol was held in Doha, Qatar on Sept 22nd, 2017.  Many fans were anxiously waiting to watch the grand finale live on either Youtube, AP1 TV, or on Facebook, but due to technical difficulties,  AP1 Tv was not able to broadcast it live leaving several fans dissapointed.   Thanks to social media, and mobile phones, that the some of the audiences in Doha did Facebook live of the event and the result.
Click Here to Watch the Grand Finale of Nepal Idol 2017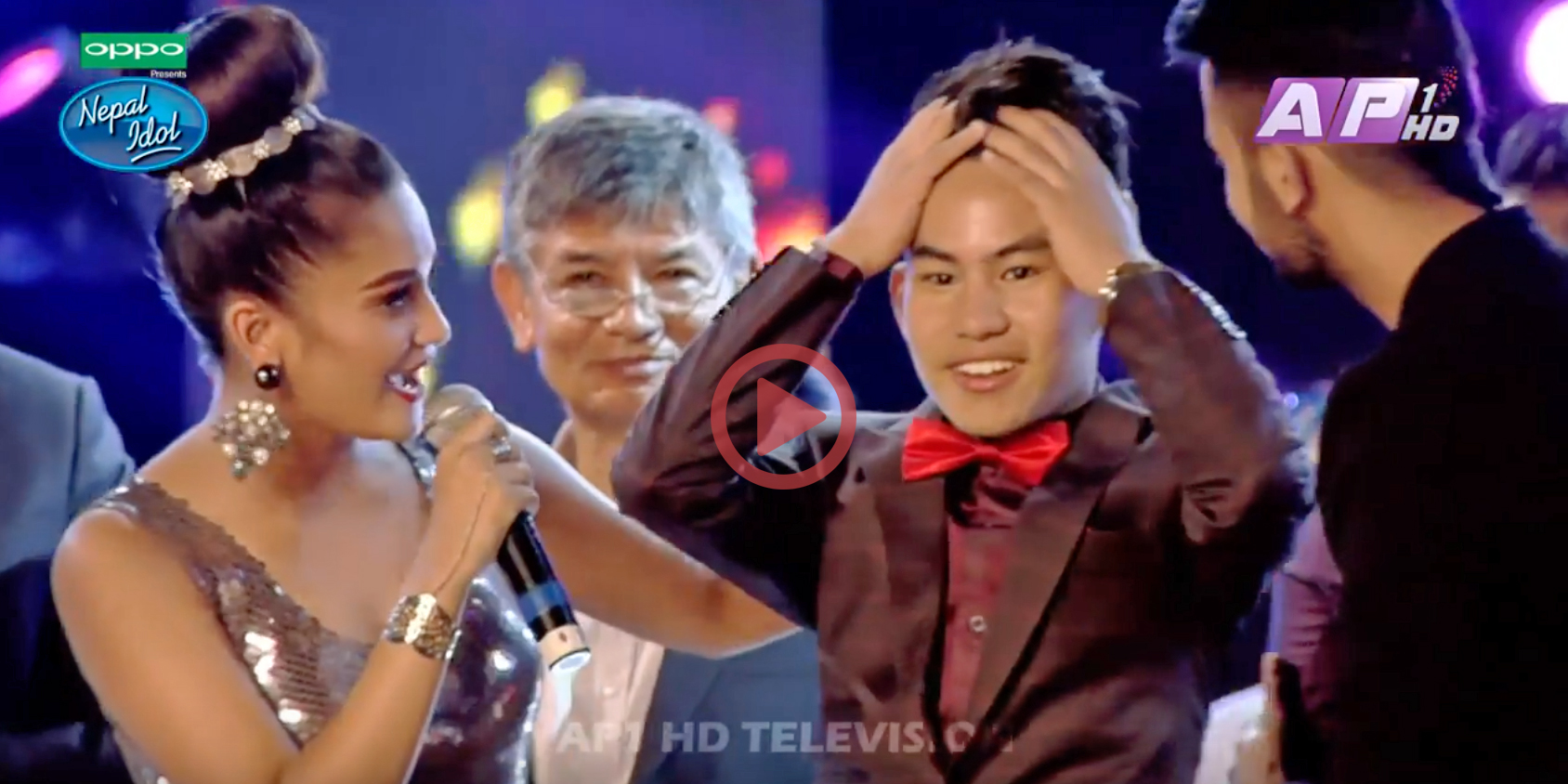 19 year old Buddha Lama of Pokhara won the title of first ever Nepal Idol whereas Nishan Bhattarai of Morang and Pratap Das of Lalitpur got the title of first runner-up and second runner up respectively.  Winner was also awarded Rs 2 million, Mahindra KUV 100 car, and a album deal worth Rs 1.5 million.  1st Runner up was awarded with Rs 1.5 million and the second runner up with Rs 1 million.  There were 10 other contestents who also performed on the grand finale.  Those contestants were Sagar Ale Magar, Suraj Thapa, Kengal Meher Shrestha, Sandhya Joshi, Ulson Shrestha, Rahul Bishwas, Sujata Pandey, Menuka Poudel and Pramila Rai .  Guest artists including Teriya Magar, Nalina Chitrakar, and comedian Narad Khatiwada were also among the performers.  Winners were announced by the popular comedians the MAHA duo Madan Krishna Shrestha and Hari Bansha Acharya.