On Jan 16th, 2021, 10 Nepalese climbers made history by becoming the first ever to reach the summit of Mt. K2 (8,610m) in winter.
K2 is the second highest mountain in the world and is also considered the deadliest and toughest mountain to climb, hence the name "The Savage Mountain."
"History made for mankind, History made for Nepal !" Nirmal Purja, one of the team leader wrote on his Instagram.
"A very special moment. The whole team waited 10m below the summit to form a group then stepped onto the summit together whilst singing our  National Anthem. We are proud to have been a part of history for humankind and to show that collaboration, teamwork and a positive mental attitude can push limits to what we feel might be possible," he continued.
View this post on Instagram
10 Nepalese climbers were:
1. Nirmal Purja (Nimsdai)
2. Mingma David Sherpa (Team Nimsdai)
3. Mingma Tenzi Sherpa (Team Nimsdai)
4. Geljen Sherpa (Team Nimsdai)
5. Pem Chiri Sherpa (Team Nimsdai)
6. Dawa Temba Sherpa (Team Nimsdai)
7. Mingma G
8. Dawa Tenjin Sherpa (Team Mingma G)
9. Kilu Pemba Sherpa (Team Mingma G)
10. Sona Sherpa (Seven Summit Trek)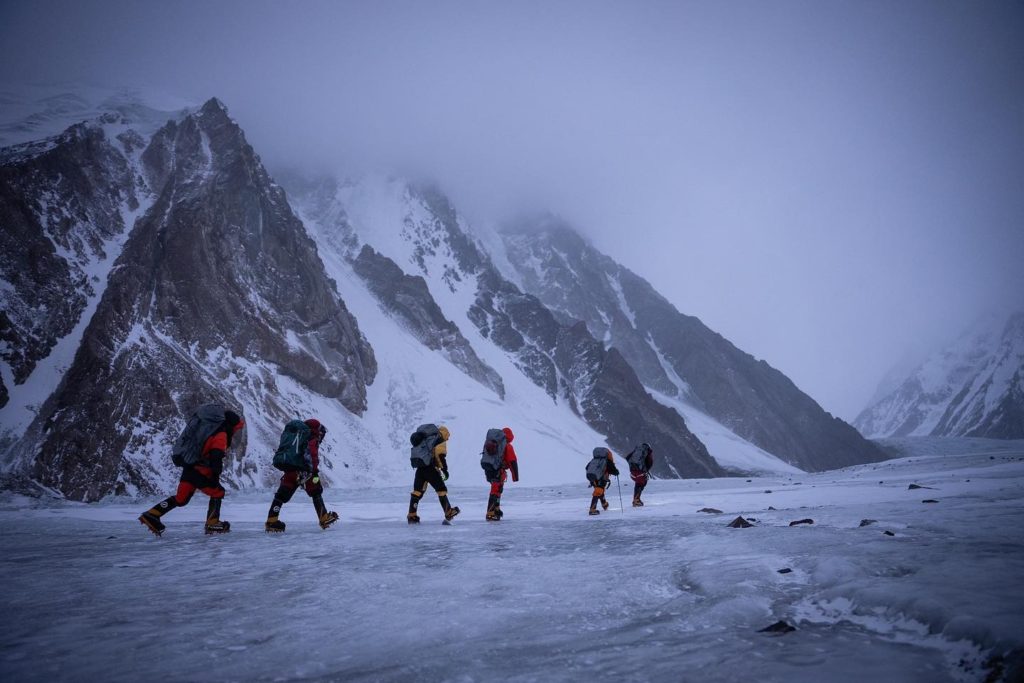 Previous winter expeditions according to Nirmal Purja included the following but were not able to reach the summit :-Winter Expedition Timeline: (above 7000m)
1987/1988: Polish-Canadian-British Expedition- 7,300 meters.
2002/2003: Netia K2 Polish Winter Expedition – 7,650 meters.
2011/2012: Russian expedition – 7,200 meters.
2017/2018: Polish National Winter Expedition- 7600 meters.
Sadly, the Spaniard mountaineer Sergi Mingote, perished after a long fall while descending to Advanced Base Camp from Camp 1 (6,050 m).
https://twitter.com/sst8848/status/1351169498909462528
10 Nepalese Climbers walked to the summit of Mt. K2 together singing Nepali National Anthem.