Who says Nepal's leaders have no vision?  All those naysayers who have been chanting this mantra of disdain are so wrong and they must be charged for "diminished expectation" and mistrust of the government. The railway service probably will start from tomorrow itself, oh wait, we need a railyway track for that. Anyway, now just you wait and there will be a Titanic ship making a grand visit to Nepal on Koshi, Narayani or Karnali, one of these perennial rivers. We will know as soon as the ship enters Nepal's border.
Now it is up to the Nepalis to acknowledge such a miraculous feat. The best gratitude they can express would be to visit Janakpur and be a witness to the miracle trains that are looking for destination. I would not be surprised if these trains can lay their own track as they start moving around. Could it be that they are here because they had planned a VYN 2020? I digress, we must now all pay tribute and after paying our homage to Sita Mata, we should visit the train station and buy a ticket. Looking at the pictures of the train, I can imagine the social media to be plastered with selfies in the cabin, at the gate, at the engine driver's compartment. Since we are so brave, we must also have some on the roof. How about a Chaiya chaiya song there for a music video?
— sudhakar jha (@sudhaka33860531) September 18, 2020
That reminds me of the famous Indian movie where the lead pair run after the train to meet with their beloved in the climax. Until now, the Nepali movie industry had no way to copy that scene and that movie. Now they have a great new opportunity to expand their business.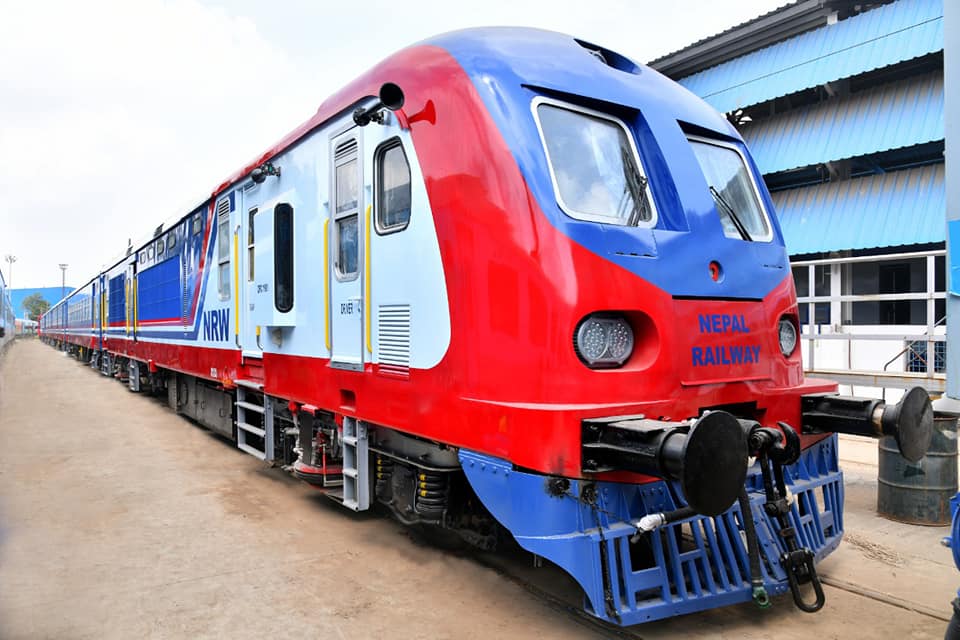 You know what the best part and one with the most pride should be? We have executed a time travel seen only in Hollywood movies. We have travelled all the way to the 1900s.  There was a Twitterati who chirped how Jung Bahadur Rana was the one to bring rail service to Nepal in 1927.  We are right there now in the early 20th century. Who would have thought Nepal could travel back in time? But our super scientist PM has done it, after you know he defeated and drove away coronavirus with hot water and turmeric. 
Nepal Government Railways (NGR)
was Nepal´s first railway service established by Shree 3 Maharaja Jung Bahadur Rana in 1927.
Later NGR was replaced to Nepal Railways corporation Ltd (NRC).

Nepal´s first train(left) versus latest train(right) pic.twitter.com/S3v5WKIHYp

— Nepal Revised (@tarvado) September 18, 2020
So, I am expecting a rush of youth and TikTokers along with music video crowd to boost Nepal's tourism and rescue the hoteliers from the loss they have suffered. As soon as the lockdown is lifted fully, we will have teens half out of the train windows shaking their shoulders.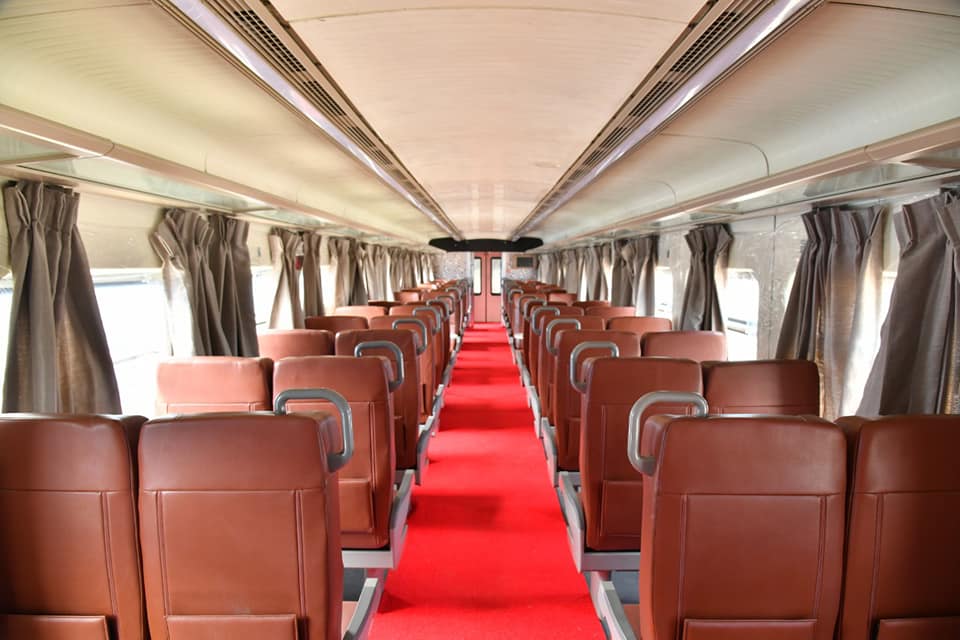 And lastly, the friendship between the old friends and recent sparring partners India and Nepal has been put back into the right track of old amity. Indian railway minister, Piyush Goyal tweeted how India has given two trains as gift to Nepal considering our centuries of unbreakable friendship.
नेपाल के साथ हमारे प्राचीन सांस्कृतिक और सौहार्द्रपूर्ण संबंध रहे हैं। अपने इसी संबधों को नया आयाम देते हुए रेलवे द्वारा नेपाल को 2 DEMU ट्रेन सेट दिये गये।

इनका उपयोग जयनगर, बिहार से कुर्था, नेपाल तक की रेलयात्रा के लिये किया जायेगा, जिससे दोनो देशों के नागरिकों को लाभ होगा। pic.twitter.com/qsDD3CmdrX

— Piyush Goyal (@PiyushGoyal) September 18, 2020
Nepal has a slightly different story of the rails being purchased for 8.4 billion rupees. But hey, what's a few Arba rupees between friends, right? Just let's savor the moment, and develop a plan to lay the track for the rail. If it had been Japan, they would probably have laid a fast-track railway lane and then brought the rails, but we are far smarter. We have brought the railway, a dream no one had dreamt, all the way from the early 20th century.  Praise be to God! 
Update: The train was not a gift from India as it was understood from the tweet of the Indian Railway Minister, Piyush Goyal.  They were actually bought by Nepal, and KONKAN RAILWAY clears this confusion by tweeting "Konkan Railway successfully delivers two DEMU train sets to Nepal against order placed by Department of Railway Nepal for a value of INR 52.46 crores. Konkan Railway is thankful to Government of Nepal for this opportunity."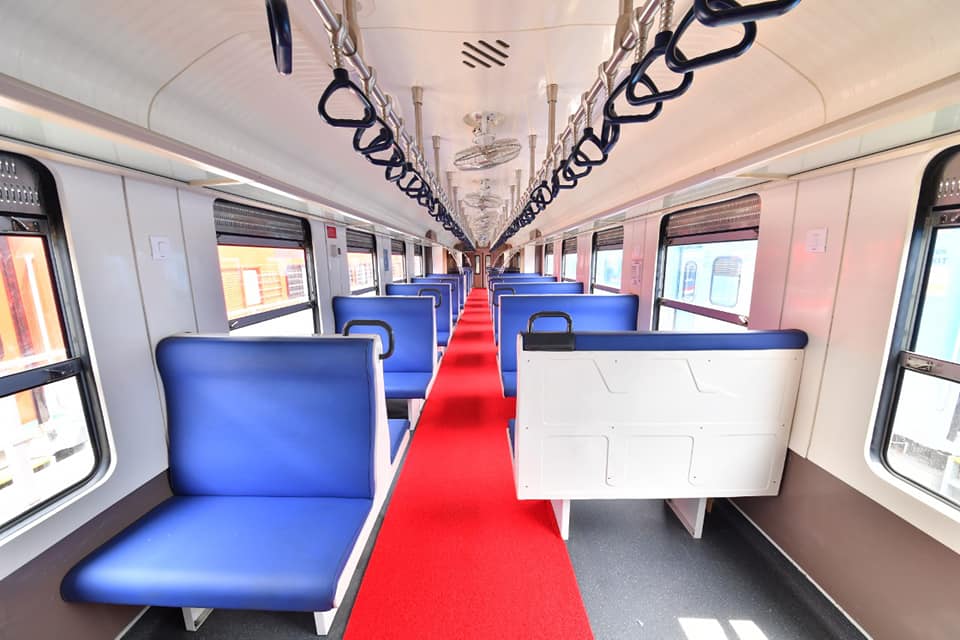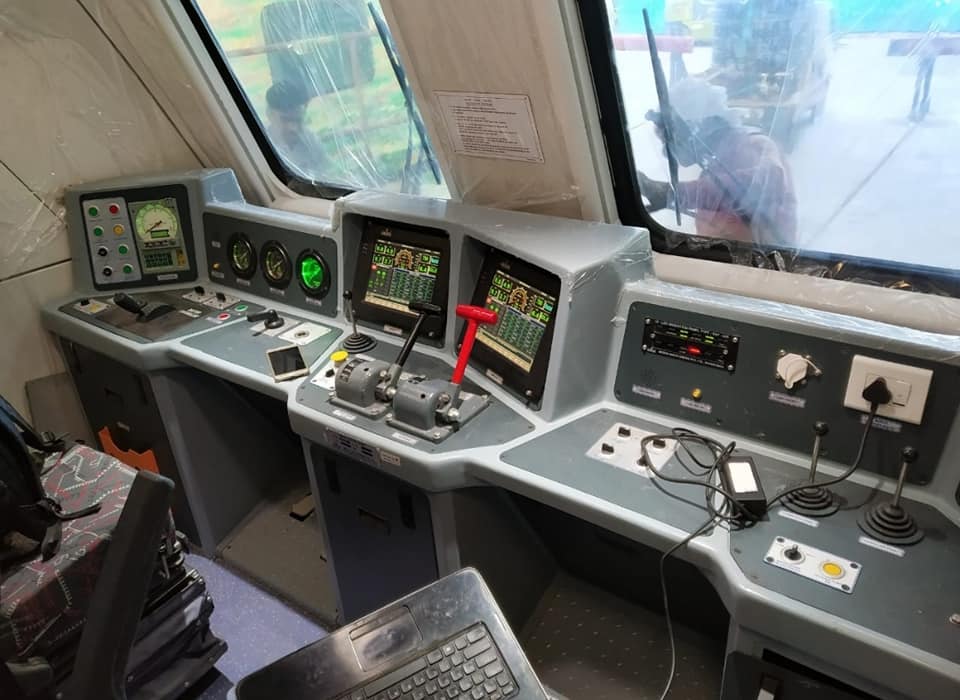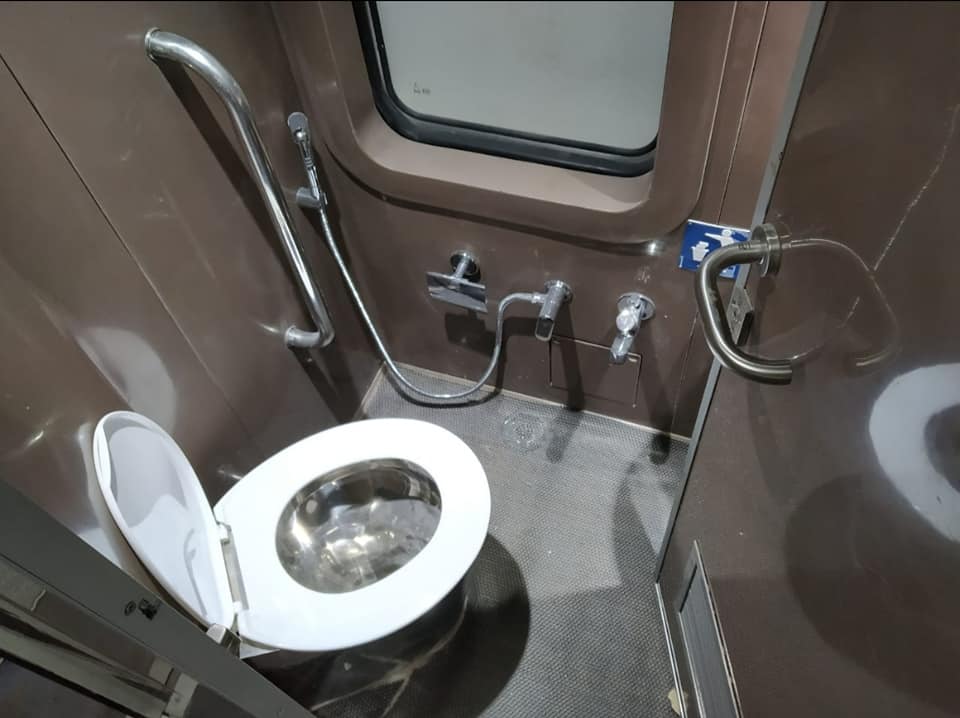 The writer is a graduate of Arizona State University in Political Science. He is working as a social activist and motivational speaker for students across Nepal since 2007.  He also blogs at Strong Blog.
The views and opinions expressed in this article are those of the author and do not necesarily reflect the official policy or position of Nepalisite.