Teej will not be the same this year due to COVID-19 pandemic, and the reinstatement of the one-week lockdown in Kathmandu, by the government that took into effect from Aug 19th.
Check this out : Turmeric is good, dear, but 'Kwati' is better to drive Corona away
In the current time of unprecedented global home confinement of human species, cartoons are a delight like a serving of one's favorite dessert. Covid-19 had given some variation in the Nepal's context as many of the cartoons of noted scribe, Rajesh Manandhar have gone beyond satire and been informative and educational for the mass.
Mr. Manandhar have been sharing his cartoons on a daily basis, and here are some Teej cartoons that he provided to Nepalisite.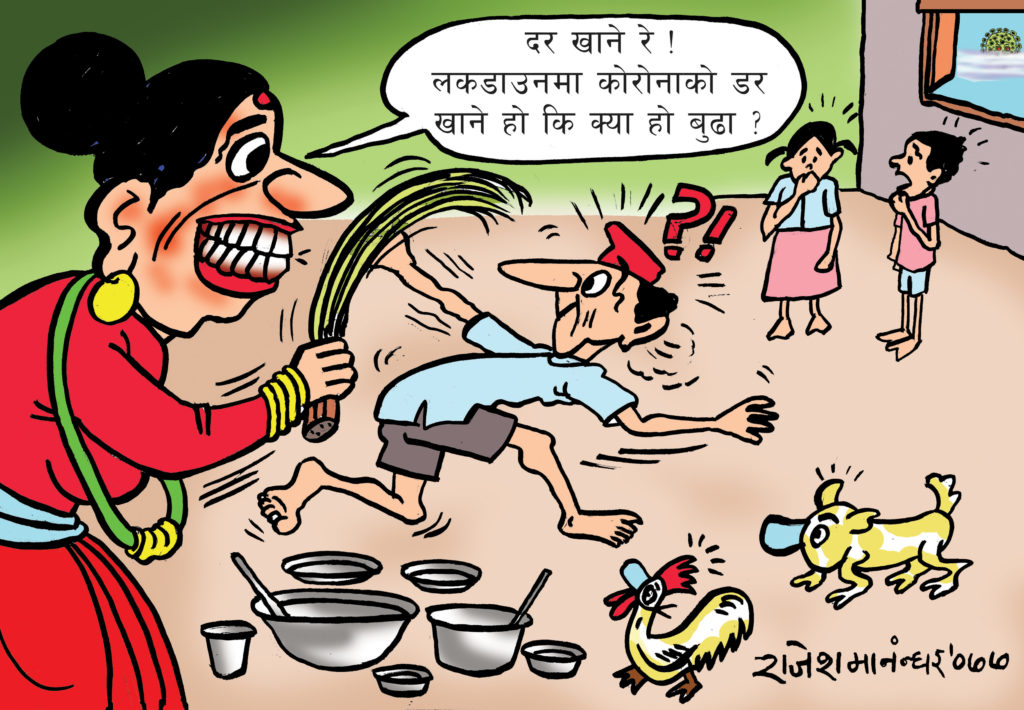 Check this out too:These 6 Gaijatra Cartoons will Crack You Up
Teej also called "Haritalika Teej" is the biggest festival celebrated by Nepali Hindu women "for the long life of her husband and long and firm relationship between them in this life and all the lives to come."  The festival is a three-day-long celebration where women dressed in red attires (sarees/kurtas) sing and dance to traditional folk music followed by sumptuous feast, and fasting the following day.
During Teej, you might have noticed several "Teej" posts on your Facebook wall or on other social media platforms. The message in the cartoon below is , "Put your dar in your mouth, not on the wall of social media."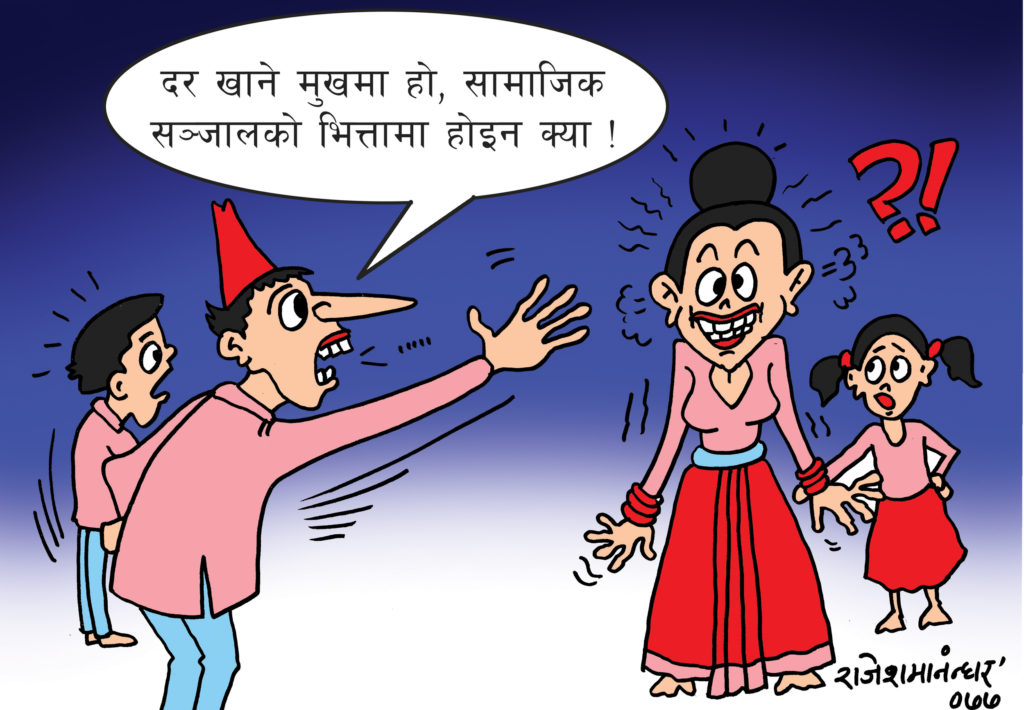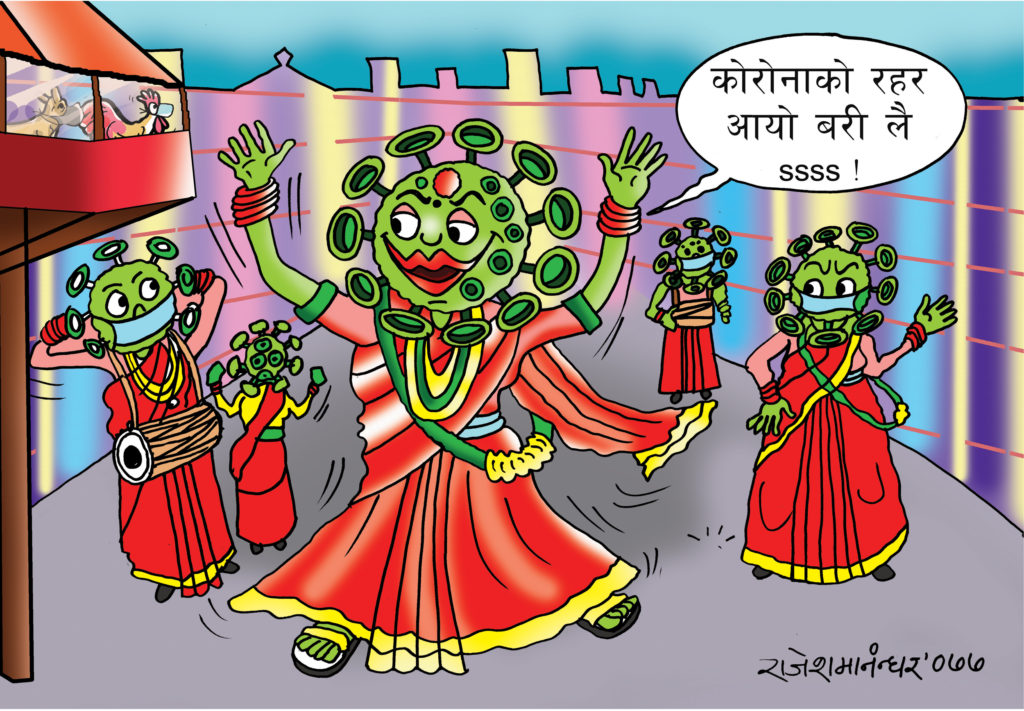 Check this out too: Covid-19: Nepali Art Teacher Lightens Up With Cartoon Messages
Rajesh Manandhar is an Art teacher at Budhanilkantha school.  He can be reached at kipakala@gmail.com