MasterChef UK runner-up Santosh Shah receives a grand welcome upon his arrival at Tribhuvan International Airport on Thursday (Feb 25th, 2021).
Chef Santosh Shah (35 years old) arrived in Nepal mainly to attend 44th Annual meeting of Pacific Asia Travel Association (PATA), where he will be a Keynote Speaker.
Chef Santosh made history by becoming the first ever Nepali to reach the finale of MasterChef Uk 2020, and was declared the runner-up.
Penguin Books will be Publishing his book in 5 different languages, and he plans to travel to different parts of Nepal for research.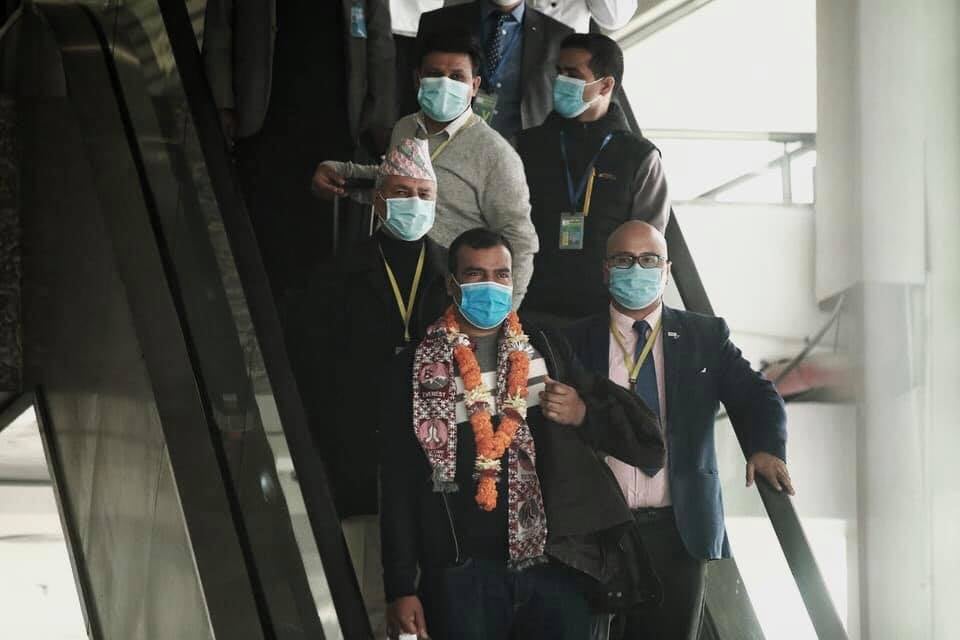 Read this too: Dream Fulfilled: A True Son of Nepal Vows to Continue His Mission to Popularize Nepali cuisine to the World
Chef Santosh was greeted by 100s of well-wishers including several Nepali chefs and students from Chef's Organization, and Culinary Schools including Global Nepalese Chef Federation (GNCF), Chefs Association of Nepal (CAN), IHM College, and Gate College.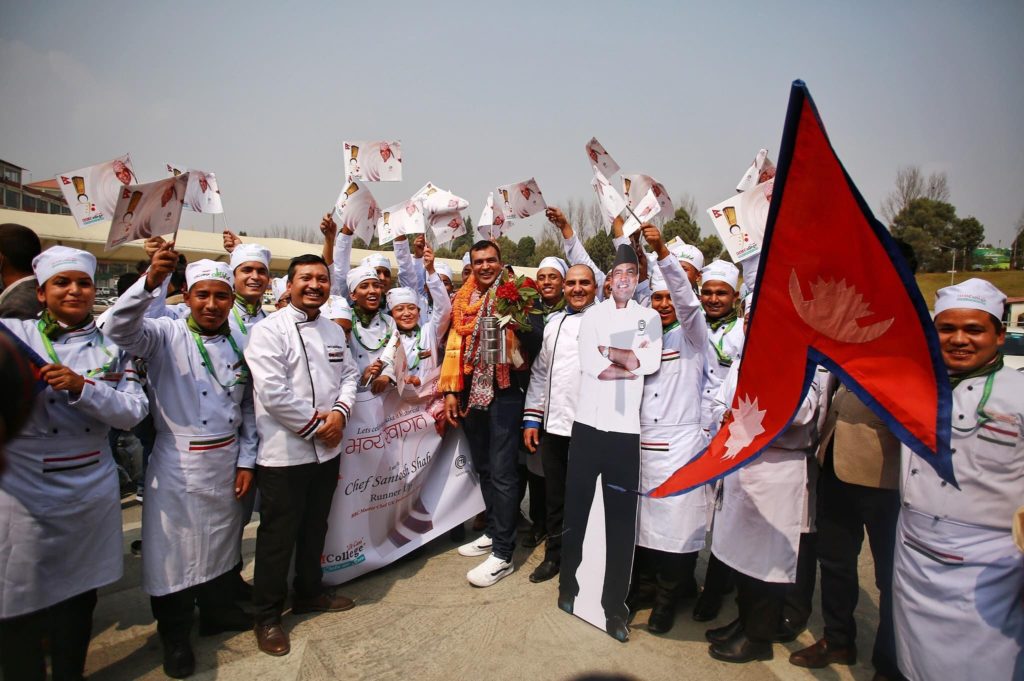 Students of IHM college were present with Nepali flags welcoming Chef Santosh, Bikram Dangol (IHM College) told Nepalisite.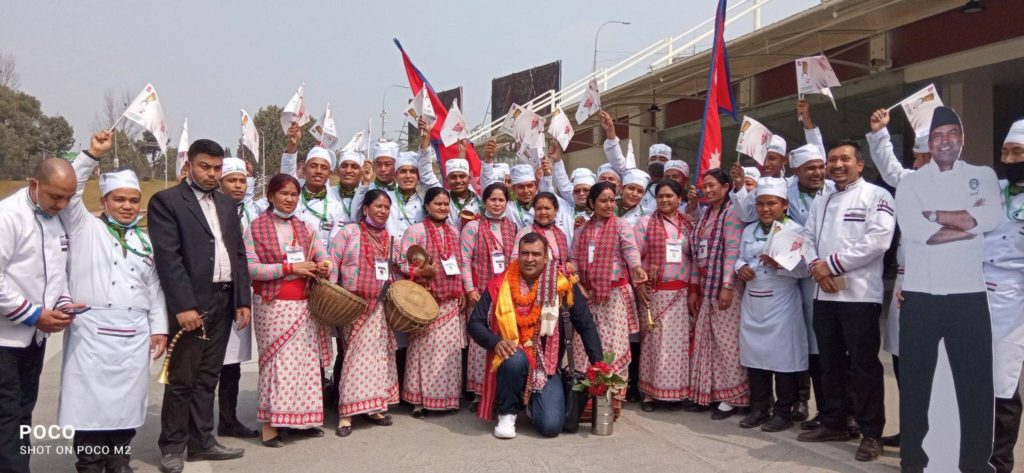 Despite having worked in India for 10 years learning and moving up in the food business, he did not compete in MasterChef Uk 2020 as an Indian Chef and introduce Indian foods in the contest. He could easily have done that and even increase his chances to win because Indian is a lucrative market for any international business. Instead, he showcased variety of Nepali dishes and wowed the judges and won the hearts of many.
Read this too: Nepal's Own Shining Cooking Star: Chef Santosh Shah Makes 'MasterChef UK's' Final 3