If you are traveling to Nepal, take a stroll down the streets of Patan durbar square. You will be able to see beautiful brown and white sesame seed coated candy-like sweets in the display for the festival Maghe Sankranti which is celebrated in the first of Magh according to Nepali calendar.
If you happen to pass by Tangal, Mangalbazar, you will definitely not want to miss the Chaku factory. The locals began to prepare Chaku (In Newari language Chaku translates to sweet) a month prior to the festival and you can see them busy with mixing and molding the Chaku in the video below prepared by Stock Photography Nepal.
When you actually see a packet of Chaku nicely packed, you might wonder, how hard can it be to prepare this glistening brown almost chocolatey treat. Well, it's not that easy.
The process begins with heating a large pot on firewood, bubbling with molten sugarcane (sakhar) or brown sugar mixed with milk and khuwa.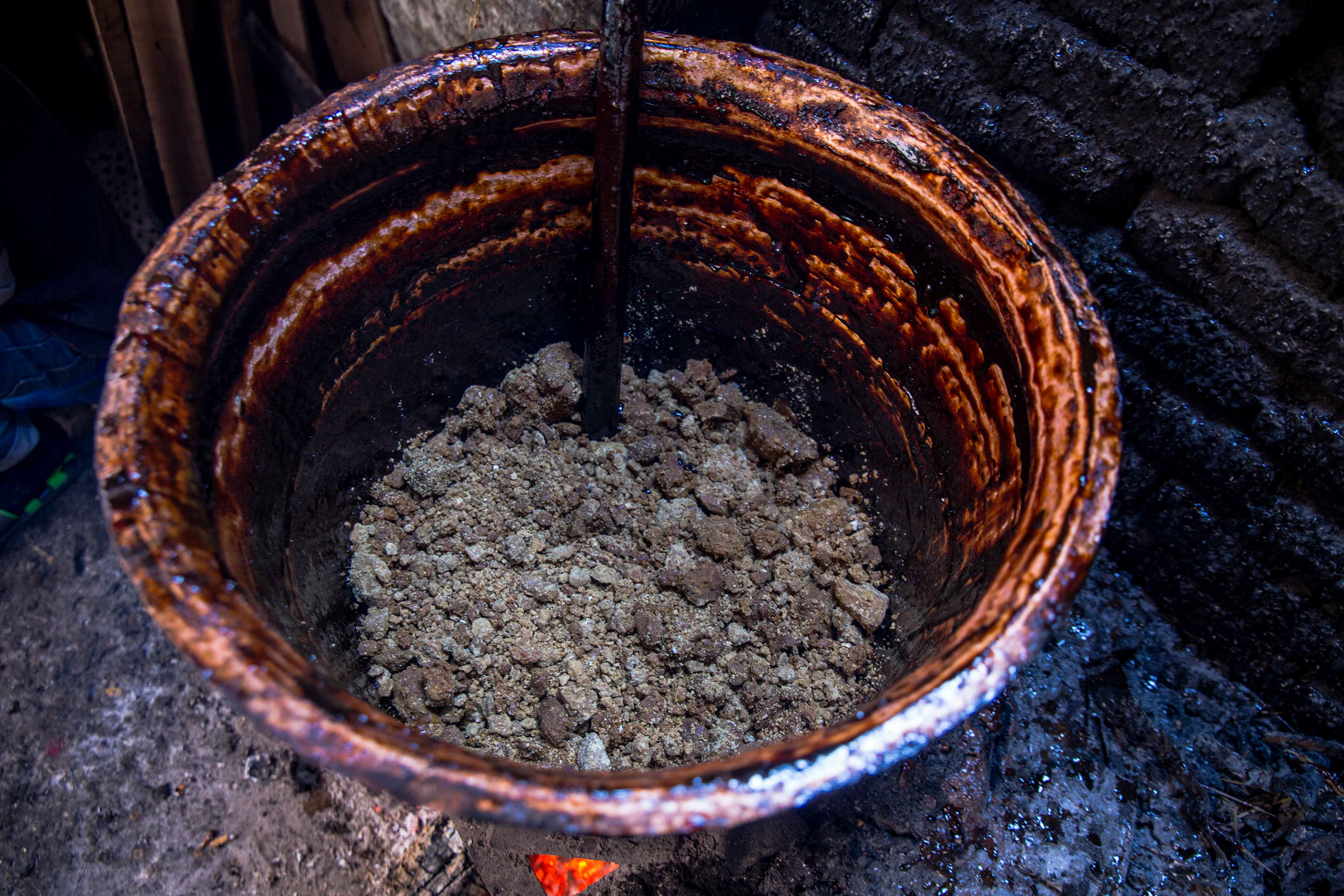 The mixture is then boiled until it becomes a thick paste.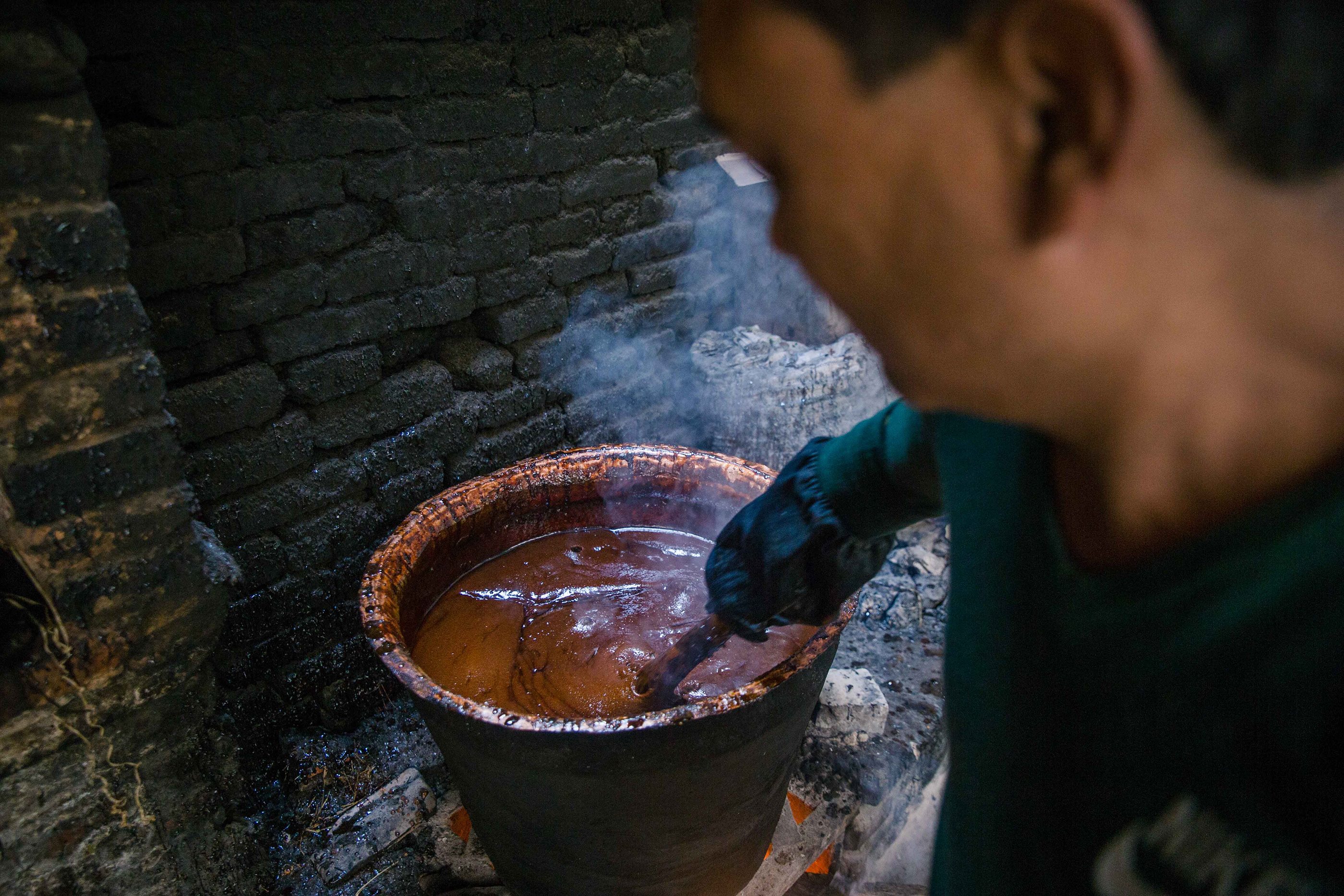 Mixture/Thick Paste is then put on a clean smooth marble to cool down.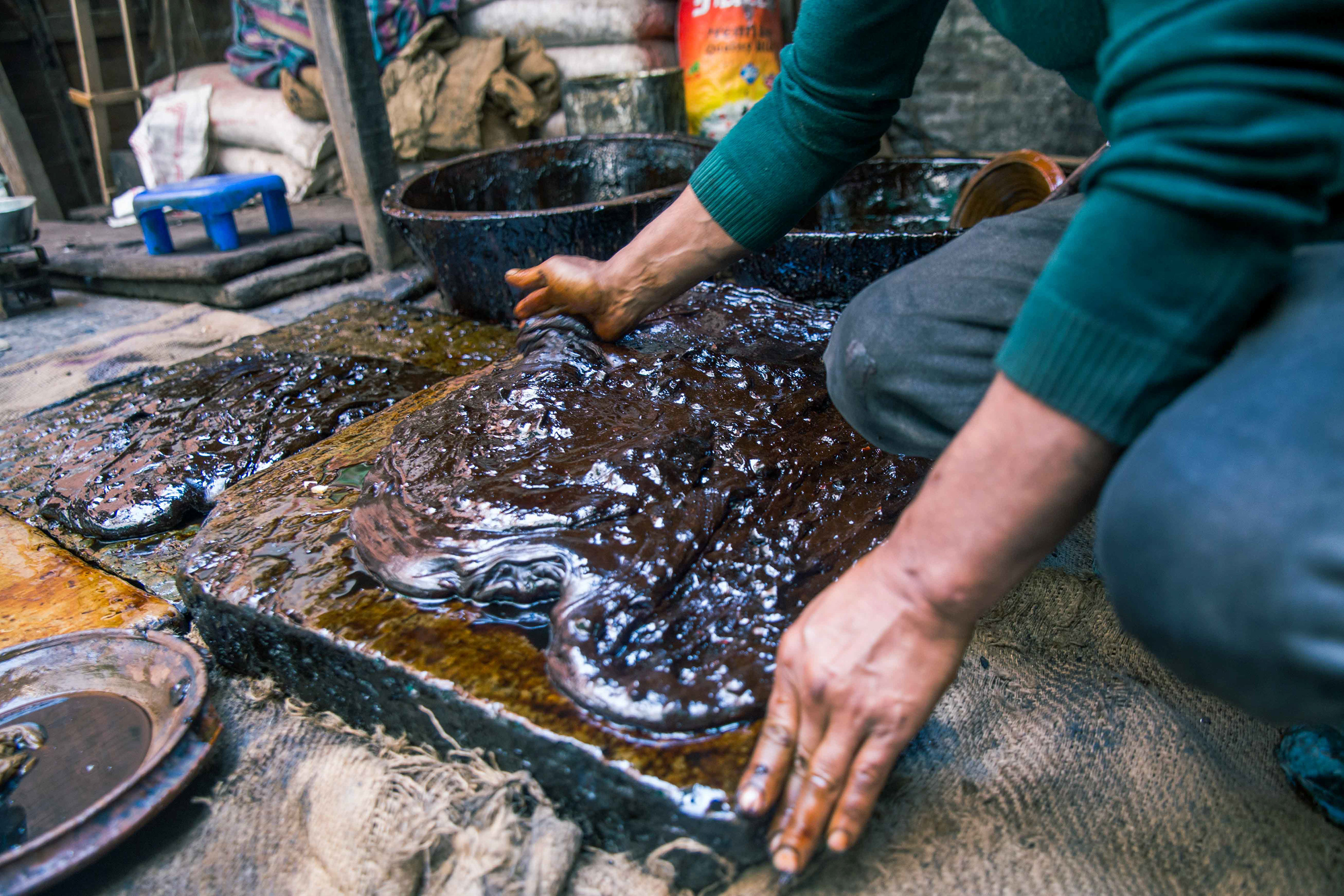 Then the paste is molded back and forth on the nail pinned on a wooden plank in a circular motion, which makes the thick paste to get a brown and yellowish color.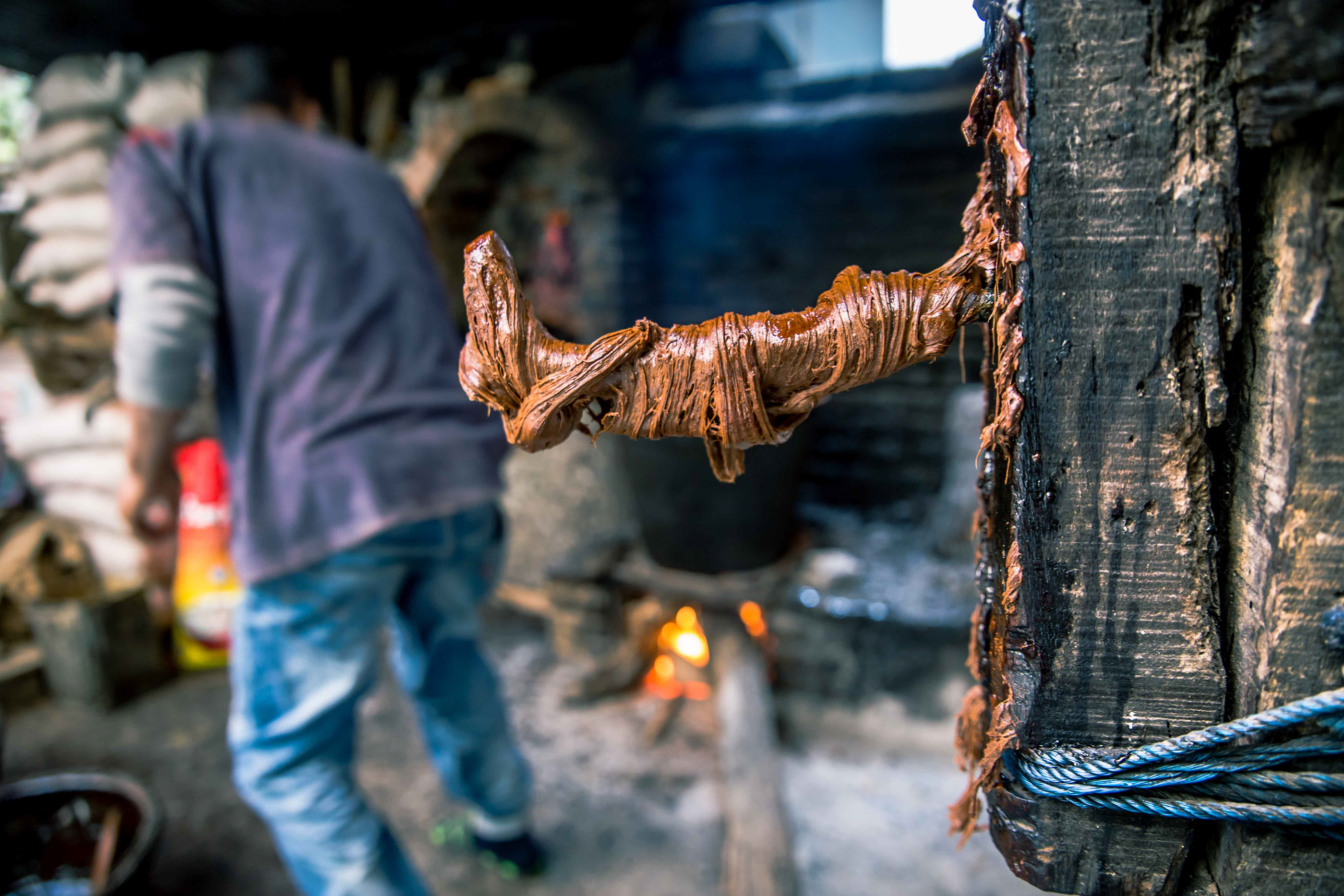 While doing so, it's mesmerizing to watch the lines that this sugar paste makes on the nail, slowly changing its color from dark brown to dark orange.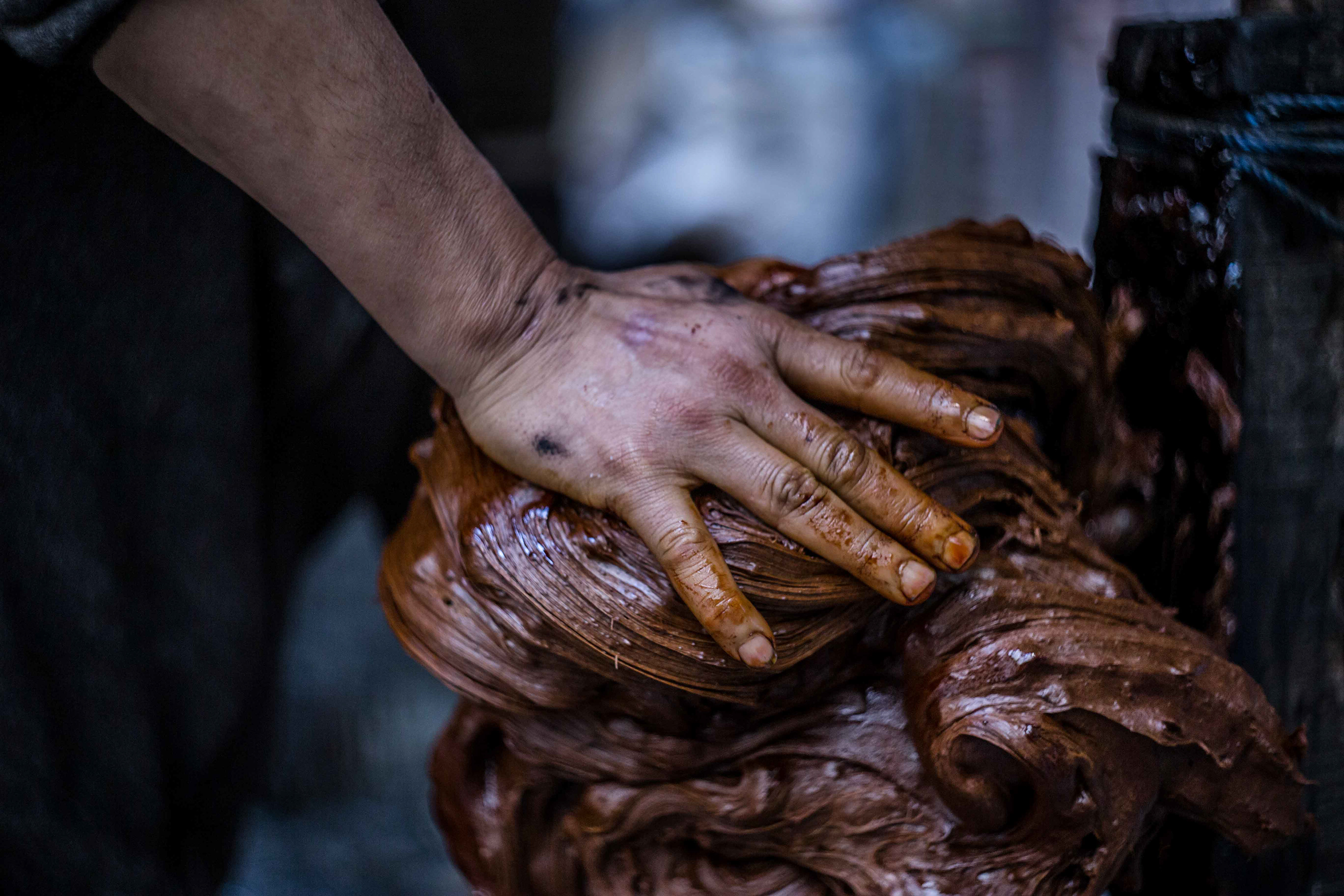 Chaku being the utterly versatile ingredients in Newari culture for sweets has many health benefits as well. The reason why it is consumed in this biting cold month is for its body heating properties. People also believe that it provides strength and stamina.
In Newari culture, a pregnant woman is provided a daily diet with chaku paired with ghee along with rice and lentils so that she will get the strength to recover soon and it also helps in increasing lactation. Since Chaku is made in an organic way it can be consumed by any age group.
People can consume chaku for its health benefits, its taste or as a comfort food during the cold weather.  Chaku is what hot chocolate is for the western world, only better.
It is a big part of Newari Cusine and it represents our culture and tradition.