Miss World Nepal 2017, Nikita Chandak was not able to win the title of Miss World 2017, but was able to win the hearts of 1000s of Nepalese around the globe.
As of this report, her introductory video at Miss World's official Youtube channel is the most viewed video beating all the contestants of Miss World 2017 in terms of views. Her introductory video has been viewed more than 602,000 followed by Miss World Philippines, Laura Lehmann (429,000).
Manushi Chhillar of India who won the title of Miss World 2017 has 324,000 views.
Nikita Chandak's "Beauty with a purpose" video is also the most viewed video in the category for 2017 with 302,000 views.
Nikita also had an impressive voting points with 34.63%. My Linh Do of Vietnam had 48.43%.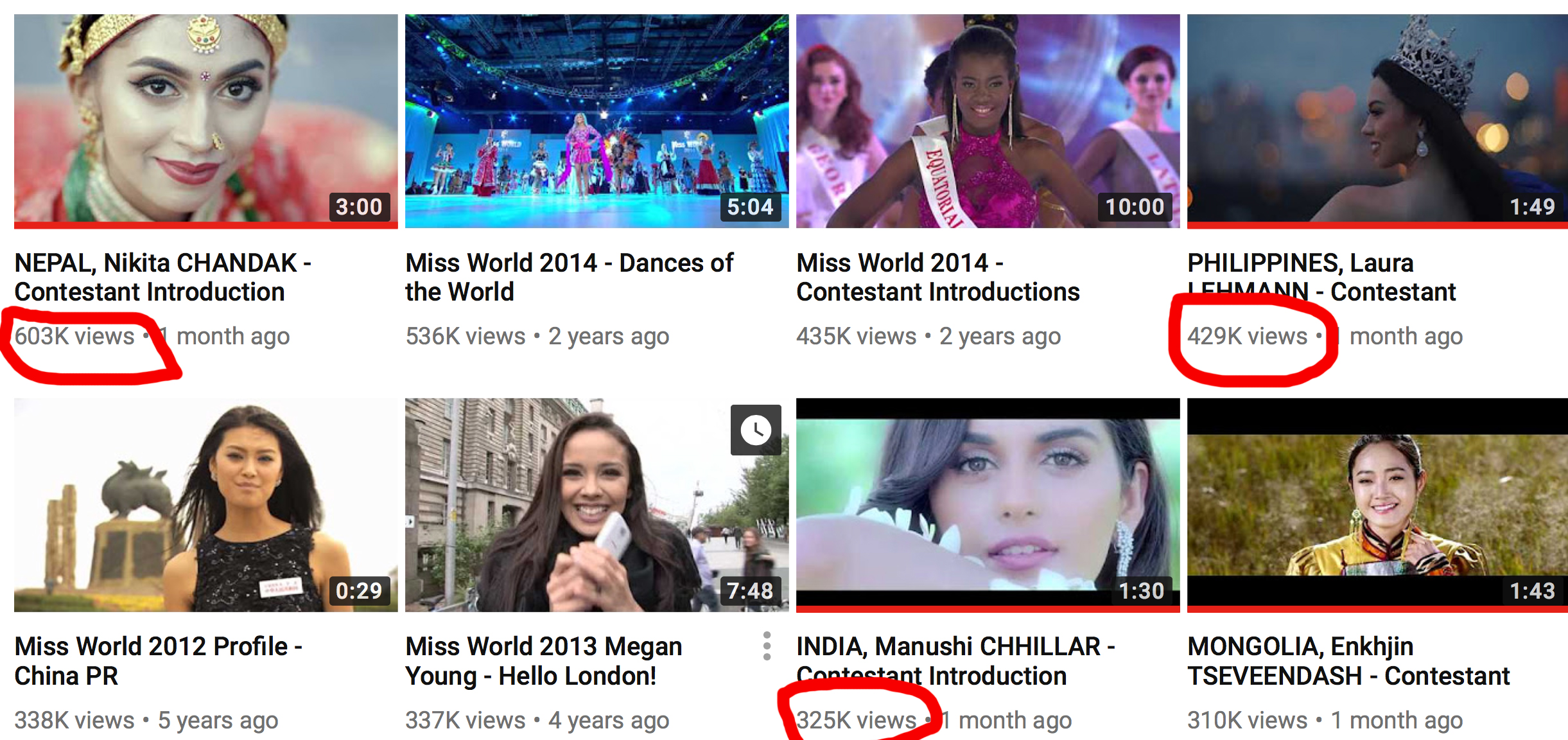 Source: Miss World's Official Youtube Channel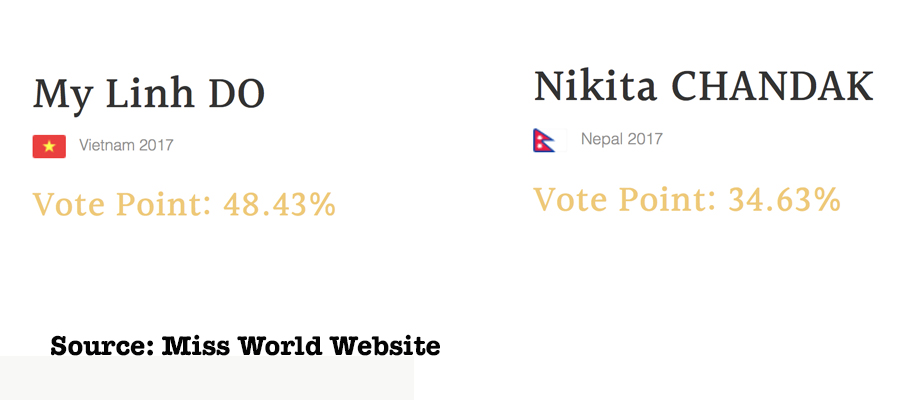 Full Miss World 2016 Video
https://youtu.be/5vZ3B7-JmLk
Nikita Chandak's Introductory Video
https://youtu.be/2UqF4FJnKVk
Beauty with a purpose Video of Nikita
https://youtu.be/MCreK7Mu4S8
Miss World Nepal 2017, Nikita Chandak made it to Top 40 in Miss World 2017
http://bit.ly/2yvXwzw