हेर बुढी! बेसारले मात्र पुगेन, अब त क्वाँटी खाने कोरोना भगाउने हो क्या !
Satire and cartoons are probably the most unique human character. It is usually the bright spot in a humdrum daily routine. In the current time of unprecedented global home confinement of human species, cartoons are a delight like a serving of one's favorite dessert. Covid-19 had given some variation in the Nepal's context as many of the cartoons of noted scribe, Rajesh Manandhar have gone beyond satire and been informative and educational for the mass.
Mr. Manandhar have been sharing his cartoons on a daily basis, and the cartoon that you can see below was shared by him on Guni Punhi (August 3rd, 2020), "the full moon day of Gunlā which is the tenth month in the Nepal Era lunar calendar."
Check this out too: Covid-19: Nepali Art Teacher Lightens Up With Cartoon Messages
"Listen my dear ! It was not enough with Turmeric, now will eat Kwati to get chase say Corona"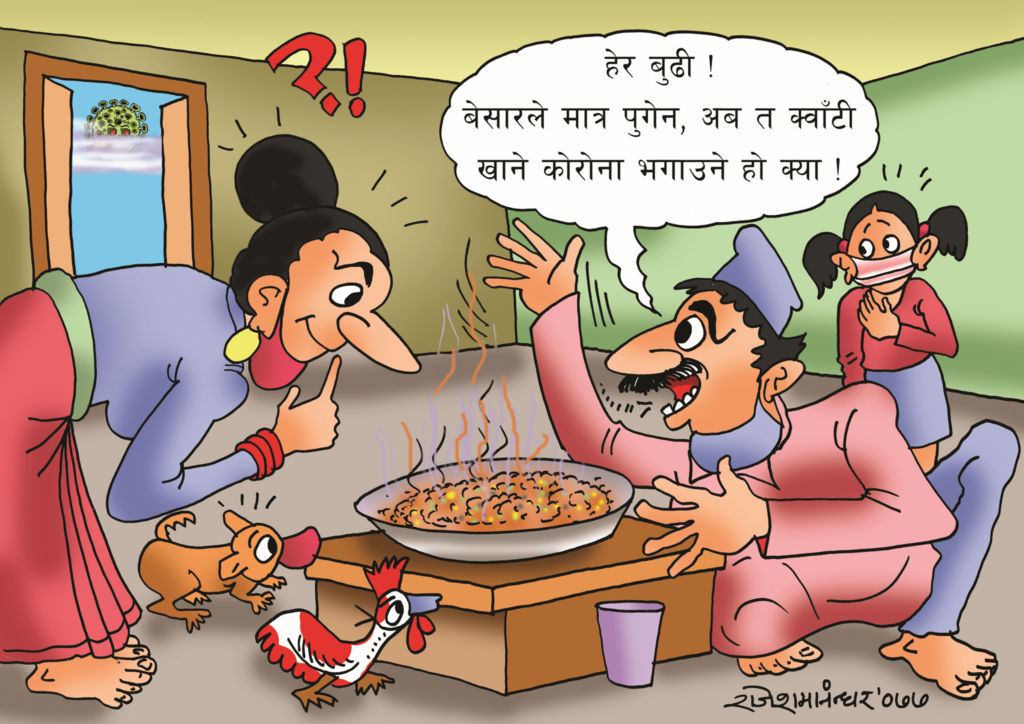 PM Oli, recently came out with his light-hearted comment to take corona as a simple fever and cure it with hot water, garlic and turmeric, and the artist suggest otherwise in his cartoon with "Kwati."
Kwati is a traditional Newari dish from Nepal, mainly consumed on Guni Punhi (full moon day). Kwati is considered to be a healthy dish which is a mixed soup of nine types of sprouted beans such as Chickpeas, Black gram, Green gram, Soybeans, Cowpea, Rice bean, Garden pea, field pea, field gram.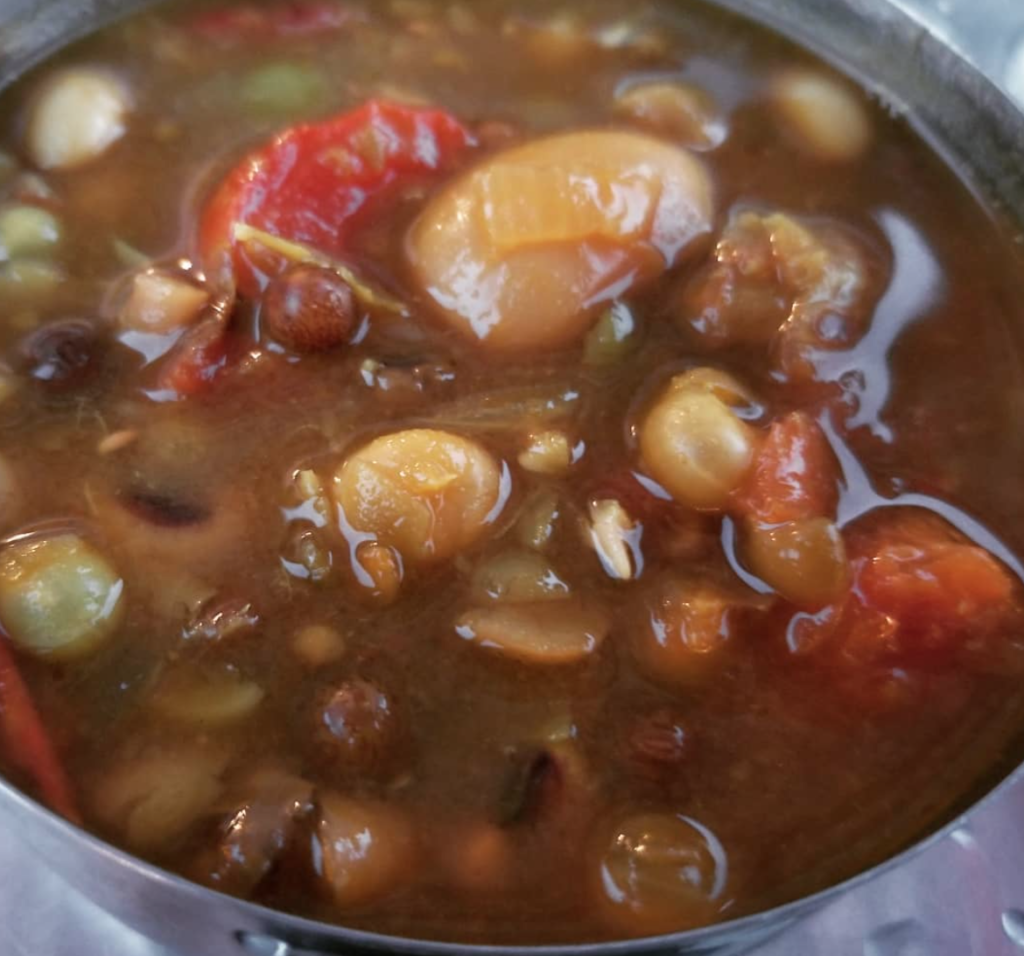 The "Kwati Day" also coincides with Janai Purnima, the festival of sacred threads.
Rajesh Manandhar is an Art teacher at Budhanilkantha school.  He can be reached at kipakala@gmail.com