Related News : Voting Deadline Extended for Head to Head Challenge until NOV 30th
Miss Nepal World 2018 Shrinkhala Khatiwada have received enormous support from Nepalese around the globe.  She is currently in China representing Nepal in Miss World 2018.
Among her countless supporters,  Gurkha Soldiers from the First Battalion "The Royal Gurkha Rifles" also sent their best wishes to Shrinkhala. The soldiers currently deployed in Afghanistan, recently posted a video message in support of Shrinkhala in the upcoming Miss World 2018.
"This video is dedicated to Miss Nepal 2018 Shrinkhala Khatiwada who is currently on a journey to Miss World 2018. Our team from Afghanistan would like to wish her all the best and good luck. We all love you and support you, and we all have voted for you. So, win or loose, stay motivated. All the best. Good Luck Shrinkhala."
Related Article :Miss Nepal World Shrinkhala Khatiwada Brings All Nepali Together
Voting deadline has been extended to Nov 30th according to Facebook page of Miss World Website.
There are 4 different ways to vote for her to advance to the second round of Head to Head Challenge.  Voting closes on Nov 30th, 2018.
1) Like official Miss World Nepal Facebook Page
     https://www.facebook.com/Miss-World-Nepal-297574443671301/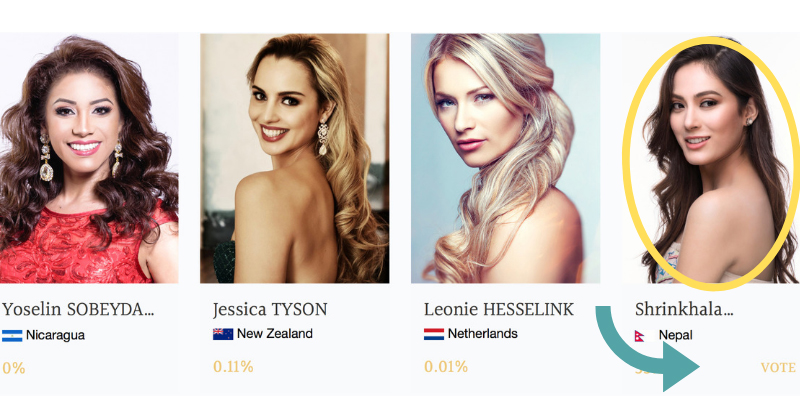 3) Like and comment on the posts on Official Mobstar Account
Instructions – https://youtu.be/DgEGO1deh38
4) Like on Model Power Live
     https://missvo.modelpowergd.com/en/…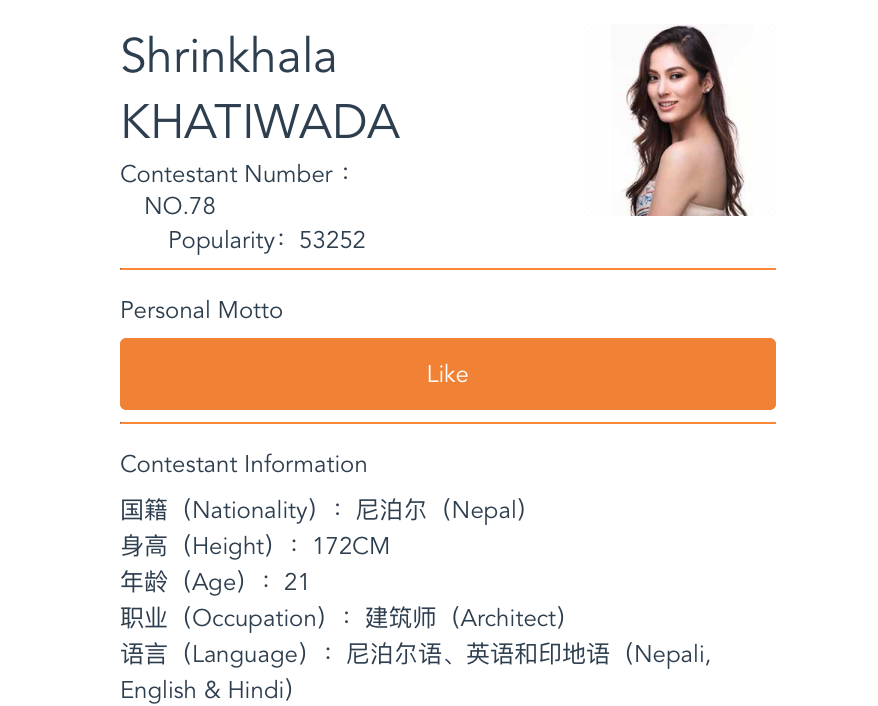 Instructions to Vote
The voting lines for Head to head challenge for miss world 2018 are opened. You can for for me till 28th of November.There are 4 different ways to vote for me to advance to the second round of head to head challenge. 1) Like official Miss World Nepal facebook pagehttps://m.facebook.com/Miss-World-Nepal-297574443671301/2) Vote on Miss World websitehttps://missworld.com/#/contestants/54353) Like and comment on the posts on Official Mobstar Accounthttps://youtu.be/DgEGO1deh384) Vote on Model Power Livehttps://missvo.modelpowergd.com/en/?id=1&fbclid=IwAR3_CH3BR8zpmg82mfW8WKnxMugK_SdrVqwNNjTmEKd6jXTYyc8wYzOEAOs#/detail?id=90

Posted by Miss World – Nepal on Friday, November 23, 2018