PRESS RELEASE, Sept 30th, 2018
Kathmandu, Nepal – The Big Fish, Sabailai Pani and Aqua Cobs have been chosen as the winning ideas pitched at the 13th iteration of Startup Weekend of Kathmandu titled 'Techstars Startup Weekend Kathmandu: Water.' The three ideas won first, second and third place respectively amongst the top 10 presented in the finals.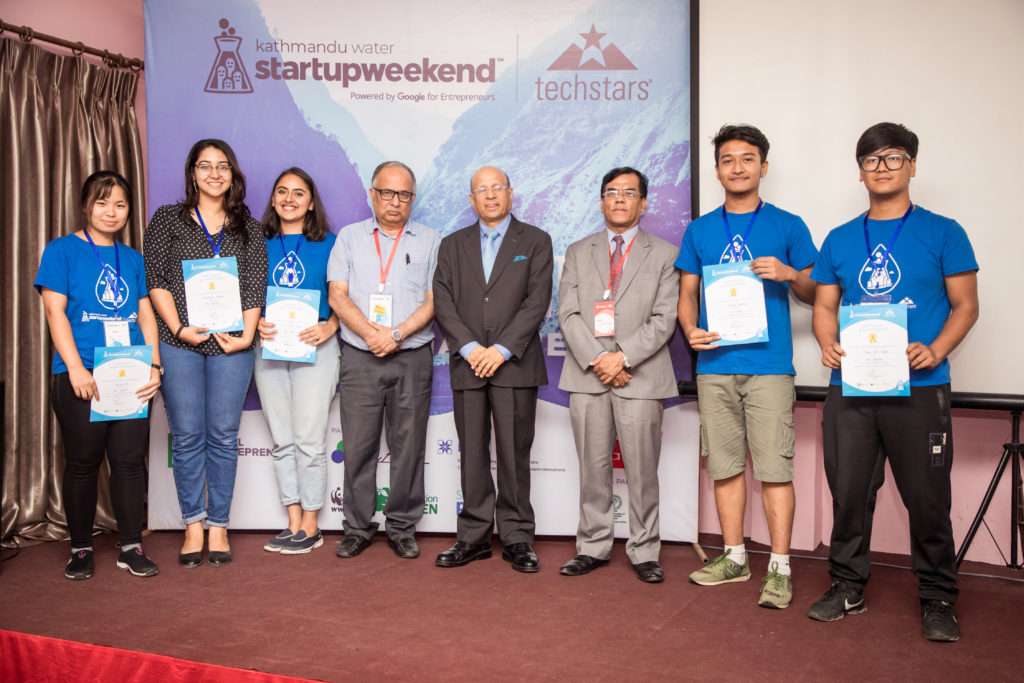 The event was organized by NEHUB in association with Southasia Institute of Advanced Studies (SIAS); primary collaborator, WWF Nepal, and SmartPaani and was held between 28 – 30 September 2018 at The Entrance Café.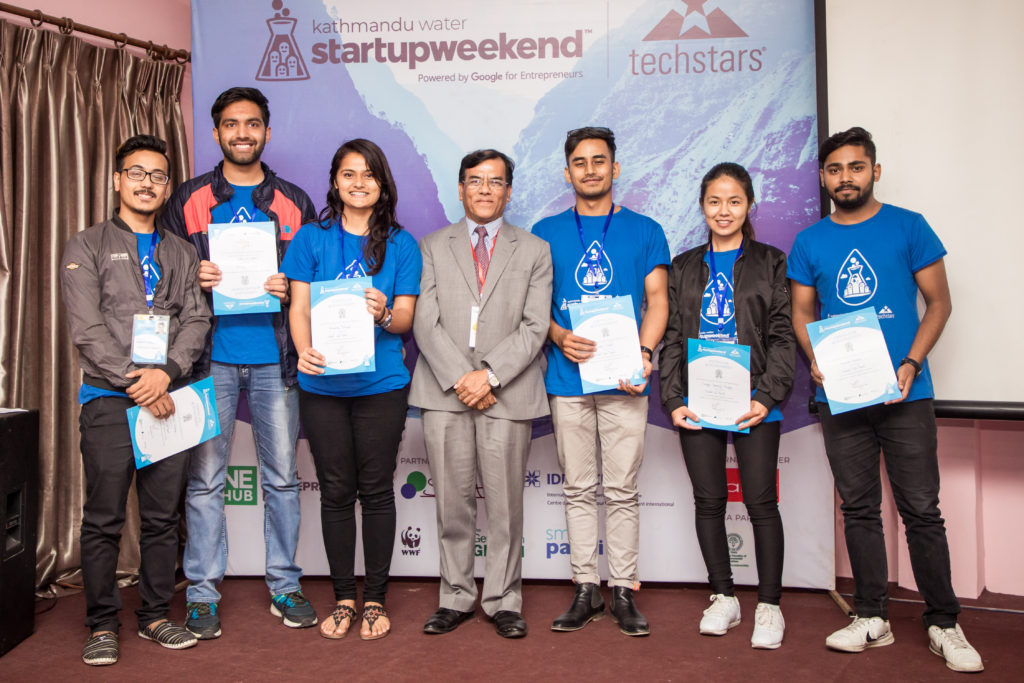 There were 55 participants in the tournament. Among them, 31 participants pitched their ideas and 10 were selected by popular voting among the participants.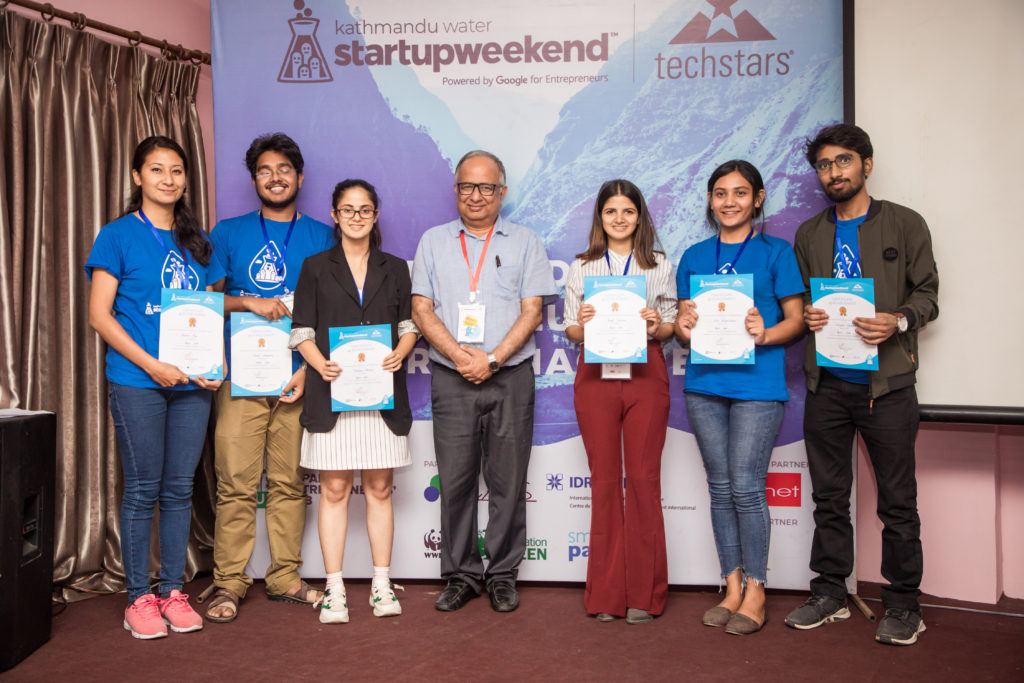 The competition focused on water management solutions touching base with SDG Goal number 6 "Ensure availability and sustainable management of water and sanitation for all" among the seventeen (17) Sustainable Development Goals (SDGs) set by the United Nations in 2015.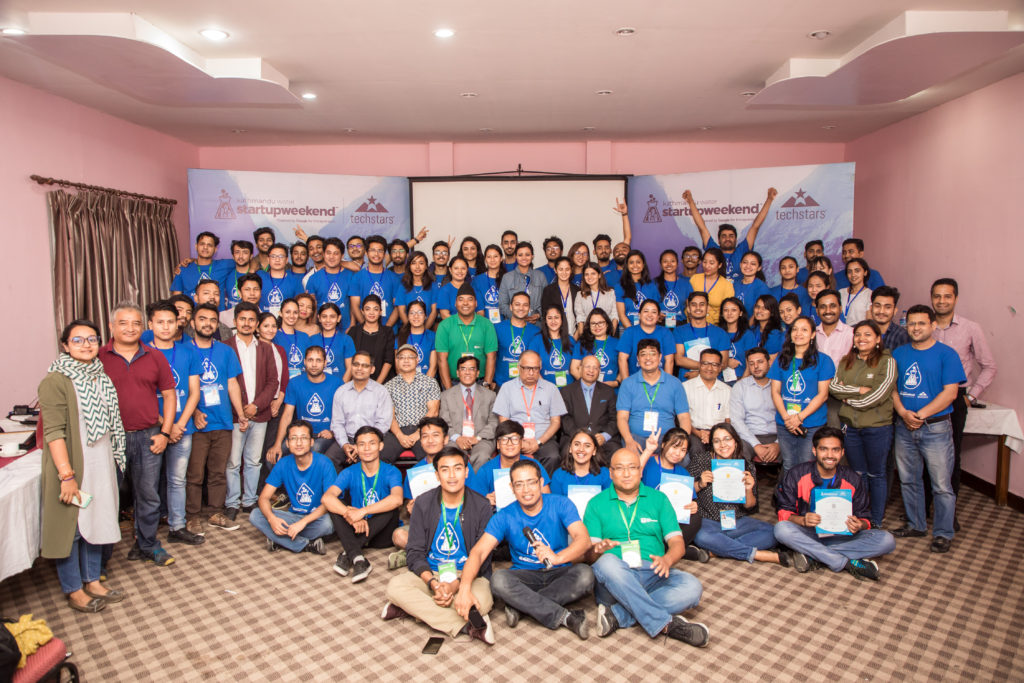 NEHUB is dedicated to foster entrepreneurship, support startup communities, contribute towards a vibrant entrepreneurial ecosystem and facilitate investment in small and medium enterprises.
About Tech Start-up
Startup Weekend is a three-day program, often residential, that starts from Friday evening to Sunday morning. In 54 hours, the participants experience the highs, lows, fun, and pressure that make up life at a startup. During the process, the contestants interact with investors, co-founders, and sponsors who are ready to help them hone their ideas into reality. The ideas are then polished by the team members based on the mentoring given by the coaches. At the end of the three days, the final pitching session is conducted, and top teams are selected.
About WWF
WWF is the world's leading conservation organization, working in 100 countries for nearly half a century. With the support of almost 5 million members worldwide, WWF is dedicated to delivering science-based solutions to preserve the diversity and abundance of life on Earth, halt the degradation of the environment and combat climate change. WWF has been active in Nepal since the 1960s and remains committed to the vital work being done in the region to save its unique and irreplaceable biodiversity.
Learn more at www.wwfnepal.org