Nepal reported zero COVID-19 deaths in the past 24 hours for the first time since August3rd, according to Ministry of Health and Population.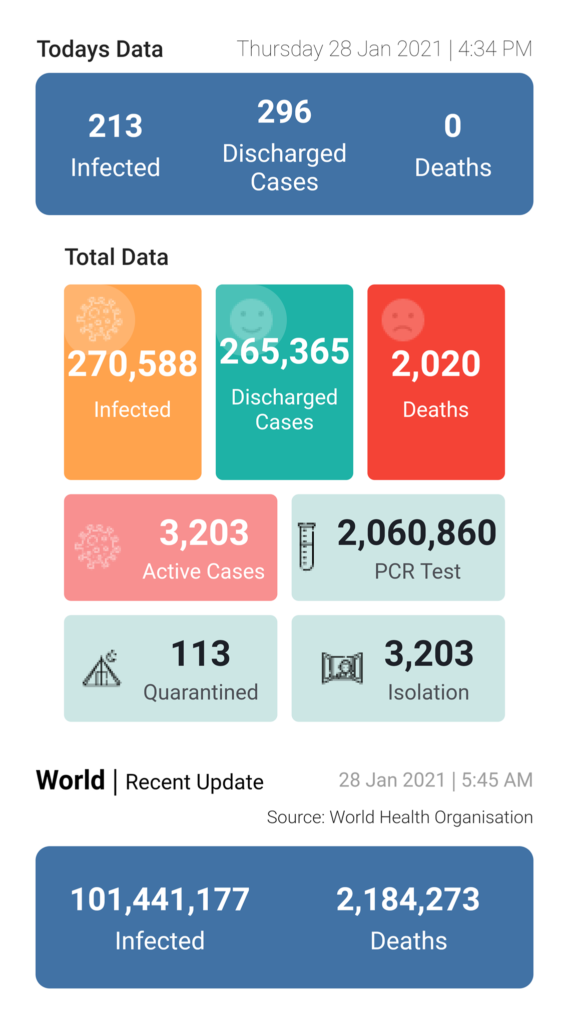 Read:Nepal Approves Oxford-AstraZeneca Covid-19 Vaccine For Emergency Use
Nepal's neighboring country, India have reported over 154k deaths from the pandemic and more than 10.7 million people have been infected.
As of this writing, according to Hamro Swasthya (an app developed by the ministry), 2,060,860 have been tested with 270,588 confirmed cases, 265,365 recovery and 2020 deaths.
Nepal has already started its vaccination against Covid-19 on Wednesday.  Health workers and frontline workers will be the first to get the vaccine.