By Om Tat Sat,
The 62nd edition of the Grammy Awards, scheduled to be held in Los Angeles on January 27, will be of much interest to Nepalese diasporas. Nepali musician, Manose Singh (Manose Newa), has just been announced as one of the artists of music album Deva, nominated for Best New Age Album.  If he becomes a winner, he is likely to stand apart among Nepali musicians, as A.R. Rahman does in India after winning two Grammy Awards for his music composition for the much appreciated movie Slum Dog Millionaire in 2010. Grammy is one of the three biggest music awards, and just to be nominated is a huge accomplishment for Manose, as it is a matter of pride for all Nepalese. Manose conveyed the same message in his interview to Nepalisite.com.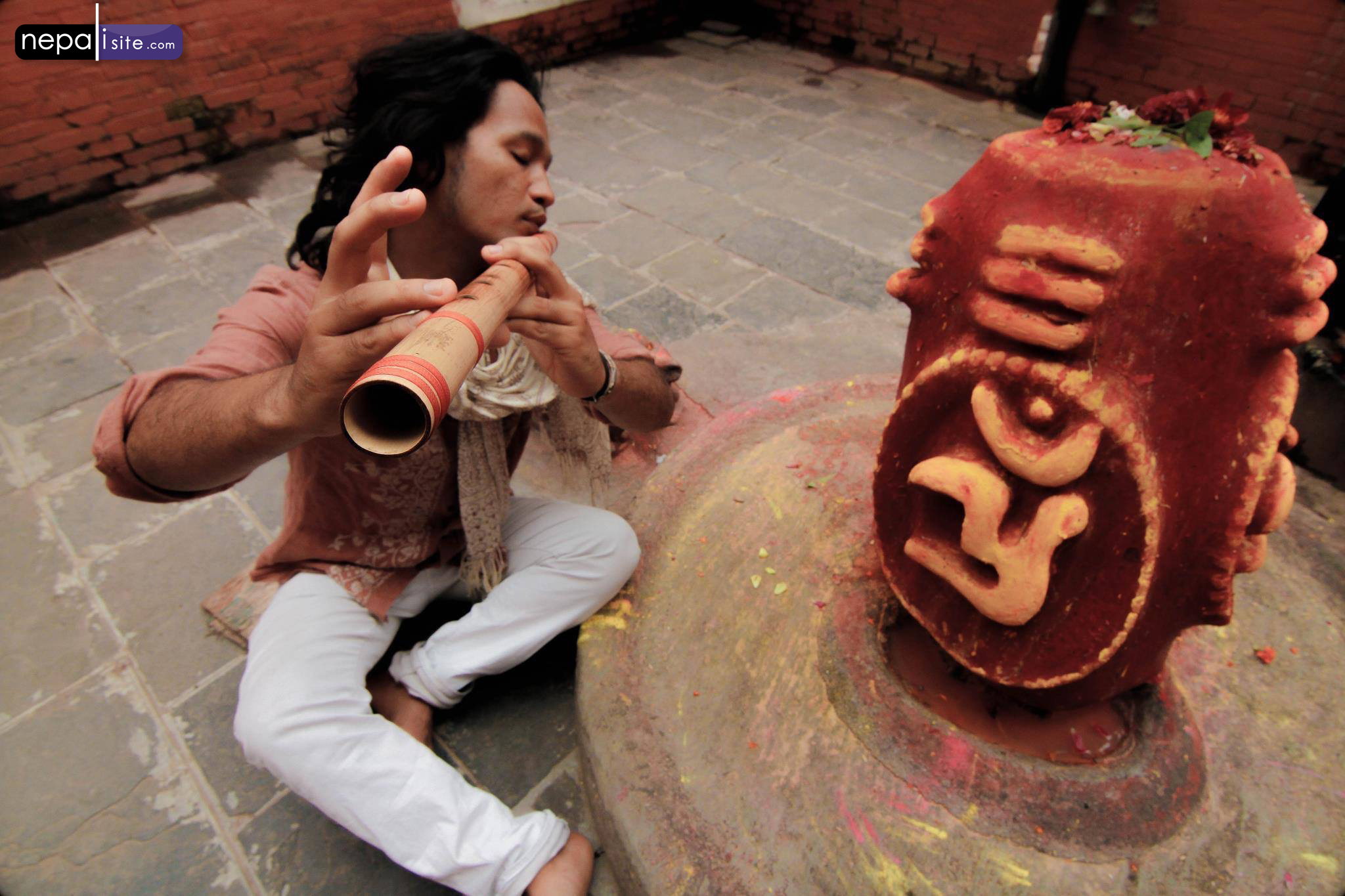 Manose is a classic case of "morning shows the day." His interest in flute was ignited at the age of 8 when he heard the mesmerizing flute tune coming through his window. Soon, his music lessons started after being initiated by a shenai player Madan Dev Bhatta, a disciple of Ustad Bismillah Khan. He learned classical raga music that still influences his work with devotional touches from both Hinduism and Buddhism.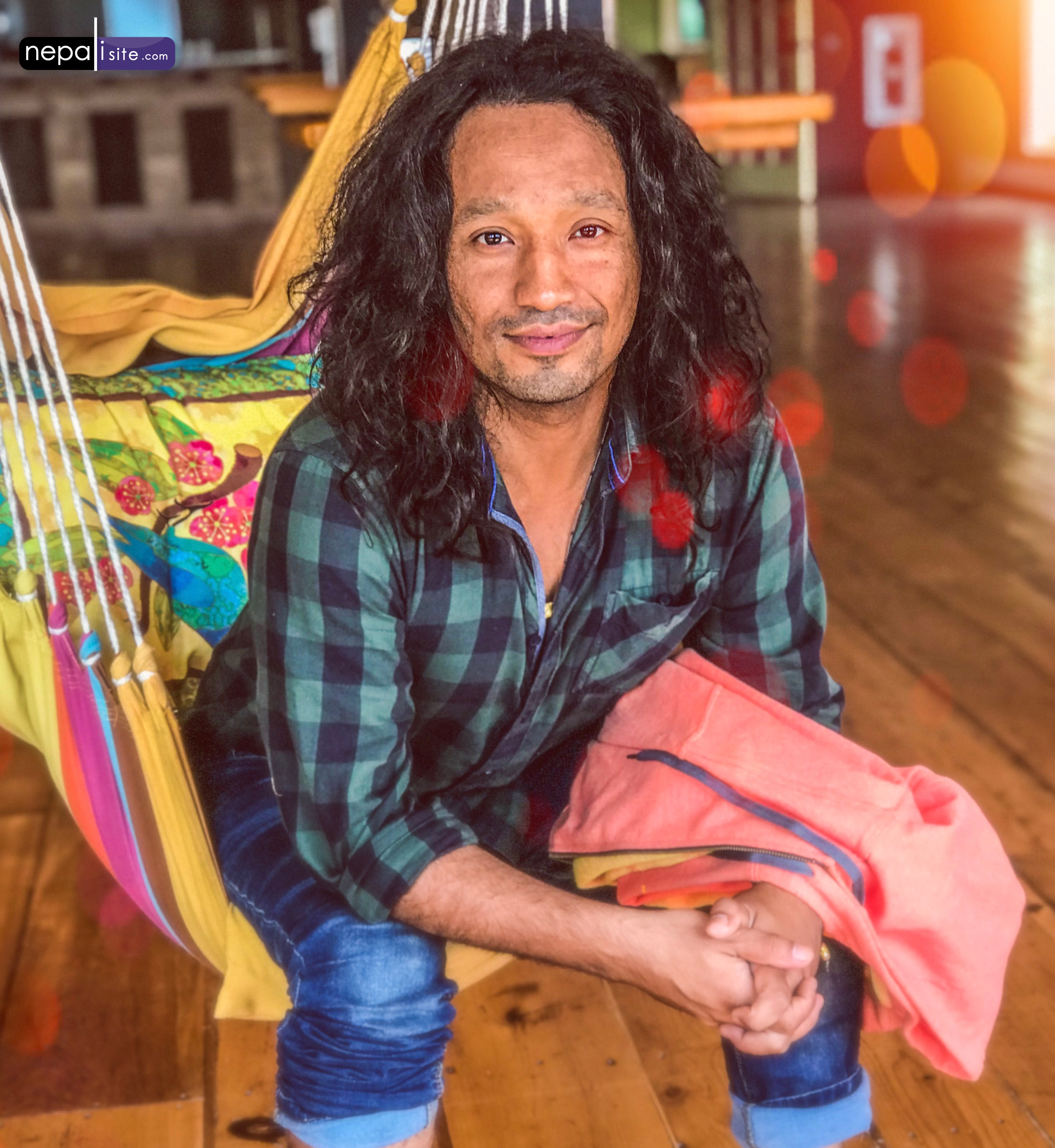 In the interview he reveals that he learned in spiritual centers like Pashupati and Boudhanath, and developed interest in classical music. He learned from number of Gurus in Nepal notably the late Tabala maestro Pandit Hom Nath Upadhyaya, and later toured many countries with Nepali musicians.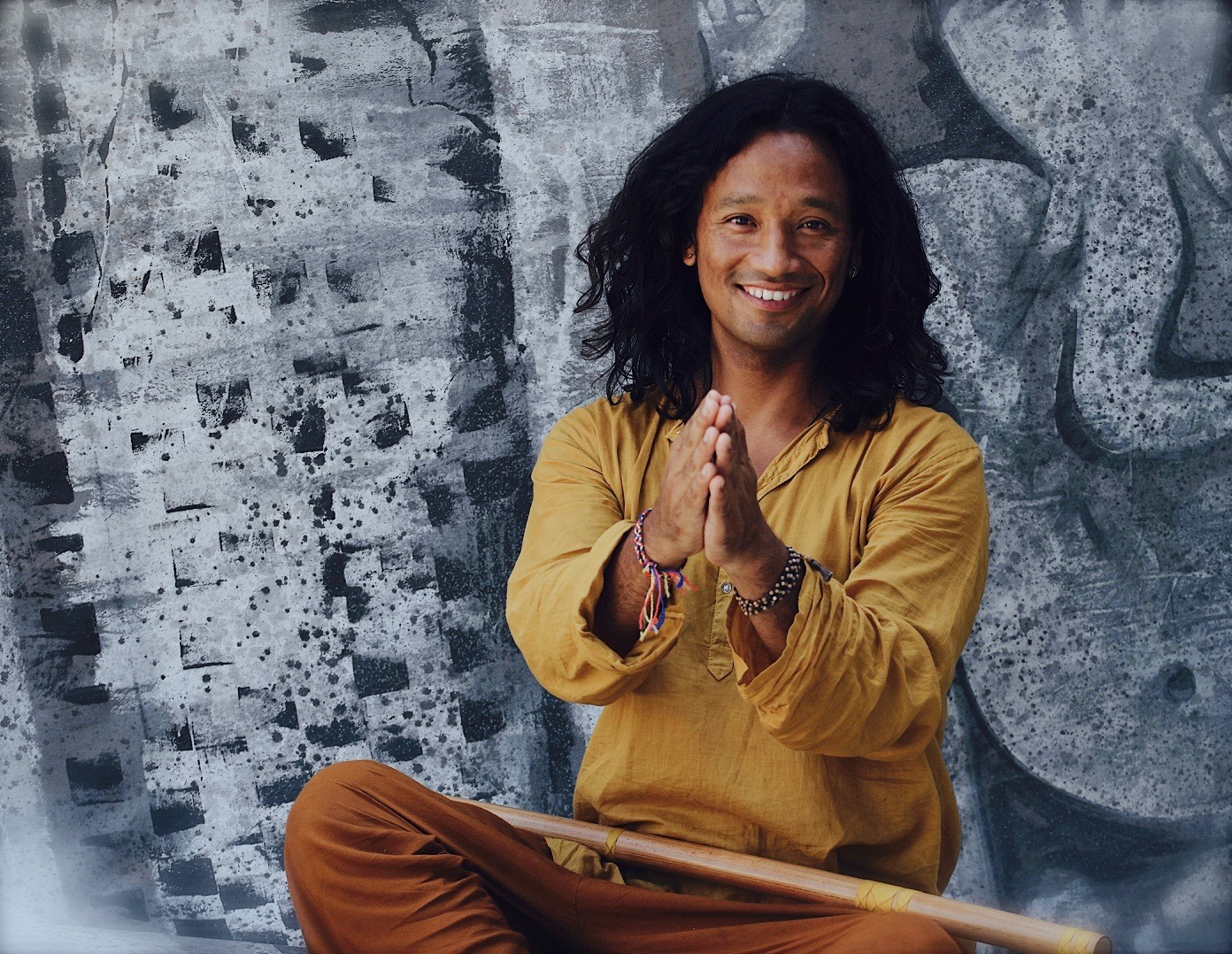 He enrolled for some semesters in Ali Akbar College (San Francisco) that had Zakir Hussain and like as instructors. He impressed people including with his talent to the extent of getting invitations to play flute in music albums.  It was then when Manose met Miten, who was also impressed with his playing, and soon invited Manose to play in their new album.  That was 15 years ago. 
Manose is very thankful to both Miten, Deva Premal and to Latin Grammy Award winner Joby Baker who produced the album Deva.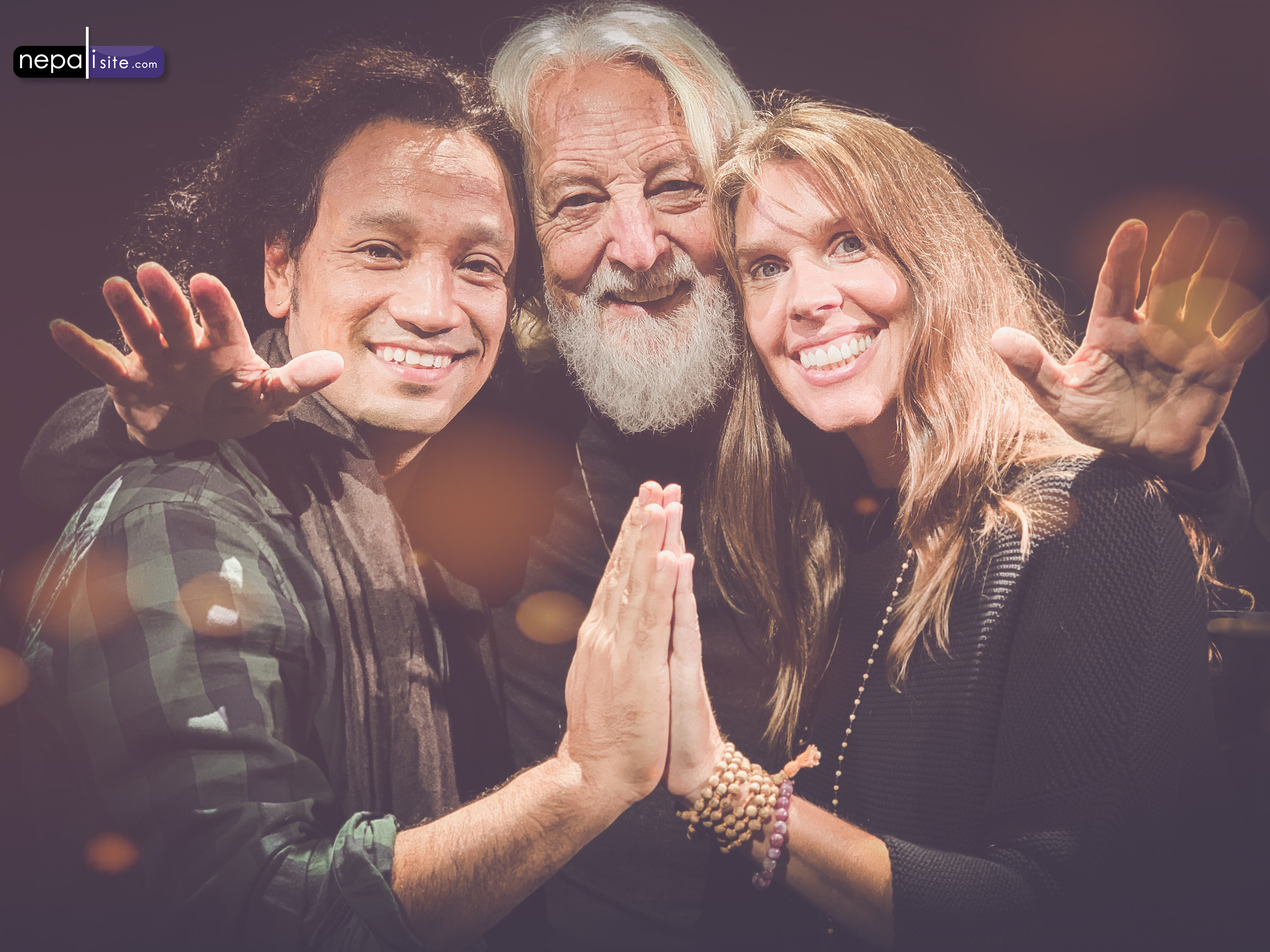 According to the website of Deva Premal and Miten: "Manose has released four solo CDs and is ever-more popular as a contributing artist for work by everyone from Deva Premal & Miten, and Grammy-nominated Jai Uttal to bluegrass great, Peter Rowan. He has also collaborated with the Chicago Children's Choir, tabla maestro Swapan Chowdhury, John Densmore of the Doors, and The New Maihar Band, an ensemble created by Ustad Ali Akbar Khan." That is one impressive achievement for us to be blown away.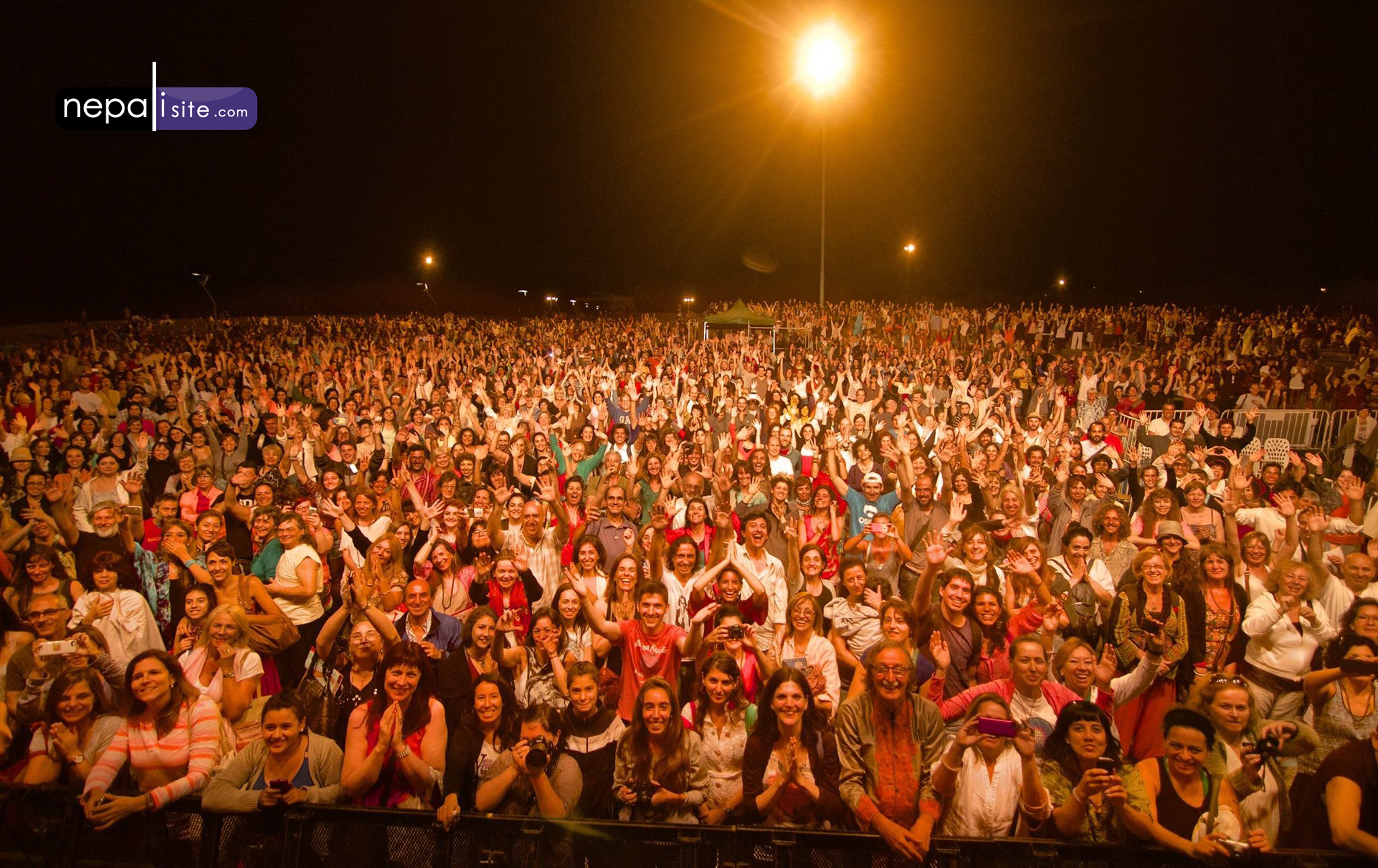 He is based in San Fransisco at the moment but that does not mean he has cut ties with Nepali music scene. The website goes on: "He is a founding member of the classical raga group Sukarma, his music videos air regularly on Nepali TV, he performs annually in Nepal's jazz festival where he has shared the stage with Australian maestro Don Burrows, and as a member of the nation's most popular rock band, 1974AD, it has been his privilege to re-popularize his traditional flute in his country where he was the first to introduce it as a rock instrument."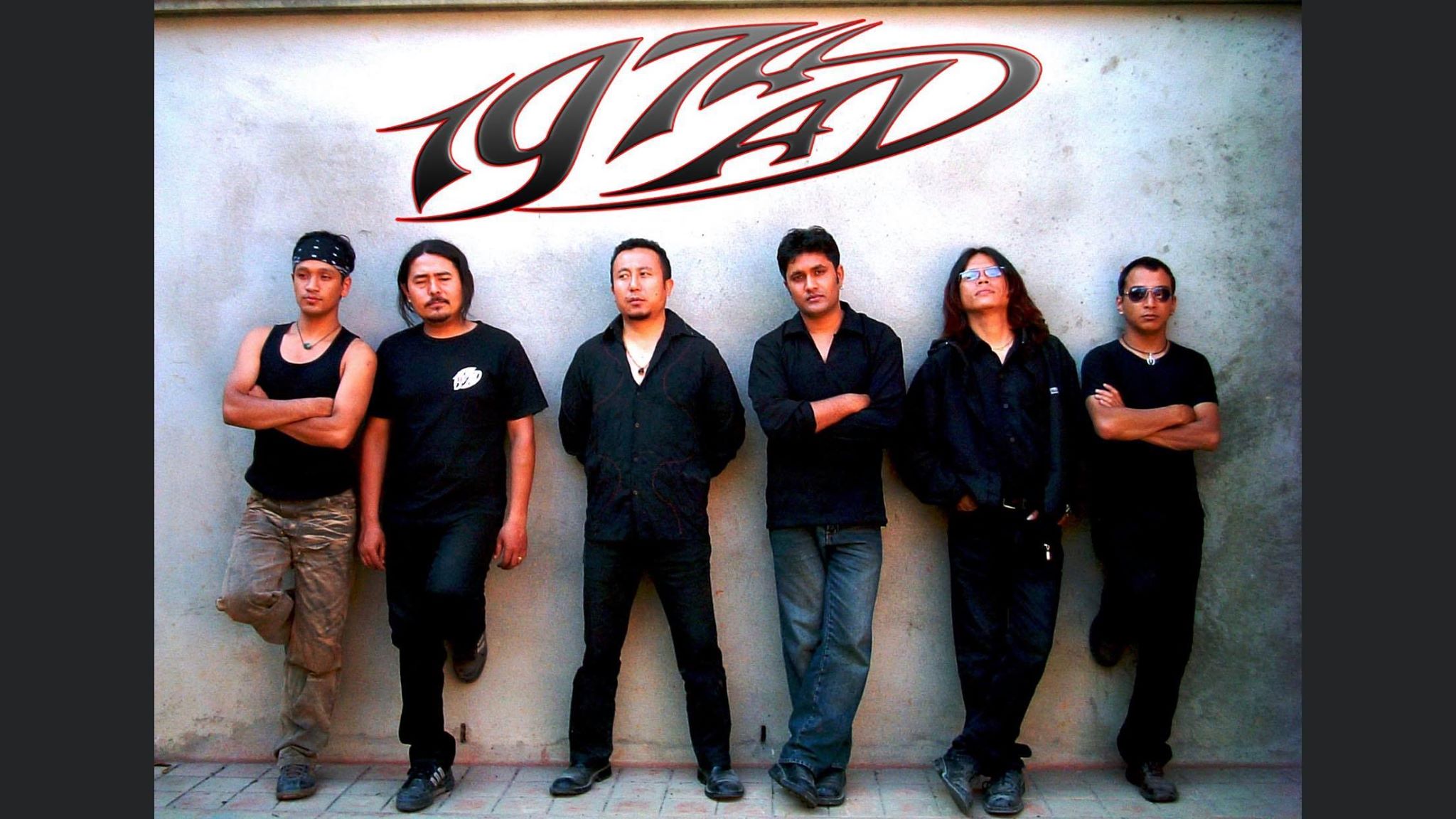 The grammy nominated album Deva, which consists of 7 tracks that incorporate the enchanting Gayatri Mantra, is described to be "a deeply relaxing mantra sound-bath for body, mind & spirit, ideal for meditation and slow yoga flows."
Manose has been a significant part of many of their albums.
Manose is indebted to his aunt, Tikamaya for the melody of Mahamantra which is included in the album.  "The melody is chanted all over the world exalting the sweetness and pure love of Krishna and Radha" as stated on the website.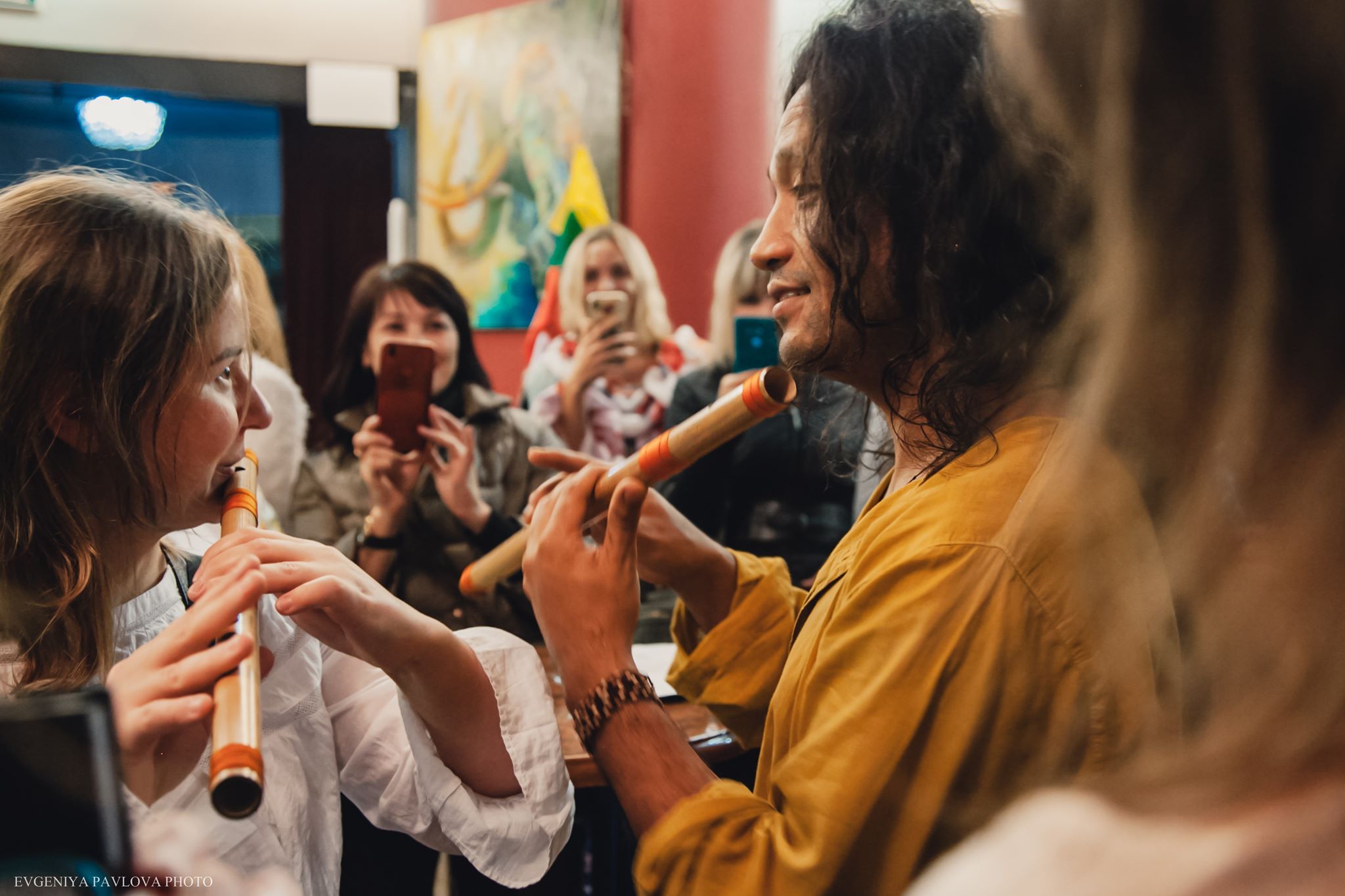 What Manose values the most is that music creates a bridge between the East and the West. He is proud to be instrumental in bringing the world together in peace through music. Music being the universal language, it appeals to his inner self the immense power it exerts on all of humanity. He believes that embracing one's own culture is very important, and being a flutist and playing spiritual music from Hindu and Buddhist culture paved way for him to spread his wing in the world.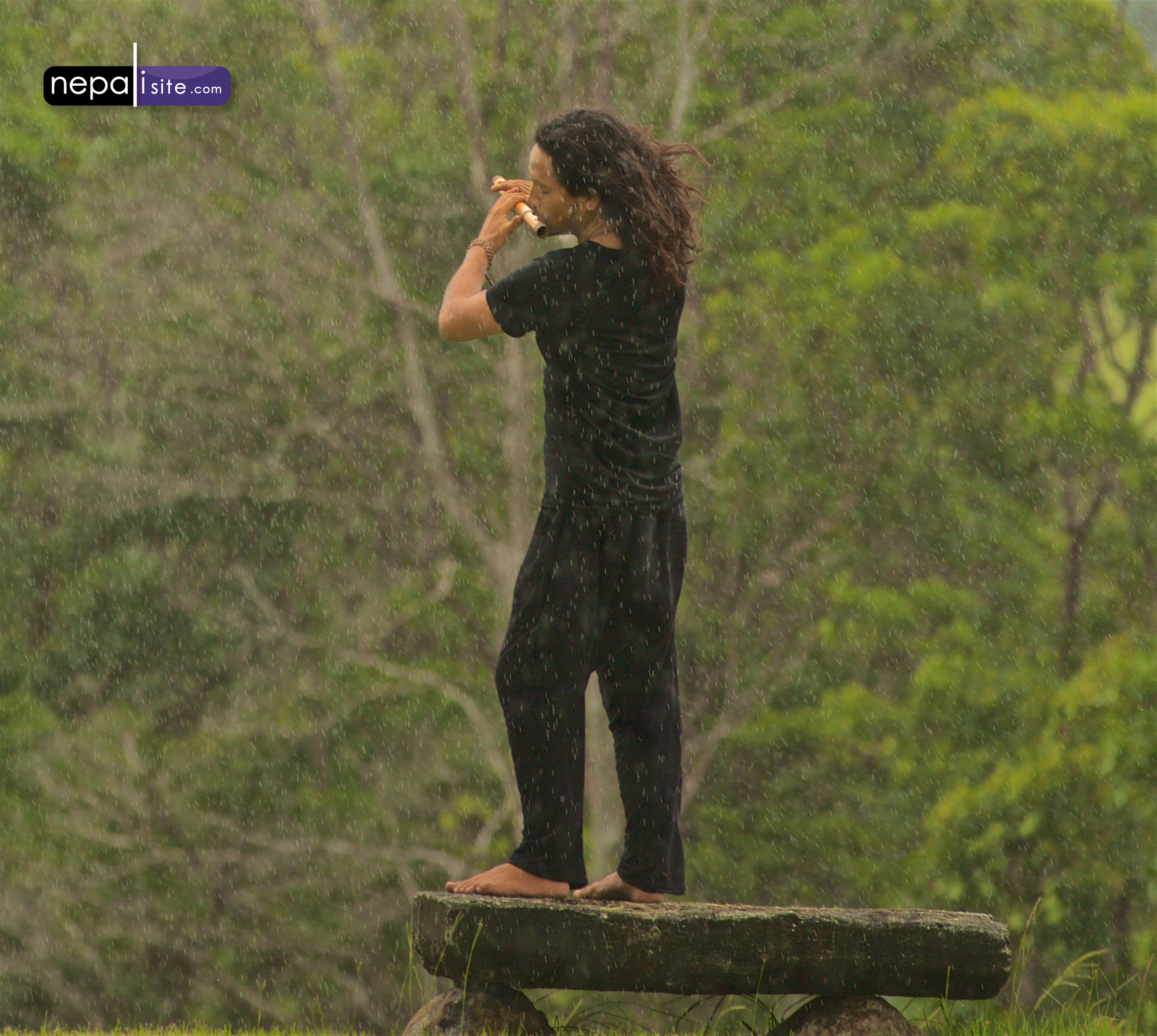 Here, it is worth noting that what is considered New Age music in the West is actually the classical music for the East. These devotional music are uplifting and help connect man's mind, body and spirit. It takes the spirit to higher realms of consciousness. That is the same quality heard in Manose's spell-binding flute play.
Manose insists that embracing and promoting one's own, like the flute, brings greater rewards. He has become the living example of it for all those who have sought to copy the West. That is the best inspirational message of all. If you listen to the album, they are all devotional songs that we get to hear in our satsang events in any religious gatherings. So, come to think of it, we are all seeped to the bones with music vibration of highest order, world-beating Grammy quality music.