Written by Sumona Balla
The last day of the first month of the year ended with the whole world being mesmerized by the enchanting celestial phenomenon, which hasn't been observed since 1866 in the U.S. My cousin had reminded me, "Don't forget to get your camera ready for tomorrow!". Thanks to her, I was prepared and excited to witness the rare convergence of super moon, blue moon, blood moon, and lunar eclipse. The adrenaline rush won over sleep and chilly weather. When I stepped out early in the morning, the moon was still sparkling silver. As the hour progressed, the moon slowly turned into a beautiful warm glow ball, deepening into blood moon as the lunar eclipse took over.
Someone beautifully said, "If you're ever feeling lonely, just look at the moon. Someone, somewhere, is looking at it too."  As I gazed at the moon, I thought of my family and friends in Nepal, wondering if they are looking at the moon too.  Today was a beautiful reminder, that we are all connected.  In Astrology, eclipse indicates change; it is a great time for self-reflection and letting go of the baggage that is weighing one down.  Here's to hitting that refresh button and new beginnings!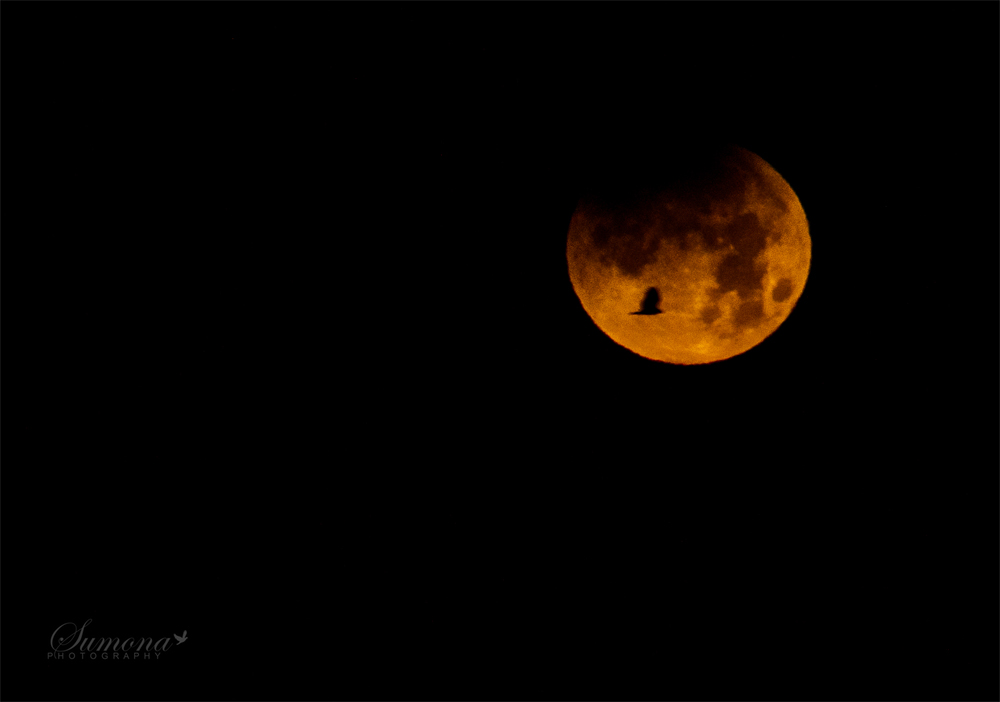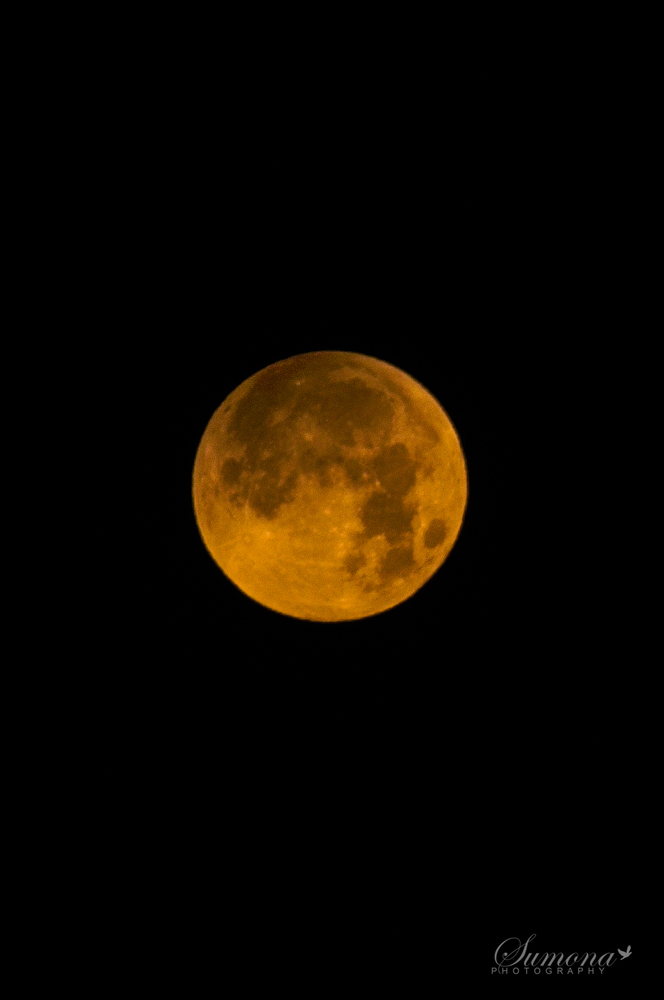 Sumona fell in love with photography seven years ago while she was visiting Nepal on her summer break.  The everyday scenes taken for granted while growing up, like the bustling streets of Kathmandu to serene landscapes, from unique architecture to friendly faces all seemed enticing this time around.  During this time, she also took photos and videos for Nepalisite.com, including covering Miss Nepal 2012 and Sunsilk Bridal Makeup and Hair Do Competition.  By profession, Sumona is a Business Analyst, however she does not miss any photo opportunities as seen today.
Photos by Nepali photographer Sumona Balla Malla, who currently resides in Orlando, Florida, U.S.A.
Website: http://www.sumonaphotography.com/
Instagram: @sumonaphotography
Facebook: fb.com/sumonaballaphotography