By Om Tat Sat,
In this time of fear, diverse people have found expressions that suit their passion and pursuit. Most of the new generation seems to be galvanizing towards social media such as Instagram and Tiktok.  Some have gone for musical riff challenge. Others seek release through television shows and finding new idols to venerate.Amidst all the chaos of the new Nepali New Year, a group of photographers journeyed for a mission to spread cheers through their passion of photography. They are the ones who have discovered that the purpose of life is to be of service to others and then the greatest pleasure in life is to be able to give, no matter what, just learn to give. It could be a smile, a helping hand, a good word of advice, or even food or clothes to the hungry and the naked. God forbid, there are no lack of them, even in the wealthiest country in the world, as the hype goes. 
All photos are published on this site with permission from Photokhichuwa.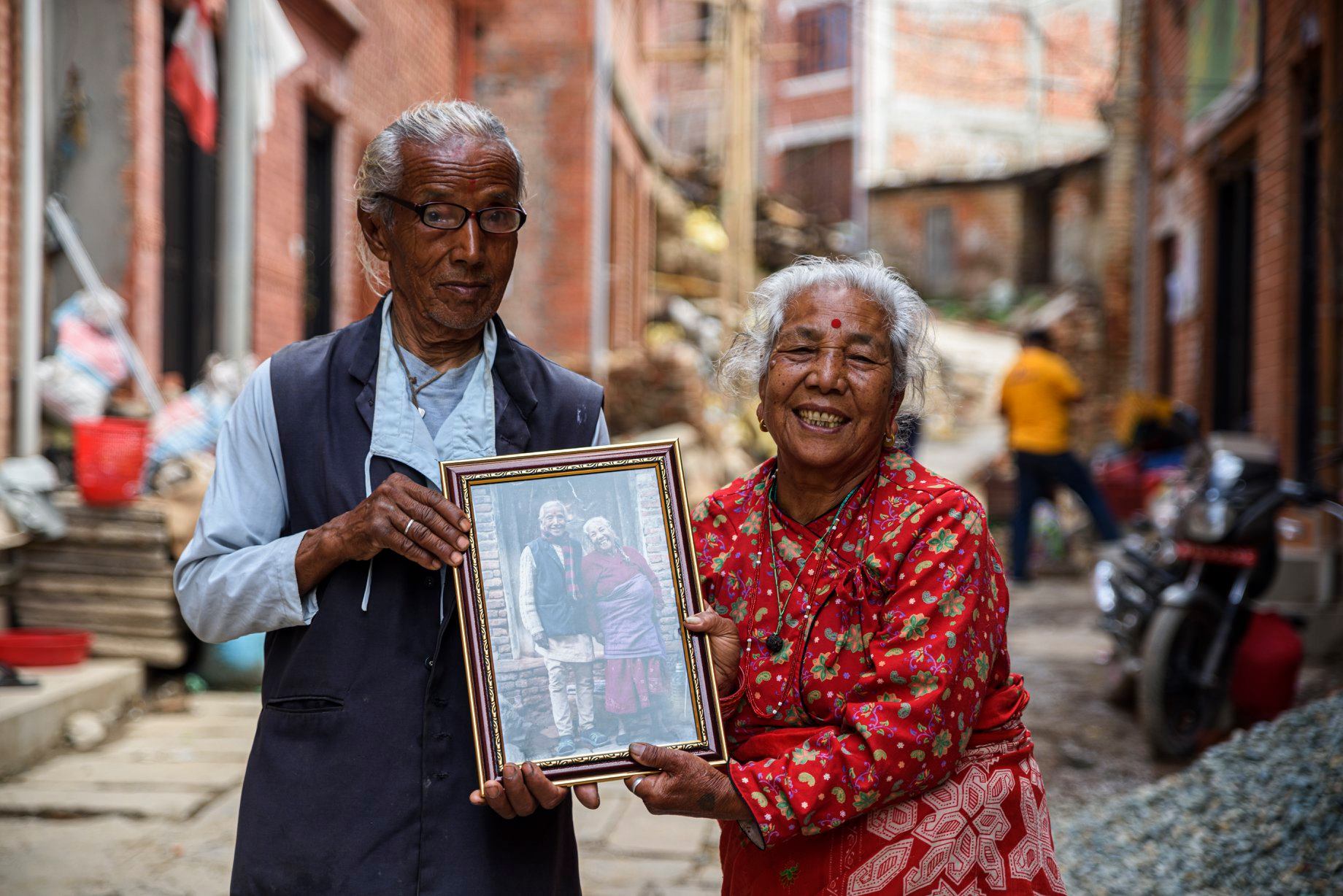 Checkout:16 Amazing photos of Courtyards of Patan Museum through Fisheye Lens
During the celebration, an individual preferring to go by "Photokhichuwa" in association with Stock Photography Nepal (SPN) gathered a group of six youth to visit three small hamlet called Thimi, Khokana and Bhaktapur in Nepal and mixed with the warm-hearted, welcoming people of Nepal, famous for their hospitality. As avid photographers they captured the lives, activities and simple pleasures of these common folks, children, adults and senior citizens. Then after developing their portraits, they gifted framed pictures of these earlier subjects to the locals. That was their way of welcoming the new year 2077 of Nepalese community. 
What would giving a photograph in itself mean anyway? A lot. Who would bother and go celebrating lives and presence of simple-minded rural and traditional people just going about their daily lives? It would not be in their experience to be taking selfies gazillion times a day. So, being gifted a personal large portrait for their keeps actually meant something significant to the recipient, be it a child or an old lady with priceless smile of gratitude apparent in the Instagram posts shared by the photography enthusiasts. 
https://www.instagram.com/p/B-57i7ZhRKO/?utm_source=ig_web_copy_link
Their own words summarize their work: "As dark and mysterious as he wishes to remain, PhotoKhichuwa's bright persona betrays his harmless intentions, which thoroughly shows in his works. In this season of the Giving Back series, this voracious photographer brings together five other photographers from the sphere to join in on his venture. Stock Photography Nepal (SPN) is proud to have shared this experience with these giving souls and friends. In this time of despair, we hope these smiles will warm all anxious hearts, yours and ours, and rekindle in us the spirit and joys of giving yet again."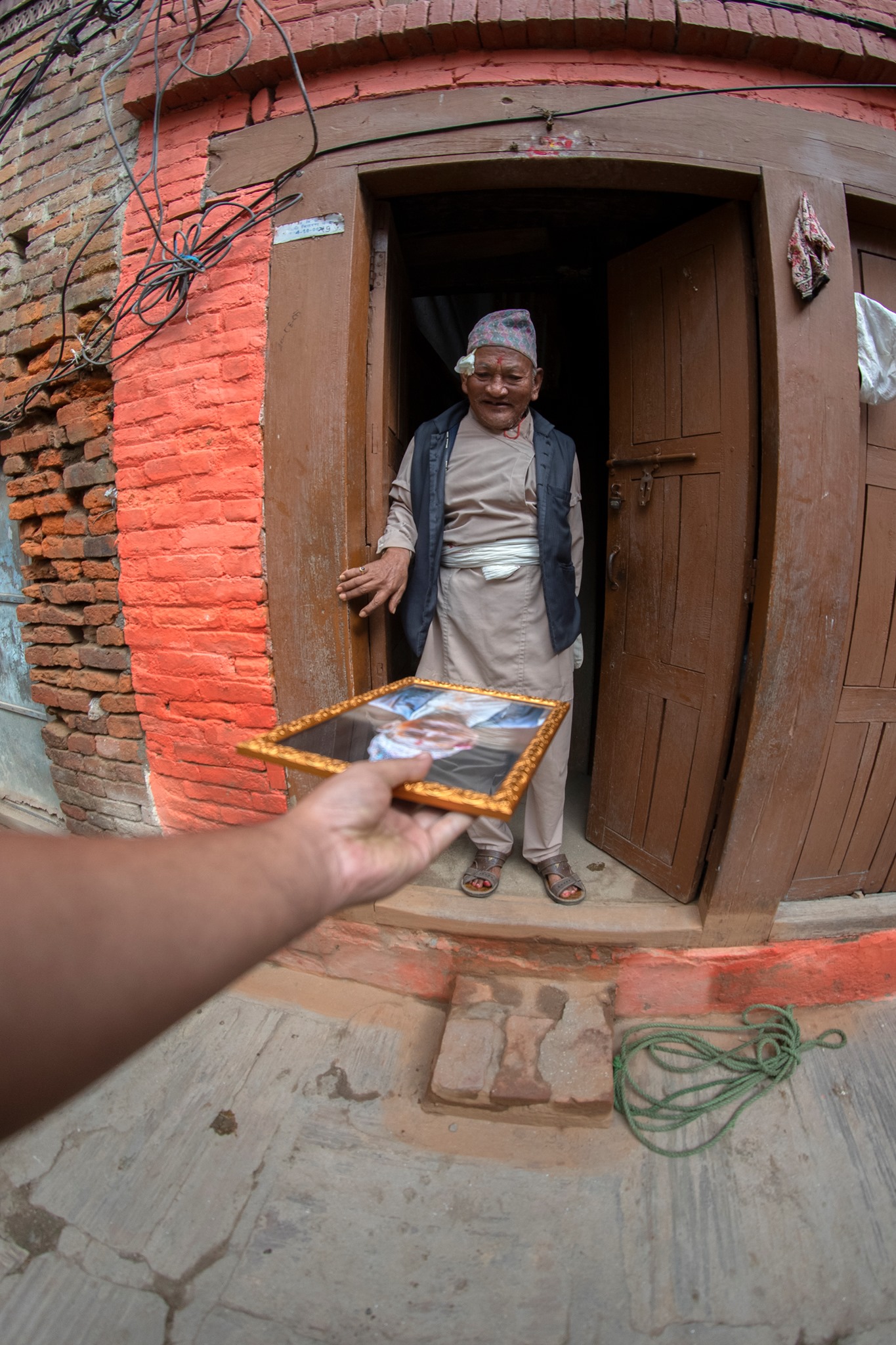 Truly, not everyone in the world has the luxury of being photographed or know of its existence. Back in 1988, when I was a supervisor for constructing a suspended bridge in a rural remote location, there used to be some laborers called Raute. They lives some two hours away from the bridge site and had to walk each day to work. It was my first encounter with this group of people of Sindhupalchok. We used to take pictures of our project, take them to Kathmandu to be developed in the 24 hours service in New Road. Obviously, we used to take these pictures back to the construction site and show them to these folks. The amazement these people showed was beyond words. They exclaimed at little things in the picture and such joy filled their faces. "Look, even my ear ring is there."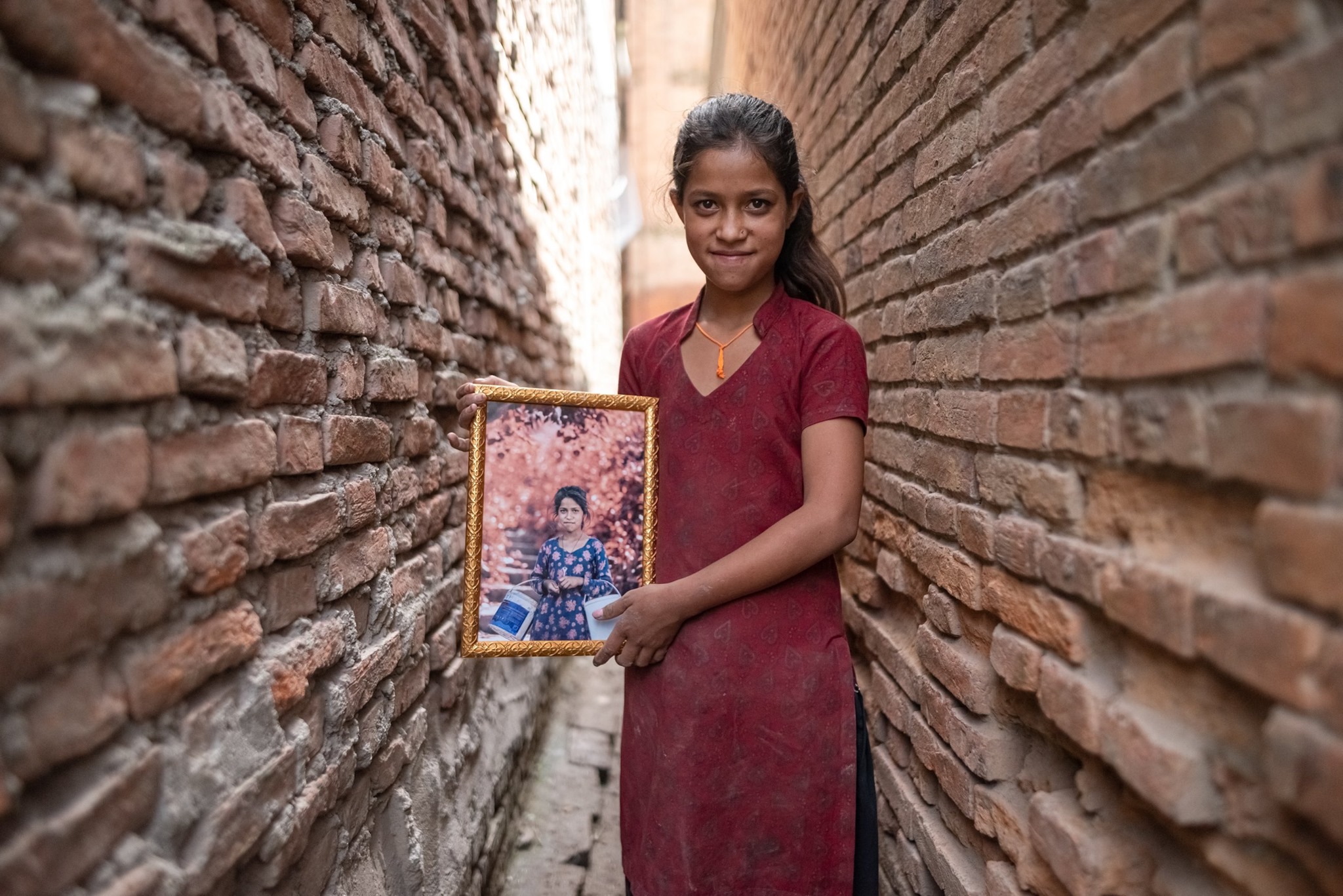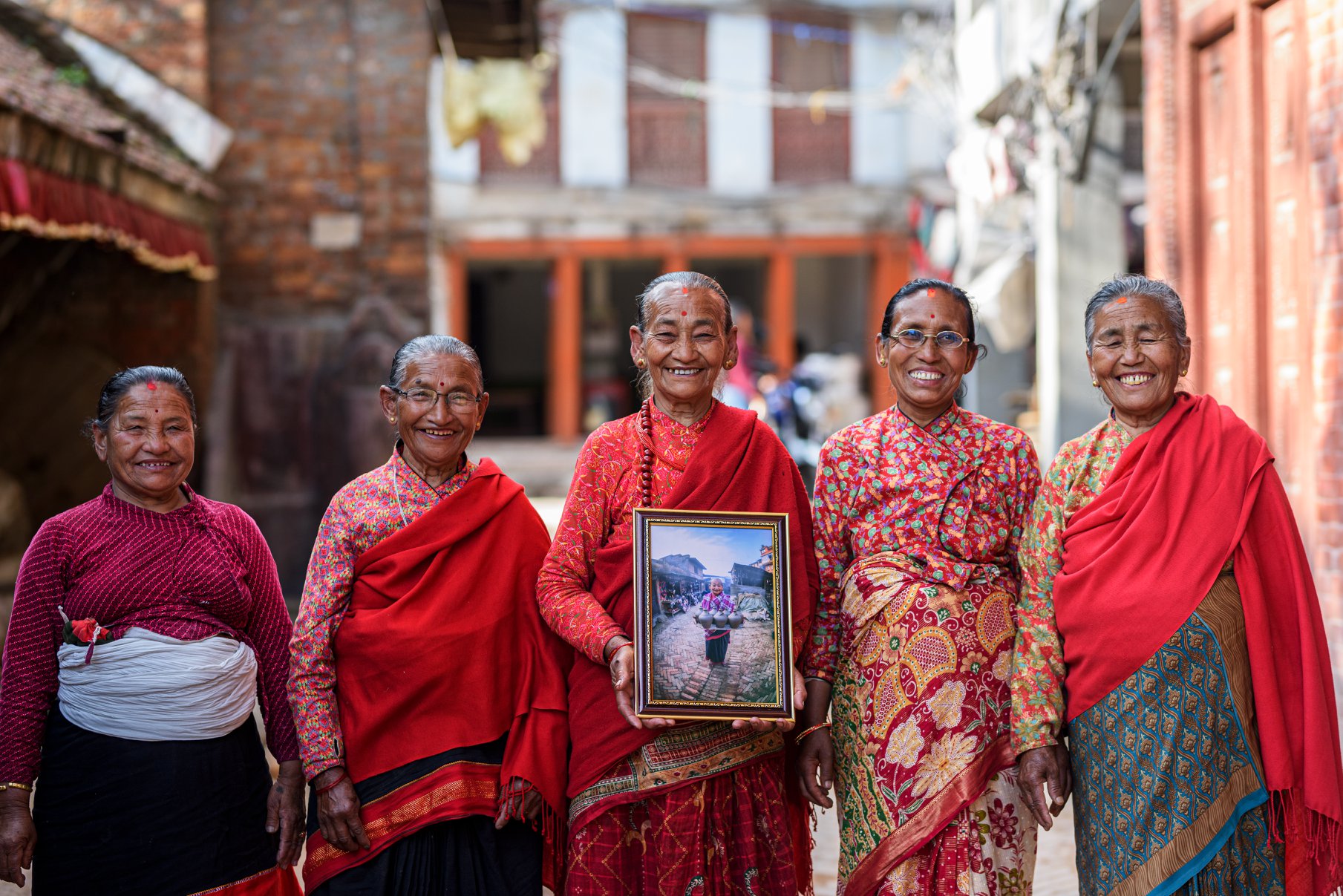 Needless to say, these people lacked knowledge and familiarity of the modern world. However, they had one advantage over all of us. They could make fire with stones and climb steep cliffs to collect honey. If the world were to be hit by a devastating, civilization ending meteors today or a super volcanic eruption were to release, I have no doubt they would be the ones to repopulate the next civilization of the Earth.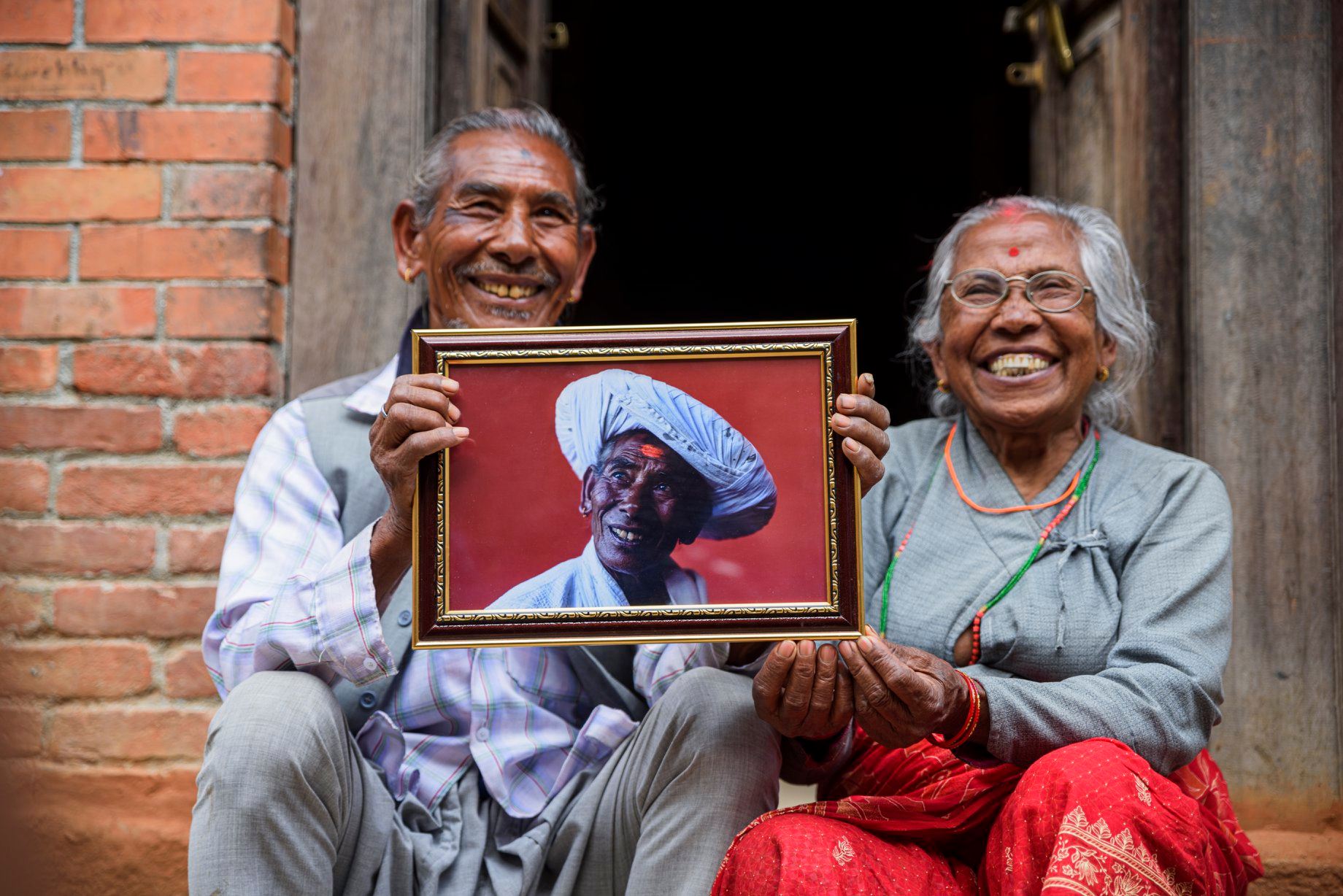 Looking at the pictures and the video, my memories went to those simple folks in Sindhupalchok. Their language of smiles, amazement and gratitude is something the developed world can hardly match.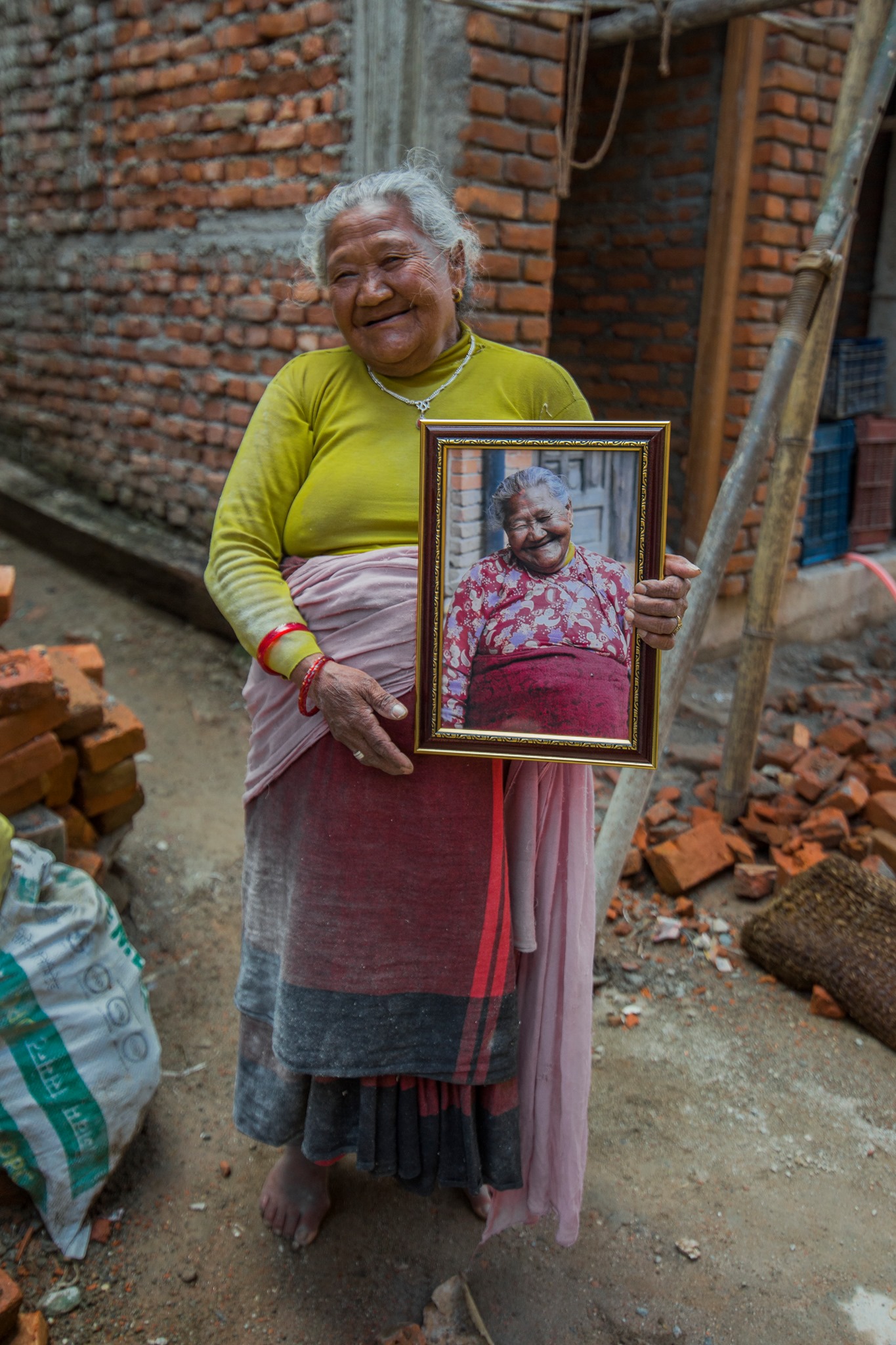 So, even in the smallest display of the attitude of gratitude displayed by Photokhichuwa and SPN team, a larger lesson of life is revealed. Happiness is in giving. So, shall we start seeking opportunity to give in our own lives now? Or never?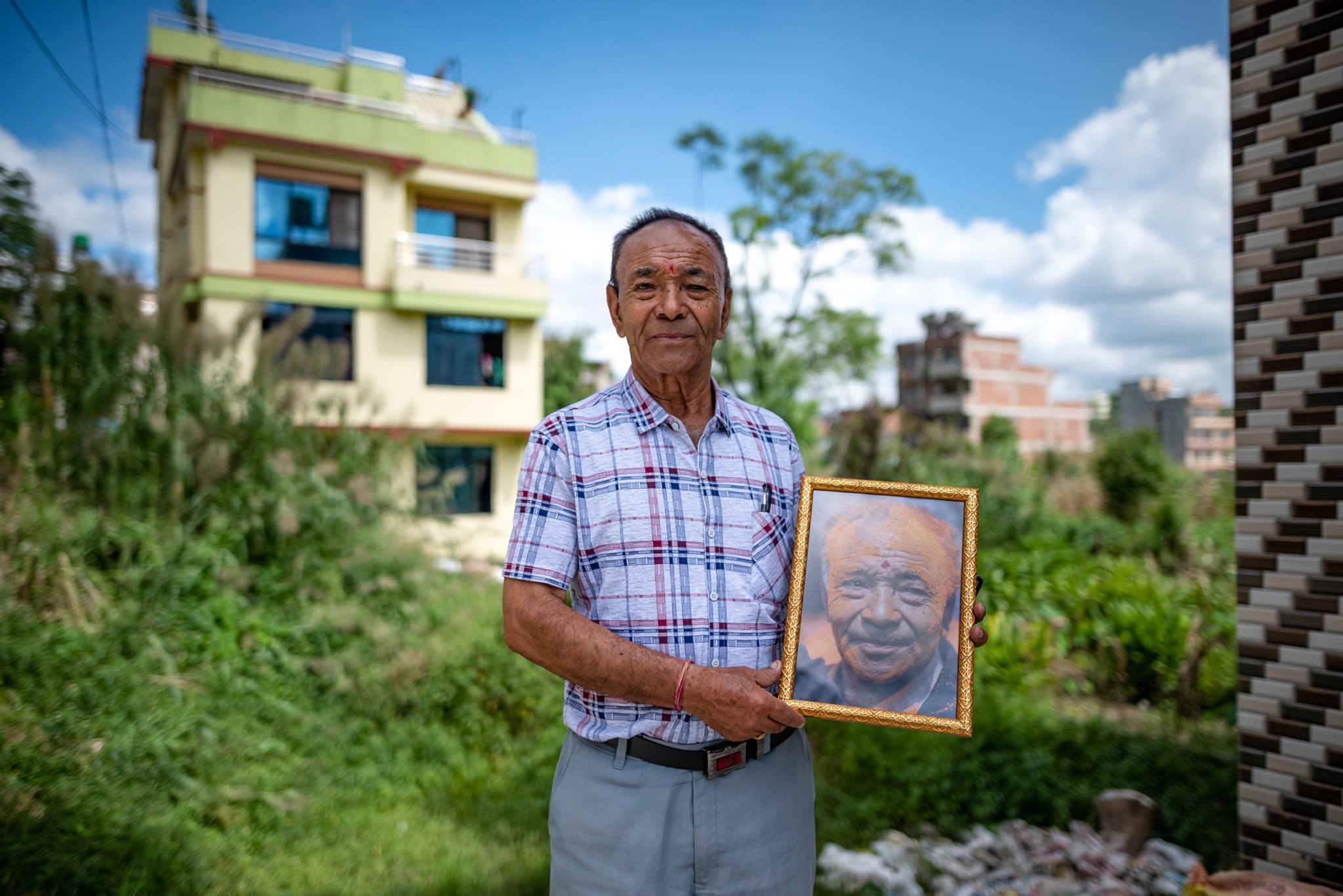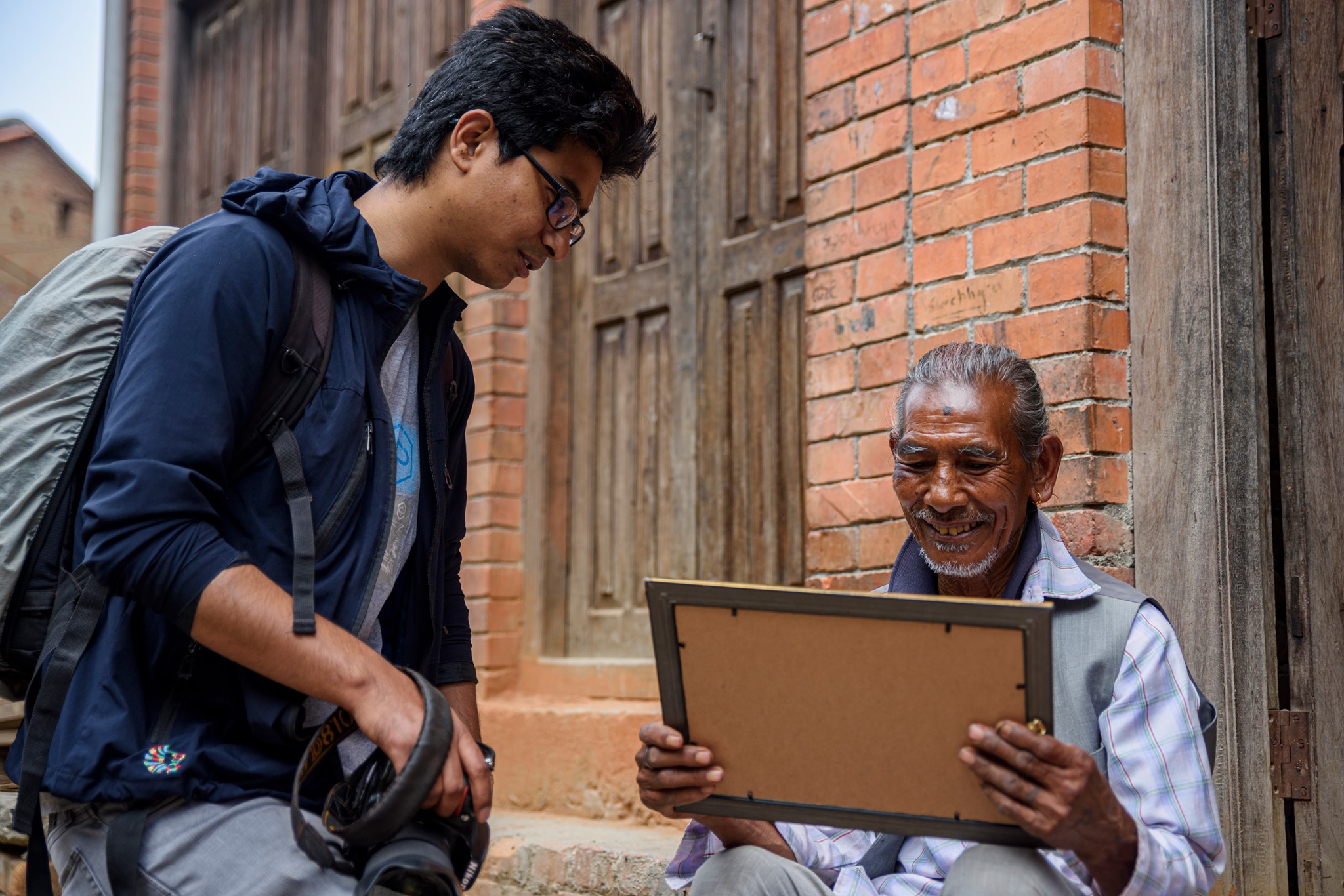 You can view more photos on Facebook.
Photographers :
Ajay Maharjan :https://www.instagram.com/ajmaharjan.np/
Udhab KC : https://www.instagram.com/udhabkc.pho…
Pranishan Raj Bhandari : https://www.instagram.com/pranishan_p…
Dikpal Thapa : https://www.instagram.com/nepaltravel…
Photokhichuwa on social media
Instagram: https://www.instagram.com/photokhichuwa/
Facebook: https://www.facebook.com/photokhichuwa/
Stock Photography Nepal on social media
Facebook: https://www.facebook.com/stockphotographynepal/
Instagram: https://www.instagram.com/stockphotographynepal/
Youtube
The writer is a graduate of Arizona State University in Political Science. He is working as a social activist and motivational speaker for students across Nepal since 2007.  He also blogs at Strong Blog.
The views and opinions expressed in this article are those of the author and do not necesarily reflect the official policy or position of Nepalisite.