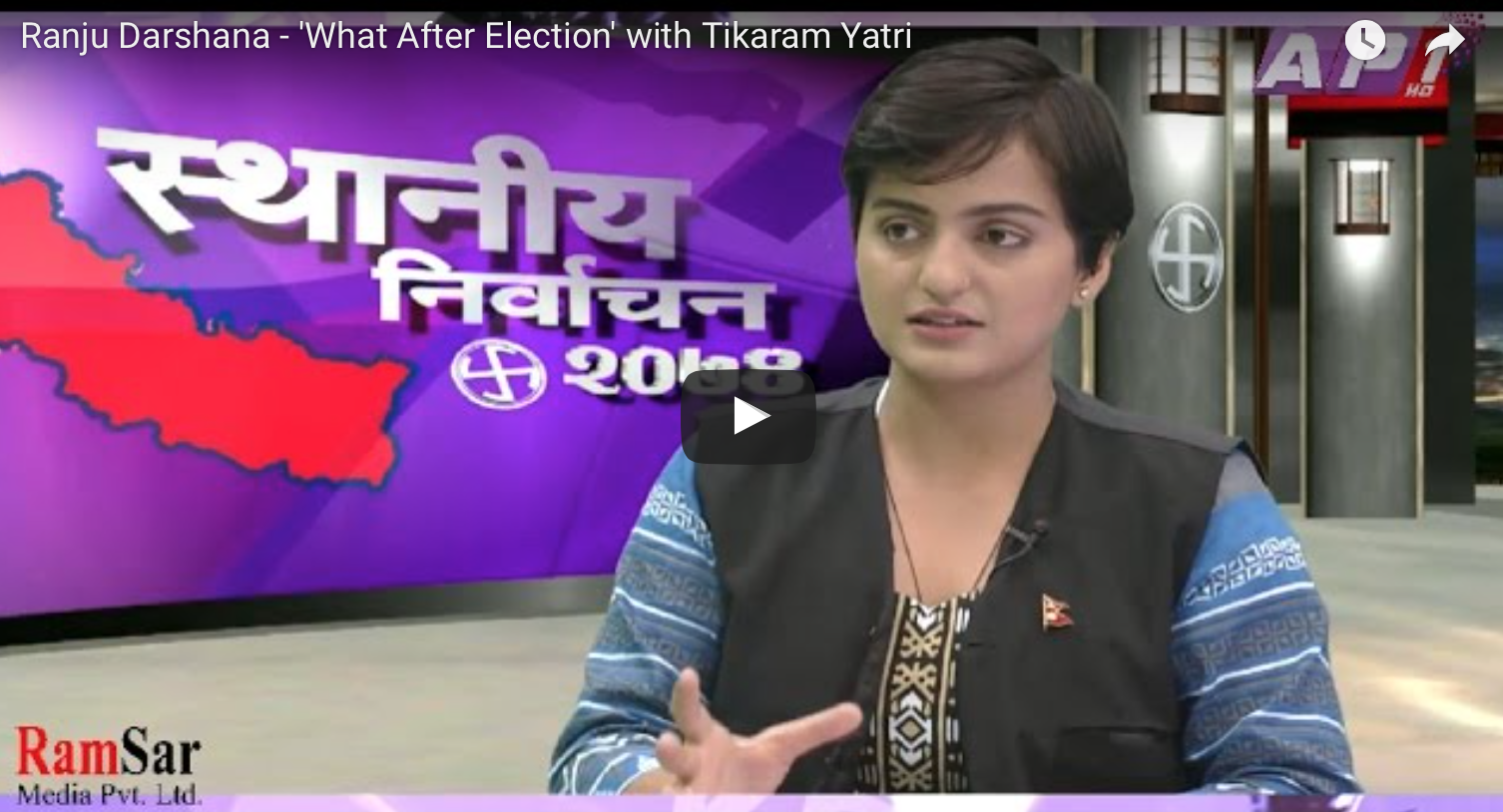 Click here to watch the interview
For the first time in 20 years Nepalese went to the polls and voted in the local election on May 14th, 2017.  Nearly 50,000 candidates are standing for 13,556 positions as mayor, deputy mayor, ward chairman and ward member in 283 local municipalities.
Ranju Darshana of Bibeksheel Nepali being the youngest candidate to run for the Mayor for Kathmandu gained lots of exposure specially on social media.  Ranju says that there is a possibility of working together with Sajha Party in the future.  Click here to Watch the video interview with Ranju Darshana after the election.
Since 2002, when the five-year mandate of the previous elected government representatives expired, local positions have been occupied by government-appointed bureaucrats, as elections could not be held amid a 10-year communist insurgency that ended in 2006, which was followed by years of delay in drafting a new constitution.
The government has pledge to vote on an amendment to the constitution after the election on Sunday, but the fragile ruling coalition is having difficulty bringing together a sufficient majority to get the bill passed.
The first phase of voting has so far been mostly peaceful, though an army ordnance disposal team safely detonated two explosive devices planted opposite a candidate's house in the capital, Kathmandu.