The royal wedding (May 19th, 2018) is behind us, but did you notice Prince Harry stopping to shake hands and have a little chat with two Gurkha Soldiers?
You can watch the video (At 2:23) below where Prince William, and Prince Harry is seen walking towards the Chapel, and right before they proceed towards the steps of the Chapel, Prince Harry notices two Gurkha soldiers giving them the salute.  He then stops to shake their hands and talk to them.  Prince William also shakes their hands.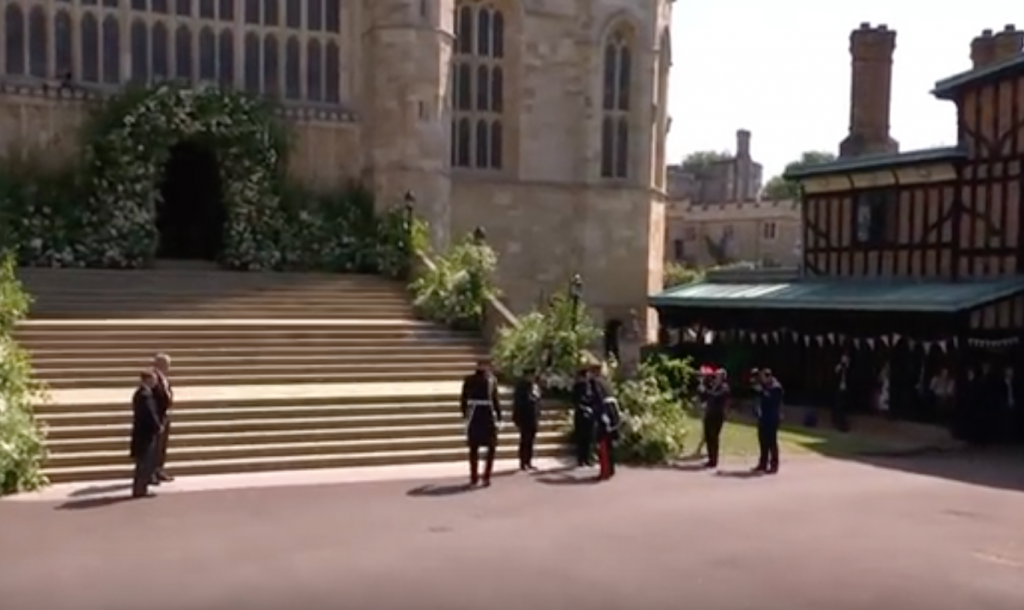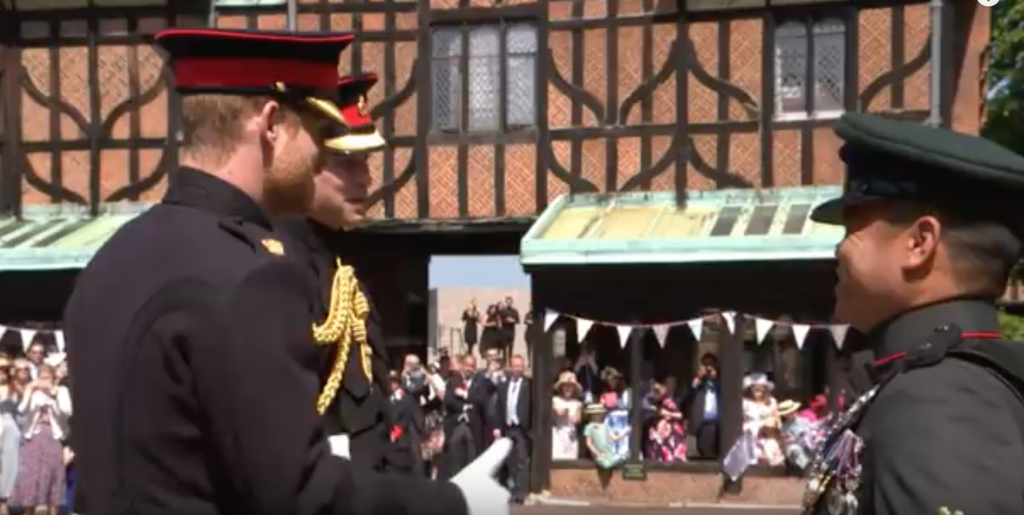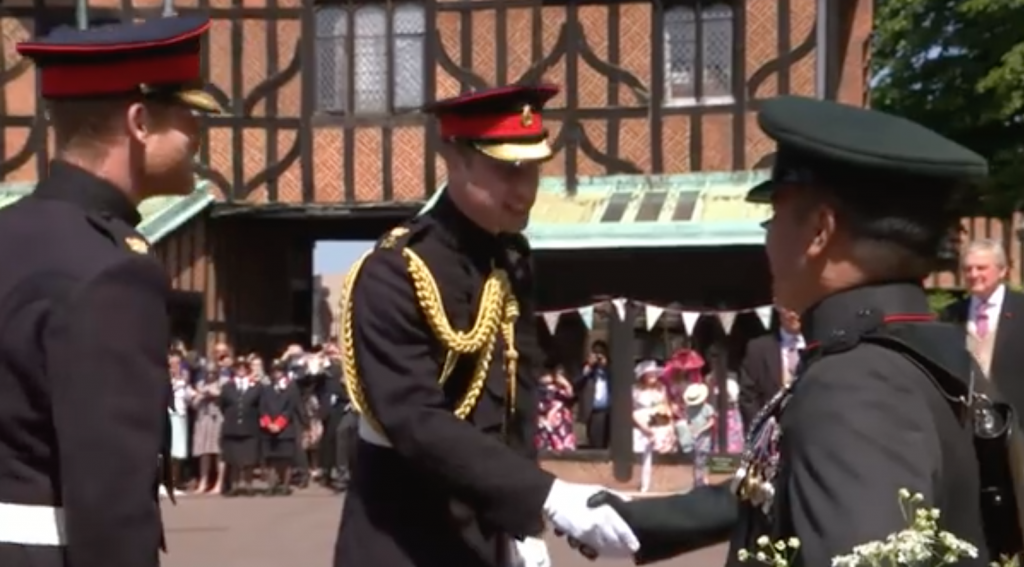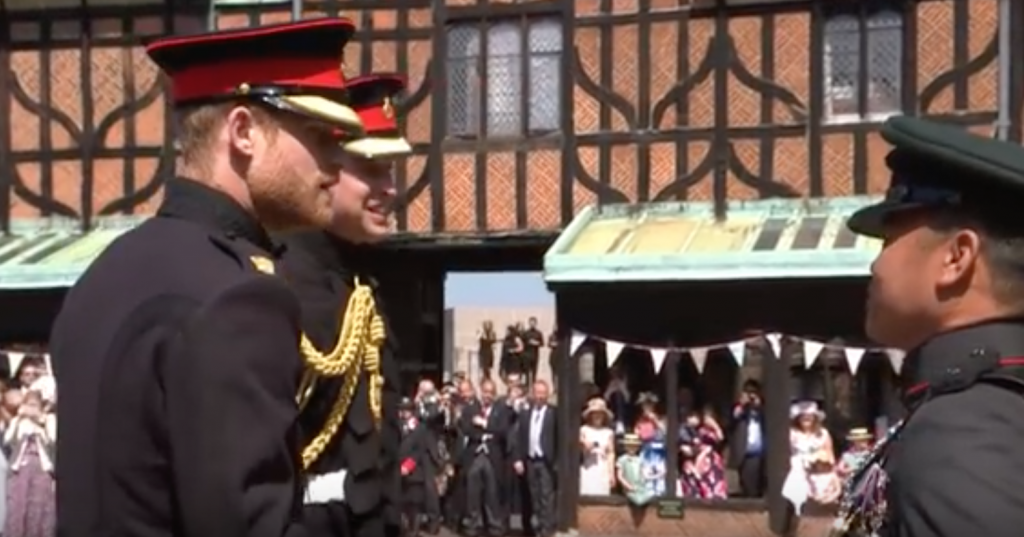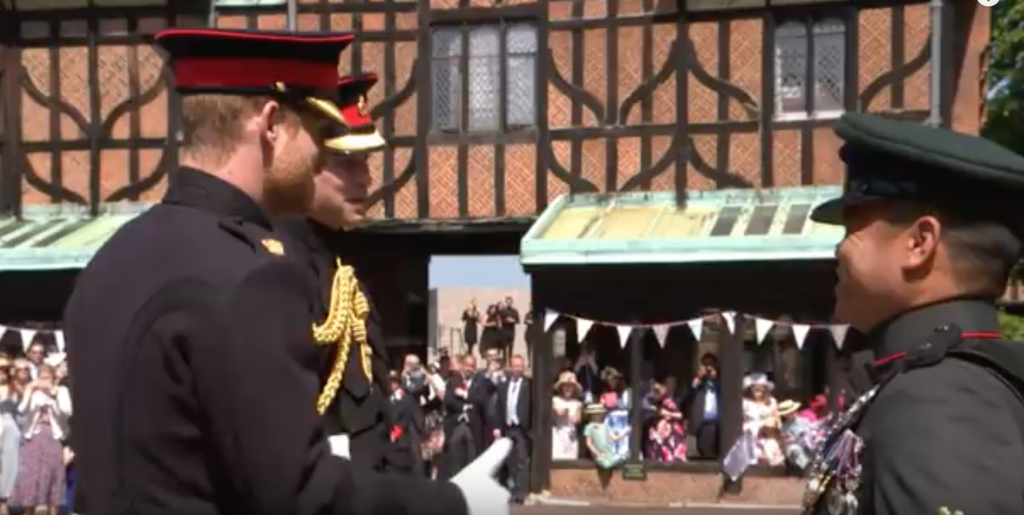 He has a very high admiration for the "Gurkhas."   He served with the 1st Battalion, the Royal Gurkha Rifles in 2007-08 in Afghanistan.
Folkestone's 1st Battalion of the Royal Gurkha Rifles, who Prince Harry served with in Afghanistan 2007, were invited to join the ceremony along with other UK military divisions on May 19.
Prince Harry once said "I always wanted to be a Gurkha, but the opportunity never arose"
"I'm sure you hear this all the time, but your country holds a special place in the imagination for so many people" he said during his first visit to Nepal in 2016.
The Apprentice, Kathmandu style. #HarryinNepal tries his hand at restoring ornate wooden carving pic.twitter.com/pOIBfFBGSq

— Kensington Palace (@KensingtonRoyal) March 20, 2016
Receiving a traditional welcome in Kathmandu's Historic Patan Durbar Square #HarryinNepal pic.twitter.com/6Kg7HmjaW4

— Kensington Palace (@KensingtonRoyal) March 20, 2016