Climbing frozen waterfalls sounds like something out of a movie. But, last month (Feb, 2018), 17 climbers broke trail through several days of deep snow to climb ice at 3350m in Humde, Manang as part of Nepal Climbing Team's Ice Climbing Festival. Even though most people think of peak climbing when they think about climbing in Nepal, Nepal's winter off-season is perfect for climbing technical ice in the Himalayan foothills. The climbers stick the tips of sharp ice tools into the ice to hold themselves up while using crampons strapped onto their feet to kick out small footholds. And trust me, those tools and crampons are sharp!
This was the first Ice Climbing Event in Nepal where climbers from US, India, Nepal and China brave the cold and climbed the frozen waterfall.
Rewat Tuladhar takes a swing at fresh ice.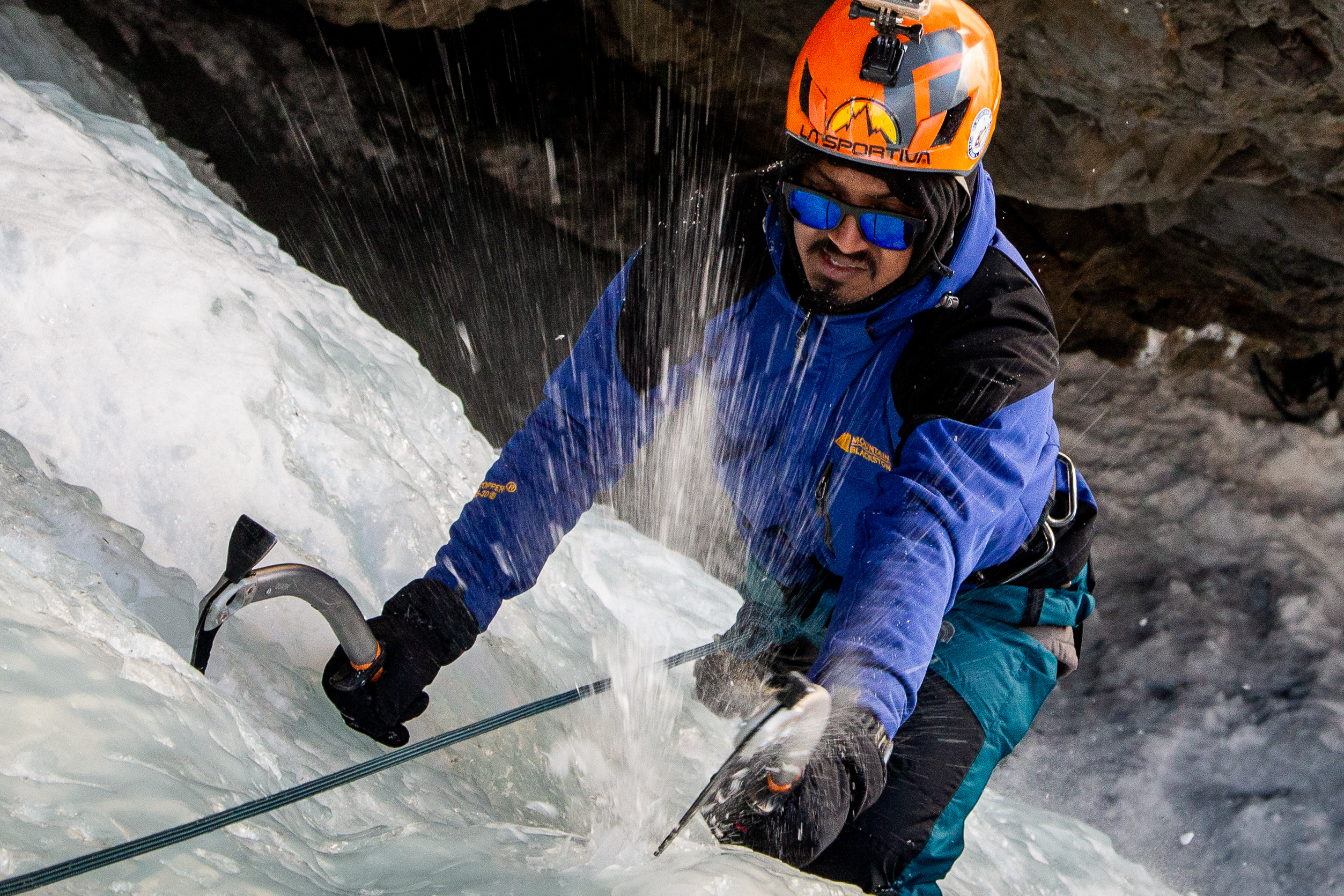 Icy roads and deep snow made the two-day walk to Humde tough, but it added to the alpine spirit of the adventure.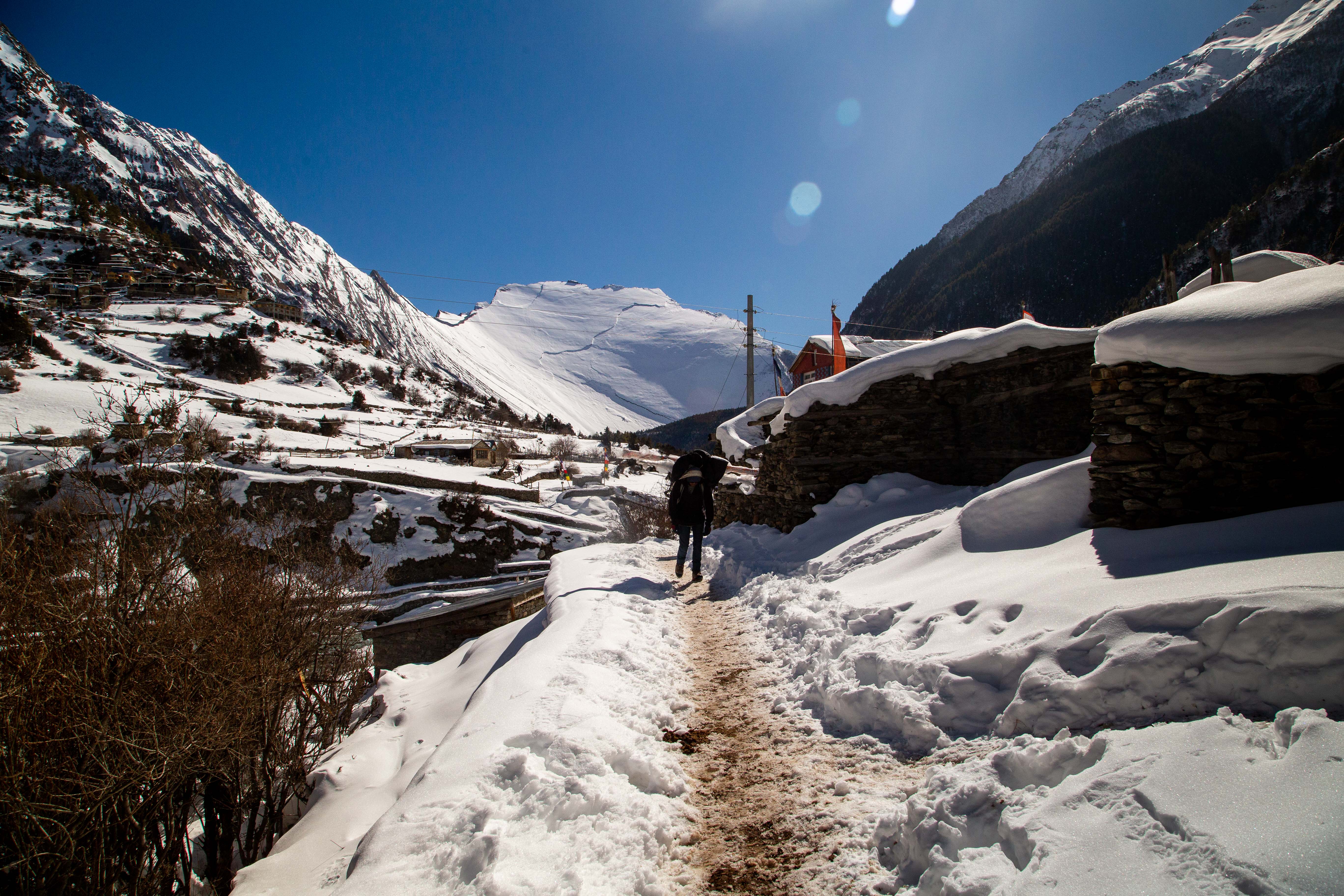 IFMGA guide Prem Gurung coaches new ice climbers while advanced climbers explored the other lines Gurung and his team established nearby. Nima Samdup Gurung (left) learns to swing an ice tool.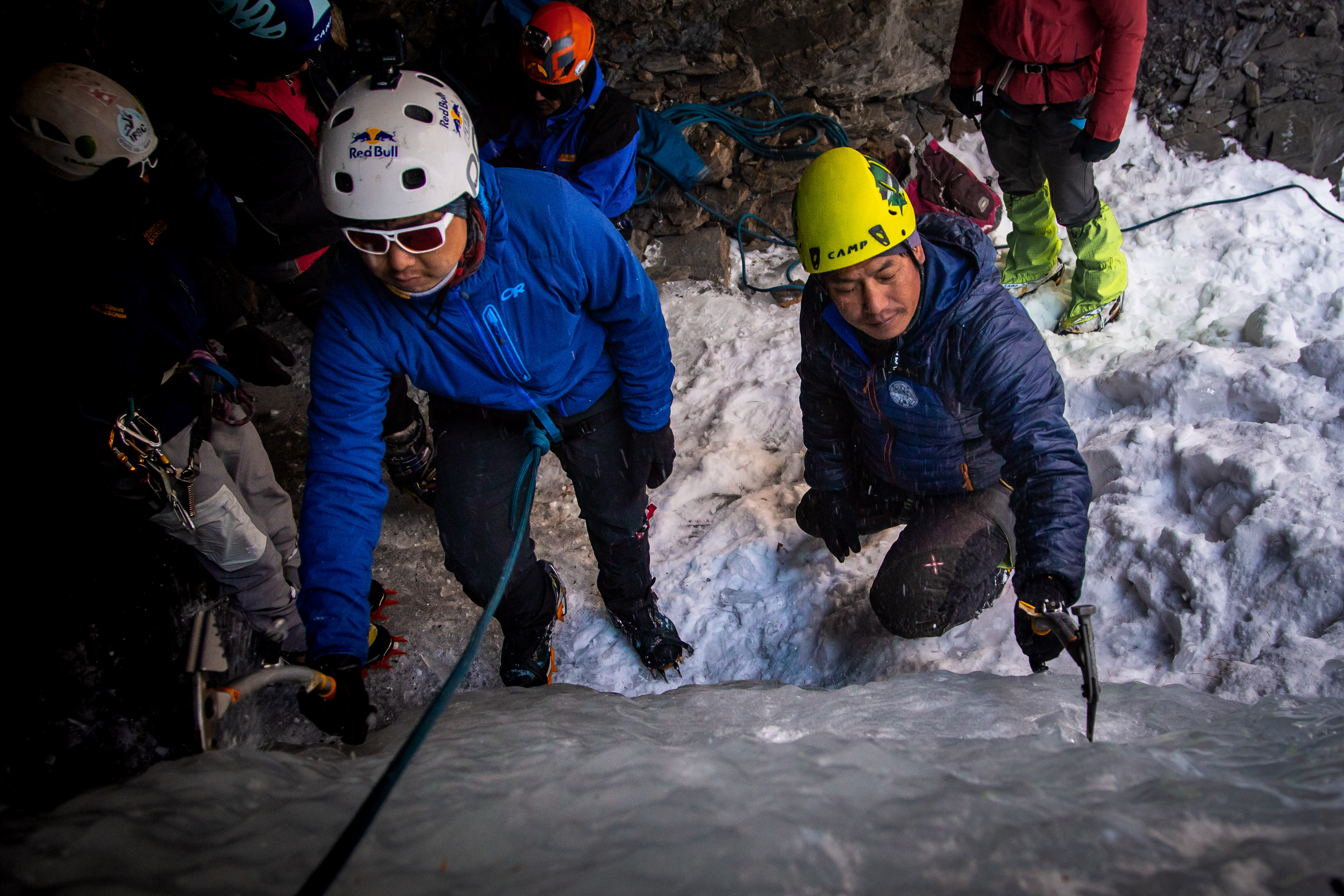 Saman Shrestha demonstrates a good stance as he cruises up his second ice climb.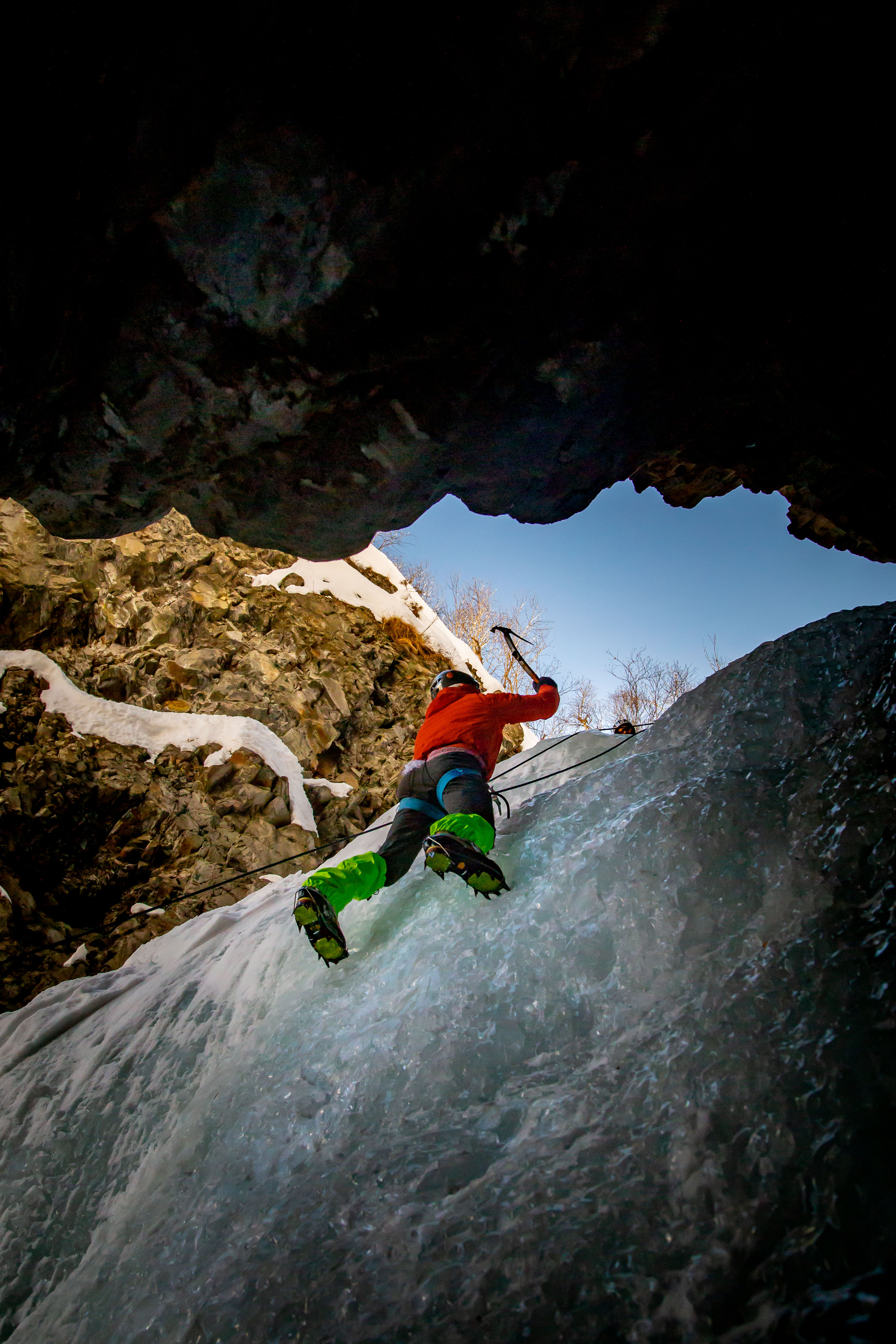 Pasang Rinzee Sherpa checks out a route that Prem Gurung and his team, Anup Gurung and Vinayak Jaya Malla, established four years ago.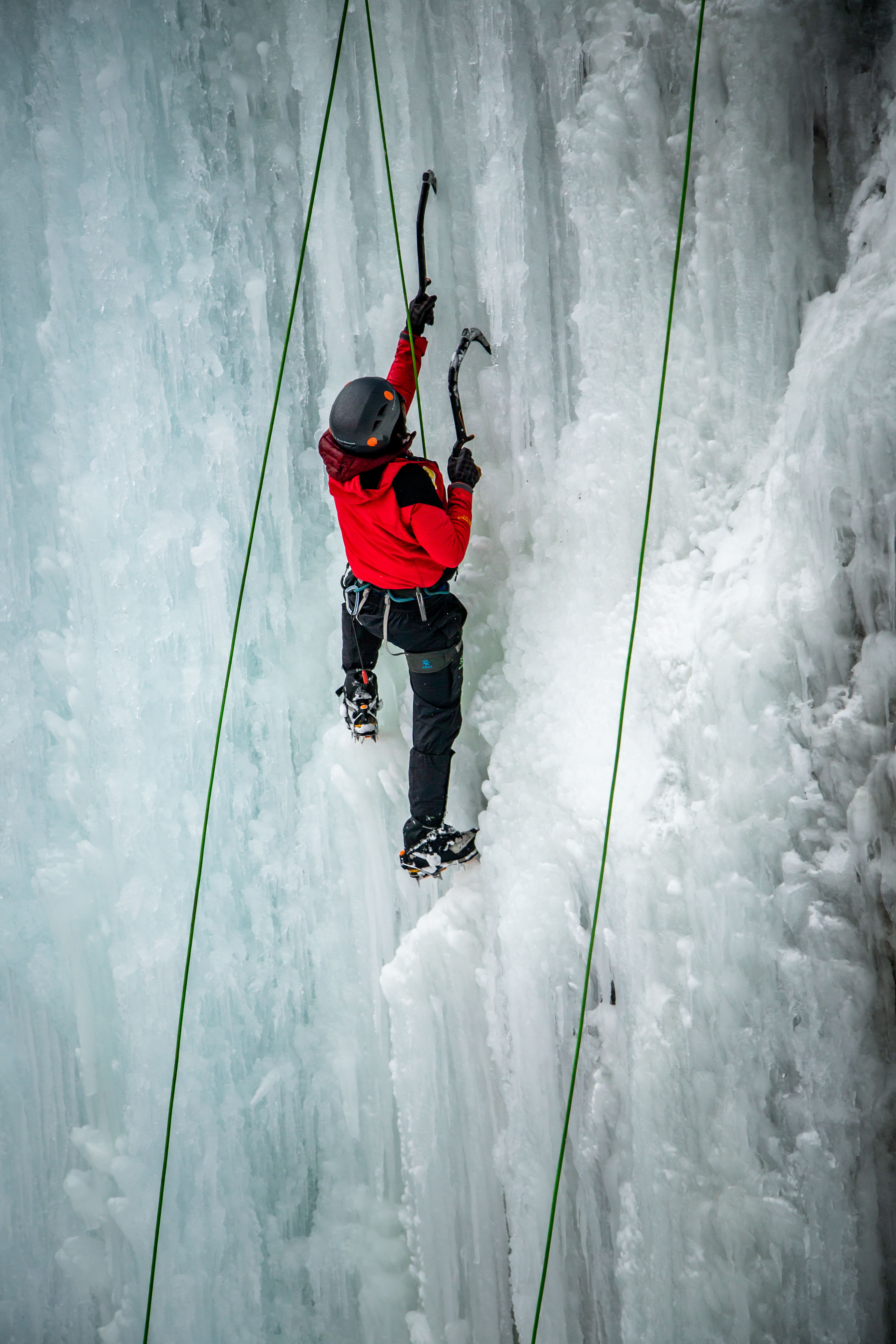 Even when the participants got snowed out on their last day of climbing, organizers found other ways to keep the stoke high with other activities. Bishnu Tamang hangs from ice tools in a pull-up contest.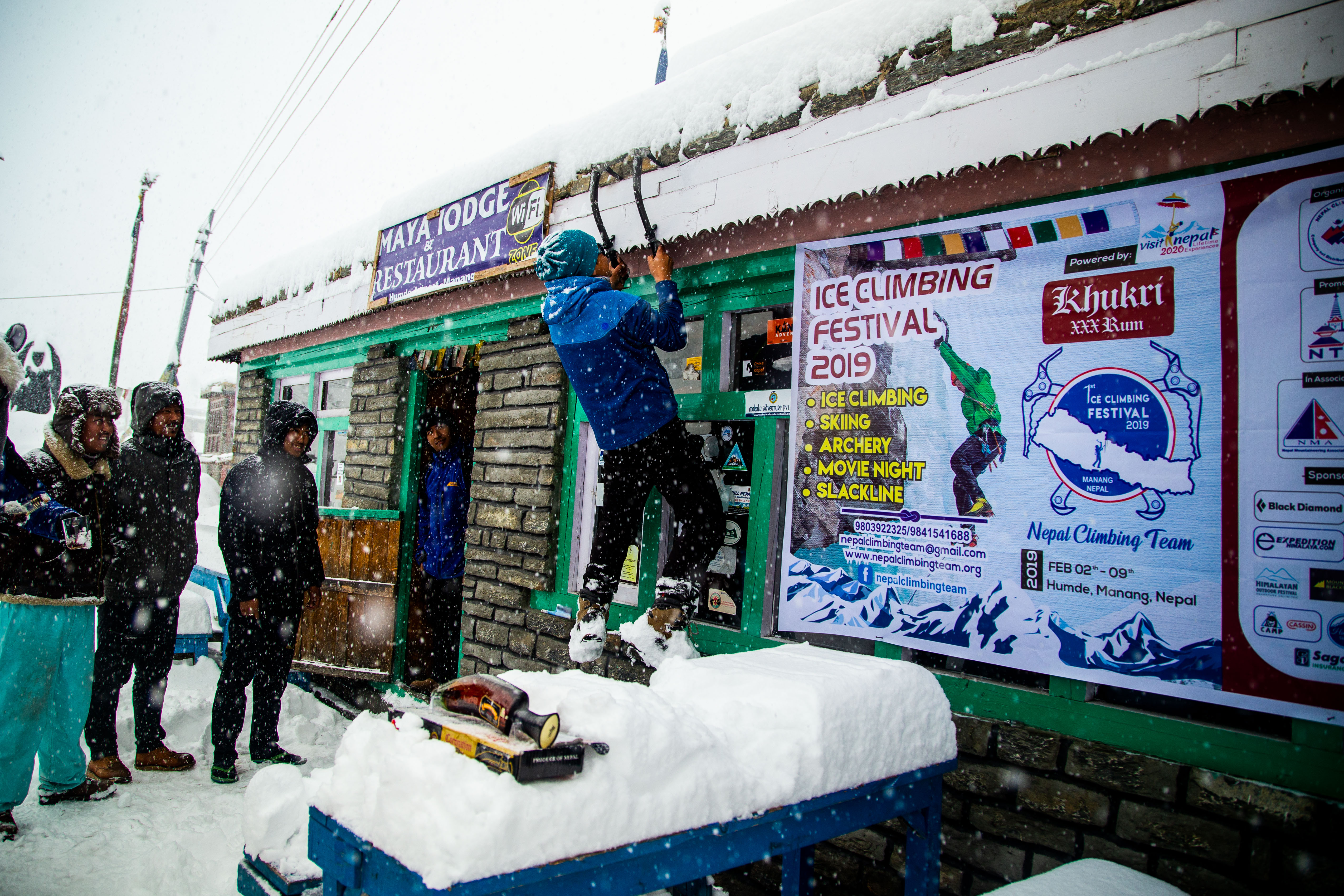 Emile is a part-time writer and photographer currently pursuing an MA in Migration Studies in Copenhagen. She is an avid rock climber and adventurer with a passion for connecting people and learning about different cultures. Check out her website or find her on Medium.