Beauticians, women entrepreneurs, and others from Kathmandu, Bhaktapur, Patan and Kavre participated at a Protest rally at Maitighar in Kathmandu on Wednesday (June 14th, 2017). The rally was organized and led by Kamala Shrestha of Saundarya Kala Byawasayi Sangh Nepal demanding justice for 21 year old Beautician who was reportedly gang-raped in Aurahi Rural Municipality-2 in Mohattari district on Sunday evening.
According to the report, 21 year old victim was returning home when such brutal incident took place. According to DSP, Deepak Pokharel, the victim was taken to the hospital for medical examination is under police supervision.
Similarly the protest rally also took place in Janakpur.
Mrs. Kamala Shrestha, president of  Saundarya Kala Byawasayi Sangh Nepal (Nepali Beauticians Association) also handed the memorandum to honorable Home Minister Janardan Sharma requesting to search for the rapists and take  serious actions against them. (Please read the memorandum below)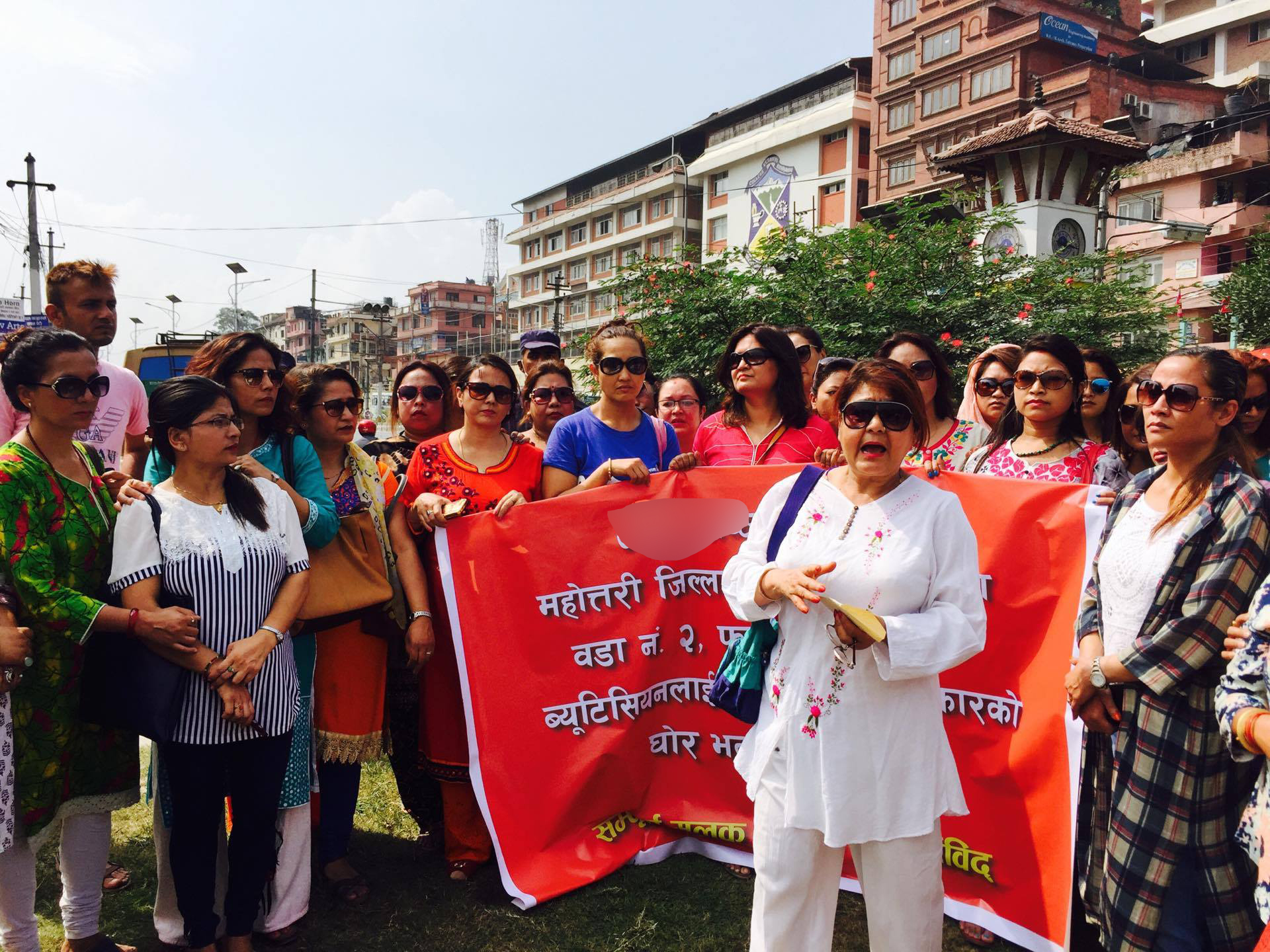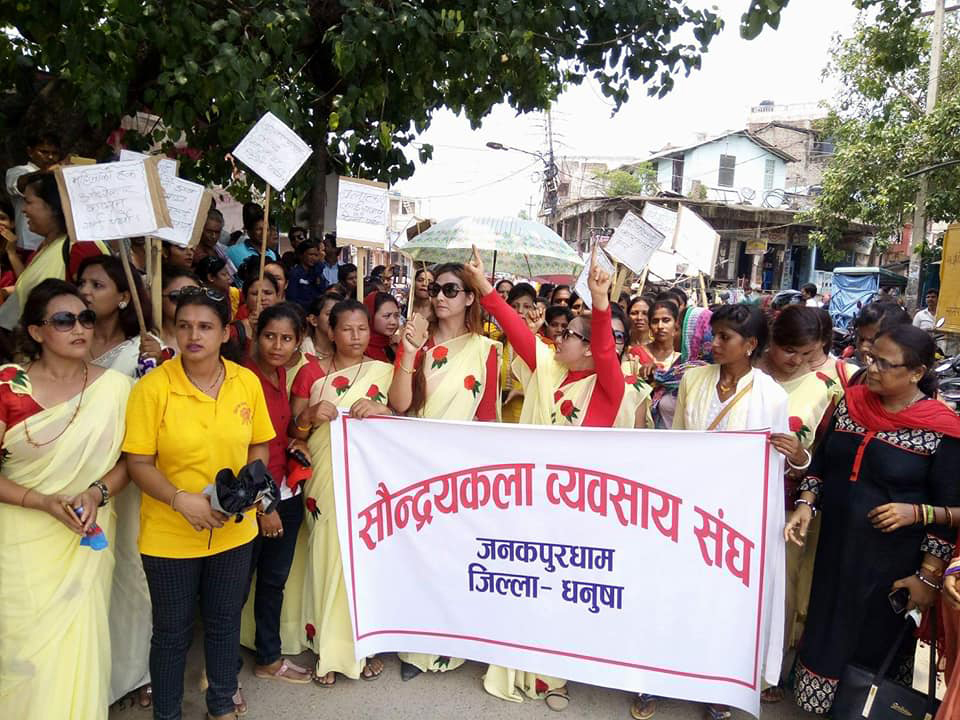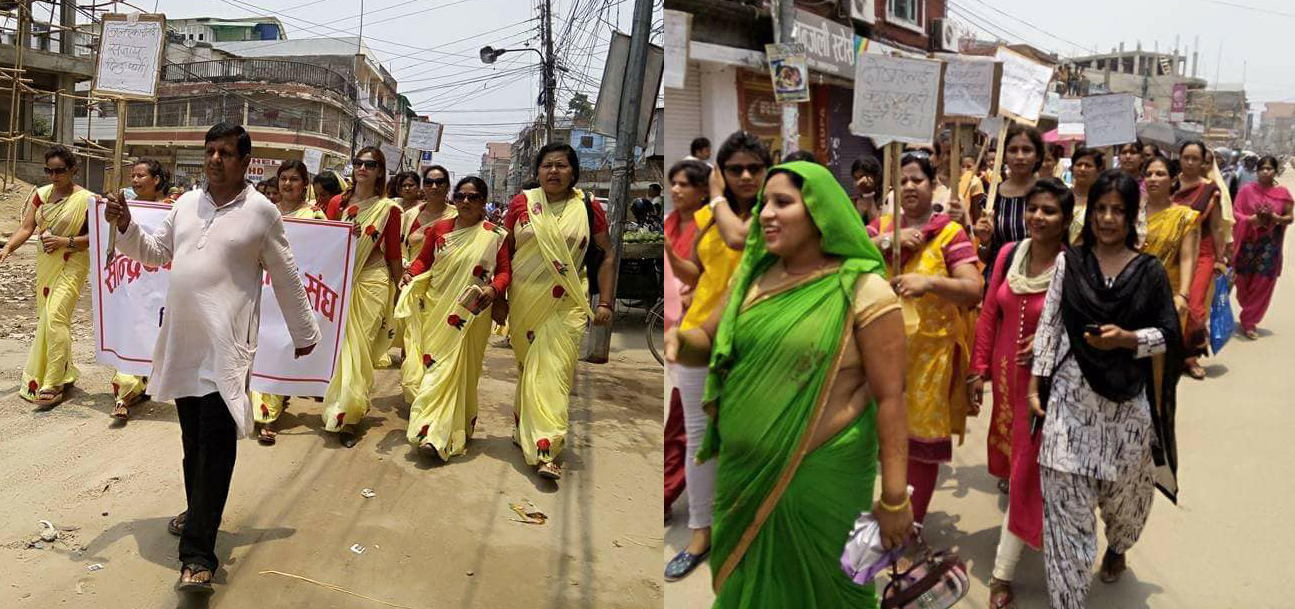 Memorandum handed to Honourable Home Minister Janardan Sharma
राजपाले आह्वान गरेको बन्दको प्रभाव, सौन्दर्यकला व्यवसाय संघको विरोध कार्यक्रम र खुल्ला रक्तदानको दृश्य प्रस्तुत छ , आजको भिडियो डायरीमा ।

Posted by Times Television on Wednesday, June 14, 2017