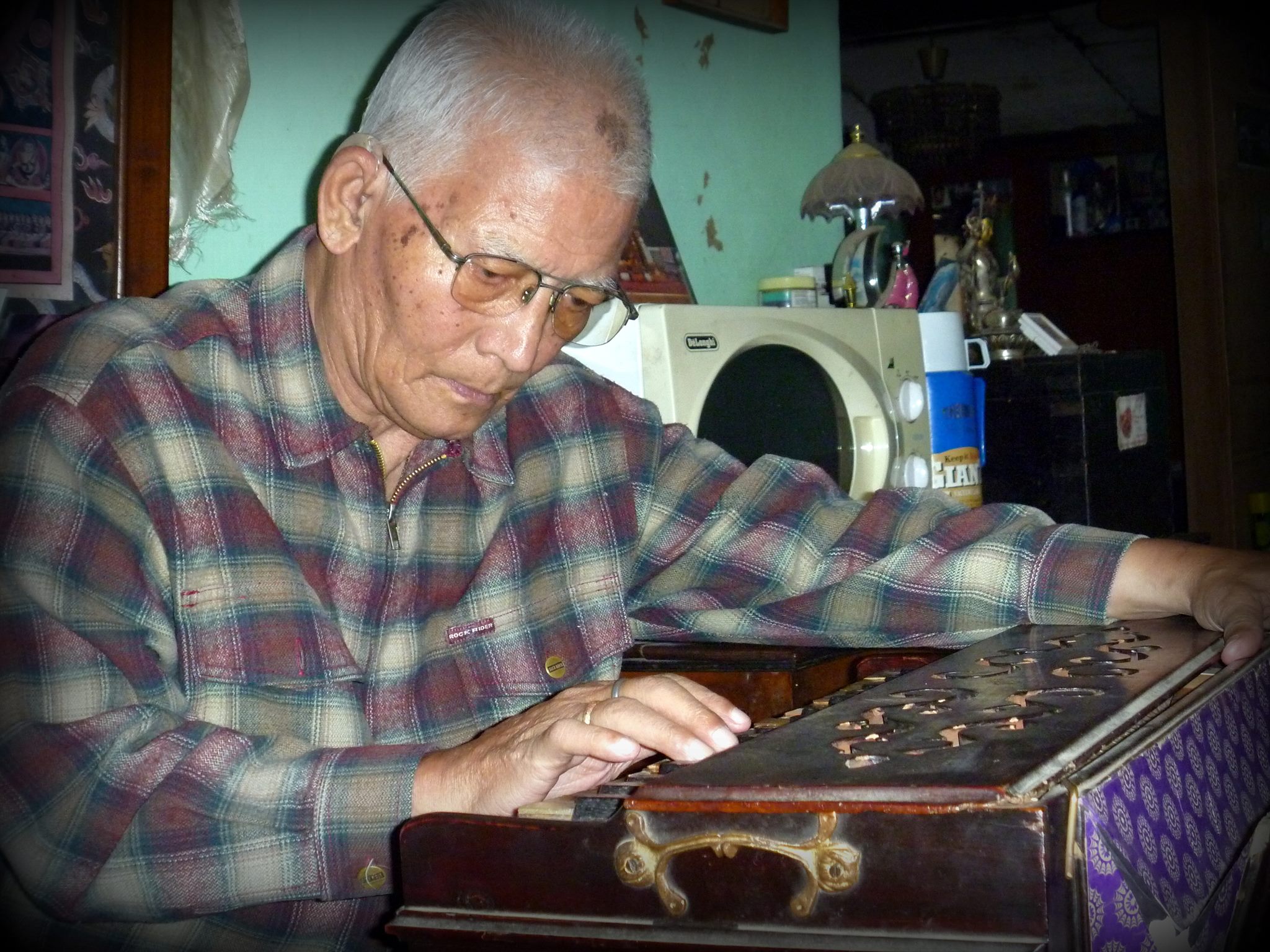 Veteran Nepali singer, Panna Kaji Shakya passed away on Jan 25th, 2017 due to cardiac arrest.  
Born in 1931, Ombahal, Kathamandu Panna Kaji was well known for some of the classic songs such as "Tiriri Murali Bajyo Banaima", "Kina Kina Timro Tasveer","Naulakhe Tara" among others.  Most of us have heard "Kina Kina Tasveer" sung by Gulam Ali, but the popular song was originally sung by Panna Kaji himself. 
He started his career at Radio Nepal at the age of 19 in 2008 BS and worked there for 32 years.  He is survived by his four sons, daughter and his wife.  Two of his sons, Prabesh Man Shakya, and Pabitra Man Shakya are also popular Nepali singers.  
Panna Kaji was 85.
Documentary of Panna Kaji
Tiriri Murali by Panna Kaji
Kina Kina Timro Tasveer Neeko Lagchha (recorded in 1960s)