It was a dream come true for Wedding adventure photographer Charleton Churchill when he found a couple to get married at the Everest Base Camp. Ashley Schmeider and James Sisson were that lucky couple who instead of getting married in the Carribeans tied the knot at Everest Base Camp in early March. Churchill told Nepalisite.com that it was the first official wedding at the Everest Base Camp where the couple tied the knot in wedding gown and tuxedo. He further told that he "was the first hired wedding photographer to document a wedding professionally."
Check out this also : This Bride Rewore Her Wedding Dress in Nepal And 32 Other Countries During Her Year-Long Honeymoon
According to Churchill's website, it was Ashley, the bride who had been following Churchill on instagram reached out to him to plan for the wedding. The couple had planned to have their wedding in the Carribean, but it was Churchill who suggested to do at the Base Camp of Everest.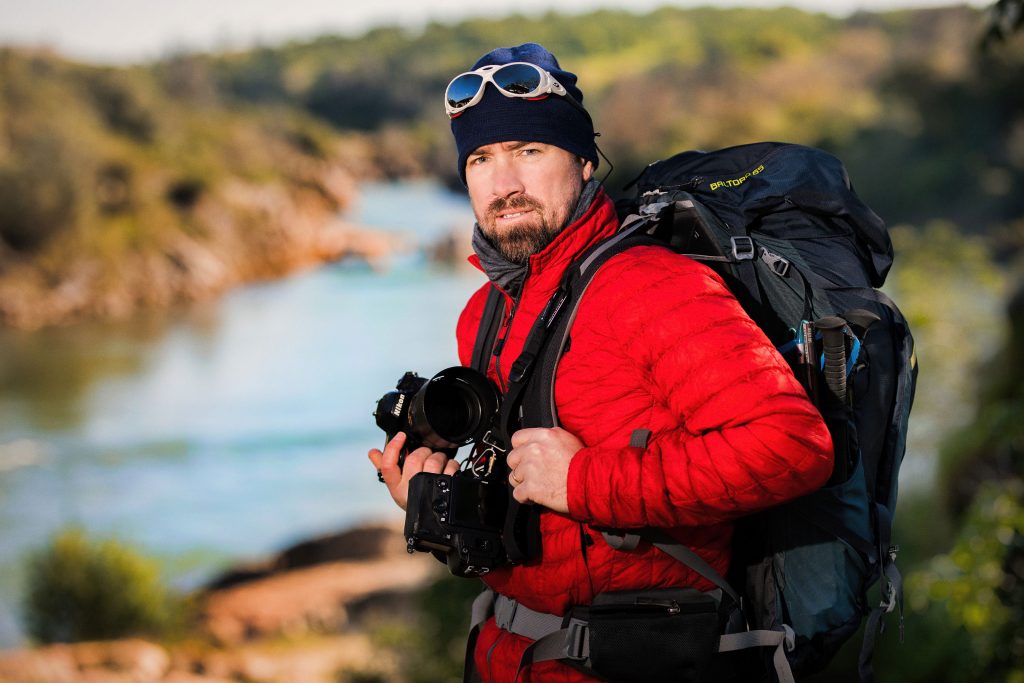 Married for 17 years Charleton Churchill is a father of three daughters is an adventure wedding photographer from Northern California.  He has travelled around the world documenting beautiful weddings.  He also teaches photography online, and speaks at various seminars, workshops, and other events.  Churchill told Nepalisite.com that "he is definitely open for another Everest Wedding depending on the couple, the time of year, and the cost.  But there are also other regions with beautiful landscapes."
"A moon wedding would be fantastic!"
After agreeing to the plan, they trained and planned for the wedding for about a year to get to the base camp.
They flew to Nepal from Sacramento on March 5th, and got to the mountain on March 8th. Wedding took place on March 16th, and flew back to Kathmandu on March 17th, 2017. They had 1 hour and 30 minutes to complete the whole process before heading back to Kathmandu due to the weather.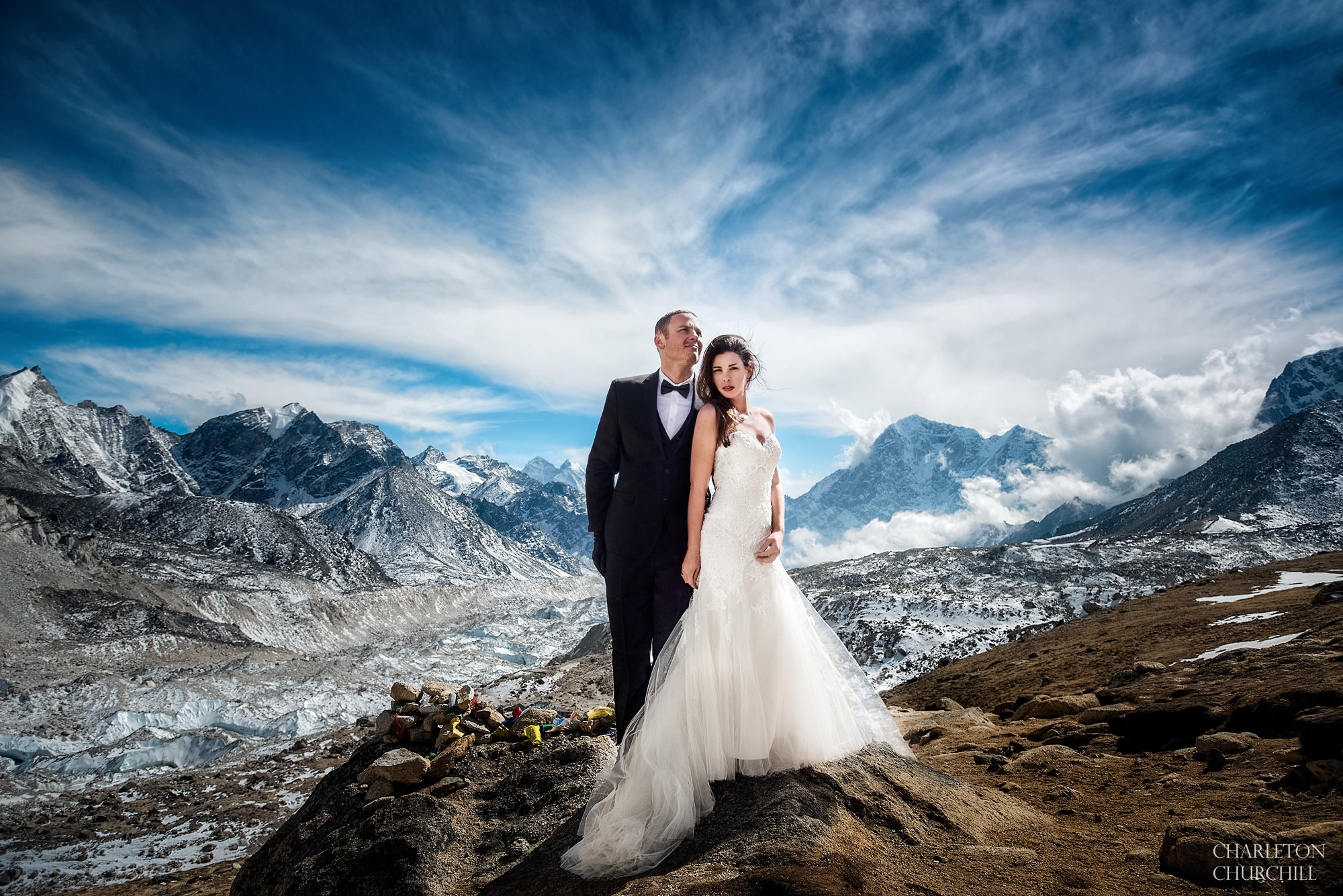 First couple to get married at the summit of Everest was Moni Mulepati, and Pem Dorjee in 2005.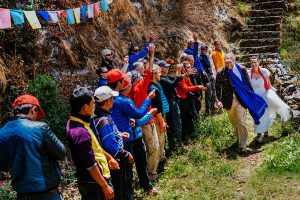 This was Churchill's second trip to Nepal. Erik Tappenbeck and Jen Dudley had travelled with Churchill for Everest Base Camp wedding in 2015, but were not able to tie the knot due to massive earthquake that shook Nepal. They were at the mountains during the quake. "Erik and Jen decided to continue on with their plans to tie the knot lower on the mountain before heading back."
Click here to see the pictures from 2015 Trip
Churchill is a fan of Nikon cameras and lenses. Even though he brought Nikon D750, D810, and D500, he used D750.  He used the following lenses to document the Base Camp Wedding :-24-120 mm , 16-35mm , Prime Lenses (35,50,85)
Enjoy some pictures below.
All Photos are being used on this website with permission from Charleton Churchill.