By Om Tat Sat,
No doubt, Nepal's greatest asset is tourism. If exploited appropriately, it offers the biggest resource that can catapult Nepal economically out of the group of the least developed countries. The tourism gold mine is becoming apparent to the leaders, and we get opportunities to hear grand talks from the politicians. We are now into the Visit Nepal Year 2020 that expects to attract 2 million tourists to Nepal. Is that really pragmatic, and based on realistic planning?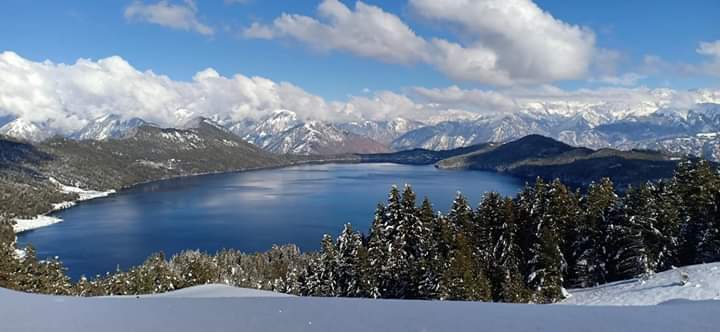 In the official website, the plan spells out "developing tourism in the remote corners of the country with community based tourism approach for equitable distribution and development benefits, boost economic activity and protect culture, tradition and heritage." That sounds like a great plan. Equitable distribution and helping remote rural population is definitely admirable. However, Nepal is more about hype than proper planning, from past experience, and a culture of incompetence.
I decided to check how would an ordinary tourist feel travelling in Nepal to one of the most attractive sites. I thought it would be good to see how the road transportation and the airline flights experience would be in Nepal. I decided to venture from my home town in the Madhes to far Western greatest tourist location, Rara Lake in Mugu district. To gain the full experience, I decided to take the day bus to Nepalgunj, the regional hub, and from there fly to Talcha airport, lying close to the lake. After the visit to the lake, I would fly back and then take the night bus back from Nepalgunj. That would definitely give me a good glimpse into the tourist experience.
Let It Snow In Rara Lake! Photos From The Largest Lake in Nepal
In fact, Nepal spends far more money abroad as tourists than tourists spend in Nepal. So promoting internal tourism would be a wise step for that sector. The changing trend is sending adventurers on a solo trip around the world, and these people even post their adventure on Youtube. As a tourist, would I want to travel in Nepal after the experience? I would find out.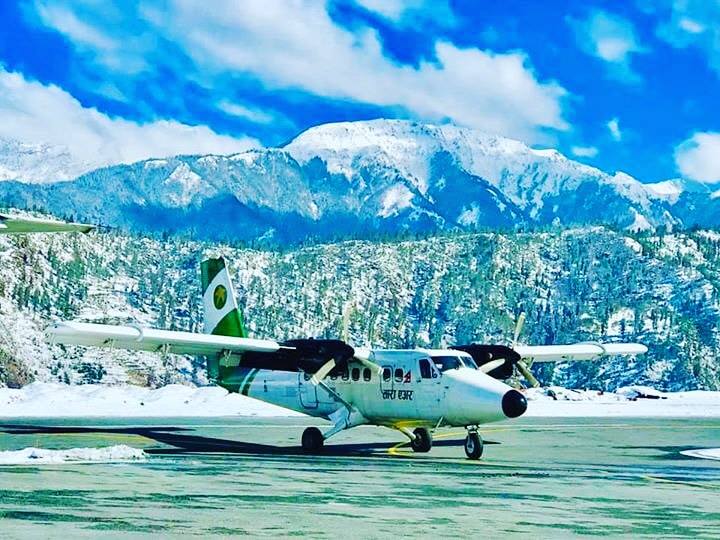 My bus to Nepalgunj arrived half an hour late. It did not look like a long-distance type bus that I was expecting. The trip, more than 10 hours long, was more like a local bus. It took more than 12 hours or characteristic bumpy ride of Nepal's road. The worst part was when the bus instructed 10 or so remaining passengers to get off in a place called Kohalpur, 16 km from from Nepalgunj for which we had purchased our tickets. One veteran traveler refused, and scolded the bus staff for taking extra two hours. The bus staff yielded. I checked into a hotel near the airport. The room had walls all stained, the bathroom had only the shower working, and had to be used to brush teeth as well. Toilet had the flush broken. The first day was not a pleasant experience.
Second day, Nepalgunj to Talcha, I was supposed to have a confirmed air ticket in Tara Air. When I called their customer service in Nepalgunj, he had not even heard my name, so no ticket. My friend, whose invitation I had accepted, had to make some calls from Mugu, apparently a political party president called this guy, who was his son, and finally, he came looking for me with a ticket in Sita Air for 12:30 flight. The flight was smooth, merely 35 minutes to get to a small airstrip with no other infrastructure to support the passengers. When the plane landed, people were on the tarmac, and a police wrote down the names of the passengers who got off the plane. 
My pick up was not there. When I tried to call him, there was no network. I had no clue where to go or what to do. So, I boarded a local bus that was outside the airport gate to go to the town, Gumgadhi. Gumgadhi would have been my destination if I had taken the bus from Surkhet and was willing to spend two days on dirty, dangerous, and dangling rough road. The 12 km ride gave me a taste of what could have been the fate if I had not flown to Talcha, the gateway to Rara and known as the biggest lake in Nepal. I was able to contact my friend from Gumgadhi, who advised me to stay in Buddha Guest House, apparently a good hotel. The bathroom was a flight up or downstairs. My friend and his reception team were on their way to airport when I was going to Gumgadhi, so we crossed path. The transportation is occasional in that part of the world, even though it has been labeled as a municipality. 
The next day I met my friend who walked me through the market area, viewed the top local school, and after having tea at a shop three flights up a narrow wooden staircase we were on our way to Rara. Rara Lake had secretly lodged in my subconscious from school days. I had read a poem that described it as an angel from heaven by none other than the Late King Mahendra. There really has not been much headway to make that attraction accessible to the world even in half a century. It is noteworthy and commendable that it has been made into a national park, a conservation area, by relocating the people and villages from that area.
The walk around Rara Lake was a pleasant one. The track was nice and tourists from all over the world would love the isolated, large and peaceful area. The difficult part was the climb down to Talcha airport from the lake. If done in phases, people can really enjoy the experience. I tried to do all that in one day and in an 11 hours walk, I almost became disabled physically, losing my ability to walk. My friend made a serious miscalculation on how long it would take to get to Talcha so the walk became a pain. The night fell and we were still hours away from the rest stop. Imagine walking in the dark of the night in a light from a mobile phone, on a rocky downhill terrain and then the battery also runs out. We stopped at the first home stay and thanked god for no serious damages.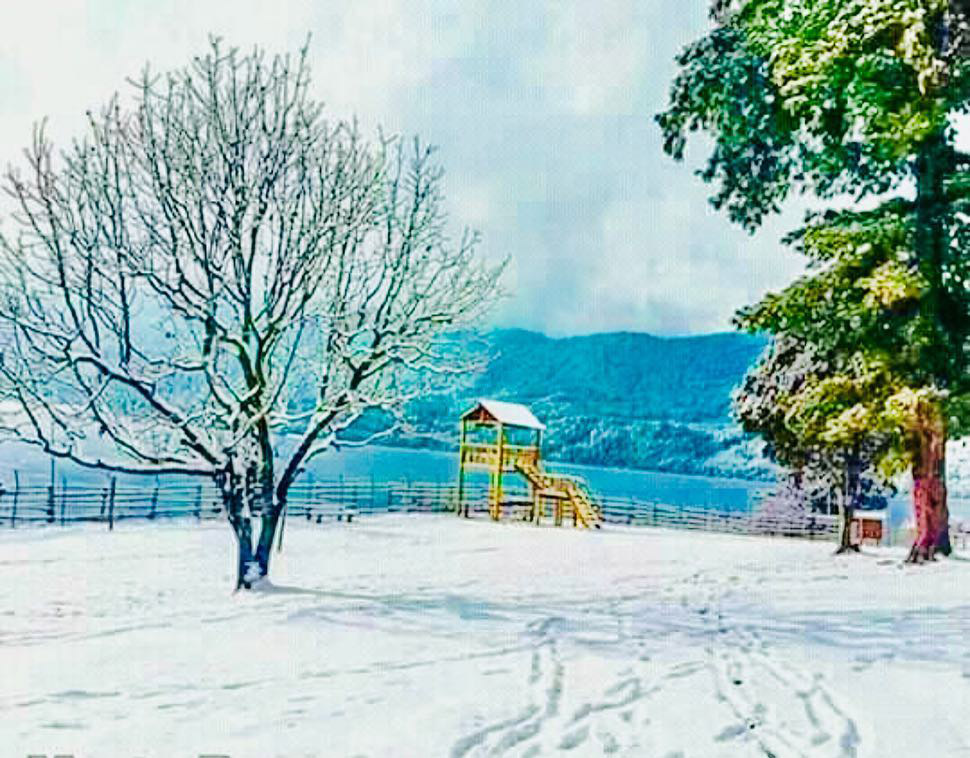 A day's rest on Thursday was a wise decision. I could walk again without limping. My home stay owner used his connections to book me a ticket for Friday. But on Thursday night, he was stuck in Gumgadhi since there was no transportation. Without him, I was doubtful to get the ticket. He called his wife and asked me to meet the ticket guy. I went to see him; she pointed him out to me. He was surrounded by people. I approached him and took the name of the owner, and he responded positively. He had already taken Rs. 6000 the day before, which was meant as a confirmation. But without the ticket for a boarding pass, nothing could be certain. That was the world I was observing. Two flights had already come and gone, and a third one, SUMMIT AIR, had arrived. Tara Air ticket that I had already paid, would be the fourth flight to come. 
There was one house from which all the airlines operated. People were getting boarding passes there. A friendly person asked me to get my ticket from Tara Air office. It was located higher by few terraces. When I reached there, there was a big commotion. The guy I met earlier was asking a group of 5 passengers to split up, asking three of them to go that day and remaining two to leave the next day. These were people from Pokhara who had booked their ticket using a travel agency. What followed then was angry passengers and phone calls to Kathmandu, and other power players who could intervene. There was lot of bad vibes in the air, and everyone was agitated. Tara Air plane would not even arrive for another hour. There was no chance that I would get a ticket. 
As luck would have it, my host arrived just then. The Pokhara 5 got all their tickets, and they left. My host took his turn to shout at the ticket agent, and questioned him for already accepting the money the day before, for an internal tourist who had become incapable to walk, and lost his voice. That was me they were talking about. Yes, for the whole trip, for some reason, I had lost my voice as a side effect of taking an over the counter herbal medicine for the itching throat. His strategy worked, and I got the last ticket. Lucky me!
As I went down with the last ticket to check in my bags, someone came along wanting to exchange a seats for Summit Air for Tara Air. He had two tickets but in two different planes. He wanted to go with his wife in Tara Air, so was offering to exchange the ticket. Happily, I jumped at the opportunity, changed the tickets, rushed to the plane that was boarding, beat the line and sat in the middle section of the plane, Within minutes, I was in the air, my host capturing the take off and sent me the video later.
Once in Nepalgunj, after 35 minutes, the last leg of the return trip was to take a luxury night coach. I found a persistent man with an E-Riksa, who assured me that there was a bus that left at 1 p.m. towards the eastern destinations. The ride to the bus stop was half an hour, and as soon as I reached there, people were asking where I was going. Happily, I found a 2 p.m. bus leaving to the far Eastern Nepal, to Dharan, a cabin seat in a luxury coach. In the morning, I was back home.
As I analyzed the experience, I did not feel at all that high paying tourists would be overwhelmed by this kind of experience. The back-packing tourists probably would manage. I checked the website for VNY 2020. "Experiences of a life time" Boasts the website. It definitely was that, on the unpleasant side. 
The writer is a graduate of Arizona State University in Political Science. He is working as a social activist and motivational speaker for students across Nepal since 2007.
The views and opinions expressed in this article are those of the author and do not necesarily reflect the official policy or position of Nepalisite.