Miss World Nepal 2018 Shrinkhala Has Plans To Skydive From Mt. Everest (Watch the Video below)
Miss World Nepal 2018, Shrinkhala didn't win the Miss World crown, but surely won the hearts of many Nepalese around the world.
Top 12 were revealed and Shrinkhala made it to the round in "Asia and Oceania" category along with Thailand and New Zealand.  Miss World Thailand however, advanced to the Top 5 who eventually won the title of first runner-up.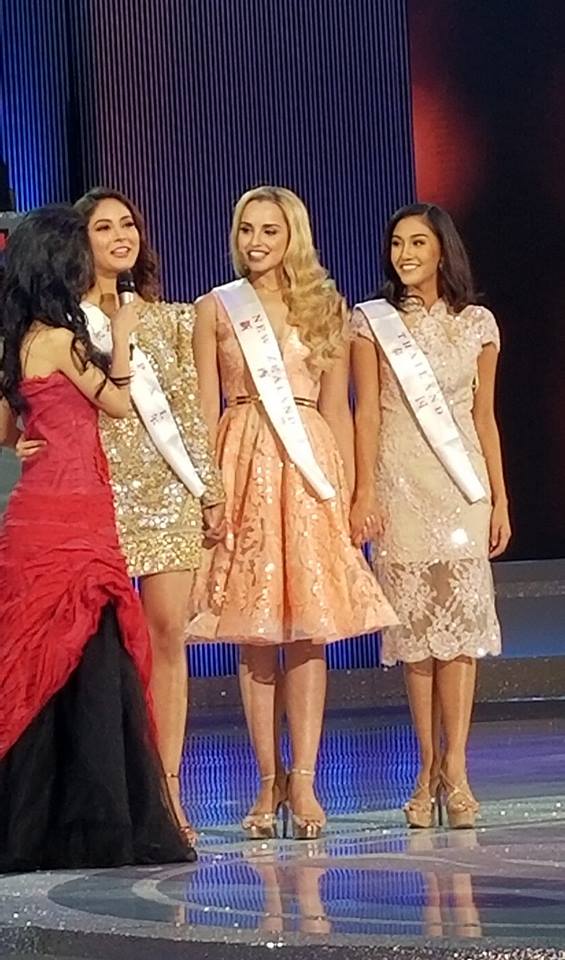 Shrinkhala however doesn't regret the decision, and she was very grateful for what she had achieved in the pageant.  She even told "Winning Beauty With A Purpose Award was so much more than winning the Miss World crown"  in an interview that was taken after she won BWAP award.
Beauty With A Purpose Award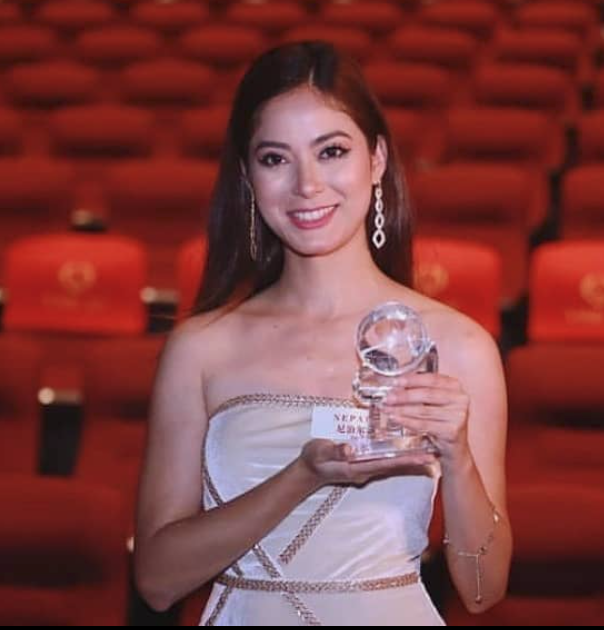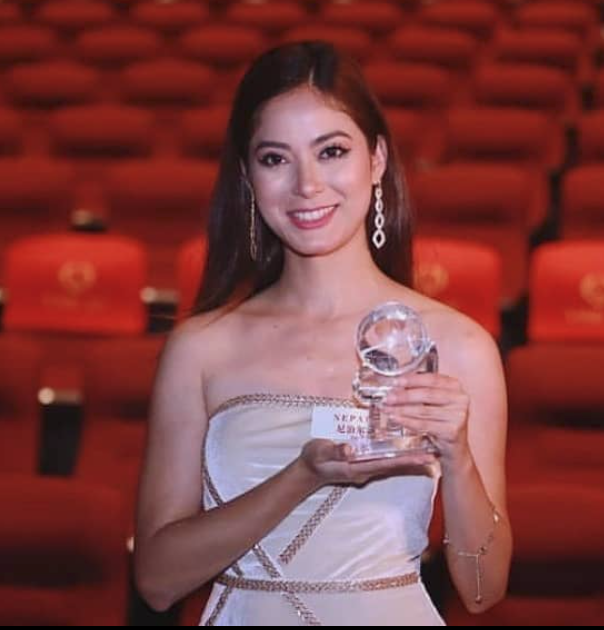 Related News/Article: Miss Nepal World Shrinkhala Khatiwada Brings All Nepali Together
Shrinkhala's friends and family of 33 were among the crowd cheering for her at the final. A travel enthusiast and an adventurer ,she told the host that she plans to skydive from Mt. Everest once she returns to Nepal.
Shrinkhala has been in Sanya, China for a month representing Nepal in Miss World 2018 didn't go empty hand but with prestigious Multimedia, and Beauty With A Purpose Award.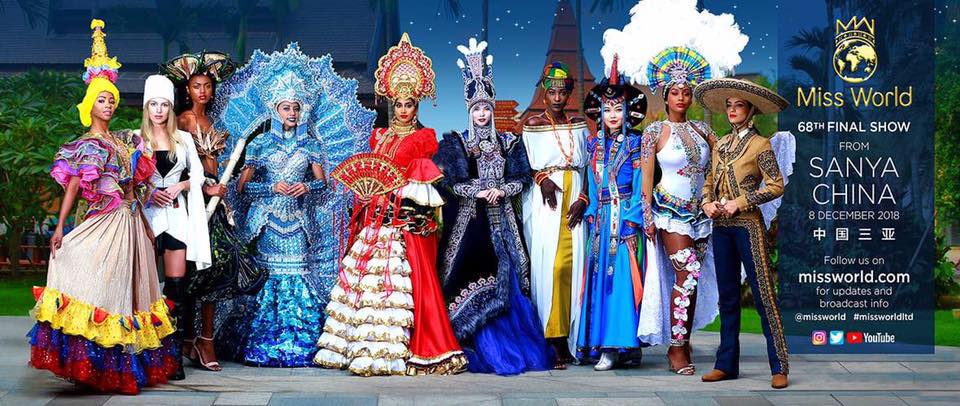 The only other Miss Nepal to win "Beauty With Purpose Award" was Miss Nepal 2013, Ishani Shrestha, who also made it to TOP 10.
Miss Nepal 2013, Ishani Shrestha won Beauty With A Purpose Award in 2013.
68th edition of Miss World took place on Dec 8th in Sanya, China.  Vanessa Ponce de Leon of Mexico was crowned as Miss World 2018.  She is the first Mexican woman to win Miss World.   First runner-up was Miss World Thailand Nicolene Limsnukan.  118 contestants from all over the world competed for the crown.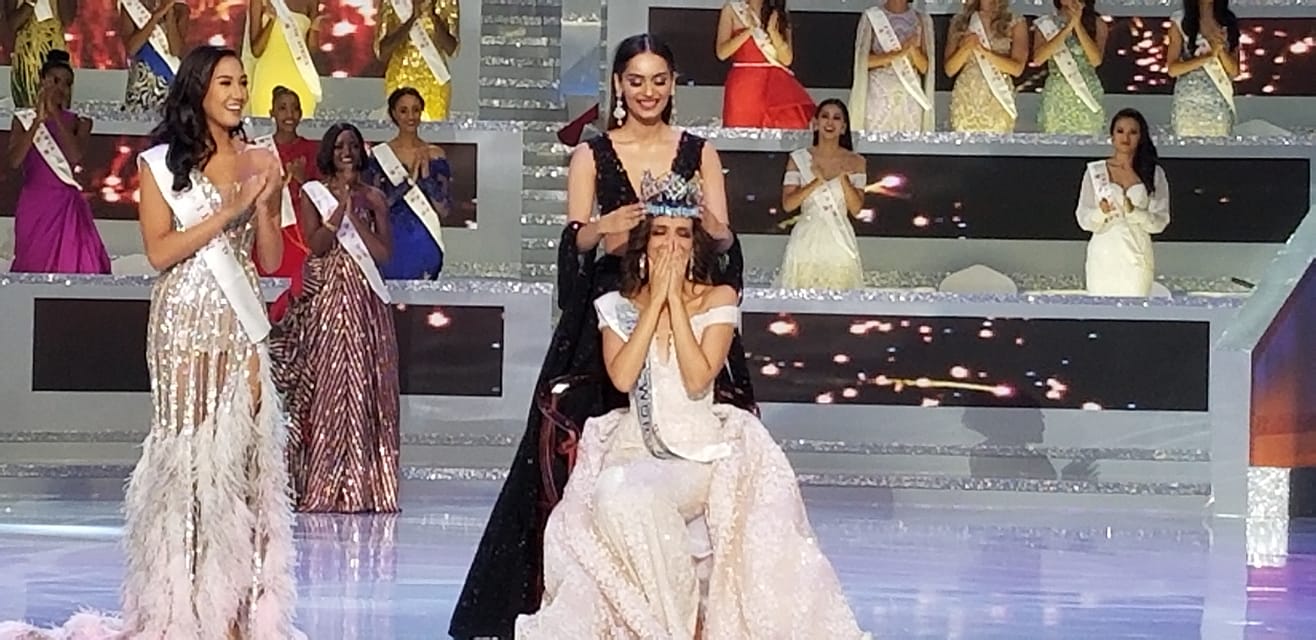 https://www.instagram.com/p/BrNmOJyAncs/?utm_source=ig_web_copy_link
Top 5
Belarus
Jamaica
Uganda
Mexico
Thailand
Top12
France
Nepal
Martinique
Mauritius
New Zealand
Panama
Scotland
Belarus
Jamaica
Uganda
Mexico
Thailand
Complete list of Miss World 2018 candidates grouped by continents:
AFRICA
Continental Queen of Beauty: Miss World Africa 2018 Quiin Abenakyo (Uganda)
Nelma Ferreira (Angola)
Moitshepi Elias (Botswana)
Aime Caroline Nseke (Cameroon)
Mony Helal (Egypt)
Silvia Adjomo Ndong (Equatorial Guinea)
Soliyana Abayneh (Ethiopia)
Finali Galaiya (Kenya)
Nana Ama Benson (Ghana)
Rubiato Nhamajo (Guinea-Bissau)
Rethabile Thaataa (Lesotho)
Miantsa Randriambelonoro (Madagascar)
Murielle Ravina (Mauritius)
Anita Ukah (Nigeria)
Liliane Iradukunda (Rwanda)
Aissatou Filly (Senegal)
Sarah Laura Tucker (Sierra Leone)
Thulisa Keyi (South Africa)
Florence Thompson (South Sudan)
Queen Elizabeth Makune (Tanzania)
Quiin Abenakyo (Uganda)
Musa Kalaluka (Zambia)
Belina Potts (Zimbabwe)
AMERICAS
Continental Queen of Beauty: Miss World Americas 2018 Solaris Barba (Panama) (replaced Vanessa Ponce of Mexico who won Miss World 2018)
Victoria Soto (Argentina)
Brinique Gibson (Bahamas)
Ashley Lashley (Barbados)
Jalyssa Arthurs (Belize)
Vanessa Vargas (Bolivia)
Jessica Carvalho (Brazil)
Hanna Begovic (Canada)
Kelise Woodman Booden (Cayman Islands)
Anahi Hormazabal (Chile)
Laura Osorio (Colombia)
Nicol Ocles (Ecuador)
Metzi Solano (El Salvador)
Elizabeth Gramajo (Guatemala)
Ambika Ramraj (Guyana)
Dayan Sabillon (Honduras)
Vanessa Ponce (Mexico)
Yoselin Gomez Reyes (Nicaragua)
Solaris Barba (Panama)
Maquenna Gaiarin (Paraguay)
Clarisse Uribe (Peru)
Marissa Butler (United States)
Veruska Ljubisavljevic (Venezuela)
ASIA AND OCEANIA
Continental Queen of Beauty: Miss Asia and Oceania 2018 Nicolene Limsnukan (Thailand)
Taylah Cannon (Australia)
Jannatul Ferdous Oishee (Bangladesh)
Mao Peirui (China)
Reihana Koteka-Wiki (Cook Islands)
Andrianna Fiakka (Cyprus)
Gianna Sgambelluri (Guam)
Wing Wong (Hong Kong)
Anukreethy Vas (India)
Alya Nurshabrina (Indonesia)
Kanako Date (Japan)
Ekaterina Dvoretskaya (Kazakhstan)
Bo Ah Cho (Korea)
Kadoumpjet Xaiyavong (Laos)
Mira Al-Toufaily (Lebanon)
Larissa Ping Liew (Malaysia)
Erdenebaatar Enkhrimaa (Mongolia)
Han Thi (Myanmar)
Shrinkala Khatiwada (Nepal)
Jessica Tyson (New Zealand)
Katarina Rodriguez (Philippines)
Vanessa Peh (Singapore)
Nadia Gyi (Sri Lanka)
Nicolene Limsnukan (Thailand)
Tran Tieu Vy (Vietnam)
CARIBBEAN
Continental Queen of Beauty: Miss World Caribbean Kadijah Robinson (Jamaica)
Nurianne Arias (Aruba)
Yadali Thomas Santos (British Virgin Islands)
Nazira Colastica (Curacao)
Denise Romero (Dominican Republic)
Morgane Theresine (Guadeloupe)
Stephie Morency (Haiti)
Kadijah Robinson (Jamaica)
Larissa Segarel (Martinique)
Dayanara Martinez (Puerto Rico)
Ysabel Bisnath (Trinidad and Tobago)
EUROPE
Continental Queen of Beauty: Miss World Europe Maria Vasilevich (Belarus)
Arena Zeynalyan (Armenia)
Nikita Preka (Albania)
Izabela Ion (Austria)
Maria Vasilevich (Belarus)
Angeline Flor Pua (Belgium)
Andela Paleksic (Bosnia and Herzegovina)
Kalina Miteva (Bulgaria)
Tara Jensen (Denmark)
Ivana Mudnic Dujmina (Croatia)
Katerina Kasanova (Czech Republic)
Alisha Cowie (England)
Jenny Lappalainen (Finland)
Maeva Coucke (France)
Christine Keller (Germany)
Nia Tsivtsivadze (Georgia)
Star Farrugia (Gibraltar)
Maria Lepida (Greece)
Andrea Szarvas (Hungary)
Erla Olafsdottir (Iceland)
Oaife O'Sullivan (Ireland)
Nunzia Amato (Italy)
Daniela Gods-Romanovska (Latvia)
Cassandra Lopes Monteiro (Luxembourg)
Maria Ellul (Malta)
Tamara Zaretcaia (Moldova)
Natalija Gluscevic (Montenegro)
Leonie Hesselink (Netherlands)
Katharine Walker (Northern Ireland)
Madelen Michelsen (Norway)
Agata Biernat (Poland)
Carla Rodrigues (Portugal)
Natalya Stroeva (Russia)
Linzi McLelland (Scotland)
Ivana Trisic (Serbia)
Dominika Grecova (Slovakia)
Lara Kalanj (Slovenia)
Amaia Izar (Spain)
Sevval Sahin (Turkey)
Leonila Guz (Ukraine)
Bethany Harris (Wales)
Related Videos:
Shrinkhala Made It To Top 30 in Miss World 2018
Shrinkhala Khatiwada खुसि छिन आज – She has her favorite color YELLOW on – Miss World 2018
Shrinkhala's Earlier Video Message after Head to Head Challenge
Head to Head Challenge Video against Miss Singapore
Excited about winning the first stage of Head to Head Challenge
Support from Gurkha Soldiers to Shrinkhala
Check out the answer given by Miss Nepal 2018 Shrinkhala Khatiwada