By Om Tat Sat,
Gaffes are nothing surprising when it comes to government actions. No sooner had the IIFA issue given a black eye to the ill-prepared plan to host the Bollywood award event, another aspect of the same plan, to promote Visit Nepal Tourism Year 2020, in the London underground metro brought an issue of wrong image, a Thai Buddhist monk, being used into the fore. The age of social media made a big issue with the mistaken picture and splashed out in various forums.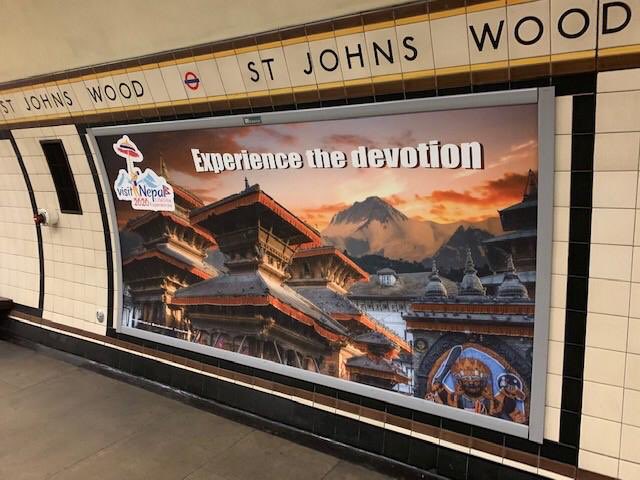 The stock image of a Buddhist monk was quickly removed and replaced so that was a praiseworthy act of the concerned authority. However, there is a lesson to be learnt from this episode. When the issue came up, the ambassador asked the Nepal Tourism Board clarification promptly, and as to be expected, the response was that they were not responsible, according to the news report in the Kathmandu Post. The Tourism Board then raised the question with the Visit Nepal 2020 secretariat, and finally  according to the Post, Deepak Raj Joshi, chief executive officer at the Nepal Tourism Board, was able to clarify it for all,  "As the secretariat is staffed by new people, they overlooked the photos and approved them. However, to avoid such mistakes, we have asked the secretariat to coordinate with us going forward." Having such a procedure in place would be worth it for the sake of Nepal.
The blame seems to go to stock photos and lack of responsibility among the people in the government offices.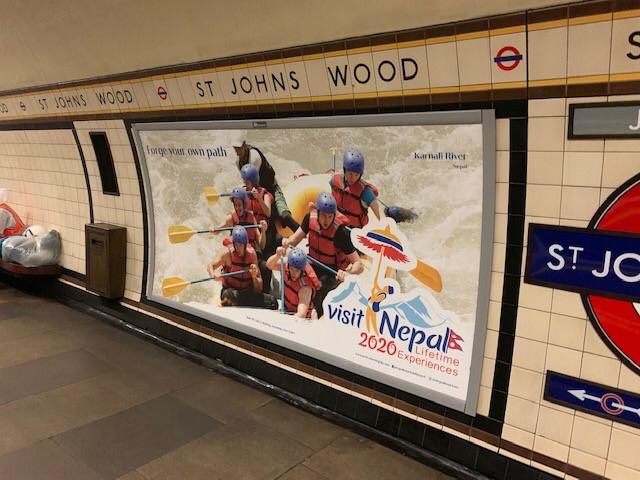 Was the issue really that big?
The image shows a young monk kneeling before a statue of Buddha in profile. If we look at the poster, it clearly means to convey the idea of importance of Buddhist philosophy in Nepal and that for Buddhist it could be an attractive destination to explore the birth place of Buddha. Similar picture could be taken in Nepal. It wasn't as if Nepal was showing the Wat Phra That Lampang Luang temple to be in Nepal.There are really no identifying marks to show it could not be Nepal. So what was actually the big issue? It is the social media and few experts taking offence at the picture. True, picture of Swayambhu or Bodhnath would have been even better. Why not picture of Lumbini if Nepalese are so obsessed about "Buddha was born in Lumbini" slogan? There are plenty of Buddhism related pictures to be found in stock photos, but this kind of thing is bound to happen when concerned people are not concerned enough to carry out their responsibilities.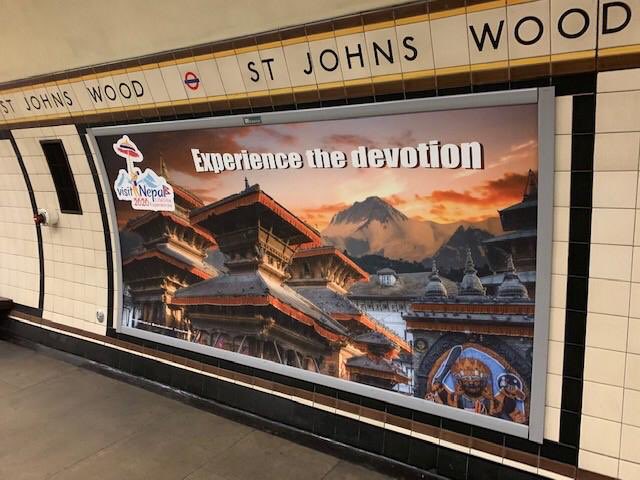 A far more pertinent question would be whether ICC World Cup Cricket would actually help bring in the tourist. Would it even compare to the earlier plan of hosting the IIFA Award in Kathmandu? Would this promo to cricket fans actually pay off? Not likely in comparison to social media pictures of Bollywood stars with scenic background of Nepal to their fans. Perhaps a better option would be to run ads during the games, or not a hard option to advertise in facebook. The London Metro campaign is really an old-fashioned. To get more bangs for our buck, social media campaigns could disburse more awareness about the tourism year.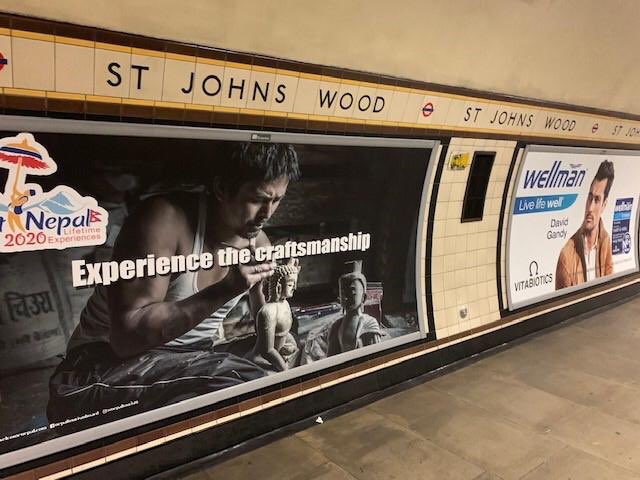 Related to the mistaken photo, this was not the first time such incident occurred. Back in 2007, Royal Nepal Airlines was also promoting tourism in Nepal and they used the picture of Machu Picchu, Peru. A Peruvian saw the poster in New Delhi and alerted Peruvian embassy, upon which RNA had to apologize to Peru for its oversight.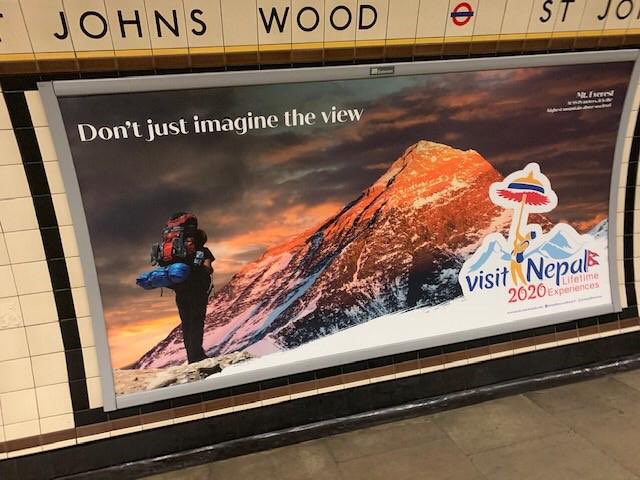 It just proves that taking responsibility pays to avoid unnecessary negative publicity and bad name to Nepal. International campaigns related to Nepal had better be extra-scrutinized and learn to avoid red face in diplomatic or other international circles.
The writer is a graduate of Arizona State University in Political Science. He is working as a social activist and motivational speaker for students across Nepal since 2007.
The views and opinions expressed in this article are those of the author and do not necesarily reflect the official policy or position of Nepalisite.