Nepali trail runner, Mira Rai was recognized with "Asia Game Changer Award" on Oct 9th, 2018 in New York.
"Today's best day of my life! It was a great honor to represent Nepal & receive Asia Society's Game Changer Awards thank you Asiasociety for this extra-ordinary Award! Thank you everyone for making this possible", she posted on her Instagram account.
https://www.instagram.com/p/BovbUPYAku4/?hl=en
Four years ago hardly anyone had heard of Mira Rai and now she has won hearts of thousands if not millions.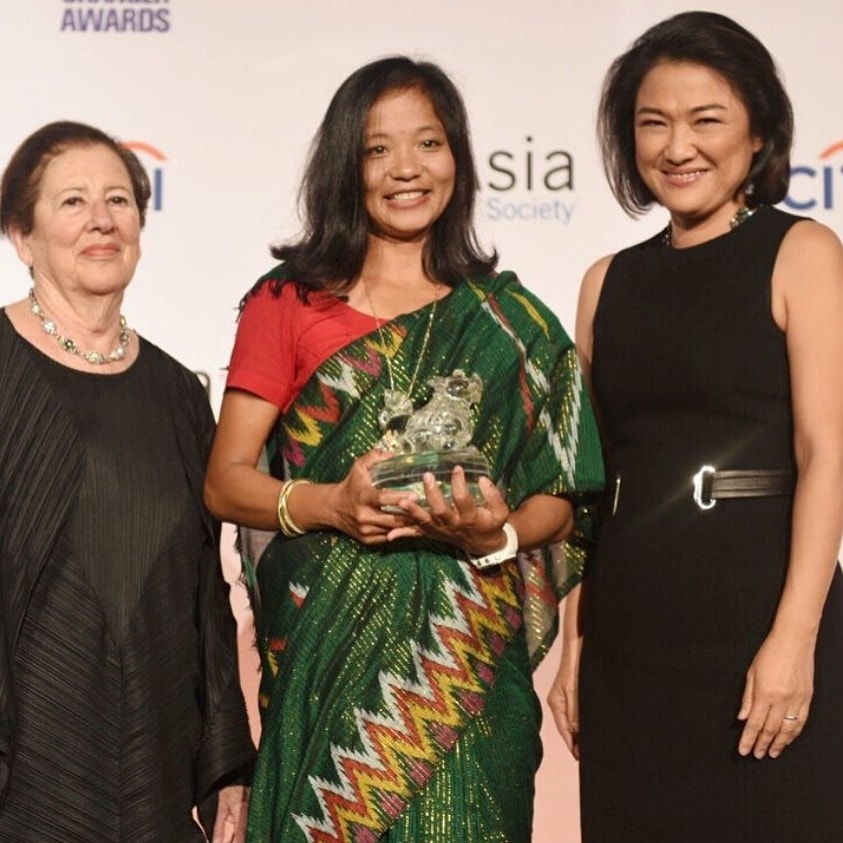 She has become one of the best long-distance, high-elevation mountain runners in the world. She didn't even know that mountain trail running was a sport.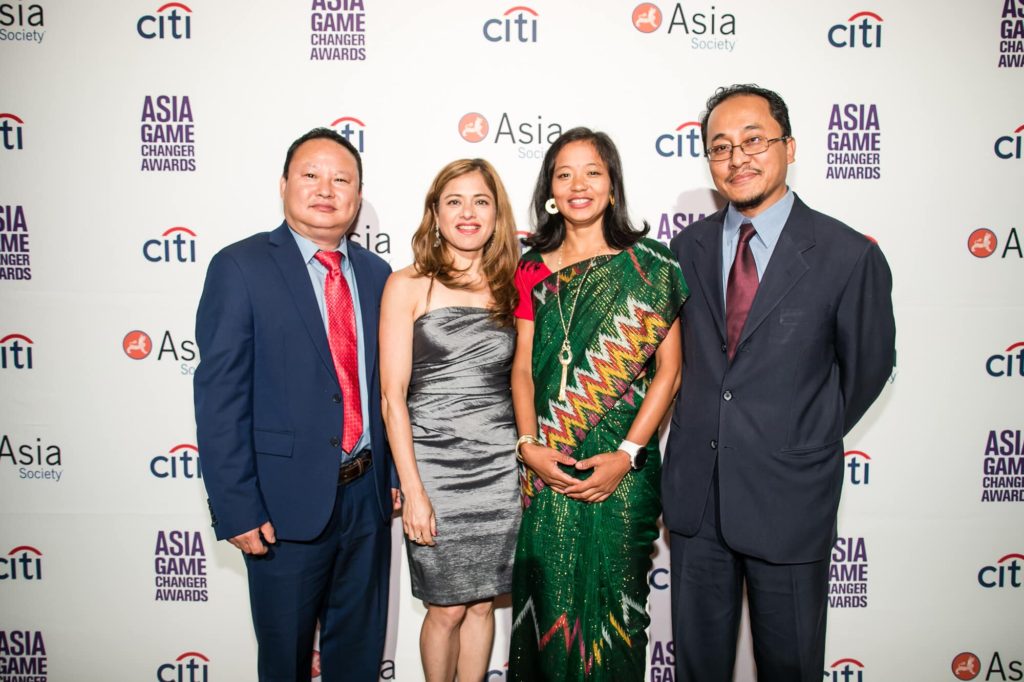 At the age of 14, she joined Maoist in hopes to make money and help her family. It was during that time where she learned Karate, and got better at running.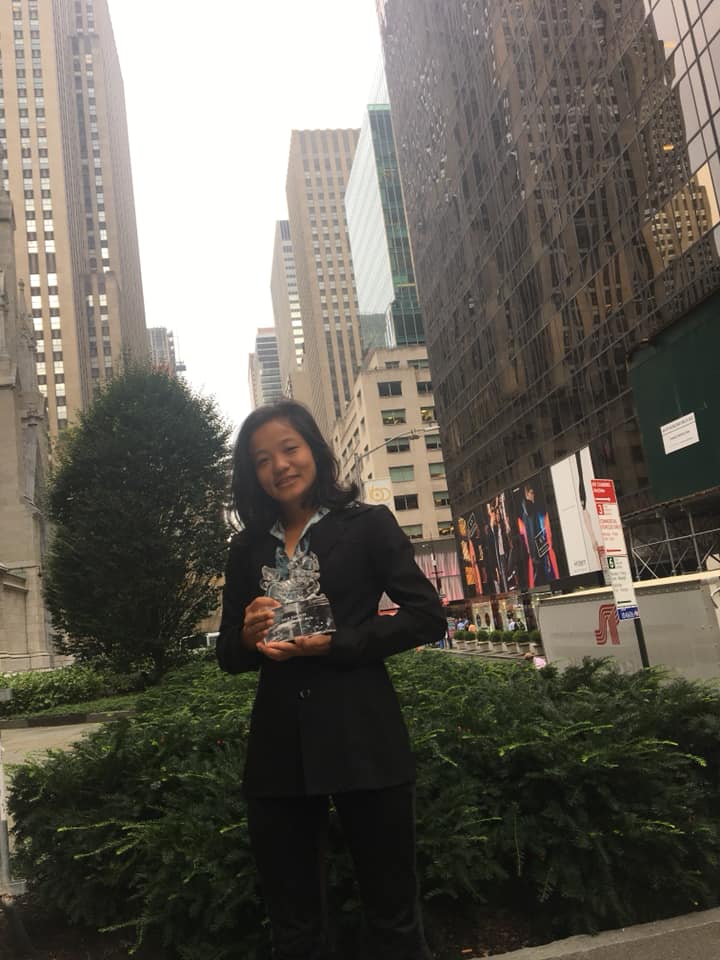 She told PRI "In my village, girls weren't a priority. But the Maoists always talked about equality, which was something I wanted in my own life. So I left my education and joined them because I thought I could become something through the training. And I did end up learning many new skills."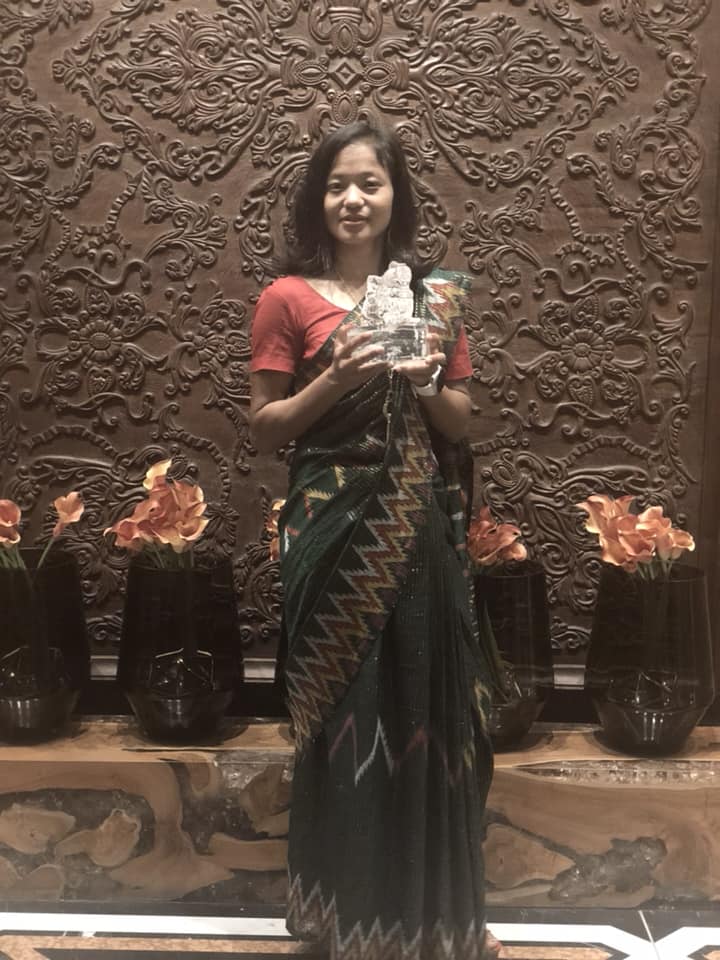 She ran her first Ultra Marathon in 2014 without even realizing that it was actually a race (50km), where she ended up winning in the female division.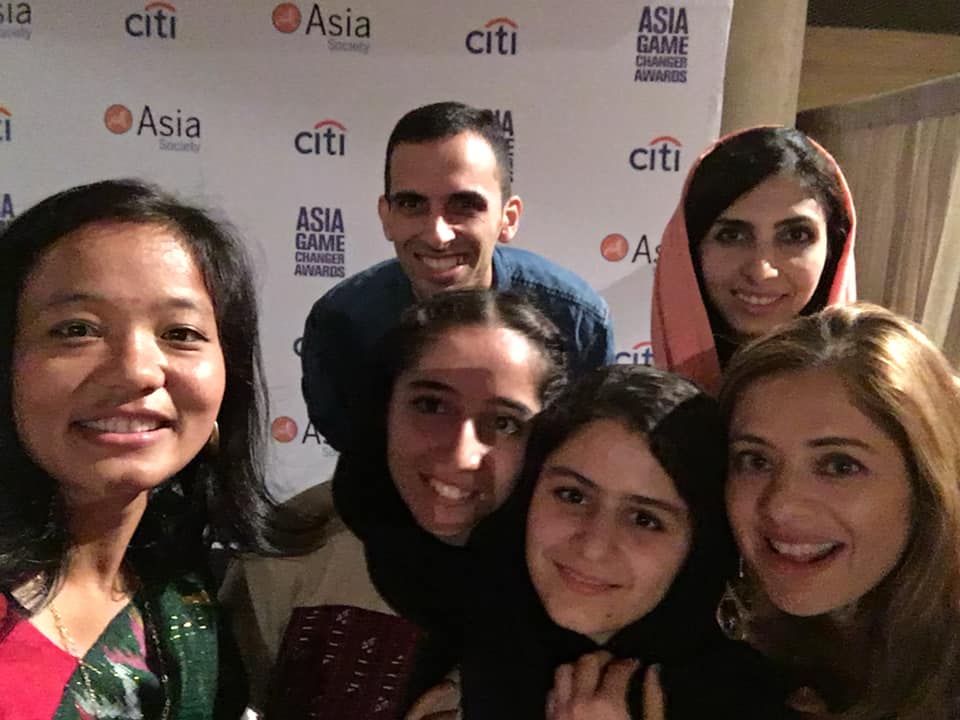 Mira Rai was also voted as National Geographic's 2017 People's Choice Adventurer of the Year.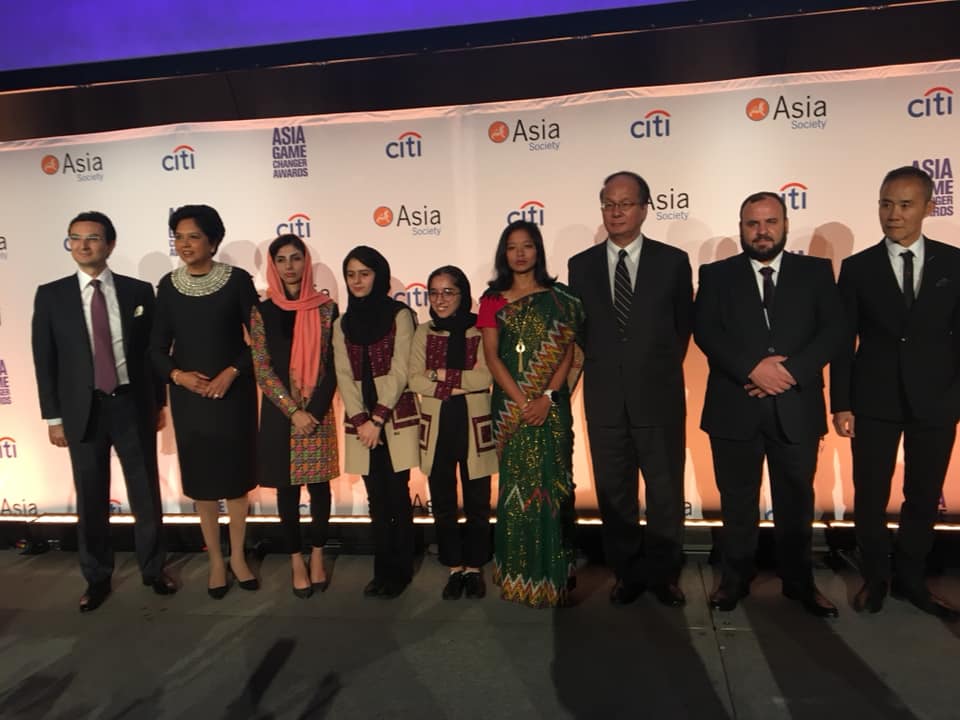 Other honorees of the "Game Changer Award" included Wang Shi, Munjed Al Muderis, Afghan Girls Robotics Team, and White Helmets of Syria, Founders of Koolulam, The Rescue Team at the Tham Luang Caves and The Heroes of Fukushima.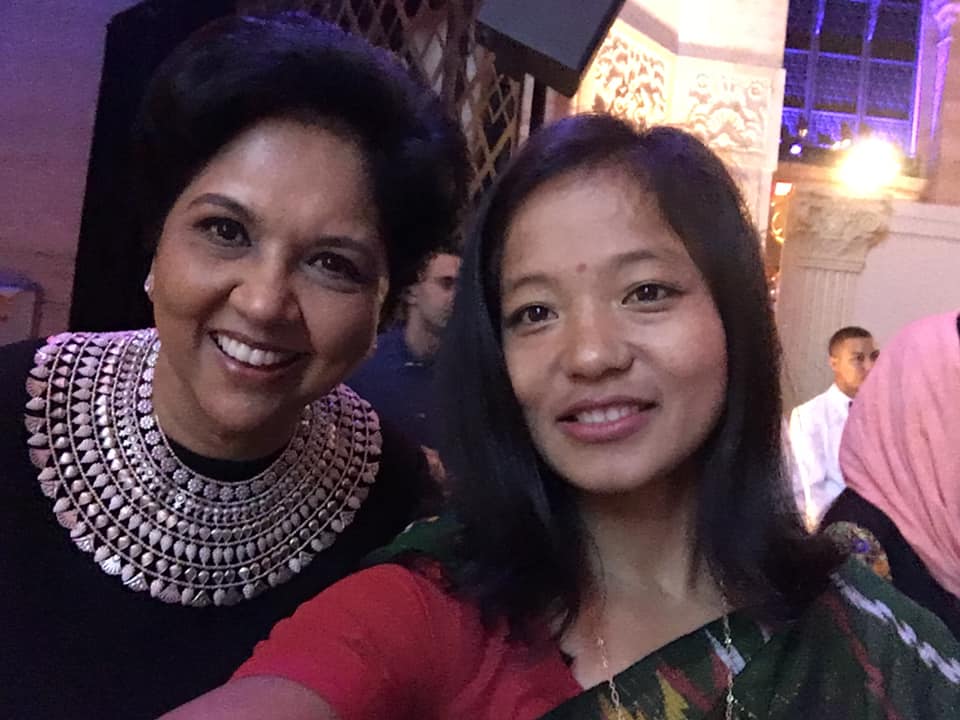 Mira poses with Indra Nooyi, chairman and former chief executive officer of PepsiCo.  Indra received "Game Changer of The Year Award."
The Asia Game Changer Awards, launched by the Asia Society in 2014, are designed to fill a vital gap, identifying and honoring true leaders who are making a positive contribution to the future of Asia. These awards are bestowed annually to individuals, organizations, and movements that have inspired, enlightened, and shown true leadership in areas that reflect Asia Society's core pillars of policy and business, arts and culture, and education. (Asia Society)
She was also chosen to be on May issue of Outside Outline Magazine along with 9 other icons including Lindsey Vonn, Diana Nyad, Emily Erickson, Erin Trieb, Abby Wambach, Melissa Arnot, Garrison & Dixon, and Tara Houska.
How This Former Child Soldier Became an Ultrarunning Prodigy