On Sunday night, Nepal-born Arthur Gunn made it to top 20 in American Idol with his brilliant performance.  He performed Bob Marley and the Wailers' "Is This Love", and the judges along with the crowd felt the love.
All the judges were blown away by his performance that took place in Hawaii.  "You are probably one of our most unique contestants," Lionel Richie said.  "Your job is to come and anoint the world with your gift. We've had some very hard decisions to make.  You, my friend, is probably the easiest decision we have ever made.  You are a shining star."
Read this also: Dibesh to Arthur Gunn: Can He Live Up To The Expectation?
"Keep connecting, keep your eyes open.  Let us in," said Katy Perry.
Watch the video of his performance below :-
His family was also in the audience cheering for him along with 100s of fans.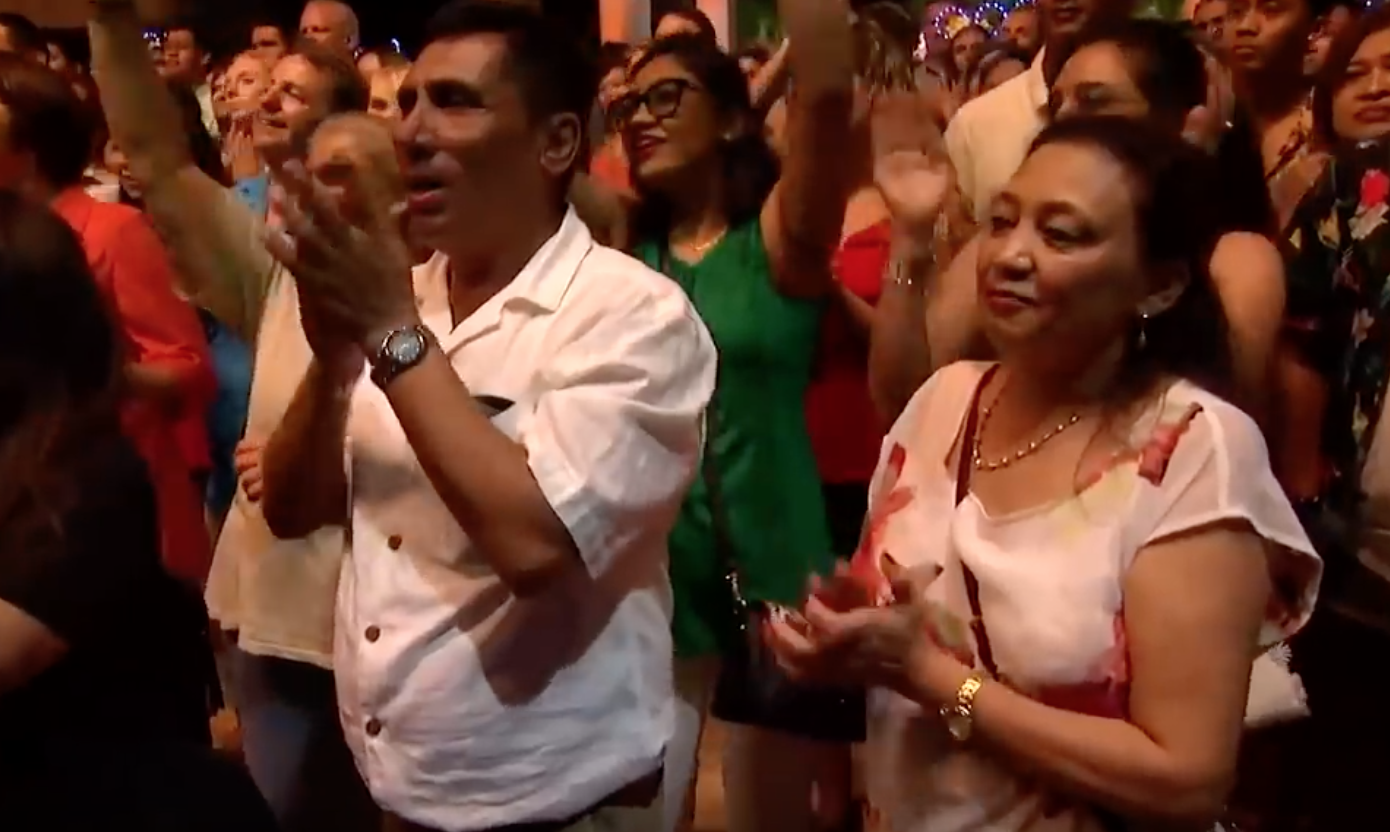 Arthur has been one of the favorite in this season 18 of American Idol.  He started his Idol journey performing Bob Dylan, and CCR's songs in audition.  One of the judges, Luke Bryant, a country singer even asked Arthur to open for him in Detroit.
He then performed "Have you ever seen the Rain" again but with a twist that advanced him to top 40.
21 year old, Dibesh chose a stage name that is also symbolic of the power of an English name, given that the land he calls home now would find it easier to relate to him by his adopted stage name of Arthur Gunn.  He is making many people proud, and social media has been one of the bright spots in highlighting overlooked talents.
Dibesh has now become a pride of Nepal, his homeland, and Wichita, Kansas, his adopted home since five years ago.   Idol Chatter has provided some basic background information on the budding star. He had migrated after completing his school leaving certificate exam.  Although not from a musical family, he was gifted a guitar by his mom as a child and was exposed to music in his environment.  After a long gap, he took up music again a year before he left for the land of opportunities. It was in Kansas, he was introduced to country and blue grass music, which he has embraced in his singing.
As reported on Huffington Post, the production of "American Idol" has been suspended due to Coronavirus outbreak. That is why only one episode was aired instead of two in a week.  "Any potential winner will have to wait."
Variety reports ,"Special episodes of 'American Idol' will then run on both April 12 and April 19 titled 'American Idol: This Is Me,' which are said to explore the lives of the top 20 contestants this season with previously unaired footage and performance highlights."
1 spot left coz i know 1 is for Arthur Gunn.. #AmericanIdol pic.twitter.com/9clPT7EaCb

— BusyBee (@121beema) April 6, 2020
the whole fam's huddled around the tv waiting for Arthur Gunn's performance and I have never seen my dad prouder lol. definitely never bc of me or dada

— Bidushi Pyakurel (@bidushewolf_) April 6, 2020
Anyone else see Wichitan @arthur_gunn make the top 20 of @americanidol ? pic.twitter.com/EuWDFv3IVT

— Wichita Life (@wichitalifeict) April 6, 2020
https://twitter.com/Alberttellez8/status/1247679663297695745
https://twitter.com/AryanCalvert/status/1247244114845892609