Arthur Gunn Finally Explains on his Instagram and Facebook accounts about his no-show
Arthur Gunn was slated to perform with Sheryl Crow on Grand Finale on May 23rd, which didn't happen
Neither Arthur nor his sisters who are otherwise active on Facebook had posted for few days until now
He says it has nothing to do with American Idol
Arthur Gunn finally breaks his silence by posting on his Facebook and Instagram after his mysterious absence at the Grand Finale of American Idol on Sunday.  He had been silent for past few days on social media that created a buzz and curiosity about his disappearance.
He wrote, "Well, let's just say I missed my opportunity to sing with legendary @sherylcrow . what happened is not much to discuss at this point. I would like to make it up and invite @sherylcrow to perform couple of songs on the July 30th at @thecotillion It was last minute decision but I couldn't help but say no cause of some personal morals and values due to unpleasant environmental experiences. It's not necessary to state it, it is what it is, so I felt like I had to move on, It's not the show @americanidol to blame, they were there long before nor anyone related to show. I'm grateful for @americanidolfor have given me this platform and helped me to reach out to you all. sometimes things happens and it happens for a reason I guess. I feel upset about it as much as all you might have, and I'm sorry if I did let down anyone but I felt like all these confrontations didn't need to happen at the show, so I just had to move on from there, sometimes all we can do is move on!!!"
Arthur Gunn fans were quite shocked after his unannounced absence from the American Idol 2021 season finale on Sunday night. His fanbase, eagerly awaiting Arthur's much publicized joint performance with Sheryl Crow, were highly disappointed once past contestant Graham DeFranco came to the stage instead, and took to social media to protest American Idol. Even the judges were genuinely confused at his absence, with Lionel Richie claiming they "don't know what even happened."
Arthur Gunn Breaks Silence
The End of Arthur Gunn's American Idol Journey
Arthur Gunn with Sheryl Crow.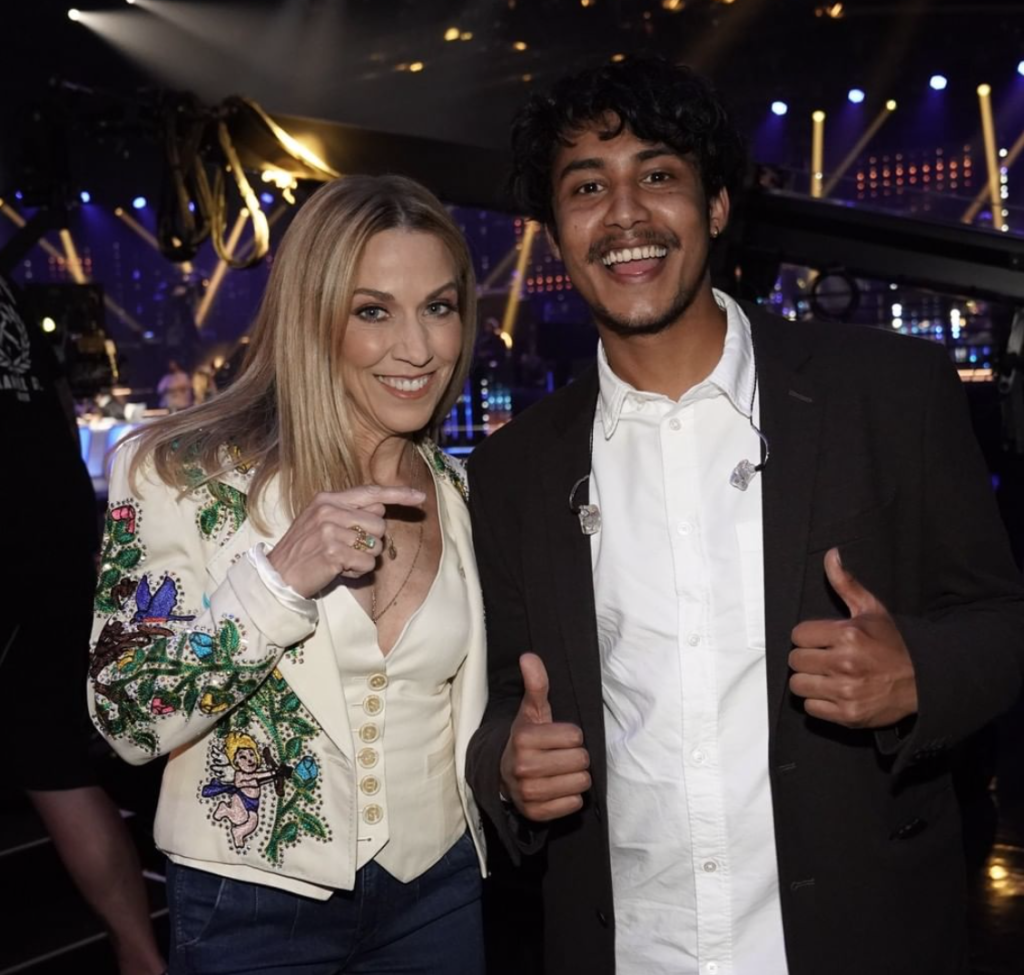 American Idol inserted the twist in this season where 10 contestants from last season 18 were given another chance to be in the top 10 in season 19. Arthur Gunn was one of them and made it all the way to Top 7 in season 19. His fans were delighted, but there were many American Idol fans who were outraged with the twist, that it would be unfair to the season 19 contestants. He had his chance they felt.
American Idol had announced that Arthur would perform with 9 time Grammy Winner at the Grand Finale on Sunday.
Arthur Gunn on Social Media
Instagram: https://www.instagram.com/arthur_gunn/
Facebook: https://www.facebook.com/arthurgunn122/
Twitter: https://twitter.com/ArthurGunn122
Listen to his music on
Spotify
Soundcloud
Youtube