By Om Tat Sat,
At this time of the year, Nepal is vibrating with the "joy"of one of the two biggest festivals of the year. The Dashain festival is a life blood of Nepalese culture. The main aspect of this festival is the celebration of family values. Or, it used to be. Far flung members of families gave priority to unite during this festival. People moved to their ancestral home from far and wide. Schools and colleges are closed for long period so that students could go home to celebrate. I remember taking my first flight from Kathmandu to Simara because of Dashain vacation, a full one month long. Then the blessings from the elders and their gifts, mostly money, made it exciting time for the children too. This was also the time to learn about the extended family members and all kind of relatives while visiting them to receive tika. I used to be thrilled to see my cousins, and know they existed.
For Nepalese, probably because of the lifelong struggles, this was the time when they had "good" food to eat and at least purchase new clothes for the whole family. That's taken as the highlight of this festival, and if anything could be called national festival, Dashain was it. It used to be the "identity" of Nepalese family-oriented culture.
All has changed drastically now. Majority of the youth of Nepal are living and working abroad in places from where they are not able to return home for the festivities. Thousands of families are sad during this festival both at home and millions in a foreign land. That is an added misery that has become a national pain due to economic poverty of the nation. But the saddest part for me during Dashain was the constant bleating of the animals meant for slaughter for meat in the name of having "good" food during the festival. Those sound of the millions of goats and sheep across Nepal to me meant a painful reminder of a society that had gone way off the real spirit of Dashain, when victory of good over evil is celebrated. But here is the question: When good prevails over evil, why does the celebration need blood and lives of innocent animals? Isn't that counter ethical?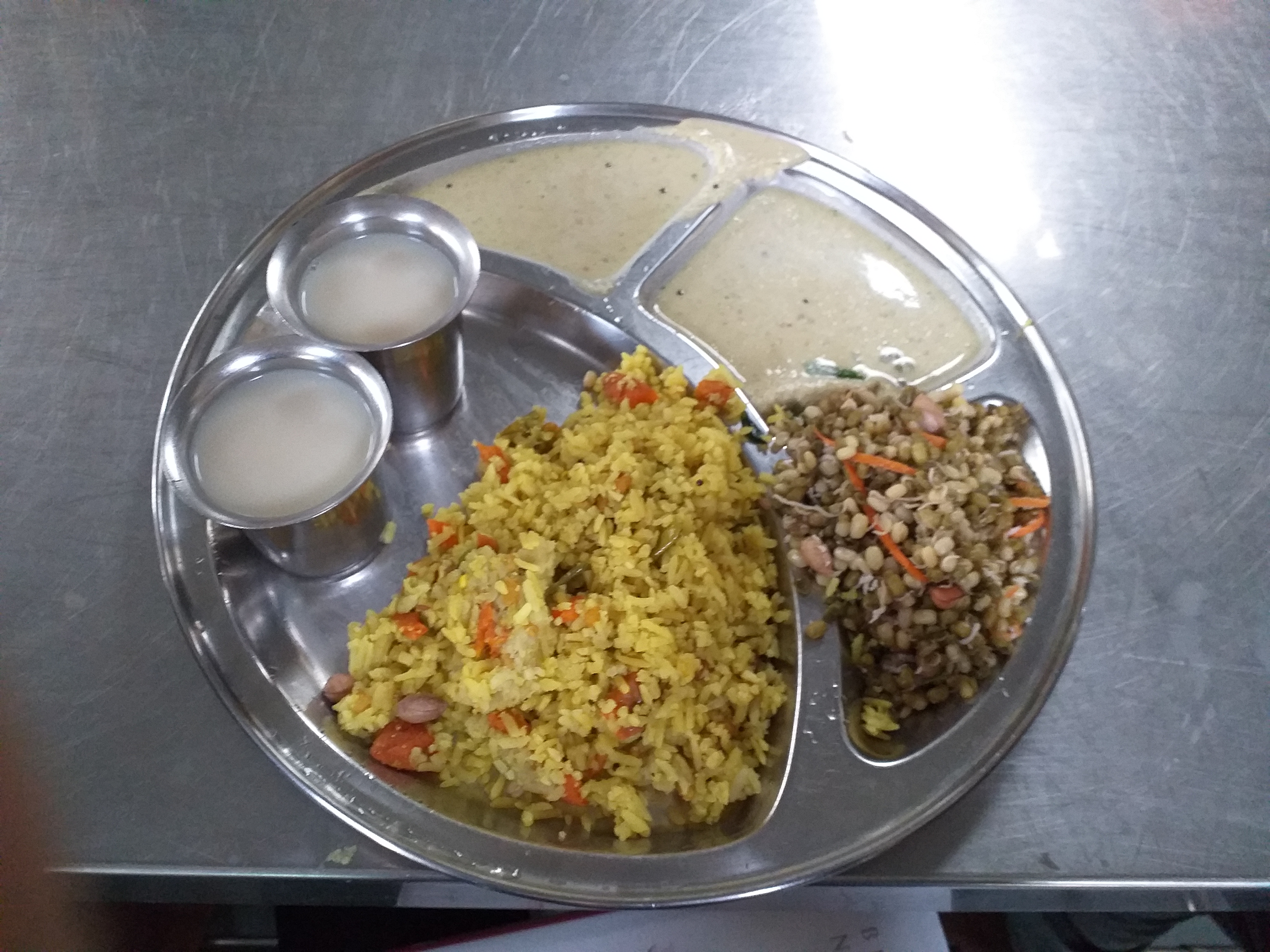 All that I was able to miss this year, when instead of perpetuating the pain, I decided to join a group of 27 Nepalese bound for Art of Living Ashram, Bangaluru. Here, it has been a celebratory experience in many ways. Most importantly there is no space to hurt any animals in the midst of almost 200,000 people from all over the world celebrating during Navratri, the many feminine "Shakti" aspect of ethereal properties of cosmic awareness, the Brahman. Three times a day there are meditative and yogic exercises for everyone broken for satwik food cooked by so much love by a team of hundreds of kitchen staff. We have no choice but to feel our body and mind invigorated. "Annam bhahman"means sattvic food can open the possibility to tap into one's causal consciousness.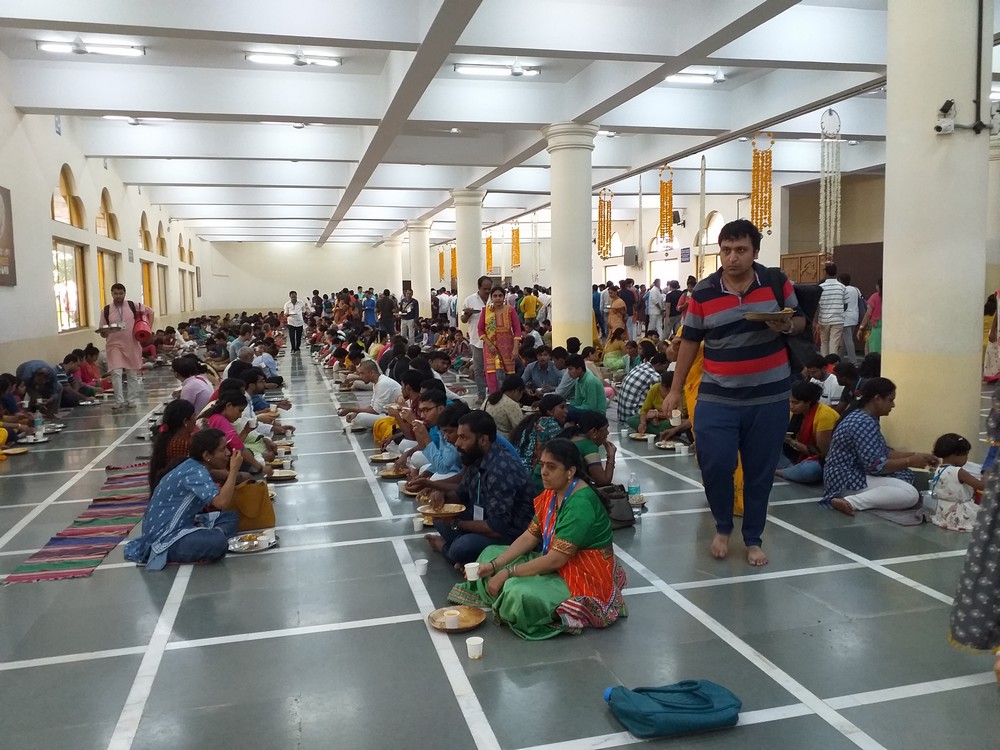 Just yesterday, I broke my silent meditation to speak to a foreigner sitting near me on the steps of the main temple in the Ashram Vishalaxmi Mantap. He was a young Argentinean in his first trip to the celebration. Soon his girlfriend joined him. It was wonderful to know that she was a doctor at the Ayurvedic hospital run by the Ashram.
It was such a state of celebration when Russians, Chinese, Latin Americans and many from other countries were there to celebrate the most ancient festival in the way it was meant. Translators are available for seven languages and from Chinese to Russians, even though they do not understand the Vedic chants extolling the virtues of nine goddesses, our sitting together in silence feeling each other's hunger for humanity's collective deeper reality, and the creative source, all barriers of man made languages dissolve into the high vibration of the divine presence.
Two kinds of celebration of the same festival, one is definitely Tamasik, while the second is Saatvic.
Which one would you prefer?
The writer is a graduate of Arizona State University in Political Science. He is working as a social activist and motivational speaker for students across Nepal since 2007.
The views and opinions expressed in this article are those of the author and do not necesarily reflect the official policy or position of Nepalisite.