By Om Tat Sat,
There is a famous quote about the Gurkhas, the fiercest warriors in the world, "If a man says he is not afraid of dying, he is either lying or he is a Gurkha."  This is attributed to the first Field Marshal of the post-independence Indian Army Sam Manekshaw. This is the kind of reverence and awe generated by the Gurkha regiment that comprises of Nepalese recruited exclusively from the eastern and central hill areas of Nepal. Gurkha regiment dates back to British colonialism in South Asia, when the then East India Company could make no headway into the Himalayan country of Nepal and Tibet when they could not defeat the Gurkhas. After the 1914 Sugauli Treaty, they decided to recruit these hill warriors into their fold in 1815. Later when India was partitioned and the British left the subcontinent, Gurkhas were divided between India and the UK. Gurkhas now are the most feared and esteemed regiments in both countries.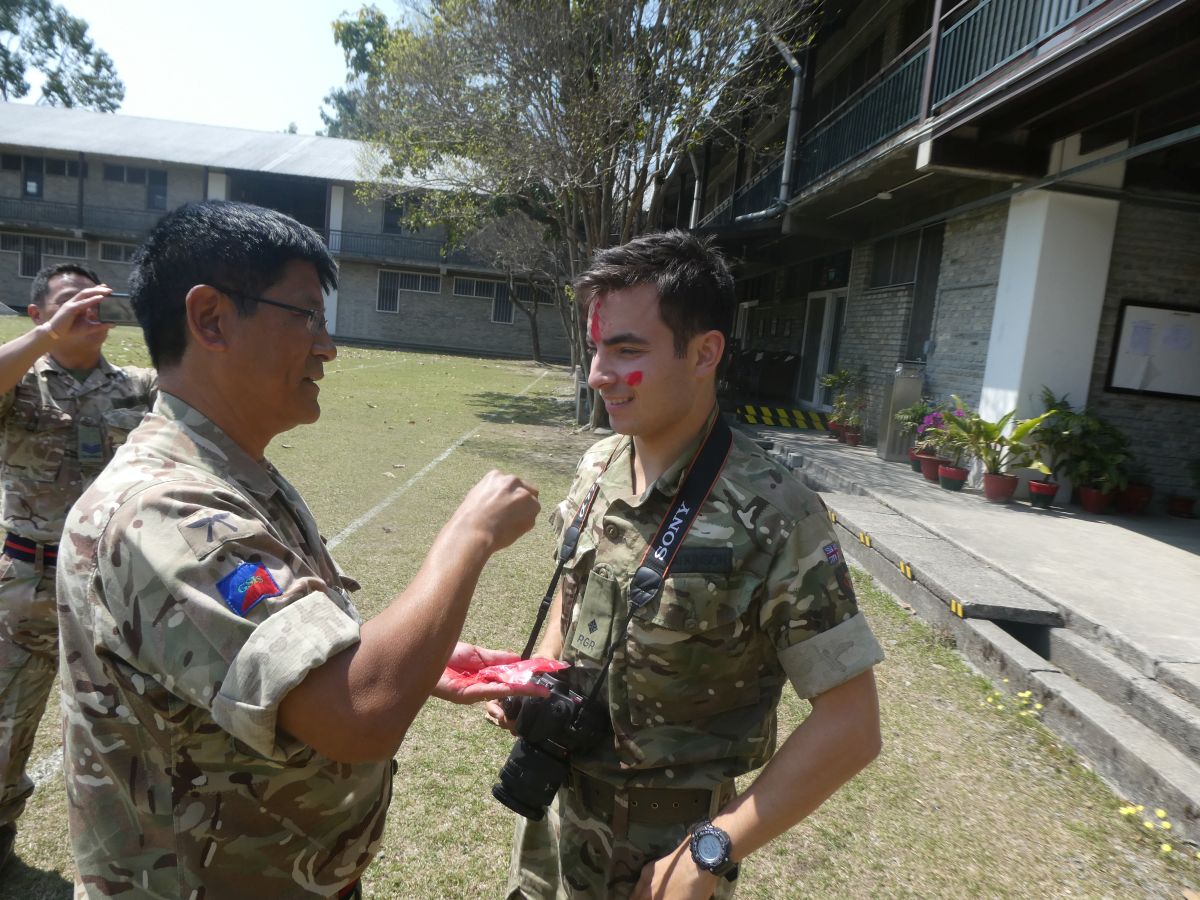 Fiercest warriors they may be, but they might be getting a hint of humor, according to Daily Mail. The famous comedian known as Mr. Bean, Rowan Atkinson's son Lt. Ben Atkinson is reported to have joined the Gurkha in UK after a three months training in the hills of Nepal that including learning Nepali language to serve him in the new role of a Gurkha officer. If Lt. Ben has inherited any dose of humor gene from his father, the Gurkha regiment might develop a new nick name, "warriors with a smile." 
It's no secret that the Gurkha patrols have a winning mentality when it comes to Exercise Cambrian Patrol, as illustrated by their consistency in performing highly year-on-year.

Here's an insight into that winning mindset… Ayo Ghurkhali! #CambrianPatrol60 pic.twitter.com/UkE34MaoTs

— British Army (@BritishArmy) October 18, 2019
It is an amusing combination at the first look. However, keeping up with the time, the world really needs more of humor than ruthless fighting. Mr. Bean has been a staple diet for light moments for the worldwide audience.  Because of his antics, his face evokes amusement and laughter, lifting our souls. Ben, with a lookalike face to his father, certainly does give a different persona to the Gurkhas, whose warrior image could also evoke kindness and fun. 
We are glad and honours to have you as our guest Mr Benjamin Atkinson, son of Mr Bean, world-renowned comedian. He is heading to Annapurna region trek with a group of 36 Gurkhas Troops through our company.#Benjamin #atkinson #nepalvacations #gurkhas #troopsonvacations pic.twitter.com/rlBL3K0qu8

— Glorious Himalaya (@realnepaltour) October 24, 2018
The Wikipedia review of Rowan Atkinson's cited reference says: "The humor largely comes from his original (and often absurd) solutions to problems – usually self-inflicted – and his total disregard for others when solving them, his pettiness and occasional malevolence." With a hint that the character Bean has alien origin, it seems to give an appearance that Ben might also be an alien to the Gurkha culture. Initial report seems to indicate Ben fitting into the Gurkha regiment by his quick grasp of the language and the famous "uthyo baseo" dance portends better adaptation to the warrior culture than Mr. Bean's Earthly adventures.
Rowan Atkinson's lookalike son Ben, 26, goes forth and joins the Gurkhas after spending three months in Nepal.
: )) pic.twitter.com/x75kihWqg6

— Pippa Ettore (@pettore) October 19, 2019
Future will tell how well Ben comes off on demonstrating bravery attributed to the Gurkhas, he will certainly remind the Gurkhas about the Western culture of having to stand and make it on your own two feet, unlike the Nepali culture of Gurkhas where family name and links play a huge role in advancement in one's career and society. Ben's famous father is reported to be worth £90 million. If that were the case for a Nepal's son, he would be nowhere near a warrior clan or a military career.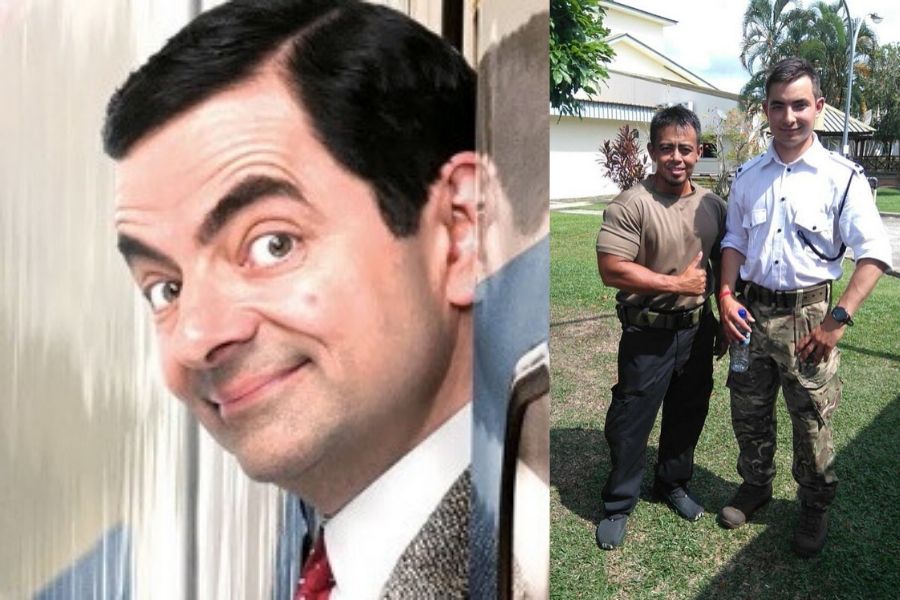 One of the most appropriate task and role played by the Gurkhas are as peace-keepers in the conflict regions of the world.  We can hope that one day soon in the future, Ben's Gurkha regiment will get to serve in such a region or two and the war-torn, refugee-status seeking unfortunate people in those areas will not only be feeling safe and secure from antagonistic forces, but in addition, the face that brings thousand smiles will also work to bring humor in those souls. Hopefully he will add to the story of valor with humor.
The writer is a graduate of Arizona State University in Political Science. He is working as a social activist and motivational speaker for students across Nepal since 2007.
The views and opinions expressed in this article are those of the author and do not necesarily reflect the official policy or position of Nepalisite.