On Friday, Nepal approved Covid-19 Vaccine for emergency use.   The vaccine is developed by Oxford University, and pharmaceutical company AstraZeneca, which will be manufactured by Serum Institute of India (SII) in India.
Department of Drug Administration issued a statement on their website – "It is to notify all concerned that the conditional permission has been granted for Emergency Use Authorization of COVISHIELD vaccine against COVID-19 in Nepal as per the departmental detection dated 15th Jan, 2021."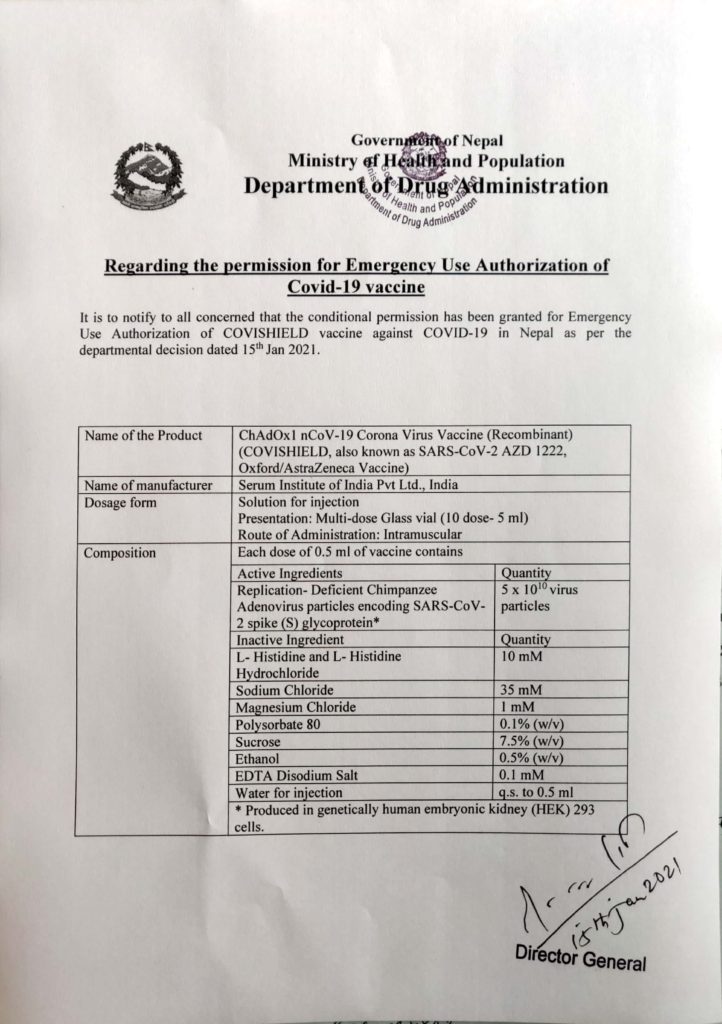 USA hasn't approved AstraZeneca's Covid-19 vaccine yet, although it has been approved by several other countries including UK, India, Mexico, Argentina.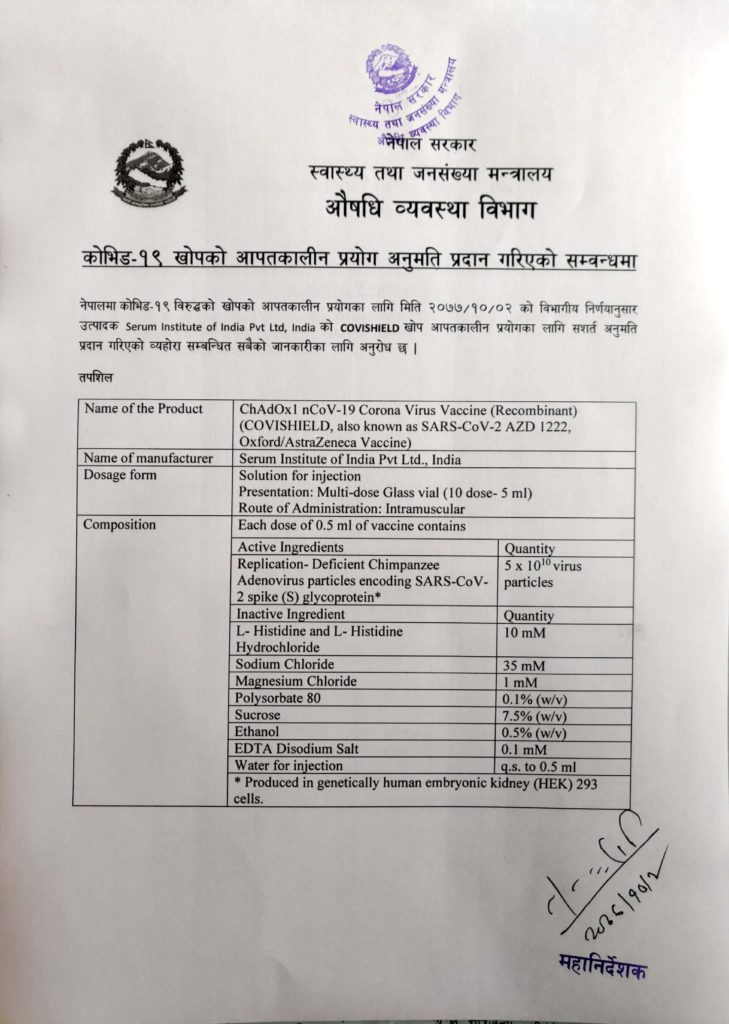 As reported by The Kathmandu Post, other vaccine manufacturers (Hyderabad-based Bharat Biotech and the Beijing-based Sinopharm) have also applied and are being reviewed.
India will starts its vaccinations on Jan 16th, 2021.
As of this writing, according to COVID-19 Nepal, 19,005,826 have been tested with 257,700 confirmed cases, 249,132 recovery and 1,819 deaths.